When we found this Blooms Gardners Writing Matrix it reminded us that we should be using Blooms Taxonomy and Gardners Multiple Intelligences matrix in our classroom, teaching and planning!  If you're looking for a great range of  higher order thinking verbs and effective questions to extend your students' thinking, for your next classroom activity, you'll love our  favourite Gardner's Multiple Intelligences and  Blooms Taxonomy ideas, posters and displays for teachers. Our favourite is the Blooms Gardner writing Matrix!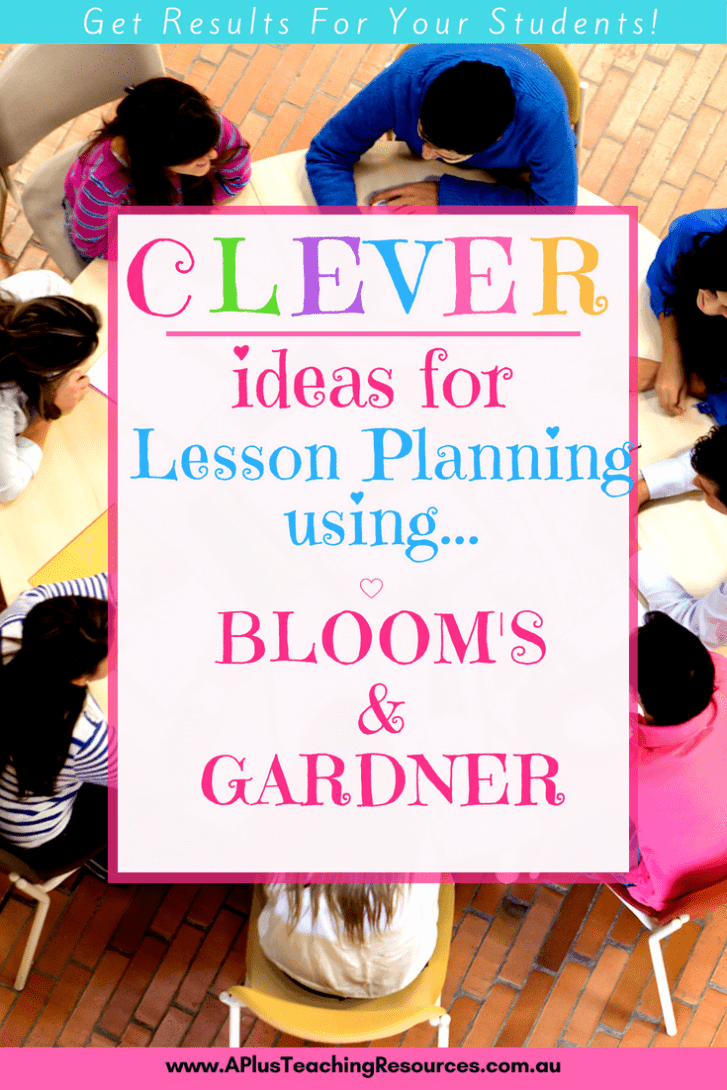 *this post contains affiliate links. This will not affect your shopping experience. A Plus Teaching Resources may receive a small commission for referring your purchase.
Using a Bloom's matrix in the classroom is a perfect way to differentiate curriculum for the students in your classroom. When teachers create a range of activities and lessons using Blooms Taxonomy they create opportunity for everyone to achieve at their best levels. It is particularly powerful for extending students thinking which deepens their levels of understanding.
Howard Gardner's Multiple Intelligences strategies are also a must in my classroom and are a perfect way to facilitate your learners learning preferences and yet another way of getting the best for all learning styles!
When Blooms taxonomy and Gardner's multiple intelligences strategies are combined in a Blooms Gardner matrix during your planning,  a perfect learning storm can be created! The Blooms Gardner Writing Matrix is one such storm!
Take a look at some of these awesome activities, tools and visuals that we have found to help you plan and teach your next Gardner & Blooms Lesson.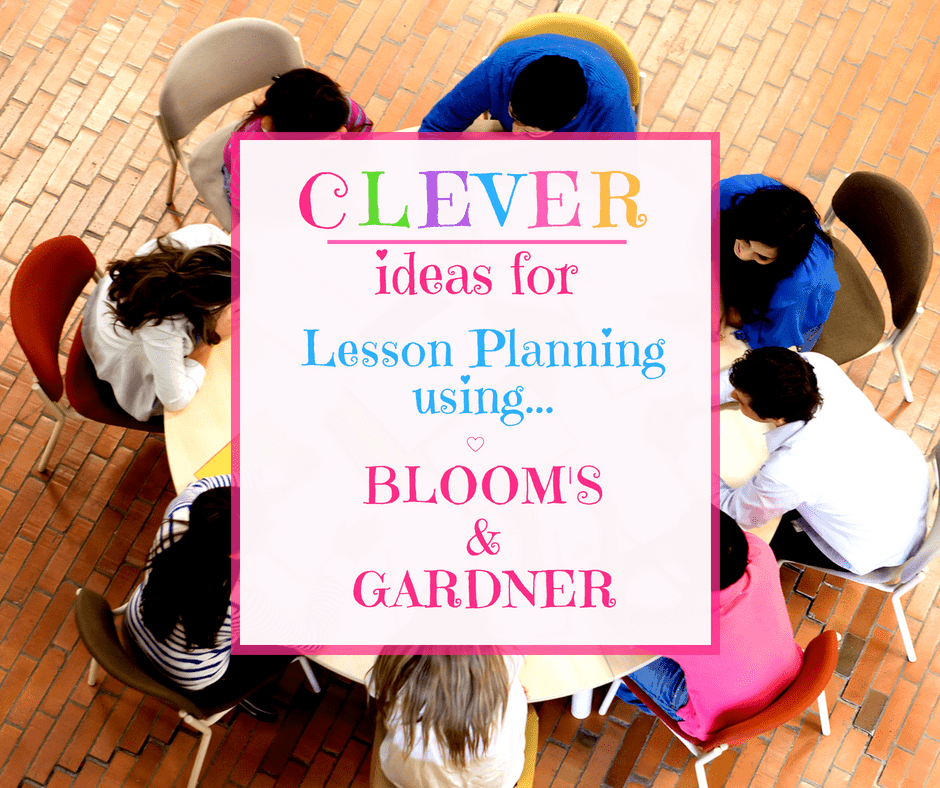 Blooms Gardners Writing Matrix
Kalinda Knight
This fabulous  Blooms Gardner writing matrix, by Kalinda Knight is a useful writing resource. It can be found for FREE on  Australian Curriculum Lessons .The Blooms Gardner Writing matrix combines two of the best, Bloom's Taxonomy and Gardner's Multiple Intelligences! It contains 42 writing activities for Years 3/4/ & 5 which are linked to the Australian Curriculum English Outcomes as well as being mapped against Gardner's Multiple Intelligences & Booms Taxonomy.
Blooms Taxonomy Verb Poster
Andrew Churches
Here is a super FREE Blooms Taxonomy verb Poster! Devised by educator Andrew Churches and available on the Global Citizen Foundation Website. This is useful for lesson planning, rubric making, and any other teacher-oriented task requiring planning and assessment strategies. The Bloom's Digital Taxonomy verbs in this handy infographic apply specifically to each stage of the taxonomy. They progress from LOTS (lower-order thinking skills) to the HOTS (higher-order thinking skills).
Blooms Taxonomy and the SAMR Model
Heidi Neltner
Download this updated version (June 2018) of the SAMR Model developed by Heidi Neltner Perfect model to help you integrate digital tools, apps and ipads into your classroom, whilst also suggesting ideas for including higher order thinking activities and a deeper integration of digital technology using the SAMR model.
The Ultimate Cheatsheet for Critical Thinking
Simple questions for any learning area. Perfect as a classroom prompt or as a reminder for planning focus questions. From The Global Citizen Foundation Website.
Higher Order Thinking Skills Framework
Perfect for unit planning and available as a poster or in the ICT teacher Planner
Addie Model
5 phase approach to building effective learning.
Blooms  Revised Taxonomy
Patricia Armstrong – Vanderbilt University
Download this version of the Revised Taxonomy for FREE. It's perfect for linking Higher Order thinking to your classroom . The authors of the revised taxonomy use verbs to label their categories and subcategories (rather than the nouns of the original taxonomy). These "action words" describe the cognitive processes by which thinkers encounter and work with knowledge.
Blooms Depth of Knowledge
Norman Webb
Webb's DOK focuses on thinking processes that students complete as their knowledge deepens.


Upgrade Your KWL Chart for the 21st Century
Sylvia Rosenthal Tolisano
Sylvia takes the KWL chart and gives it a makeover, perfect for 21st century learners!

Ideas For Teaching Number Sense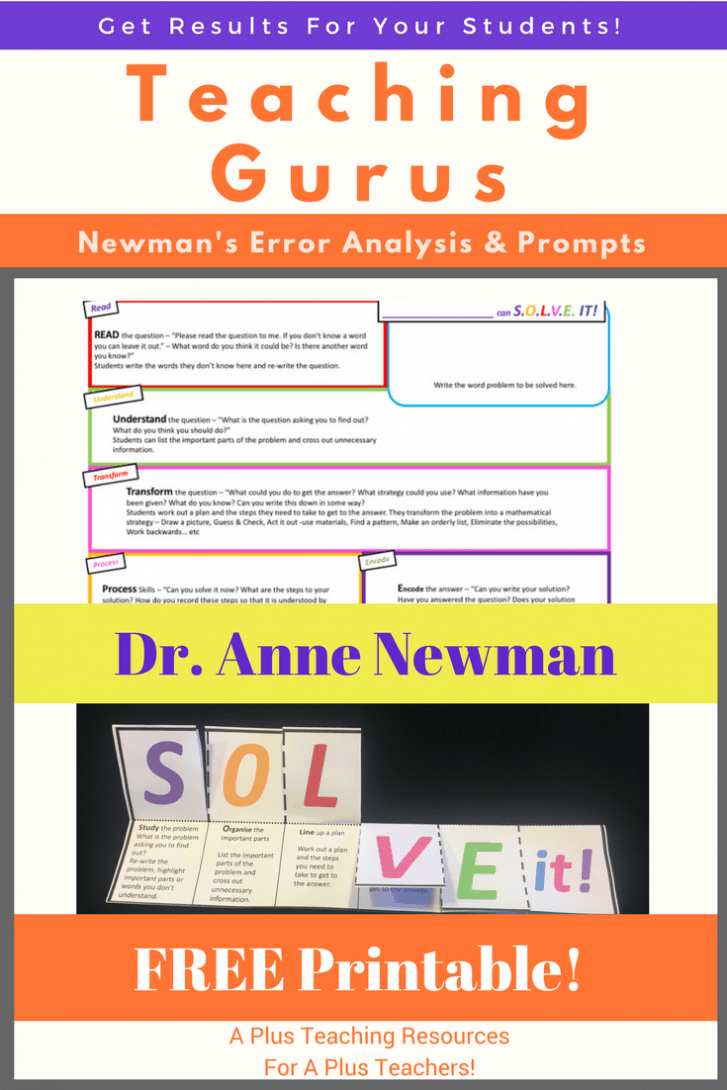 Using Newman's Prompts & Error Analysis For Teaching problem Solving