Our FREE Do-A-Dot Number printables are just Perfect for everyday Number Recognition Activities. Use them for do-a-dot dabbing, painting, collage, tracing, playdough & more!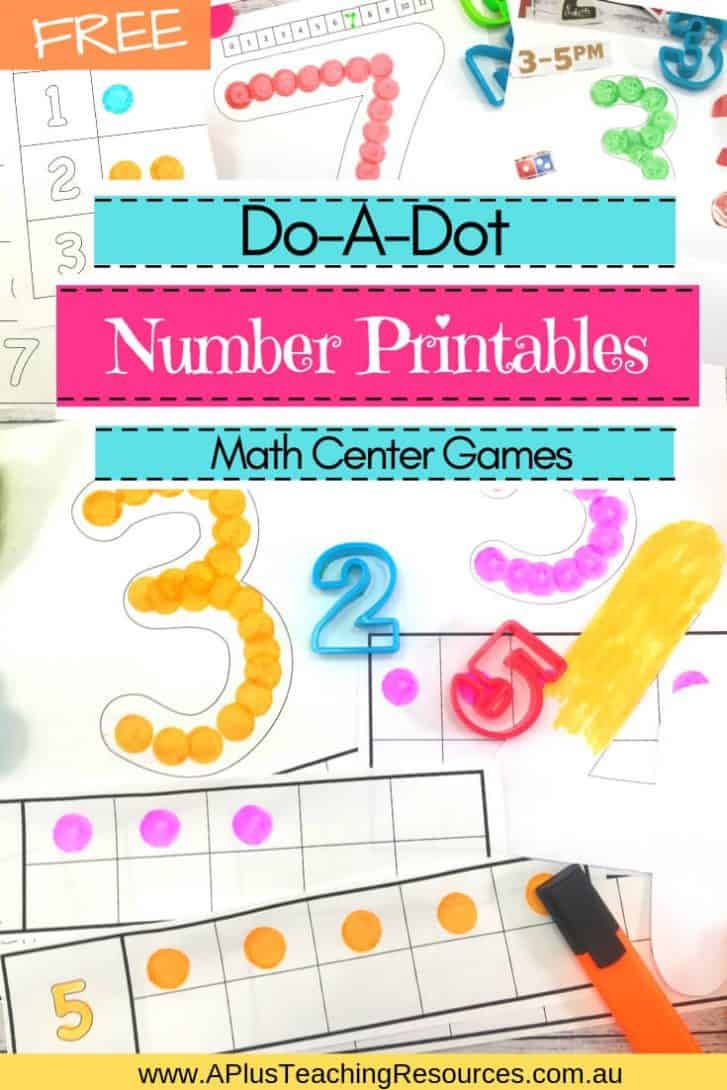 Our simple number template printables are a really handy free printable to have, they can be used for so many different preschool and kindergarten number recognition activities. Here are just a few for you to try, don't forget to share your ideas in the comments below! The link to the FREE printable is at the bottom of this post!
Number Recognition Activities
Do-A-Dot Numbers
Try this number recognition activity using  do-a-dot  markers, our kids just love learning anything when they are using these dabbers! Simply print off the templates and they are ready to use in an independent station. Or you could print off individual student booklets for your children to complete as morning work! Number books are fun for teaching number recognition, try one !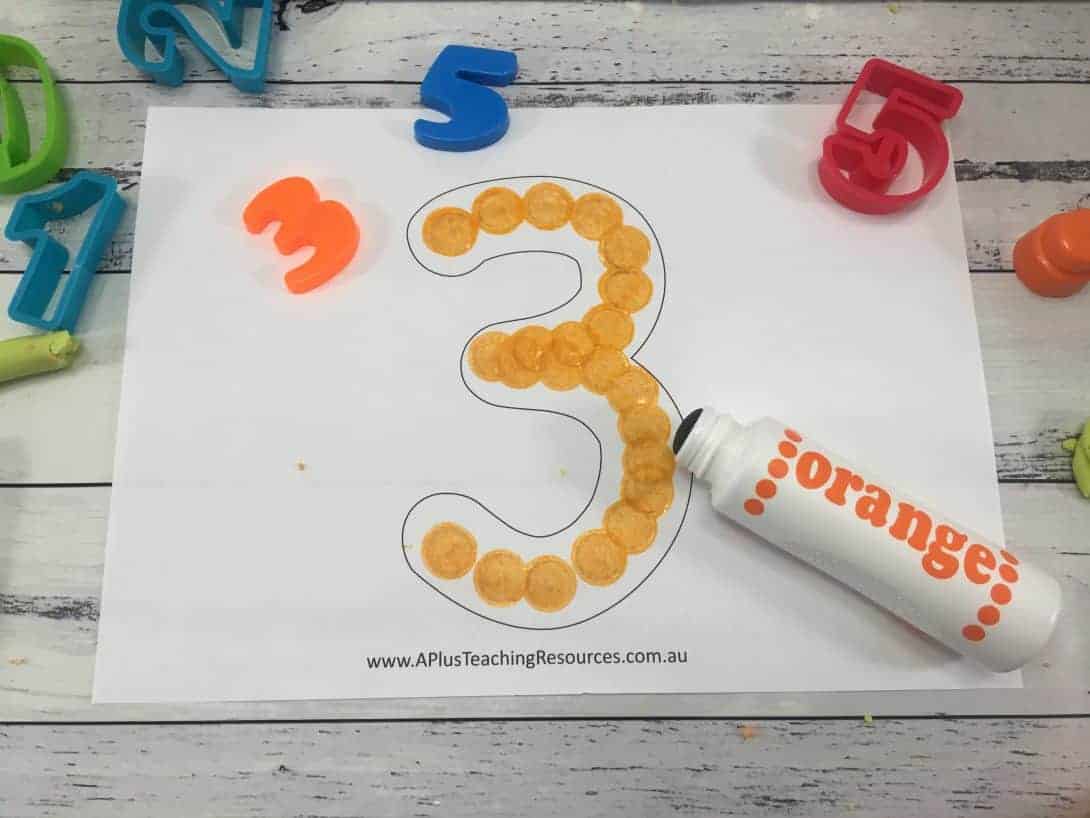 This outline also works great as a collaging template, for painting or if laminated, as a playdough mat. Click the link to grab a simple no cook playdough recipe if you need one!
Your kiddos will get a great fine motor workout as well as learning how to form the numbers o-20 with a playdough center.
Have You Seen Our Number Recognition Packs?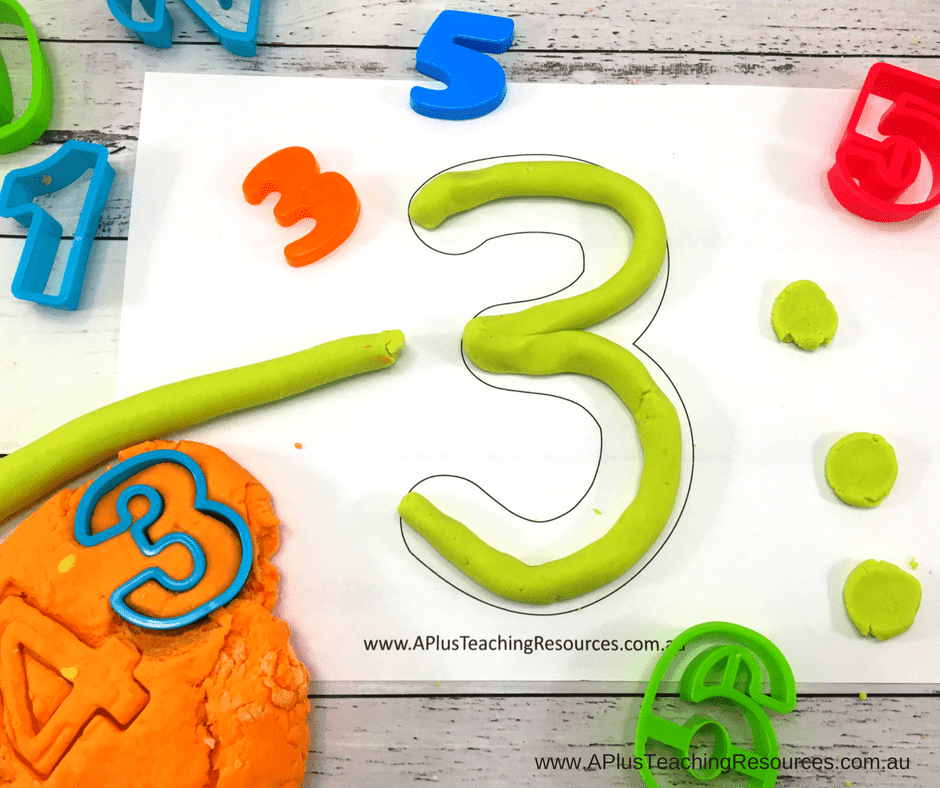 Super Quick No Cook Playdough Recipe
Click the link to get a copy of the No Cook playdough recipe
Numbers in the Environment
One of our favourite activities that we use to integrate math and digital technologies is a number hunt. We take the students on a walk around the school and take photos of numbers in the environment using an iPad. We print the photos off and the children stick them onto the number templates which we then display in the classroom as anchor charts!
An alternative number recognition activities for kindergarten kids is to get the little learners to find and cut numbers out of shopping catalogues and magazines and stick them into the number booklets.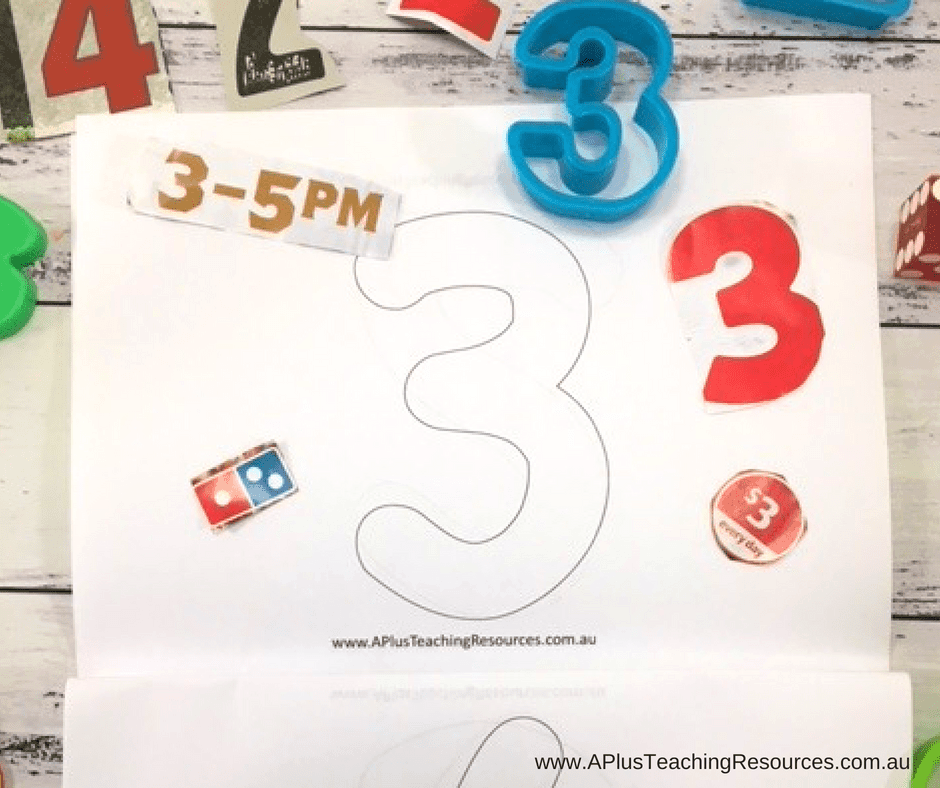 *this post contains affiliate links. this does not affect your purchasing experience , A Plus Teaching Resources may receive a small commission for referring your purchase.
Do-A-Dot Number Printables With Ten Frames
We have also included another version of this teacher worksheet that includes the number outlines with a ten frames template. This version is an excellent math printable that take number recognition to the next level. The kids can extend their learning to matching digits to quantity as well as practicing counting  principles including one-to-one correspondence.
You can read more about the 5 principles of counting here (Number – Book 1 -Understand Whole and Decimal Numbers | Understand Fractional Numbers).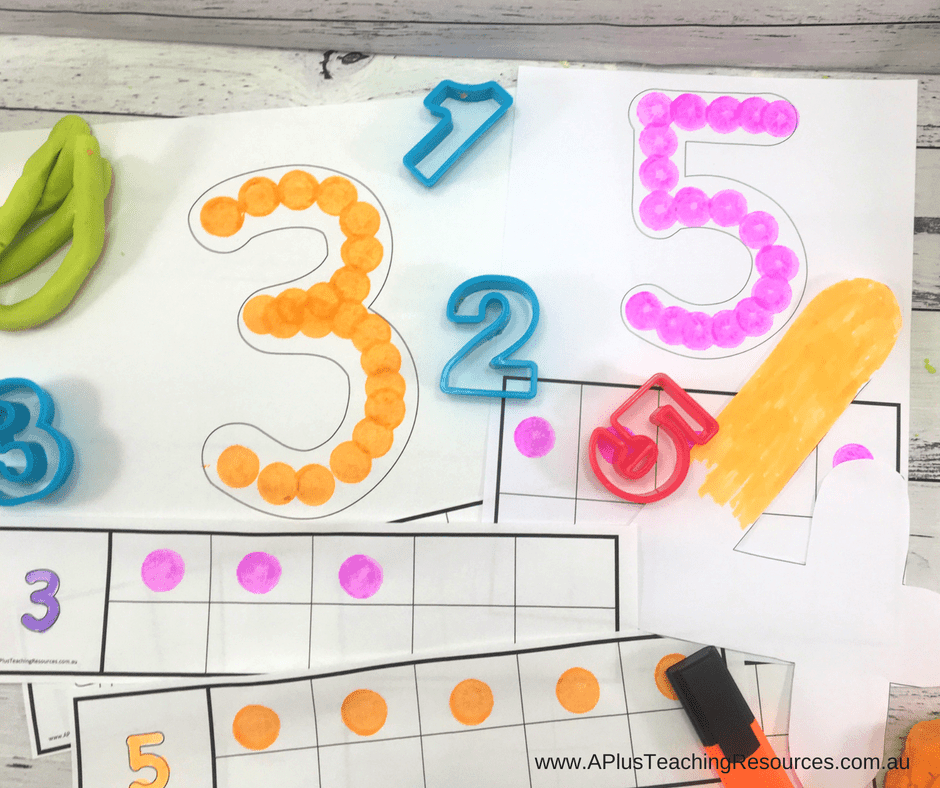 Do-A-Dot Number Printables With a Numberline
The last number printable in our freebie is perfect for dabbing, craft, tracing or even as a playdough mat. It includes a number line with a gap for students to write the missing number.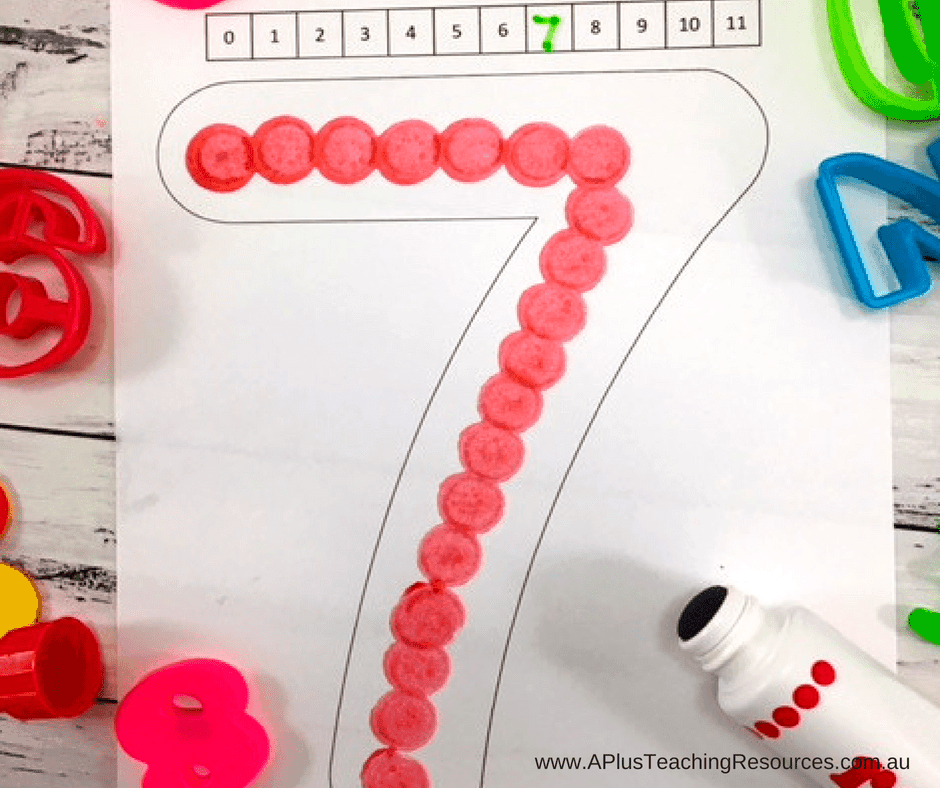 Click the image below to get your Free Printable Number Recognition Templates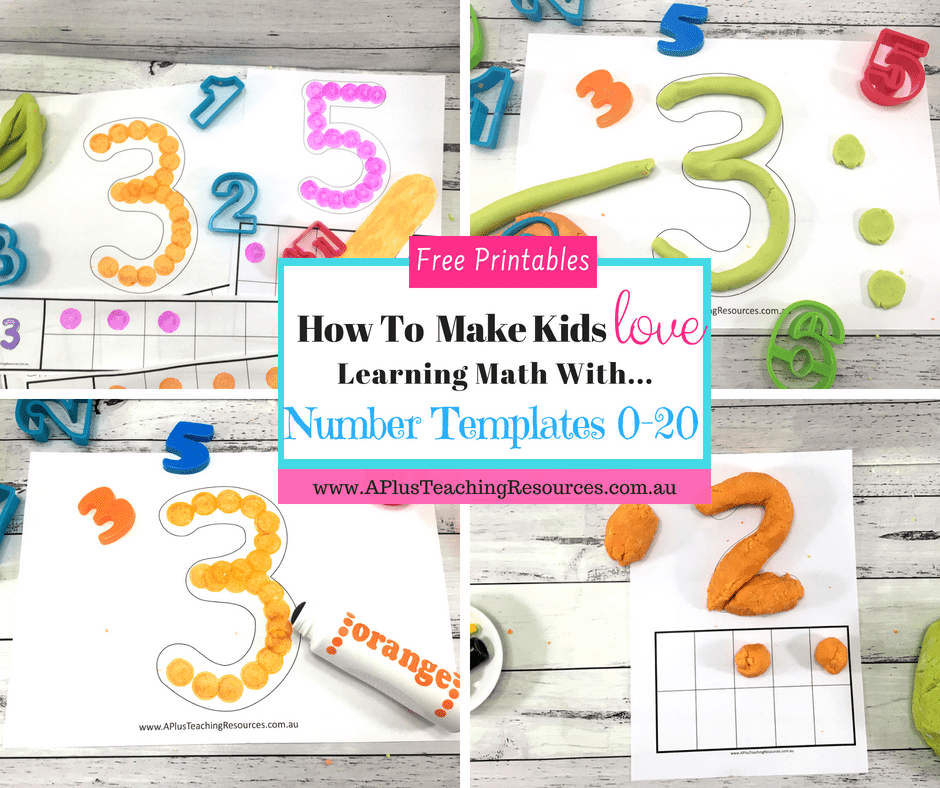 For More Hand-on Ideas Follow Our Pinterest Boards…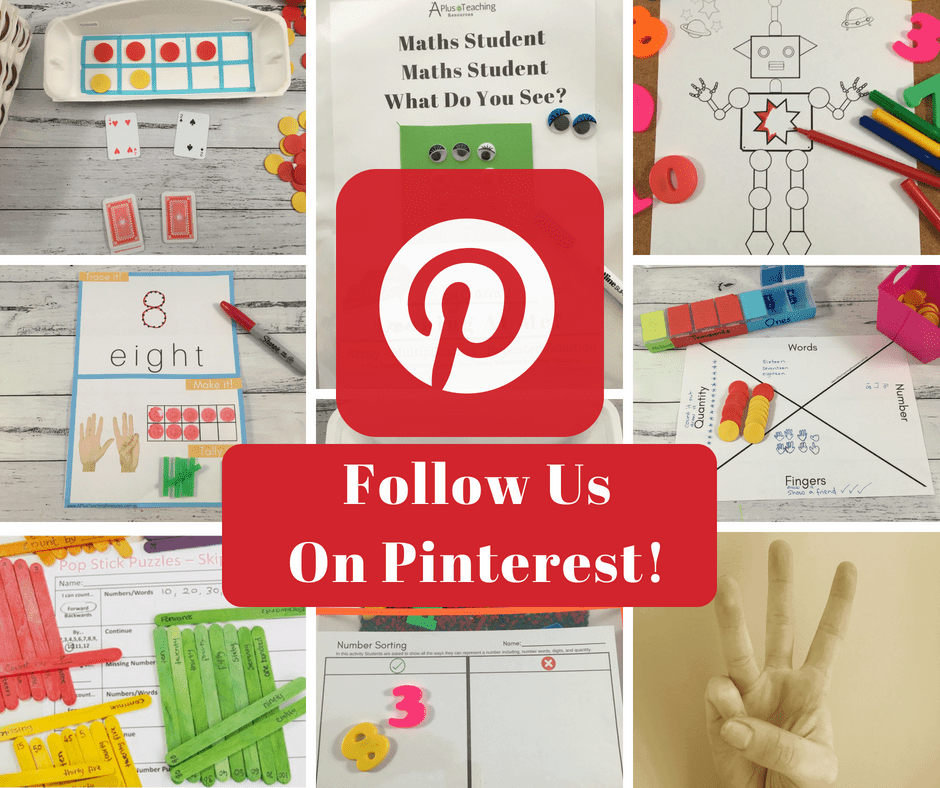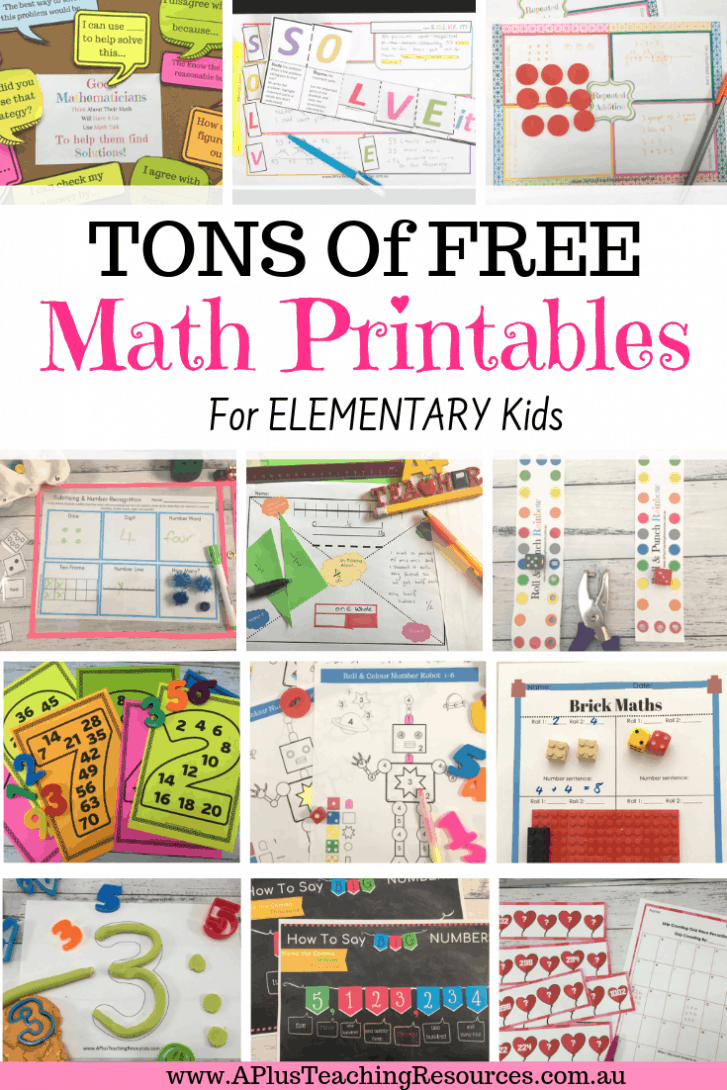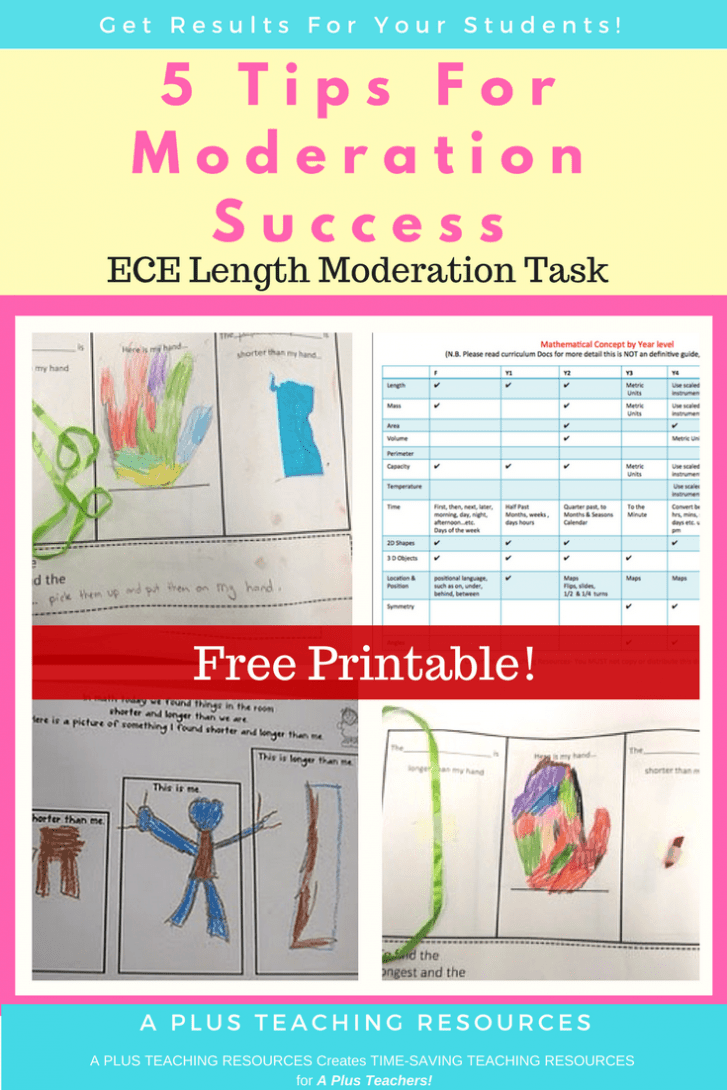 Teaching Non-Standard Measurement