Looking for Easy Christmas Tree Crafts to do with your kids? Check out this simple to make Cone Christmas Tree decoration. Perfect Christmas Craft for Making at home or in the classroom.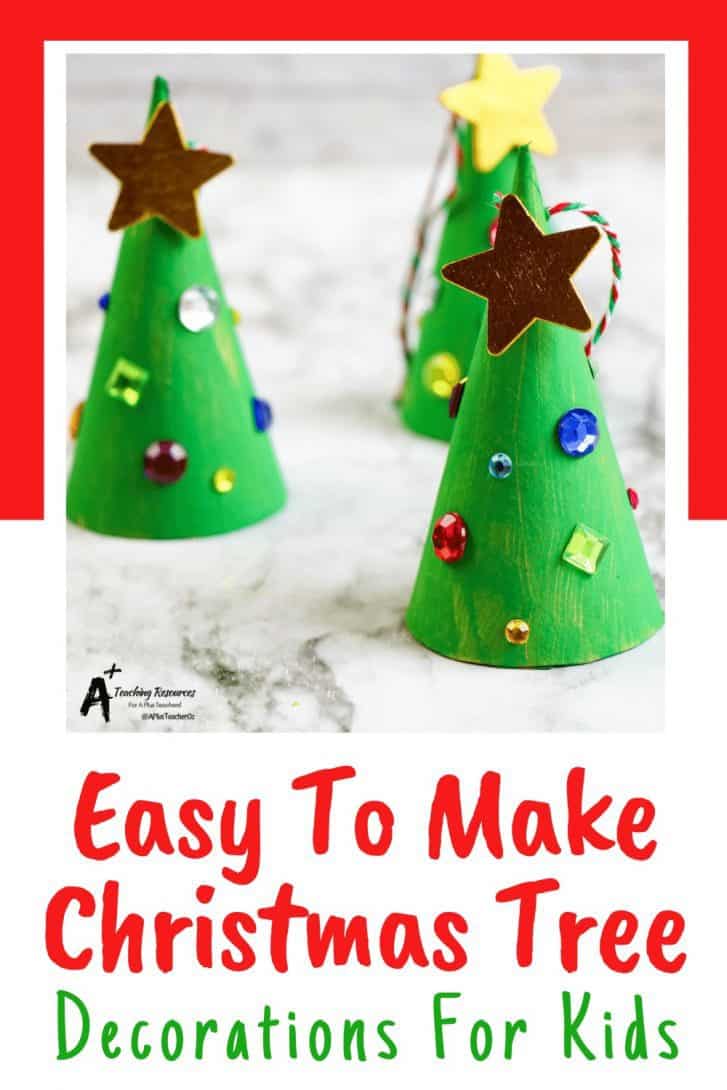 This gorgeous Christmas Tree Decoration is not only a lovely Christmas Classroom Craft For Kids to make this holiday season but also a great Christmas Math activity for learning about 3D shapes & nets too!
It's the simplest craft to make with your kids and It makes a wonderful keepsake decoration that parents will love to hang on their tree year after year.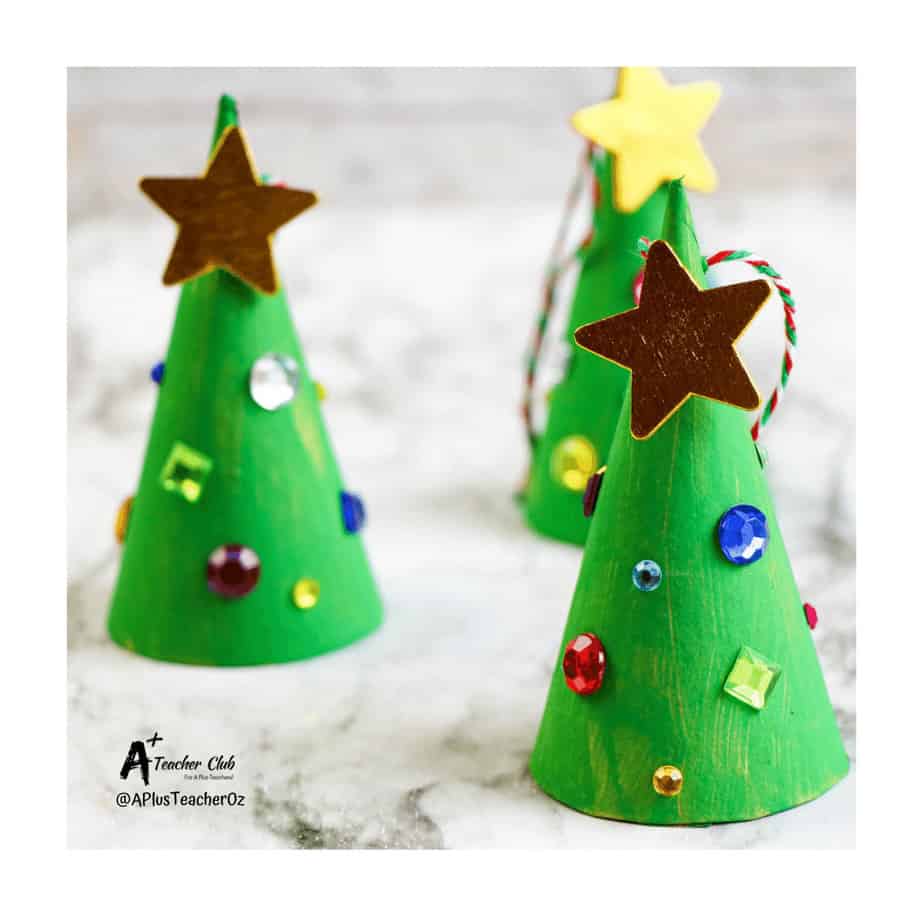 Related Post: MORE Christmas Classroom Crafts For Kids
I really do love homemade Christmas decorations they are wonderful keepsakes. My kids may cringe when I put them on our Christmas tree year after year, but I still do it regardless. For me, homemade Christmas crafts are the best type of Christmas decoration for the tree.
Here's a really easy to make Christmas Tree Crafts idea for kids at home or in the classroom. If you don't want to use pre-made paper cones you can get the kids to make their own cones from card stock.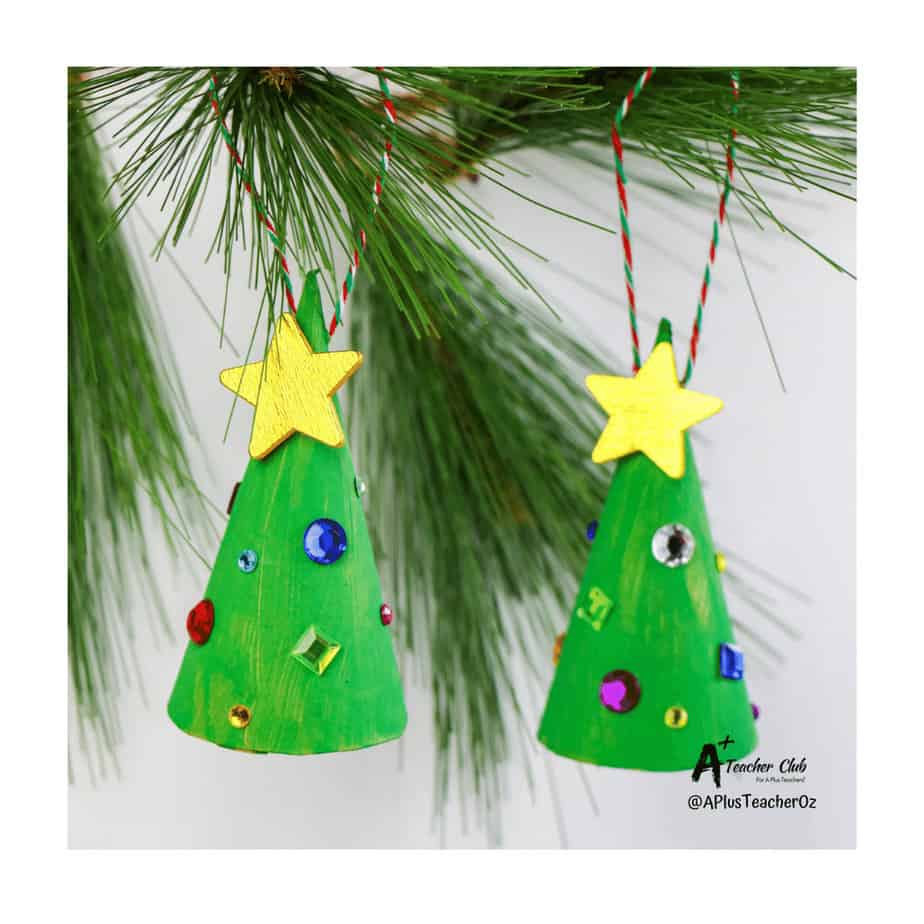 Easy Christmas Tree Craft Supplies
How to make Easy Christmas Tree Crafts
When doing craft in the classroom I try to organise everything into a basket, one per table, and have one person collect the resources needed. this cuts down on the logistical nightmare of organising 30 kids to do a craft activity.  I also organised a drying area too. For this Christmas Tree Craft activity I added enough for  1 each, so there was no sharing of equipment. I also decided to keep control of the paint by getting a couple of kids to help put a blob of green paint onto everyones plates.
But if you're leading small groups of 4 students at a time you won't need to. Just make sure you have a checklist of the kids names before you start so you can keep a track of who's made one or not. I always paint a couple of spares for kids who are absent or just incase of mishaps.
Step 1 – Paint the paper cone with green paint.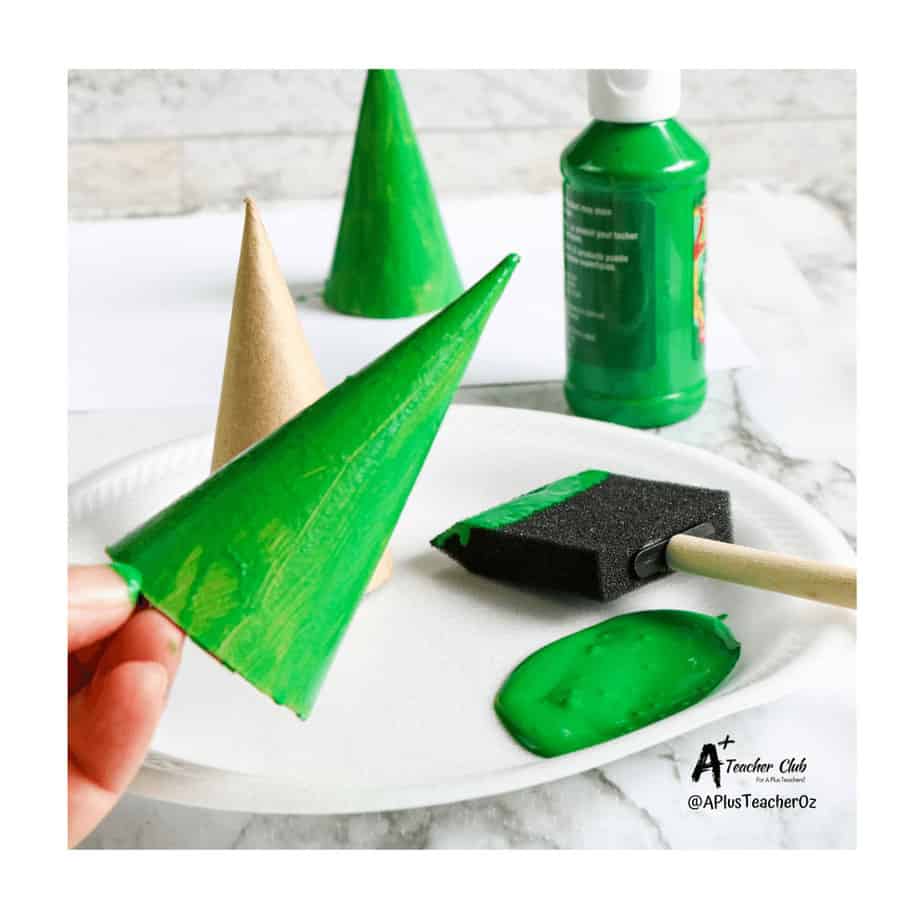 Step 2 – Allow  the cone to dry completely.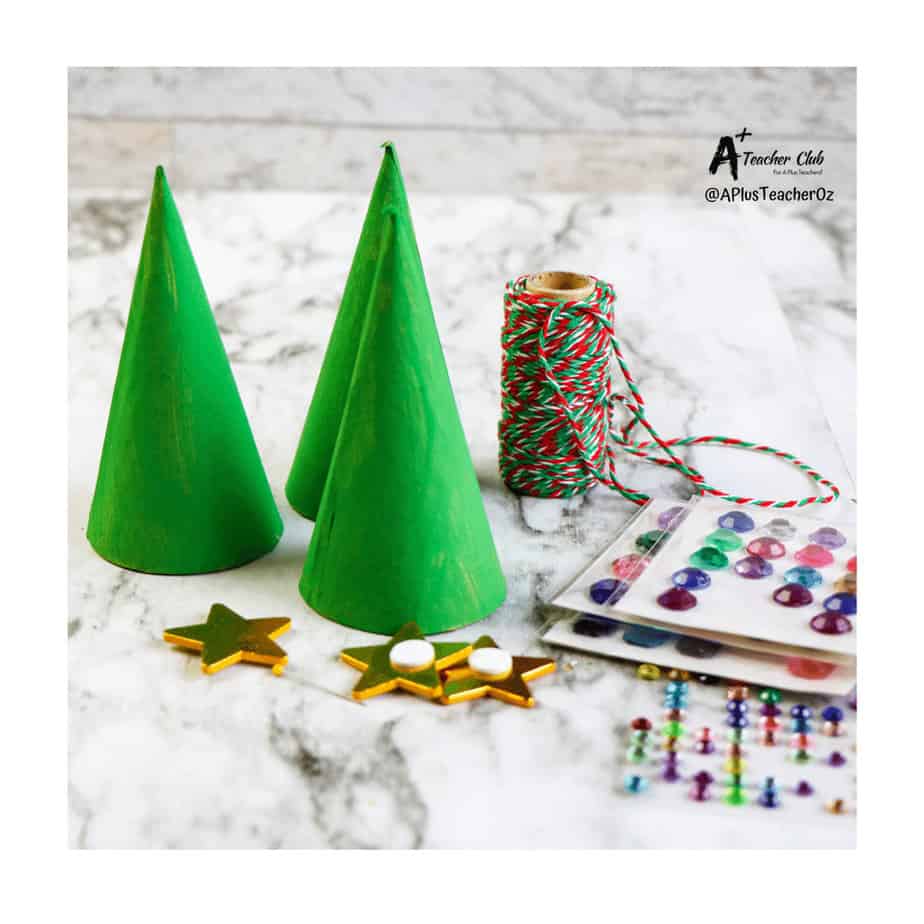 Step 3 – Once the paint is dry thread a thick needle (like a darning needle), with string or ribbon.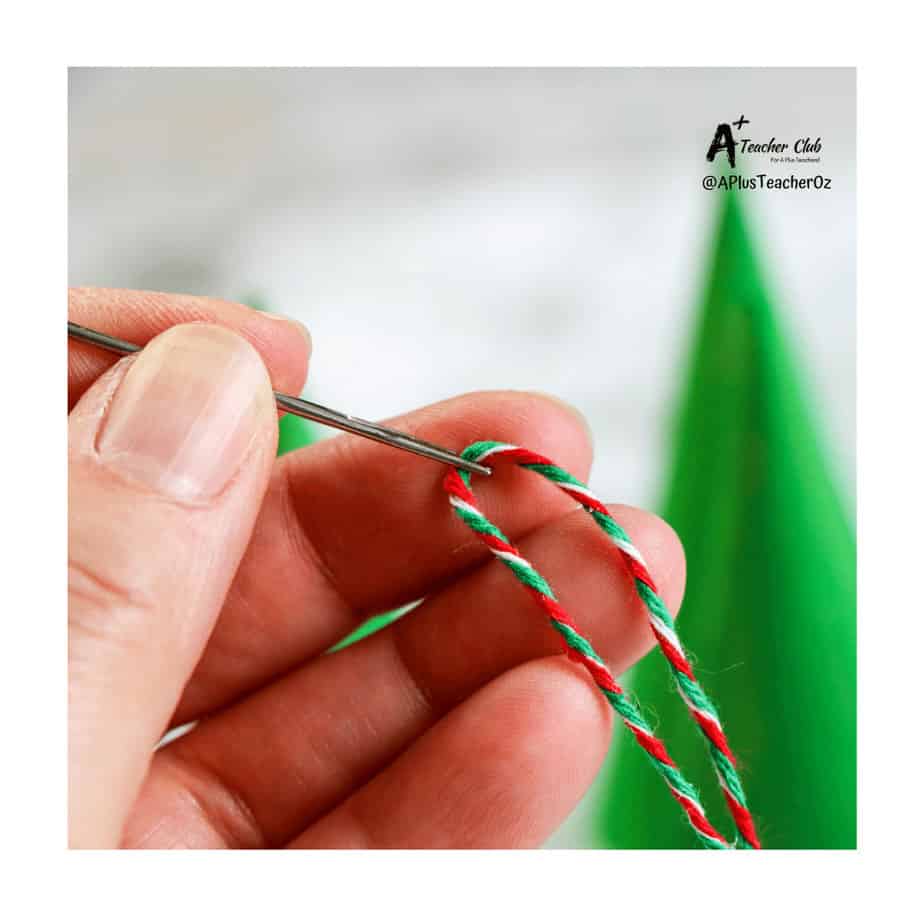 Step 4 – Use the needle to make a hole in the cone then thread the string through and tie the loose ends of the string together to form a hanging loop.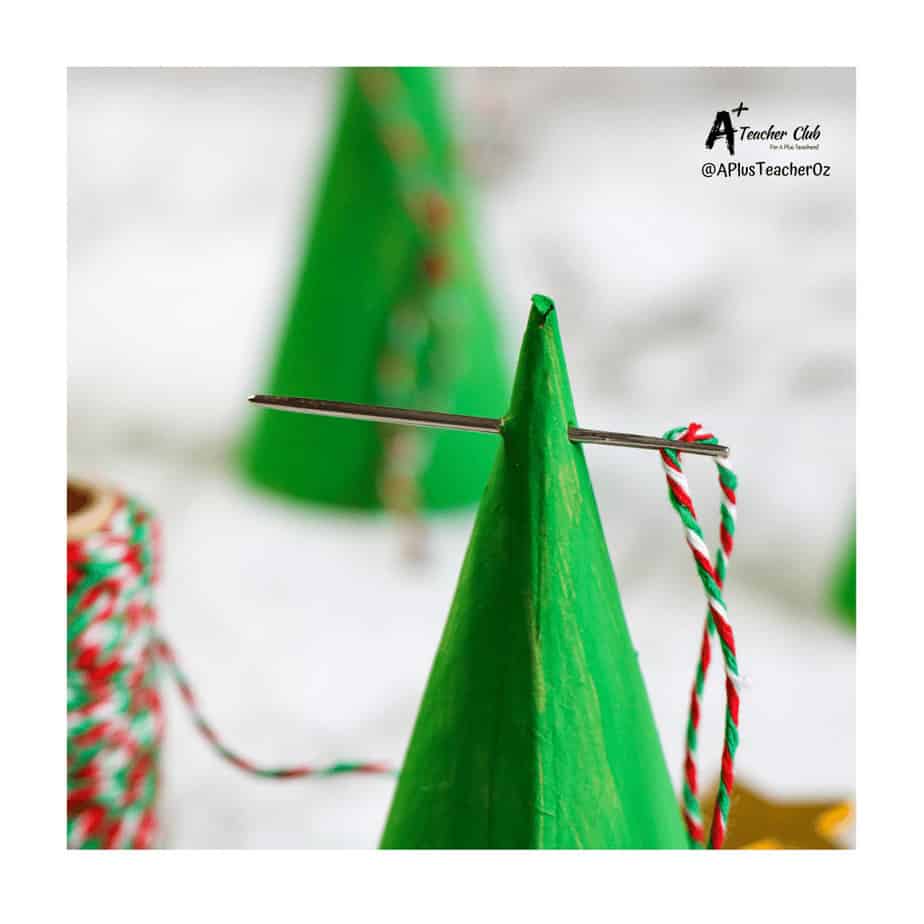 Step 5 –  decorate the cones with adhesive gems and stars, add the students names.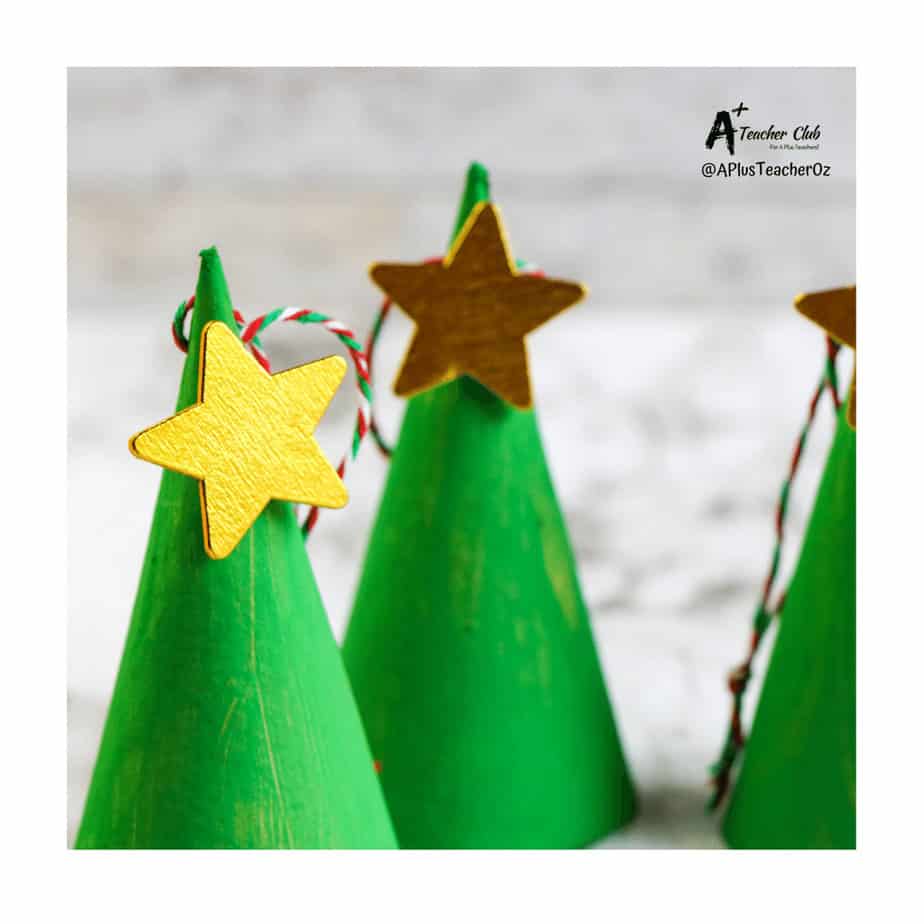 Your DIY Christmas Tree Decoration is ready to hang on the tree!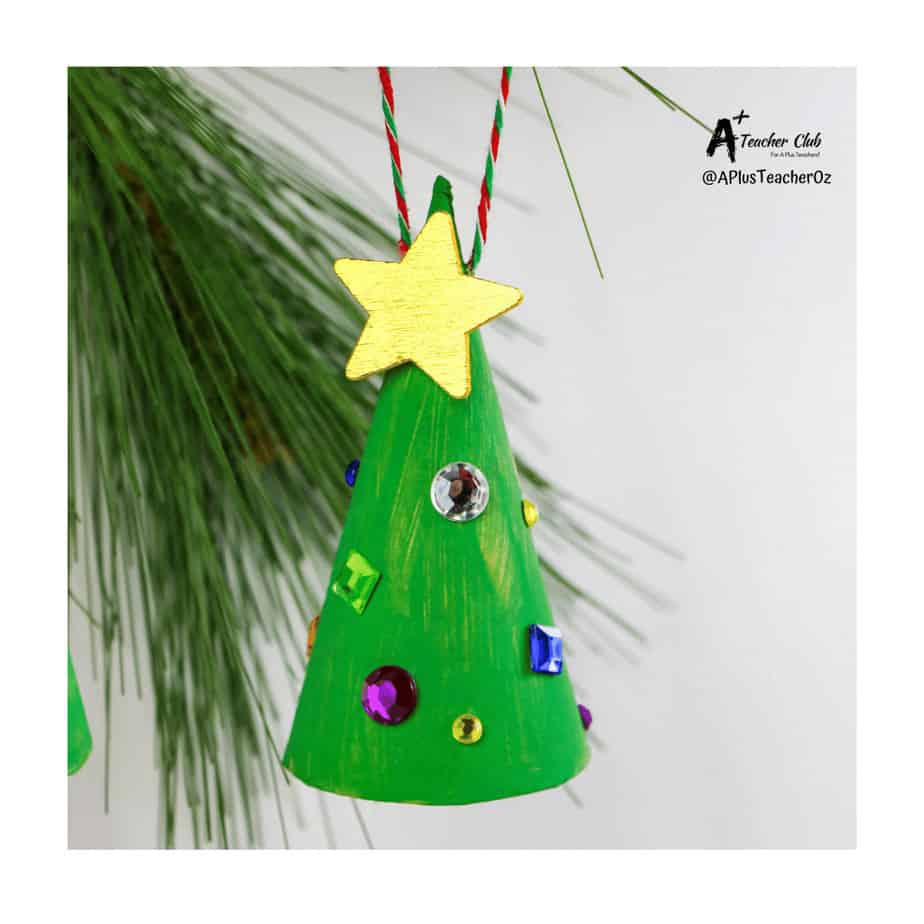 Christmas Teaching Resources
Looking for Christmas Teaching Resources For you Classroom? Click the images to check them out!
Get ALL our Teaching Resources & 240 NEW printables every year when you become a VIP Member… Click the image below to find out more!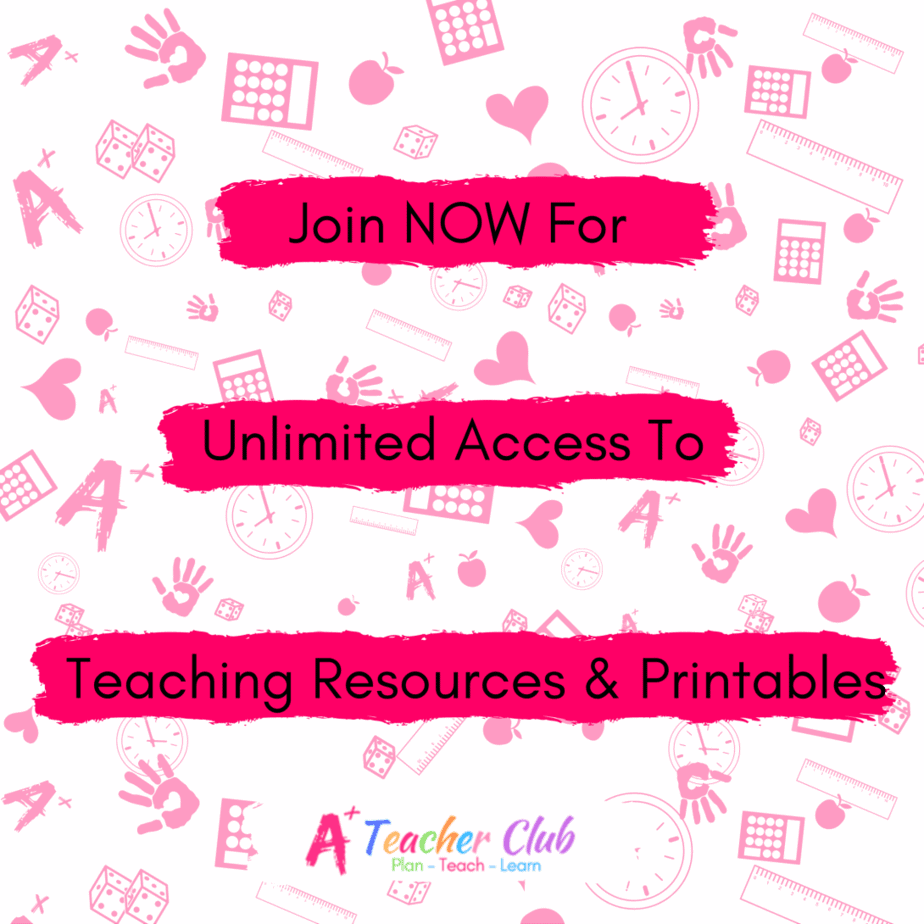 Christmas Math Games Printables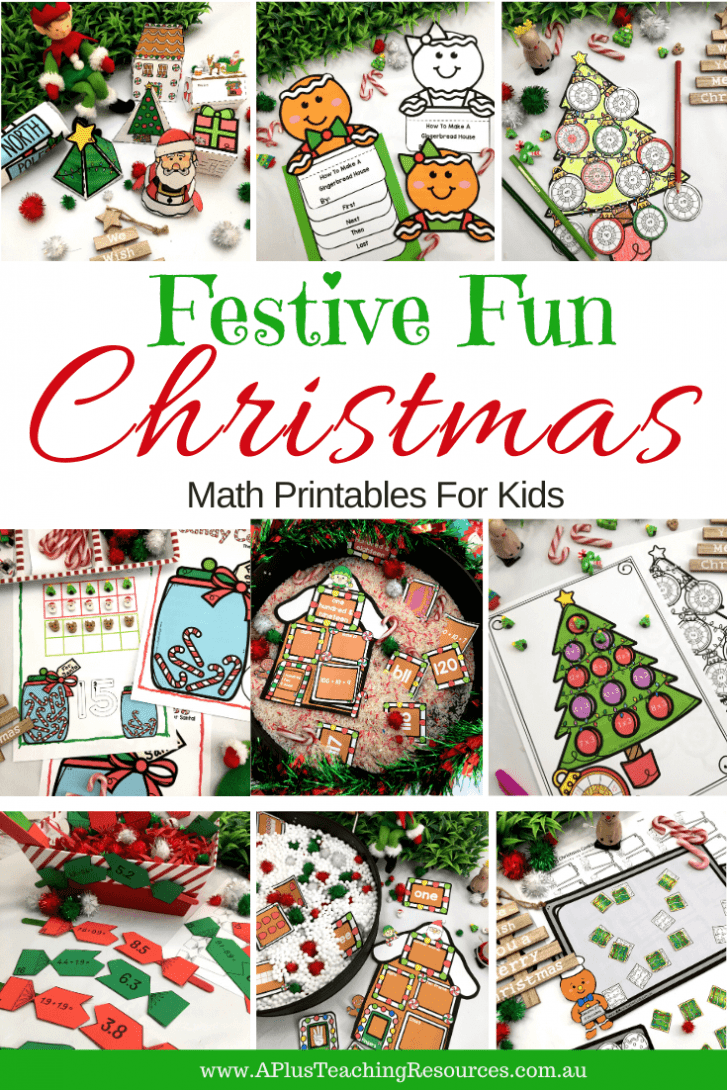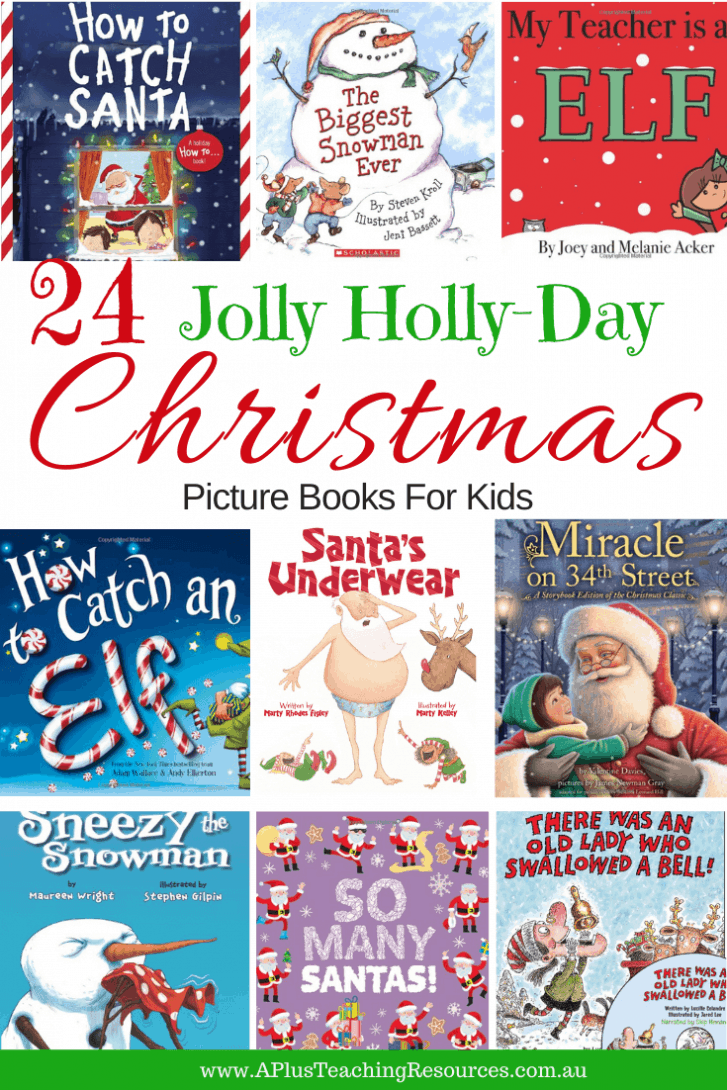 Christmas Craft Ideas For Kids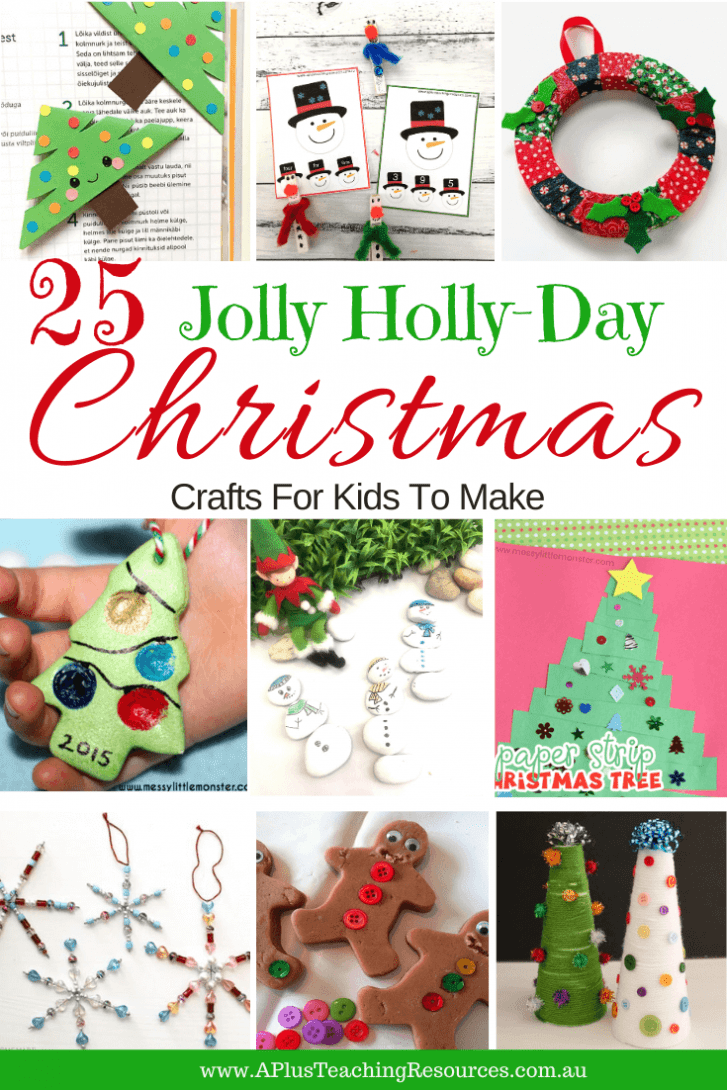 PSST! If you want to Save time and $$$ on Teaching Resources Join Our VIP Club! Get instant access
To ALL our PAID & FREE Resources Plus 20+ New Activities Every Week! Click The Image Below To Find Out More…