Our Roll and Dot the Number Printables are perfect Fact Fluency Dice Activities for Preschool & Kindergarten math centers. Kids love dabbing & dotting while practicing subitizing, number recognition and addition facts! So much Fun!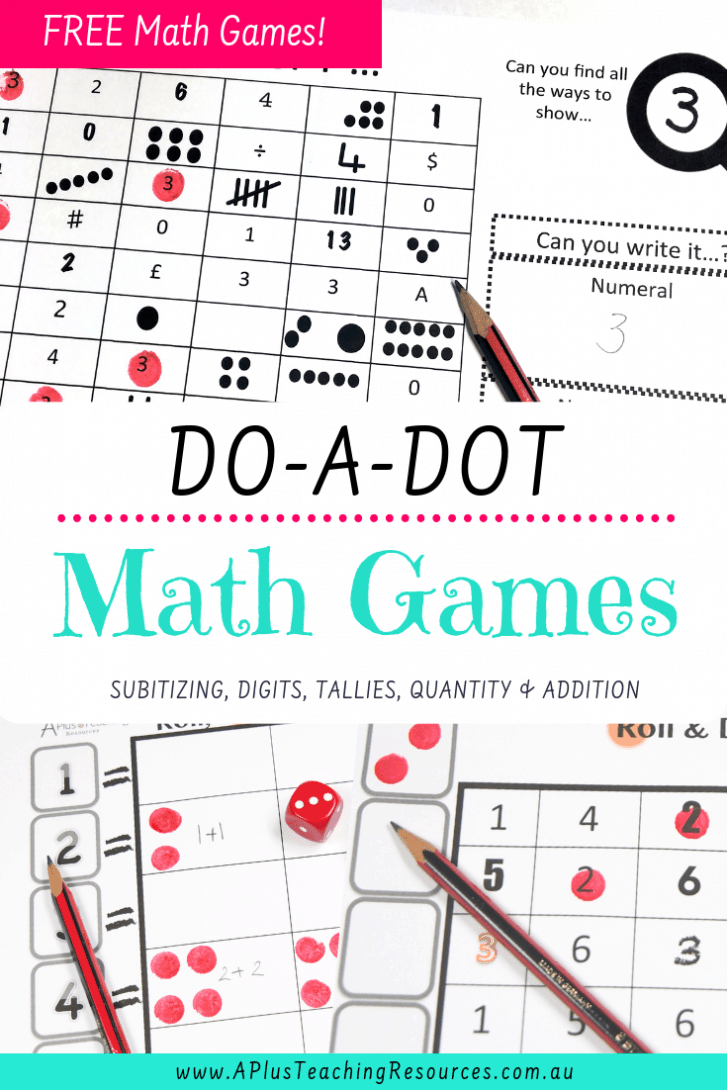 Our Number Fact Fluency dice activities are excellent FREE math Printables to keep kids motivated and engaged in their learning. Your kids will enjoy using dice but will love dabbing and dotting with Do-A-Dot markers even MORE!
These free Do-A-Dot the number printables are a great way for children to practice matching numbers as, digits, words, tallies and dots. The are also a great way for kids to build fluency and number sense.
There are two dot activities, one for teaching number recognition  and a second for teaching addition. Scroll to the end of the post to get them!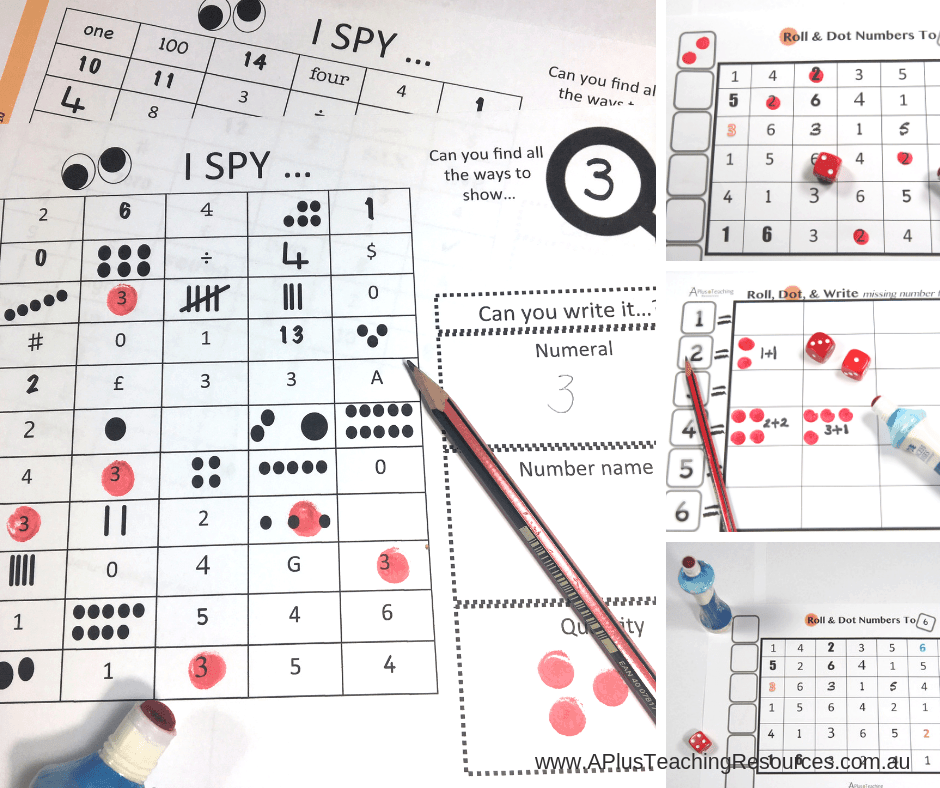 *Some links in this post are affiliate links.  A Plus Teaching Resources may receive a small commission for referring your purchase at no extra cost to you. Thanks for supporting this website.
Benefits of Do-A-Dot Fact Fluency Dice Activities
Many of our students find it just too hard and frustrating to work on fluency and automatic recall. And they can become off task and distracted if the activities are not engaging enough.
So we are always on the lookout for some extra novelty factor to keep them hooked!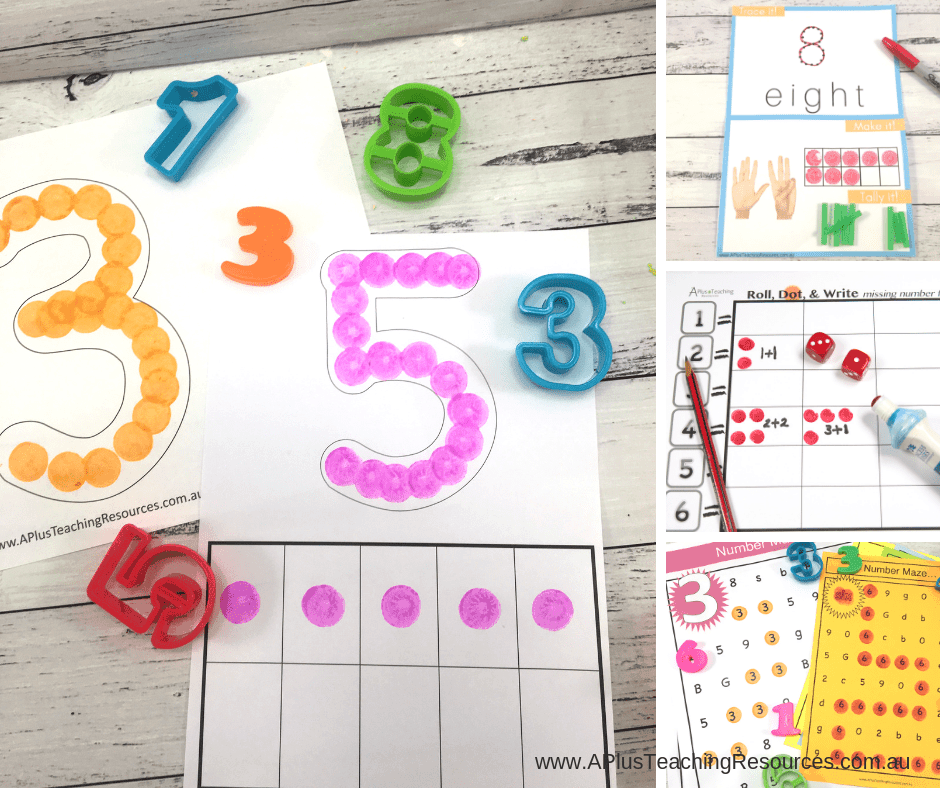 Dice games have long been our secret weapon! Do your students seem to understand more when you let them use dice during math time? So do ours!
When we created these activities we wanted to incorporate dice but to keep the engagement levels high we wanted something extra! And we think we found just the thing…
Do-A-Dot Markers
Introducing the Do-A-Dot Marker! The kids just ♥love♥ using these markers. They love the dabbing and dotting because they don't have to write and as you know the fine motor strength of the writing process takes so much out of the kids.
So the dab and dot markers really helps to keep the kids engaged and focussed on the math! They have so much fun doing dab and dot printables they can forget they are learning… What a result!  they're a MUST for any teacher's toolkit… give them a try you won't regret it!


Dab & Dot Number Recognition Game 1
This activity is great for developing the ability to subitise and match the corresponding numbers.
Number Fluency Equipment:
Click the link above or the image below to get your first Roll and Dot the Number Printable FREEBIE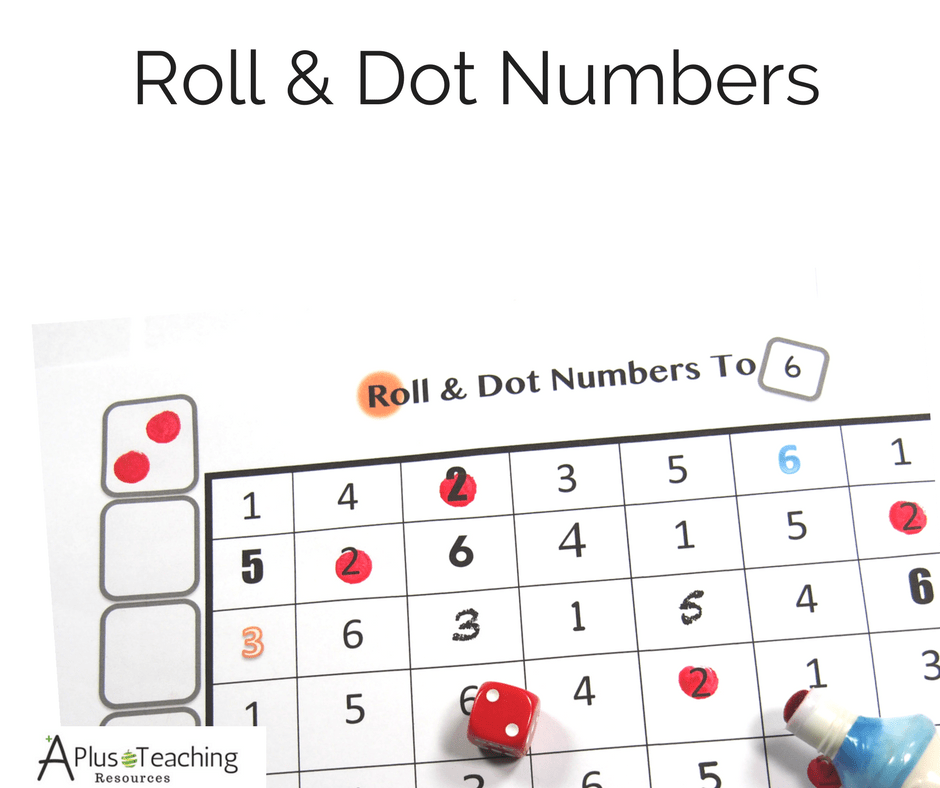 How to Play:
Roll the dot dice & 'see how many, without counting' (2 is rolled in the graphic)
Select a colour of Dab & Dot marker and copy the dots onto the blank dice on the activity sheet (red- 2 dots are dabbed onto the sheet)
Use the same colour marker to dab & dot 'how many'… find them all (2 was rolled so all the number 2's are dabbed)
Roll again & continue, changing dab & dot marker colour each time a different number is rolled (6 different colours)
Roll, Dab, Dot & Write Number Facts Game 2
We created this version to help students build number fluency &  recall basic number facts to 30.  Students  roll one or more dice, find & dot the total rolled, then write a matching number fact using addition, subtraction, division or multiplication .
Click the image or the link in the equipment list to get your 2nd Roll and Dot the Number Printable FREEBIE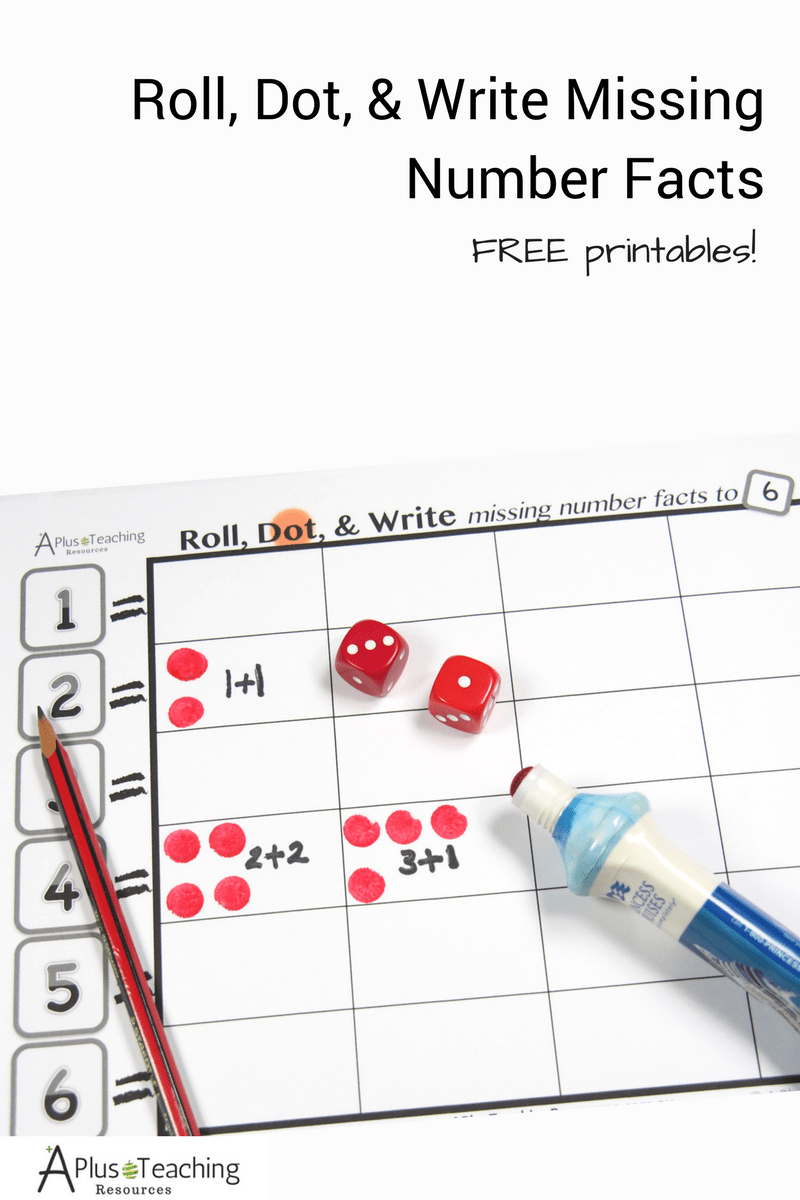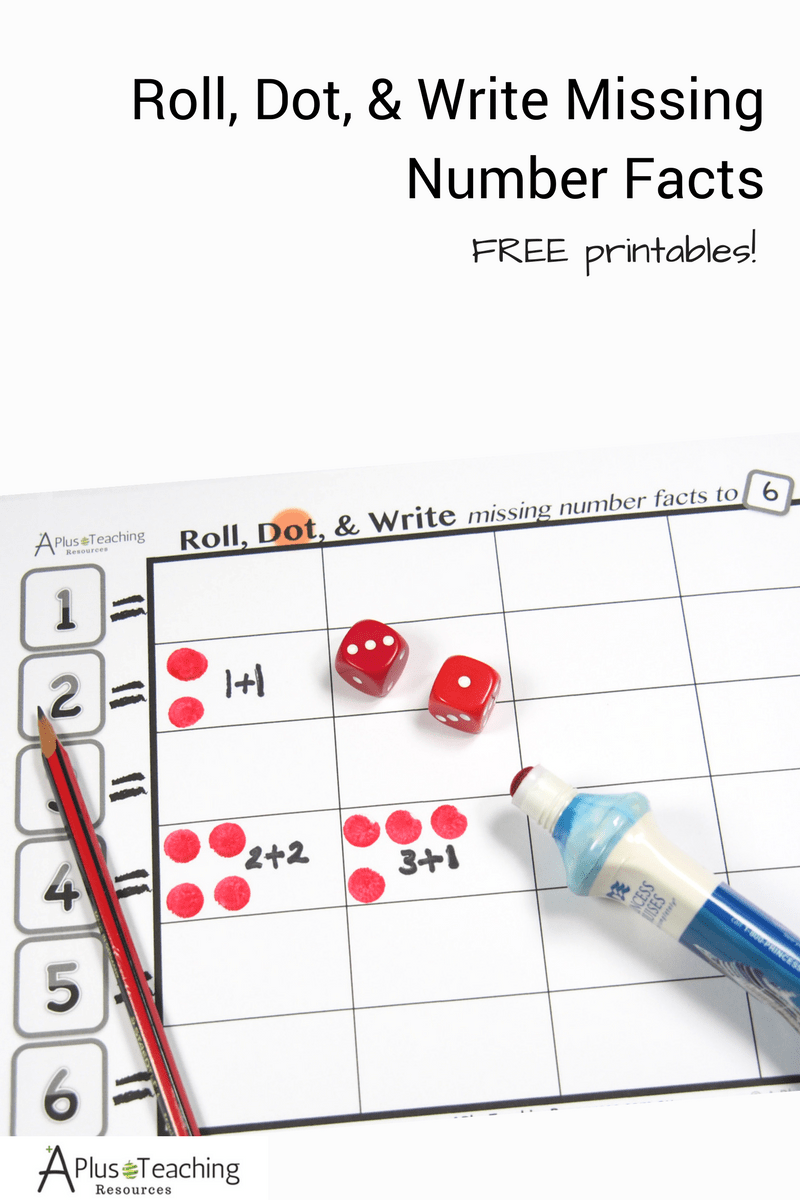 Equipment:
How to Play:
Roll one or more dot dice (3 and 1)
Find the total rolled (4)
Select a colour Dab & Dot marker and copy the dots onto the on the activity sheet (red- 3 dots &  1 dot )
Continue playing…
More Roll and dot number Printables
Click each image to get even more freebies & ideas for teaching number recognition
Do-A-Dot Products From A Plus Teaching Resources
Number Pinterest Boards