Teaching a Growth Mindset in your classroom is a MUST if you want success for your kids. Find out more from Carol Dweck and snag some Free Inspirational Posters!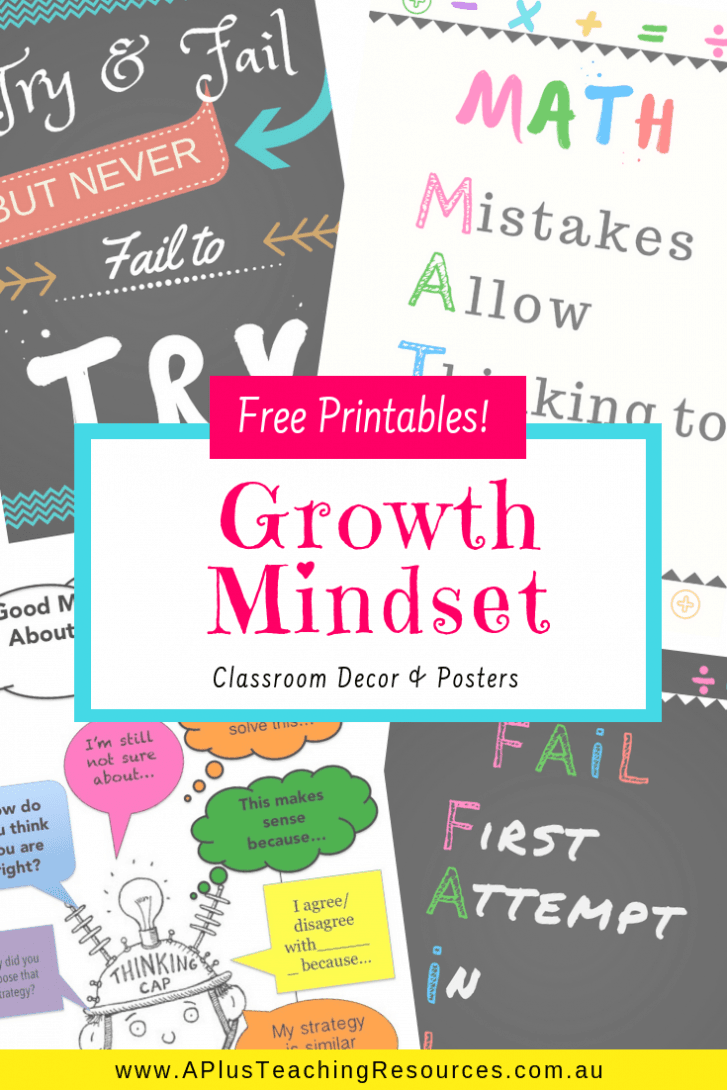 What is growth mindset?
Growth mindset definition:
Growth Mindset Research
Many students have a fixed mindset about many things but especially about being able to 'do' maths. They wrongly believe that they are not a 'maths person' and many kids feel terribly anxious about taking part in maths lessons and maths activities.
Teaching Guru, Carol Dweck's research into building a Growth Mindset demonstrates that students can achieve to high levels by using the power of believing that you can improve!
Carol Dweck's Growth Mindset research  found that we can actually grow our brain's capacity to learn and to solve problems by believing in our ability to improve.  This means that there is no such thing as a "Maths Person and everyone can achieve at maths!"
this post contains affiliate links for more details read our policy
Growth Mindset Ted Talk
In this TED talk, she describes two ways to think about a problem that's slightly too hard for you to solve. Are you not smart enough to solve it … or have you just not solved it yet?
(This post contains Affiliate Links)
Dweck's work shows us that having a 'Growth Mindset' has an important role to play in increasing levels of student achievement.  Teachers can raise student achievement by helping their students develop a Growth Mindset.
One of the main blockers to students developing a growth mindset is that they believe that being good at maths is based on how fast you can recall a number fact or a 'times table' or an answer to a problem. They wrongly believe that a 'good maths person' is fast not slow and that they can't be good at maths because they are slow.


Why Growth Mindset Matters
Growth mindset isn't just about the effort you put in. It's also about how we, as teachers interact and encourage our students. It is these interactions that affect kids attitude towards learning.
Growth Mindset vs fixed mindset according to Dweck,
"In the fixed mindset, everything is about the outcome. If you fail—or if you're not the best—it's all been wasted. Having a growth mindset allows kids to value what they're doing no matter the outcome. They're tackling problems, charting new courses, working on important issues. Maybe they haven't found the cure for cancer, but the search was deeply meaningful,"
(Dweck, 2015).
So when teaching numeracy, teachers need to show their students that  being good at math is so much more than being a fast fact machine. It's also about risk-taking, making mistakes, confidence and perseverance, and building a growth mindset about learning maths.
As an educator your role is to show your students that 'Good Mathematicians' make mistakes on the path to the right answer!
Growth Mindset Posters
So you can help your kids with our posters and Growth mindset  bulletin board printables.  A bulletin board is a great resource and a powerful way to have a positive influence on learners and can help kids change from having a 'Fixed Mindset' to a 'Growth Mindset'. Here are some of our favourite ideas Click each image to get your FREE Growth Mindset Posters!
Math Mistakes Poster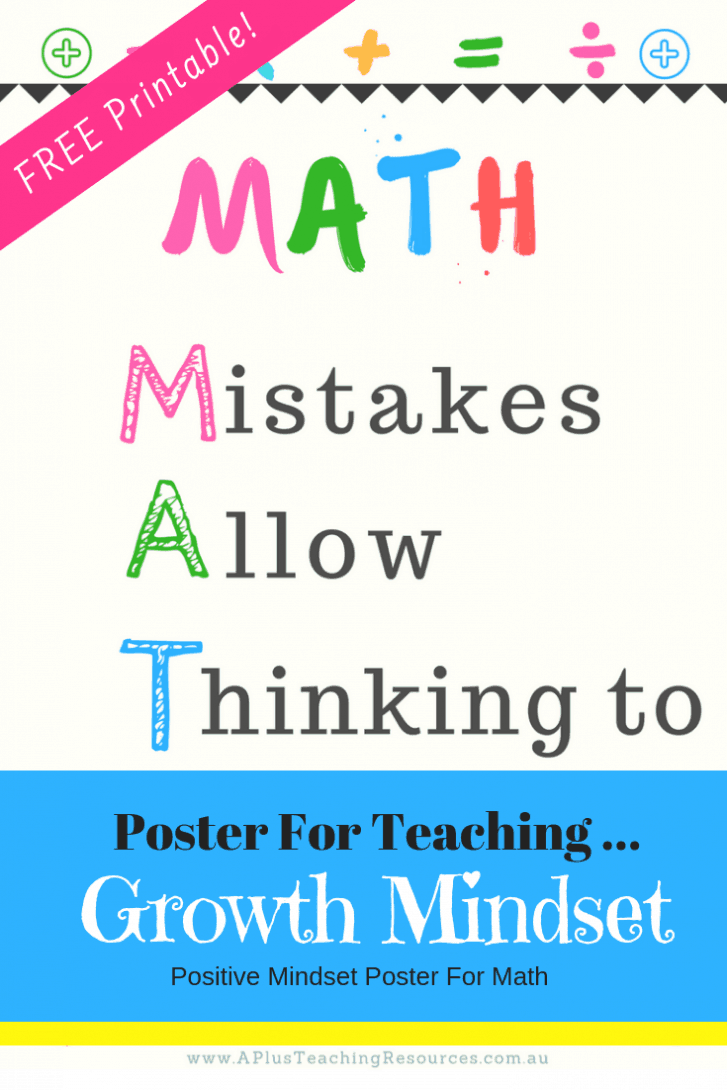 Growth Mindset Bulletin Board
Use these Free Printables to help your students to realise the power of a growth mindset. There are 6 fixed mindset statements based on what children say about their learning and 6 corresponding growth mindset  statements to help them turn their fixed mindset into a growth mindset. Click here for more Back to school Bulletin Board ideas for teachers!
Click image for freebie!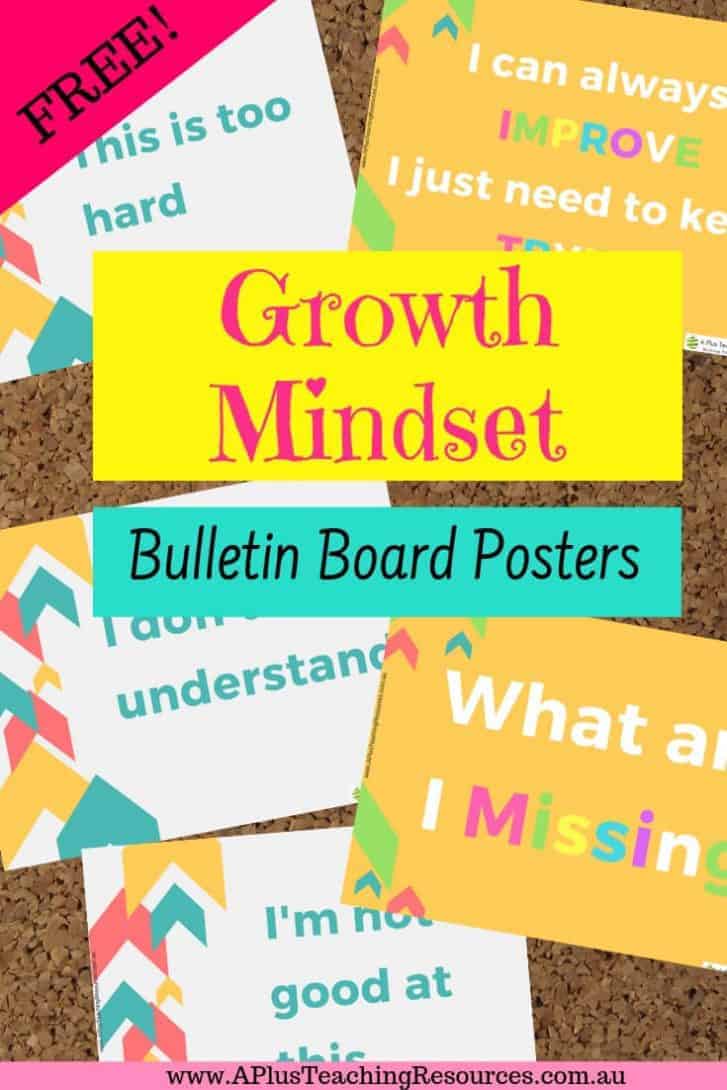 Mirror Mirror Poster
Perfect for encouraging your kids to achieve their Goals! Click image to get freebie.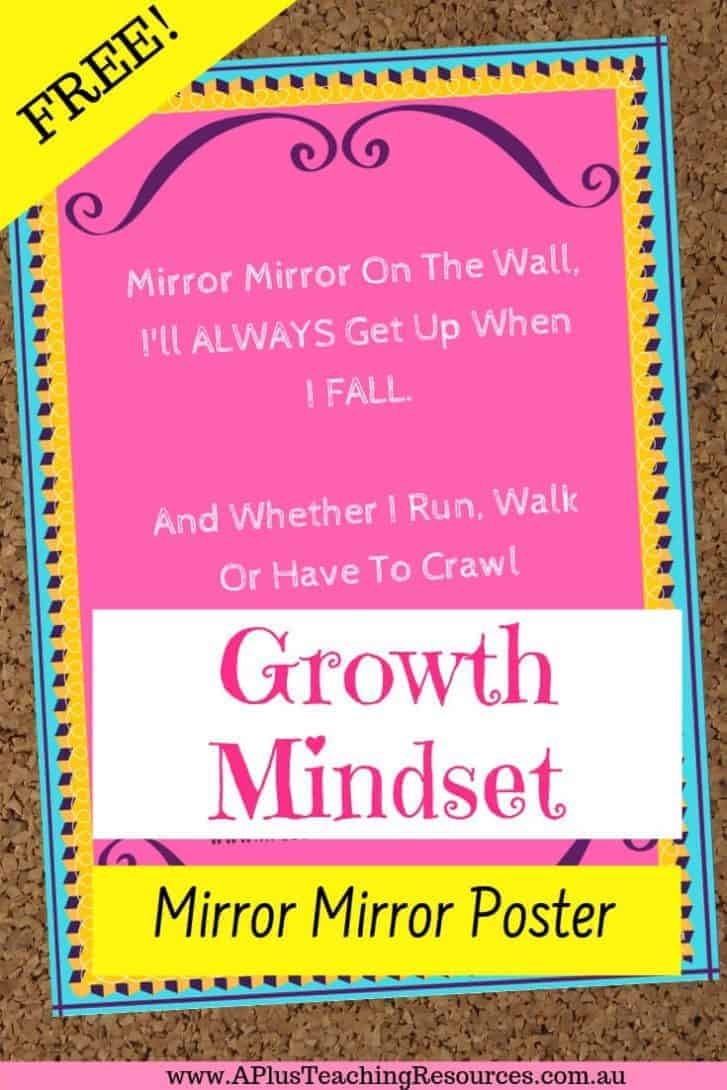 Try Poster
Love this Try & Fail Poster for encouraging struggle, mistakes and failure! Click the image to download your FREEBIE!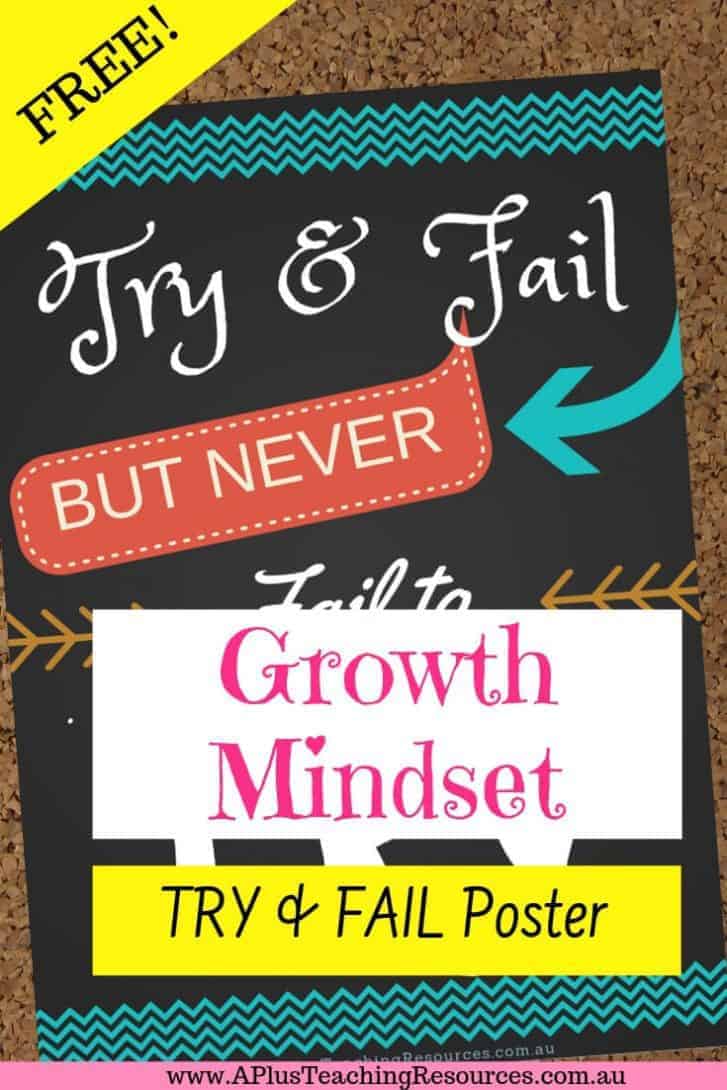 FAIL Poster
Another great idea for encouraging risk taking and Failure. First Attempt At Learning… is not failure! Click image to get freebie…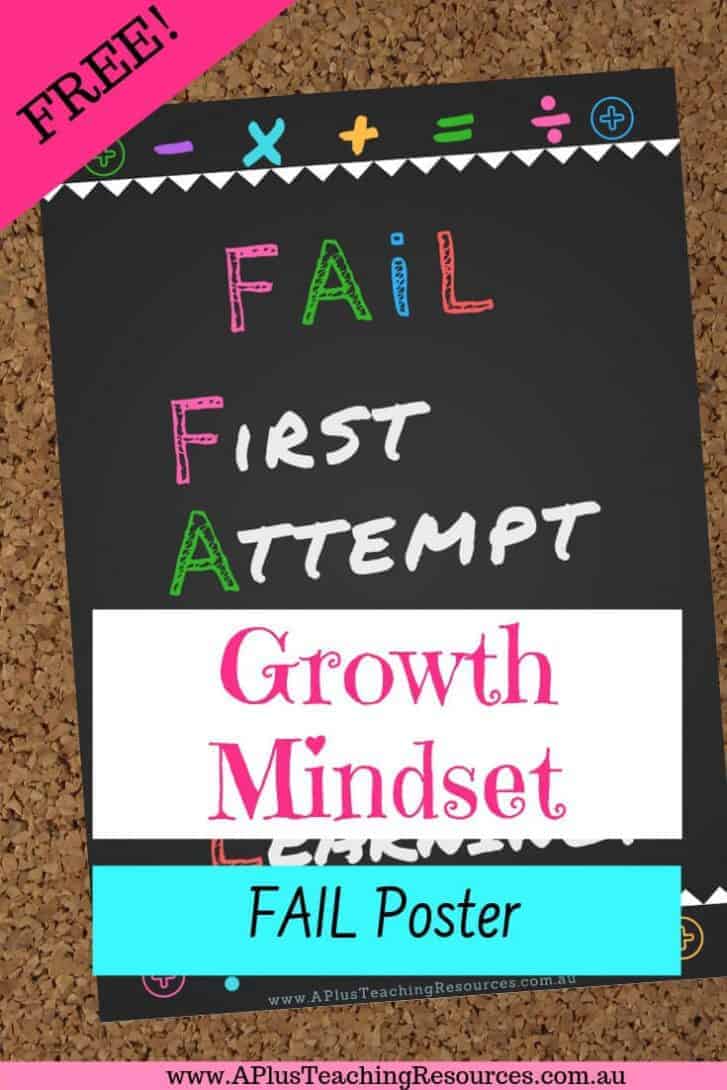 A Plus Teaching Resources
Growth Mindset Books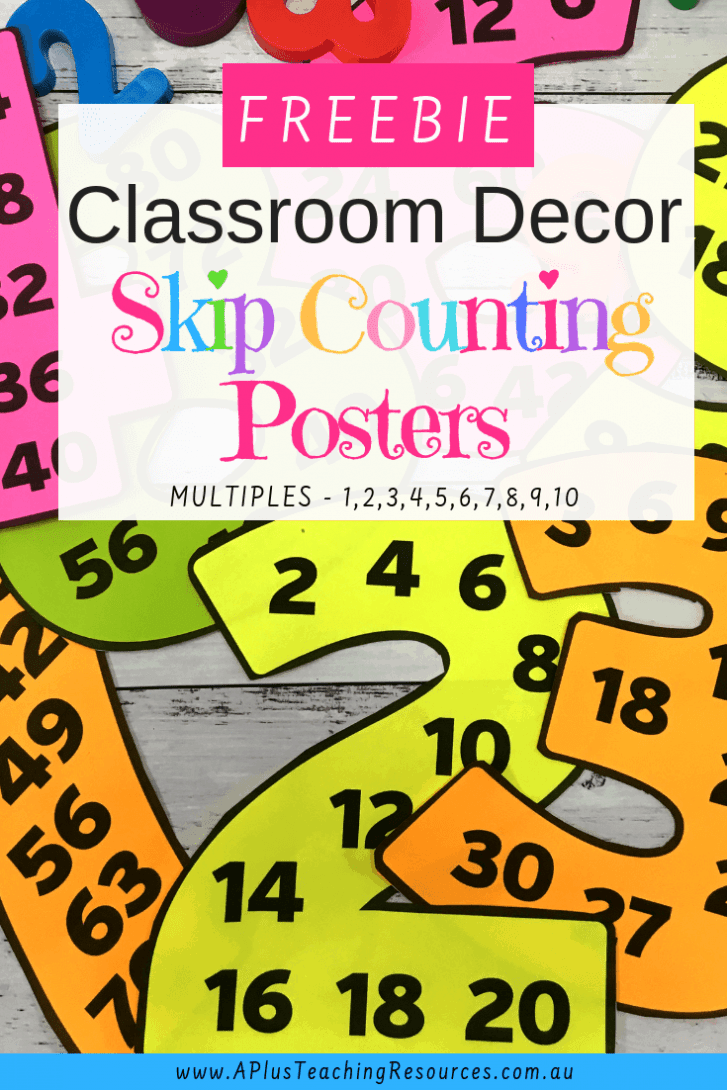 skip counting classroom posters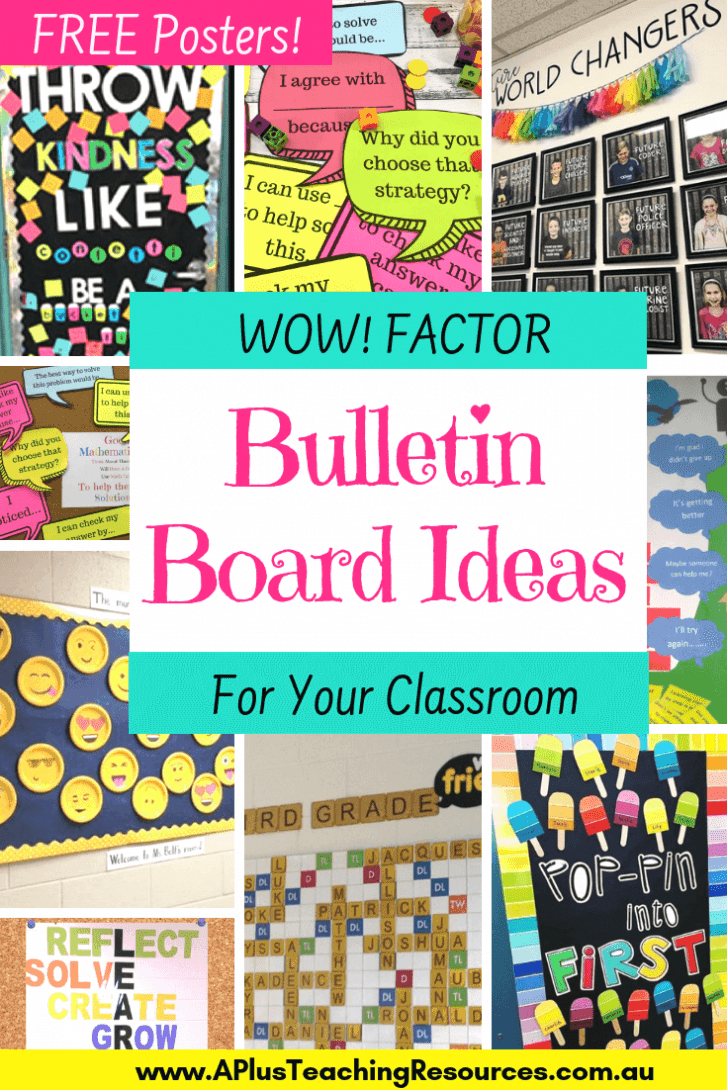 Back to school bulletin board ideas for teachers