TRICK your kids into LOVING Math with our spooky Halloween Printable Number Games These Halloween printables make Learning & Teaching Number Recognition a TREAT!
It's time to STOP hating on the Halloween hype and use it to YOUR advantage! You won't regret it, I promise.  Until recently I never 'did' Halloween Classroom Activities with my kids; in fact none of the teachers in my school 'did' a Halloween theme! If you want to give it a try, I have included a FREE set of Halloween themed number tracing cards at the end of the post for you too!
But the kids had other ideas about this. My reluctance to recognise Halloween didn't stop the kids from being distracted by all things slimy, creepy and crawly, they absolutely LOVE Halloween so why not take that excitement and turn it into engagement and motivation especially when teaching number recognition?
*this post contains affiliate links, they will not change your shopping experience. APTR may receive a small commission for referring your purchase.
Yep I'm all for using any TRICK in the book to get my kids to love learning! So if that means using thematic crafts for kids I am ABSOLUTELY 'doing' Halloween with my class this year! And you should give it a go too!
As soon as you give in and stop fighting it (Halloween) the better. So start incorporating slime, spiders, pumpkins, witches, ghouls & ghosts, whatever it takes, into your number recognition lessons, and you'll get your kids to love learning MATH this Halloween!
Take a look at our SPOOktacular Halloween themed teacher worksheets and ideas, and scroll to the end of the post for your Halloween FREEBIE!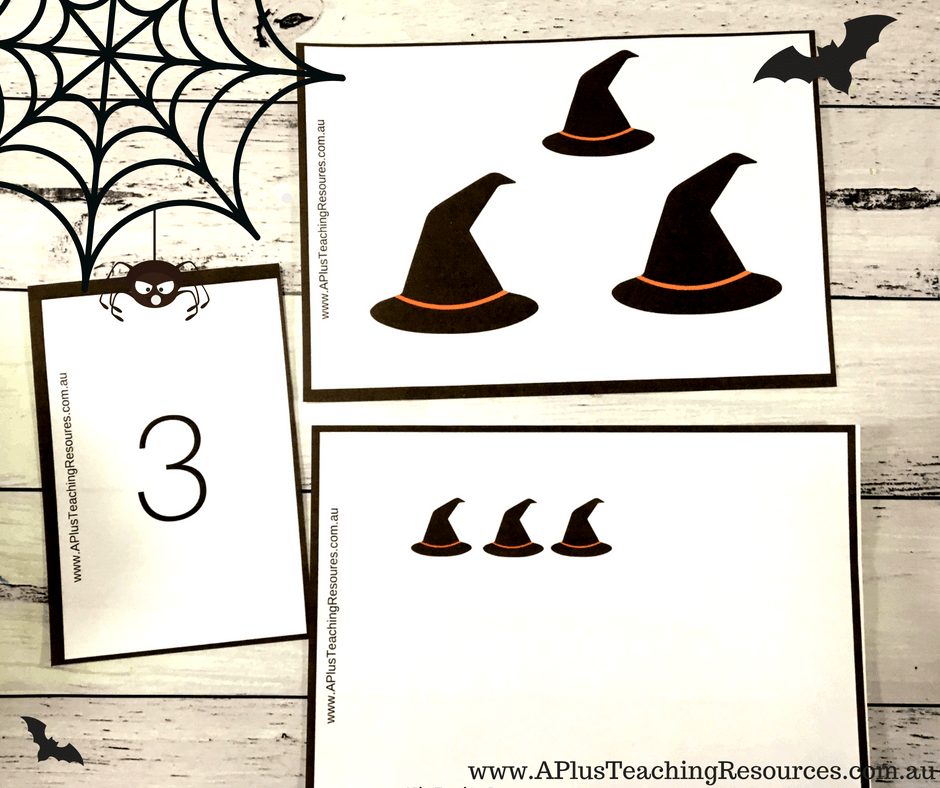 SPOOKtacular Halloween Printable Number Games
Our Halloween themed number recognition activity pack will give your students visual and tactile experiences with numbers. This will help them become proficient at recognizing and identifying numbers 0-20. Activities included:
Spider Tracing / Playdough mats with ten frames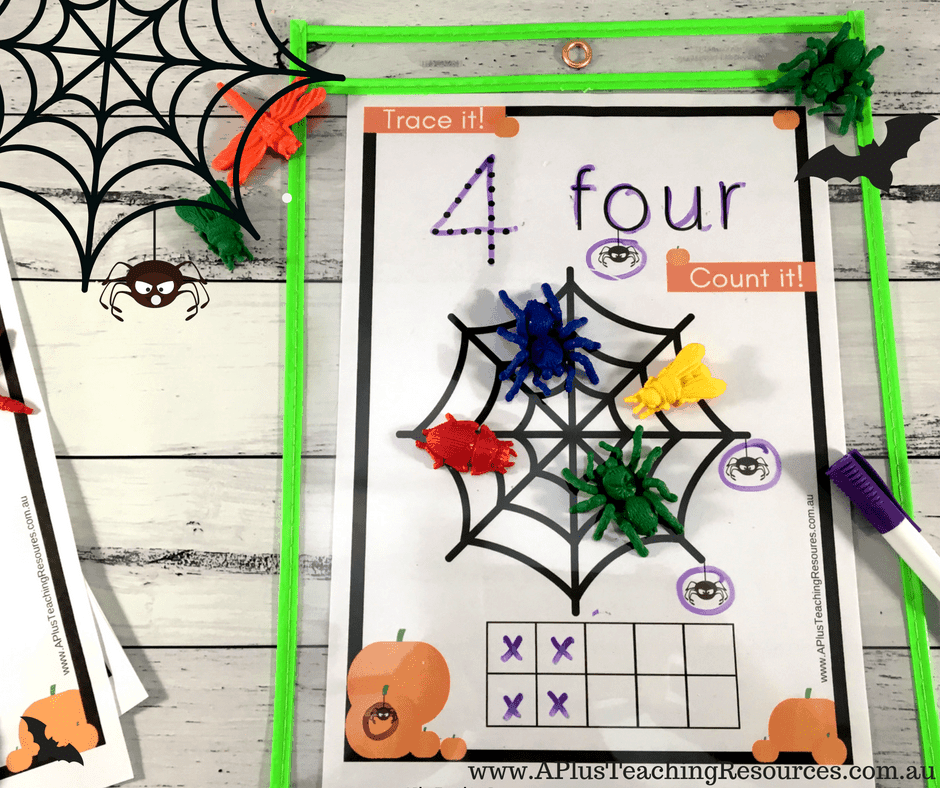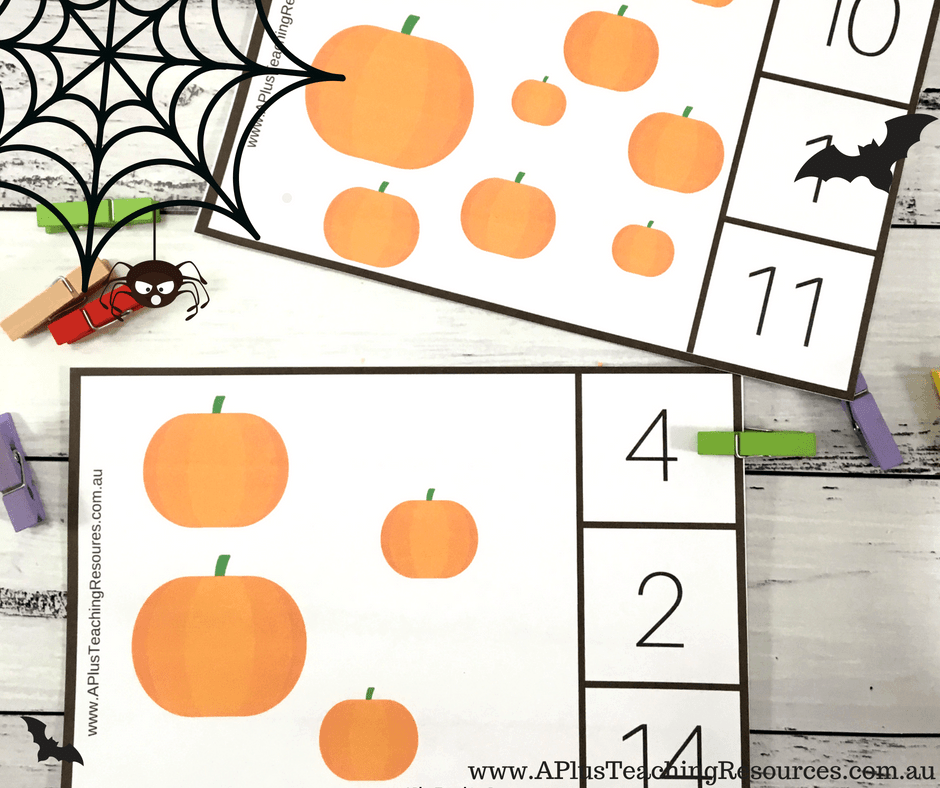 Witches Hats Quantity Cards (Arrays & Random Representation)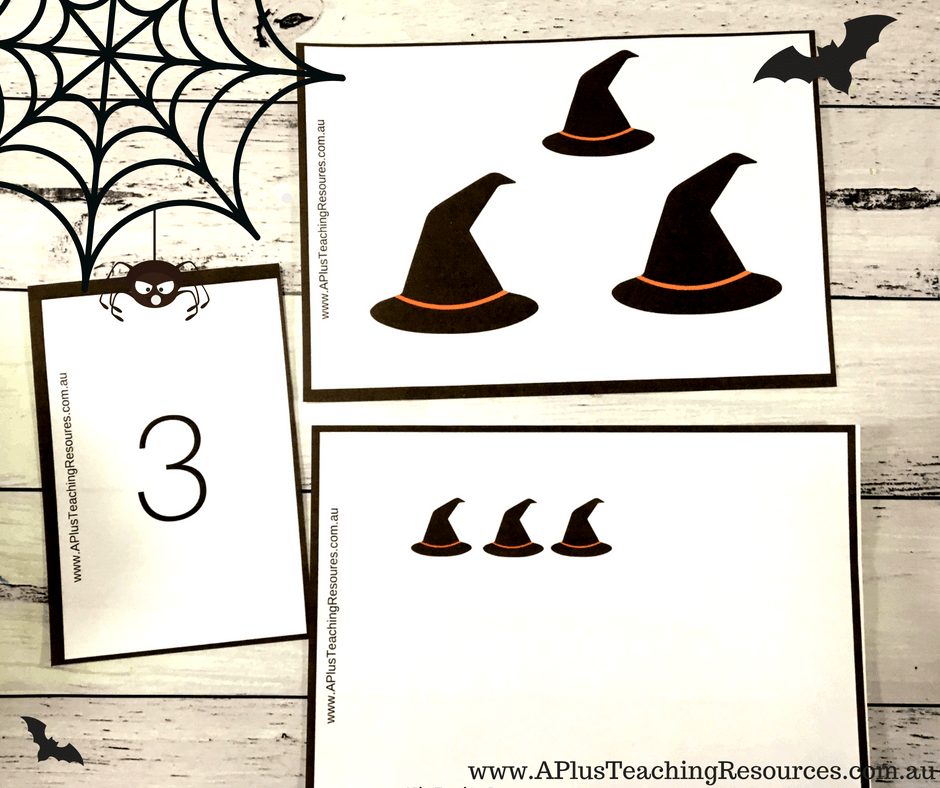 Numeral Cards 0-20 &  11 Problem Solving Cards (one more/less, forwards/backwards, smallest to largest, smaller than…etc)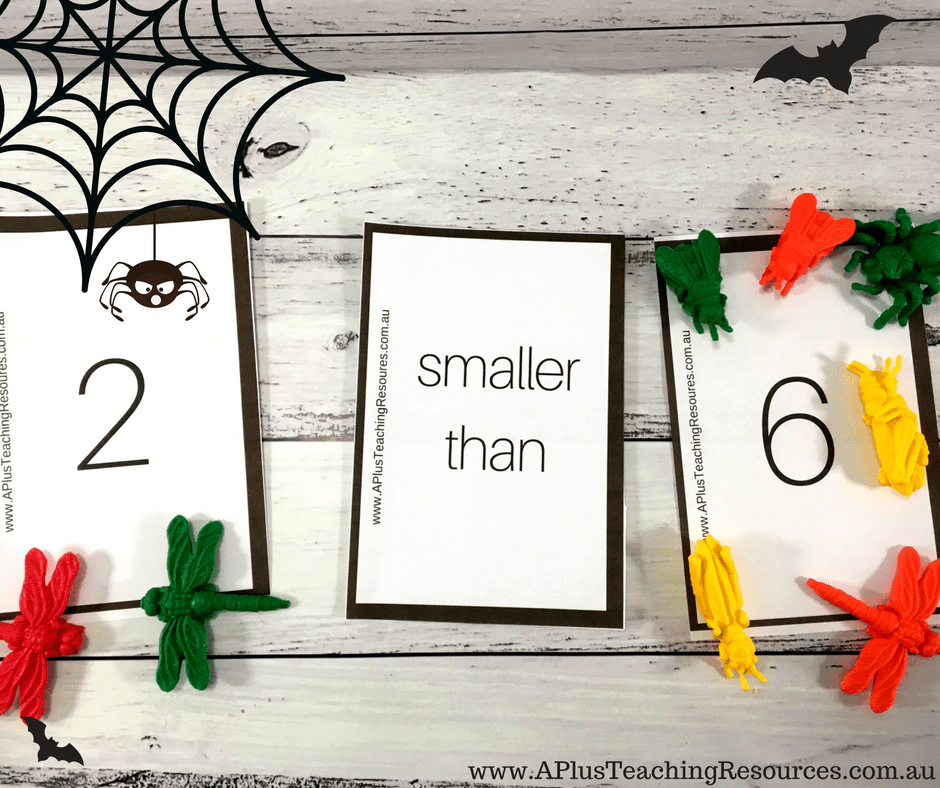 FREE Adorable Pumpkin Tracing Numbers 0-20 Printables
Click the image to get these adorable number recognition activity tracing numbers 0-20 mats for FREE!
More Halloween Fun – Spider Printable Number Games
Halloween Themed Literacy Activities
If you're also wanting some SPOOKtacular activities for your Literacy lessons head on over to my Blogging Buddy Yara on her Blog Sea of Knowledge. She has a mountain of cute Halloween Literacy activities your kids will love!