The Curriculum ORGANISER School Licence WA Subscription Package includes permission for the named school to share this product internally with  staff contracted to the named School ONLY (excluding casual relief teachers), and load the files onto the named school Shared Systems for the duration of the Licence. The cost includes a one off fee of $99 and includes BOTH English & Mathematics Daily Work-Pad ORGANISER.  To cover the cost of the products and an automatic renewal of $49.99 p.a. which allows the school to extend the Licence if required.
The Licence will  be automatically renewed 1 year from date of purchase for $49.99 the renewal cost extends the permissions and includes curriculum updates. Schools can cancel at any time if they no longer require updates or do not wish to use the product past the first year of use. Payment requests will occur automatically unless cancelled by the purchaser. There is no cancellation fee. Once cancelled Licences cannot be extended. No Further discounts apply to this product.
Teacher Curriculum Organiser – Your "Daily Work Pad for Curriculum" – Suitable For WA
Digital Download –  Secured PDF Files –  Class List Editable* No copy, cut, paste, customising or extracting of the information in this document) *Editable on Laptops, Surface Pro & PC. Read only on Tablets
YOU MUST have  ADOBE READER DC (FREE) on your computer to Edit, Save & Print  – Download here to get it for FREE
Curriculum Organiser School Licence WA
This product is designed to help teachers access, organise and implement the National Australian Curriculum into their planning. The Curriculum is set set out in easy to view formats which allow you to see: A Curriculum Overview of the Proficiency Strands, Achievement Standards, Concept Strands, Sub-Strands & Elaborations. There are also class list editable, Student Tracker Checklist to help monitor achievement of the learning Area.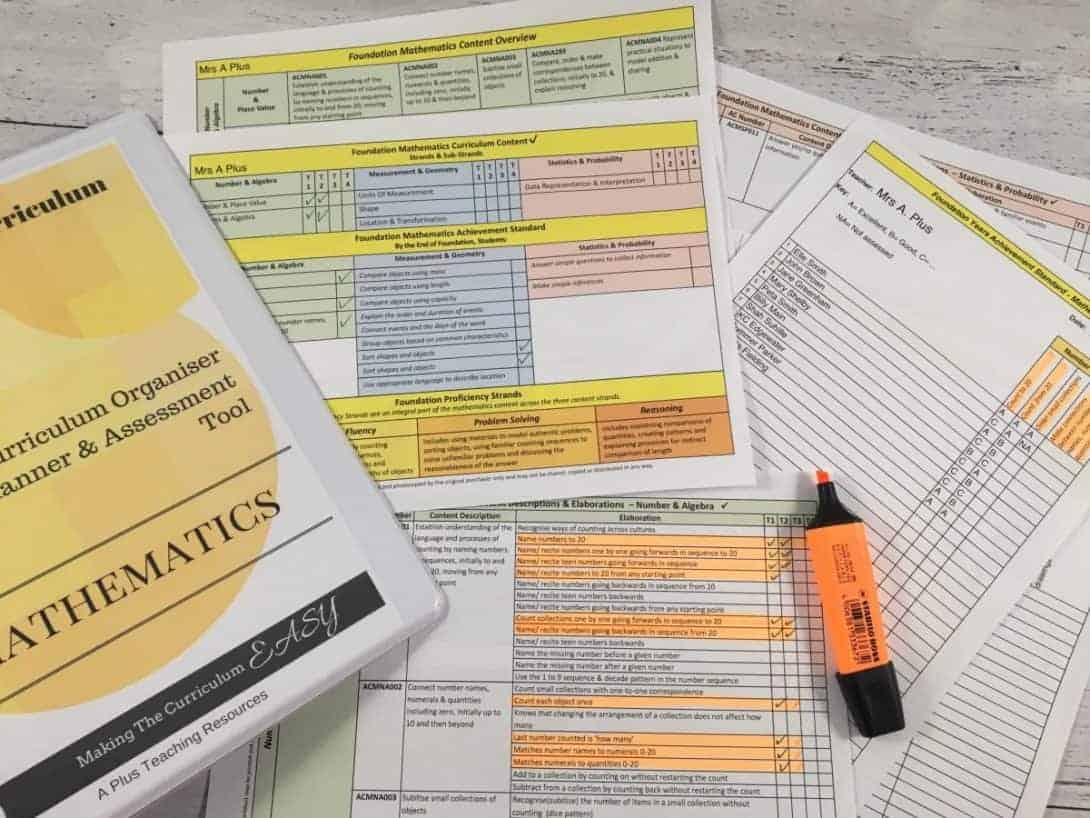 Teacher Curriculum Organisers Include:
Page 1 – Overview of the English learning Area –  Includes one page colour coded overview of the Concept Strand, Sub-strand & Achievement Standard Number & Statement.
Page 2 – Overview of Learning Area Curriculum- Includes on page colour coded overview of the Learning Area Strand & Sub-strand, Achievement Standard Check list broken down into modes of teaching. There is also tick boxes for you to tick off what you have taught (non-editable).
Page 3 – Year Level Description
Page 4 – Colour Coded Overview Pages of Each Strand 
Sub-Strand
Focus Concept
Content Descriptor Number
Content Description
Elaborations & Teaching Focus
Non-Editable Tick box to tick off when you have taught the concept
Page 7+ Editable Student Trackers for every Content Description & Elaboration. Includes form fillable field (editable) which means you can type in:
Your Name, date & class on the cover page
Enter your Class list of students' names onto the trackers & the document will automatically repopulate all the checklists; you only type the names once!
Save, edit, print from your PC, surface Pro and/or laptop
This teaching resource and the intellectual property it contains has been developed by A+ Teaching Resources and is protected under copyright 2016. It may be printed & photocopied by the original purchaser for single classroom use only and may not be put on the internet, re-sold or re-distributed in any other form.Schools must purchase individual copies for individual teachers and MUST NOT share or load onto school shared drives without a Licence."© Australian Curriculum, Assessment and Reporting Authority (ACARA) 2010 to present, unless otherwise indicated. This material was downloaded from the Australian Curriculum website (Website) (accessed [2016]) and was not modified. The material is licensed under CC BY 4.0. Version updates are tracked on the Curriculum version history page of the Australian Curriculum website. ACARA does not endorse any product that uses the Australian Curriculum or make any representations as to the quality of such products. Any product that uses material published on this website should not be taken to be affiliated with ACARA or have the sponsorship or approval of ACARA. It is up to each person to make their own assessment of the product, taking into account matters including, but not limited to, the version number and the degree to which the materials align with the content descriptions (where relevant). Where there is a claim of alignment, it is important to check that the materials align with the content descriptions (endorsed by all education Ministers), not the elaborations (examples provided by ACARA)."