Looking for Digraph Literacy Resources? Your First Grade, Kindergarten & Preschool kids will love learning phonics with our Super CUTE, Chips & Dip Final SH-CH-CK-TH digraph sounds games!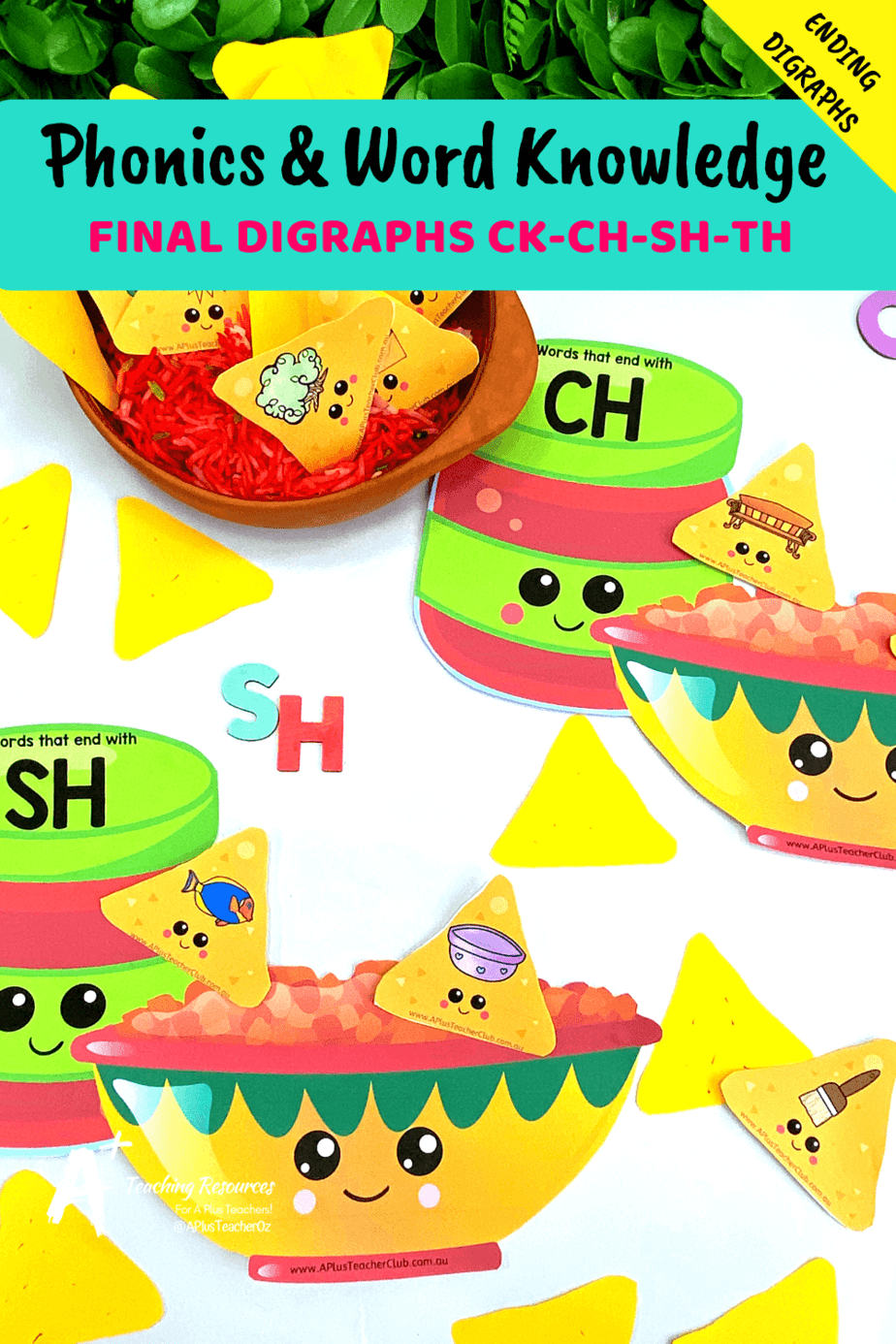 Help students get a grip on phonics with our FUN Digraphs Literacy Resources for Final SH-CH-CK-TH Sounds.
With this end consonant digraph activity your students will learn to say, identify, and write, words ending with the sounds 'CH, SH, WK & TH'.
Phonics learning is so motivating and engaging with this very cute literacy center activity!
We've included 2 activities and 3 levels of differentiation for each initial consonant sound (CH, SH, CK & TH'.)
level 1 – pictures of initial digraphs

level 2 – words of initial digraphs

level 3 – words with missing initial digraphs
Digraphs Literacy Resources
 Instructions 
Use these games as part of you literacy rotations, guided reading sessions and even morning work. With this pack 2 different
games can be played using the pieces.
Game 1 Digraph Sorting – Pick a chip, say the word & sound and dip into the correct salsa dish.

Game 2 Digraph Pairs Memory Game – Place mini dips and the chips face down on the table. Students take it in turns to turn over 2 cards and match the ending sound to the image. The winner is the player with most pairs.
Here's what's in the pack:
1x Secured PDF file (no physical goods, it's print only, so no copy, paste, customizing or changing the file).
1 x A4 colour Salsa Dip themed sorting mat for each final sound -'CH, SH, CK & TH'.

12x colour Chips with images for each end digraph sound (12 chips to 1 page) – 'CH, SH, CK & TH'.

12x colour Chips with words for each ending sound (12 chips to 1 page) – 'CH, SH, CK & TH'.

12x colour Chips with words with missing final digraph for each sound (12 chips to 1 page) – 'CH, SH, CK & TH'.

12 x colour mini salsa dips with final digraph sounds for memory game (12 dips to 1 page) -'CH, SH, CK & TH'.

1 B&W student steet to record the words learnt.

1 colour instruction sheet.
-Ch

– sandwich, beach, church, torch, pouch, watch, peach,match, inch, bench, witch, branch, couch

-Th

– mouth, teeth, wreath, tooth, sloth, bath, earth, cloth, moth, path, fifth, north/south

-Ck

– rock, neck, knock, sack, truck, sock, duck, chick, clock, brick, luck, black

-SH

– brush, bush, wash, lash, eyelash, cash, fish, squish, squash, rubbish, trash, crash, dish, flash, rash
This pack can also be found with all our resources on our VIP members website for just AU$37! Click the image to find out more!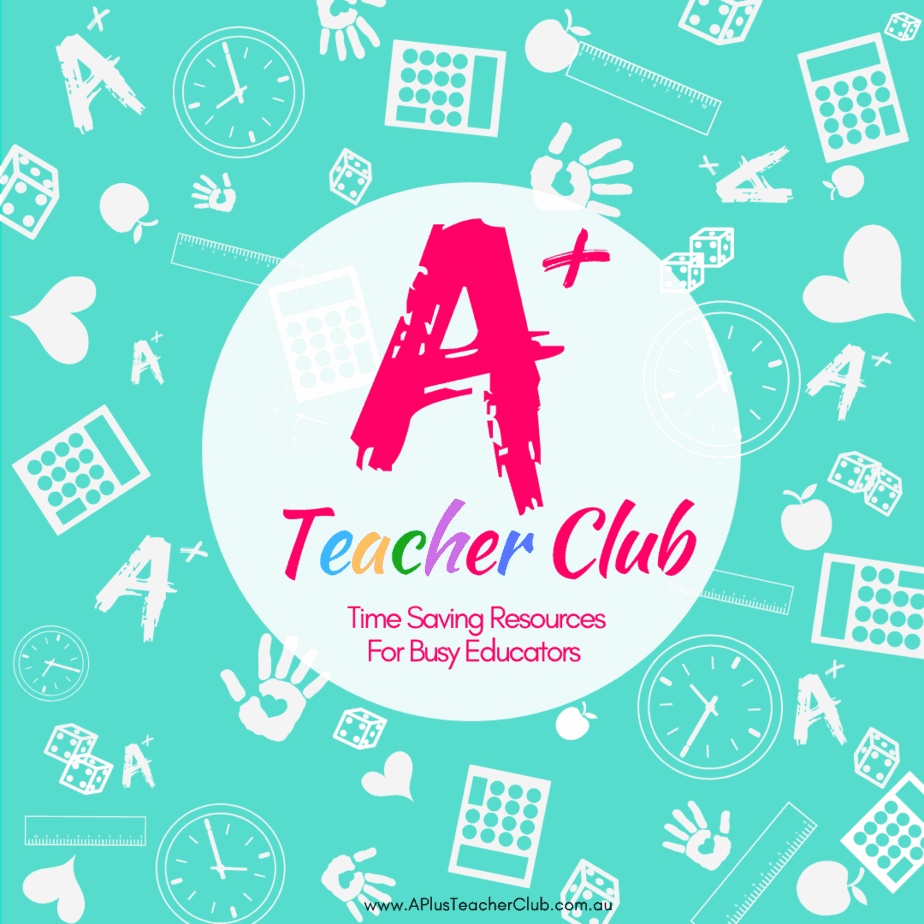 Free Printables For Teachers
PSST! If you want to Save time and $$$ on Teaching Resources Join Our VIP Club! Get Instant Access To ALL our PAID & FREE Resources Plus 20+ New Activities Every Week! Click The Image Below To Find Out More…