Our Free Skip Counting Think Board is a MUST Have math printable. Perfect for hands-on activities, assessment & building understandings in any math concepts!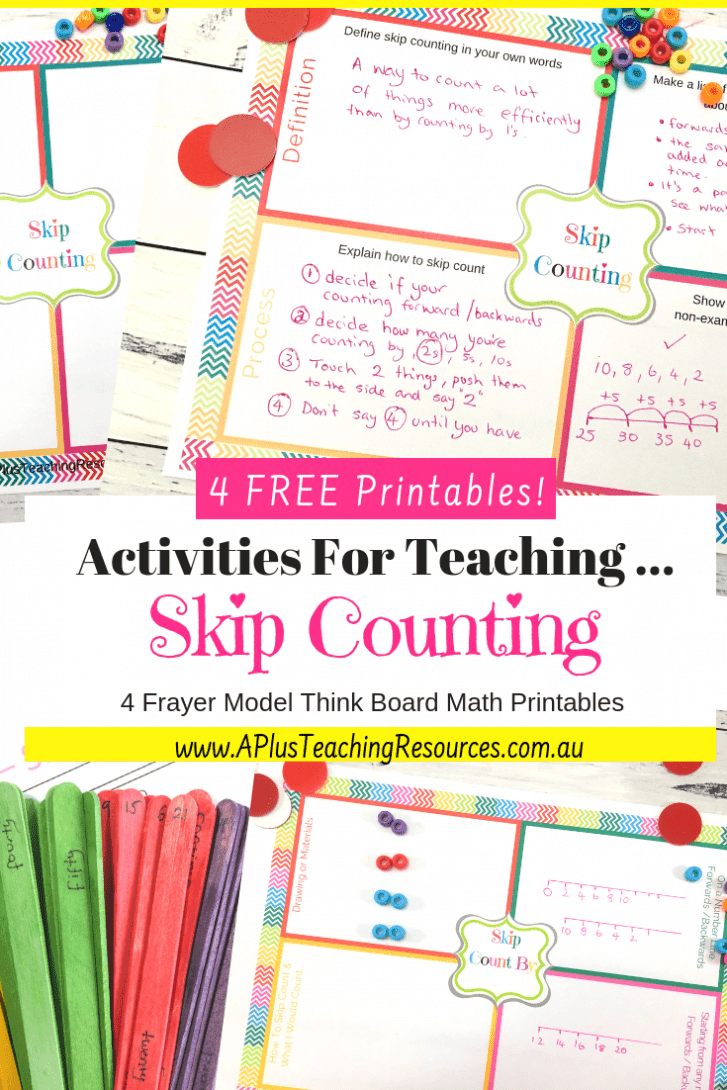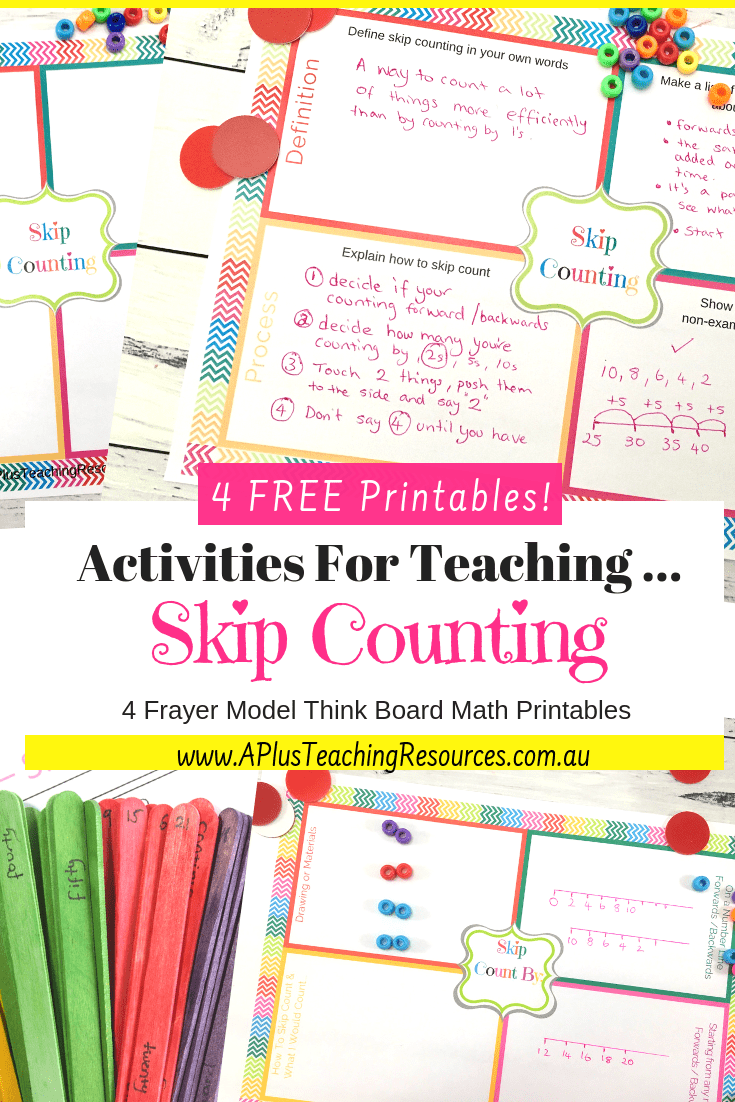 We created this think board template to help us with teaching skip counting. We wanted to see if our kids could actually skip count or if they were just parroting a number chant.
Have you ever asked a child what skip counting is? Could they tell you..? They would probably respond with a 2,4,6,8… chant! Which is great except it is just that… a chant!
Once we realised that kids are unsure about what skip counting is really about we knew we needed a cracking activity to fix it!
Using our research on maths think board templates and the fact that we love using thinkboards, we them we came up with 4 just for skip counting!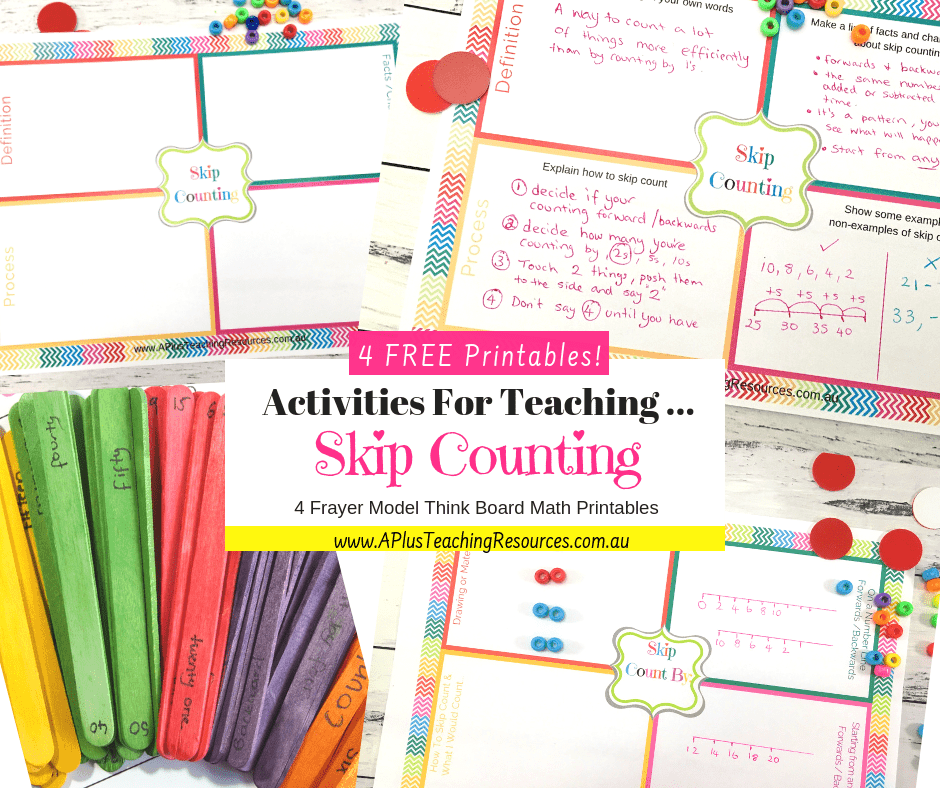 *This post contains affiliate links. APTR may receive a small commission for referring your purchase, at no extra cost to you. Thanks for supporting this website by using our link.
Free Skip Counting Think Board Templates
Here our the 4 templates  for teaching skip counting. We used a combination of the Frayer Model & the Think Board to create them, including:
Pre-filled think board including prompts for;  Definition – in students own words, Process – A space for kids to write the steps of how to skip count, a great one for partners to test out, Facts/Characteristics – a space to write as much as they can about skip counting, Examples and Non- Examples – show examples of skip counting and what's not an example of skip counting
Board 2 has the same headings Definition, Process, Examples-Non-Examples – Facts/ Characteristics –  but without the student prompts in each box
The third free skip counting template includes spaces for kids to show skip counting on a number line (forwards, backwards from any starting point), with materials, and the process of how to skip count
The last free thinkboard template is a total blank so you can create your own!
Hope you love using the think board as much as we do, leave us a comment if you do!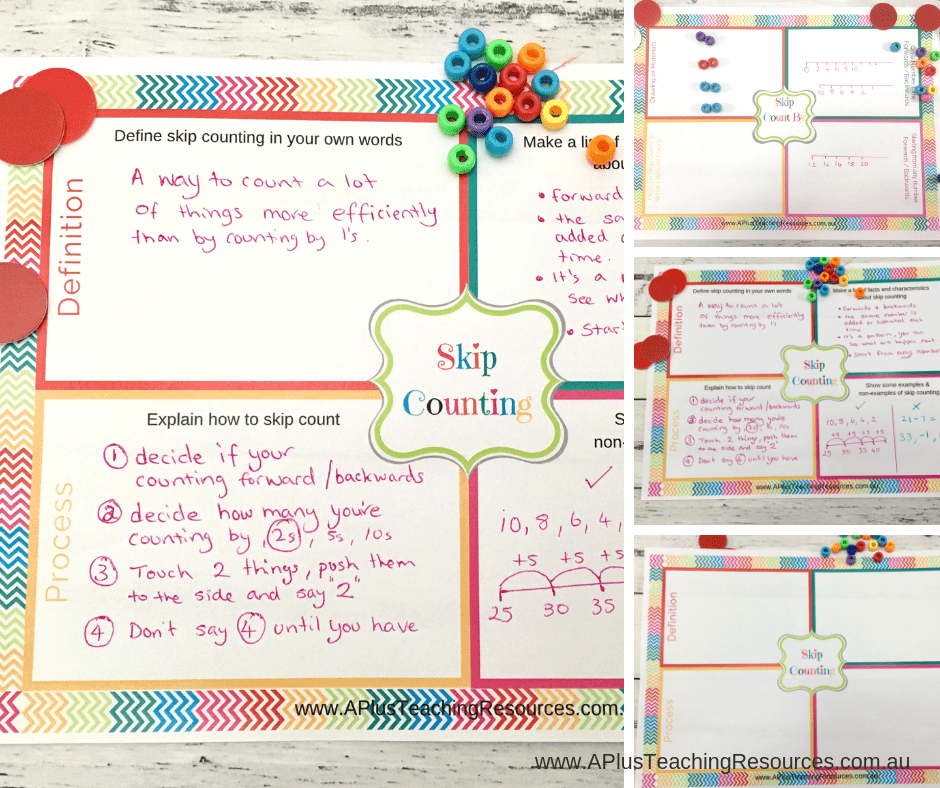 Click the image to also get these FREE Skip Counting Classroom Posters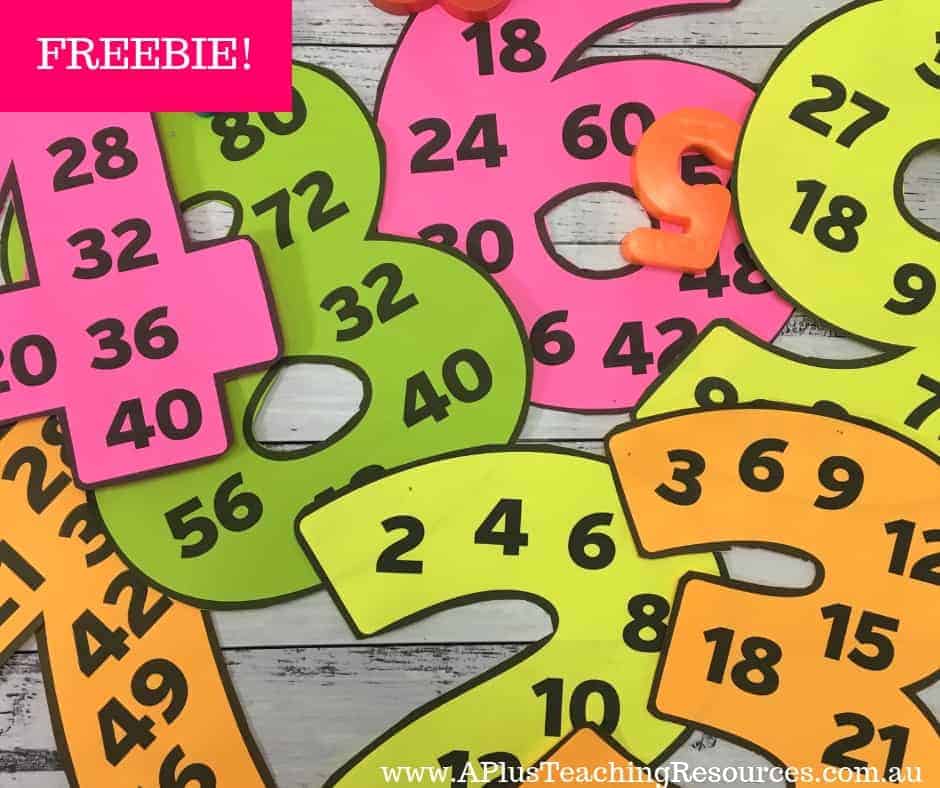 Related Posts:
Times Table Printable Number Games
Teaching Multiplication Strategies
PSST! If you want to Save time and $$$ on Teaching Resources Join Our VIP Club! Get Instant Access To ALL our PAID & FREE Resources Plus 20+ New Activities Every Week! Click The Image Below To Find Out More…