Measuring Length & Mass Task Cards  make great math center activities and are perfect for hands on learning! Your Kindergarten and First Graders will really love exploring, comparing  and ordering length, weight & Mass with Task Cards!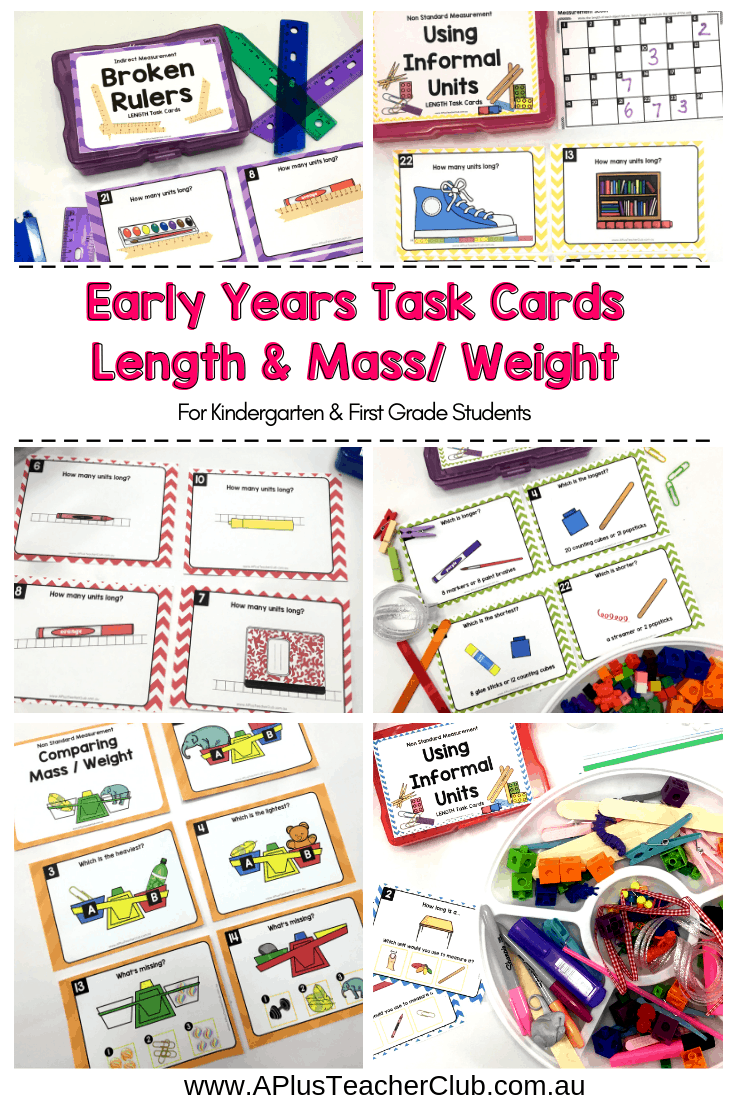 Before kids are introduced Standard Measurement using rulers and measuring tapes they need to understand what measuring is all about. To build deep understanding of the measurement process and the skills needed to measure accurately kids need to practice measuring using informal non standard units like popsticks, paper clips and blocks.
So what is nonstandard measurement?
Non standard measurement is using an informal unit to measure objects. It's used by students in Foundation Stage, Kindergarten, Nursery, Reception and Year 1. The purpose of non-standard measurement is to focus the child on key measuring skills rather than reading tricky scaled instruments. Non Standard measurement helps kids learn to:
select the right tool to measure the object being measured
select the same unit and not different units when measuring an object
measure without gaps or overlaps
start and end the measuring in the right spots
measure it straight
be precise
Related Post : Measurement Moderations Task For Early Years
Related Post: Learning About Capacity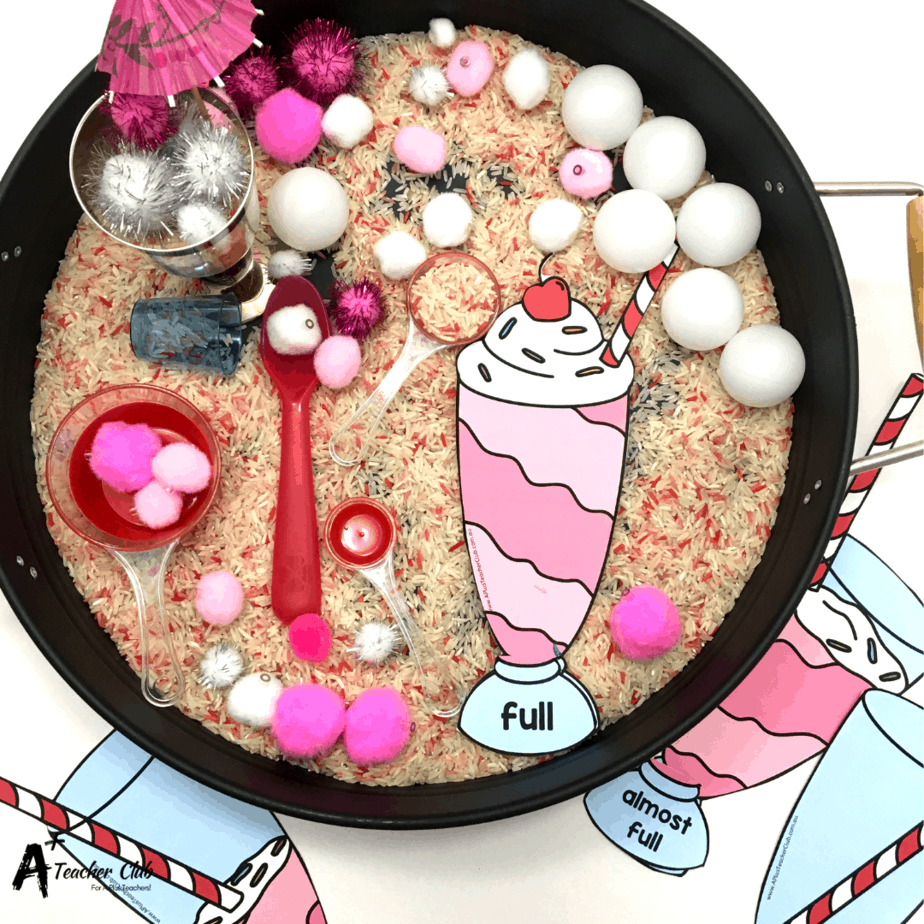 Each Task Card Set is sold SEPARATELY & contains:
24 activities
a student recording grid
SCOOT instructions
They can be used as a math center or as a whole class game of Scoot. They fit perfectly in the Novotel Photo Case Storage Box
Task Cards 1 – Length – Informal Units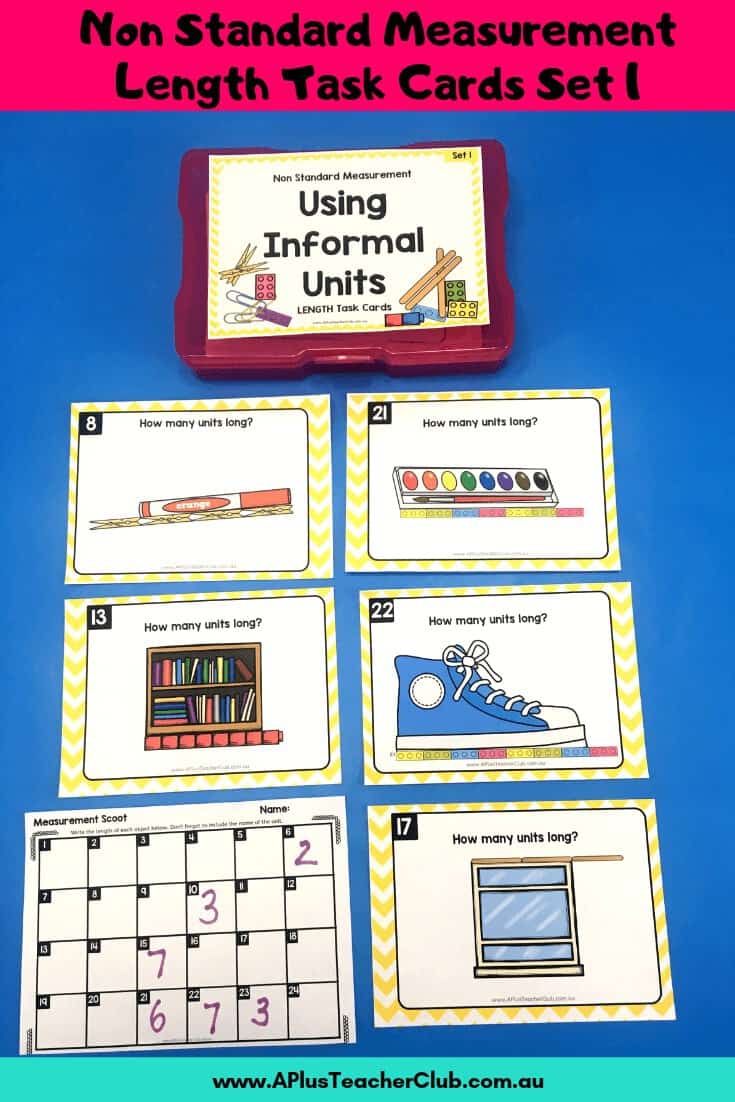 Task Cards 2 -Length – Select The Right Unit For The Job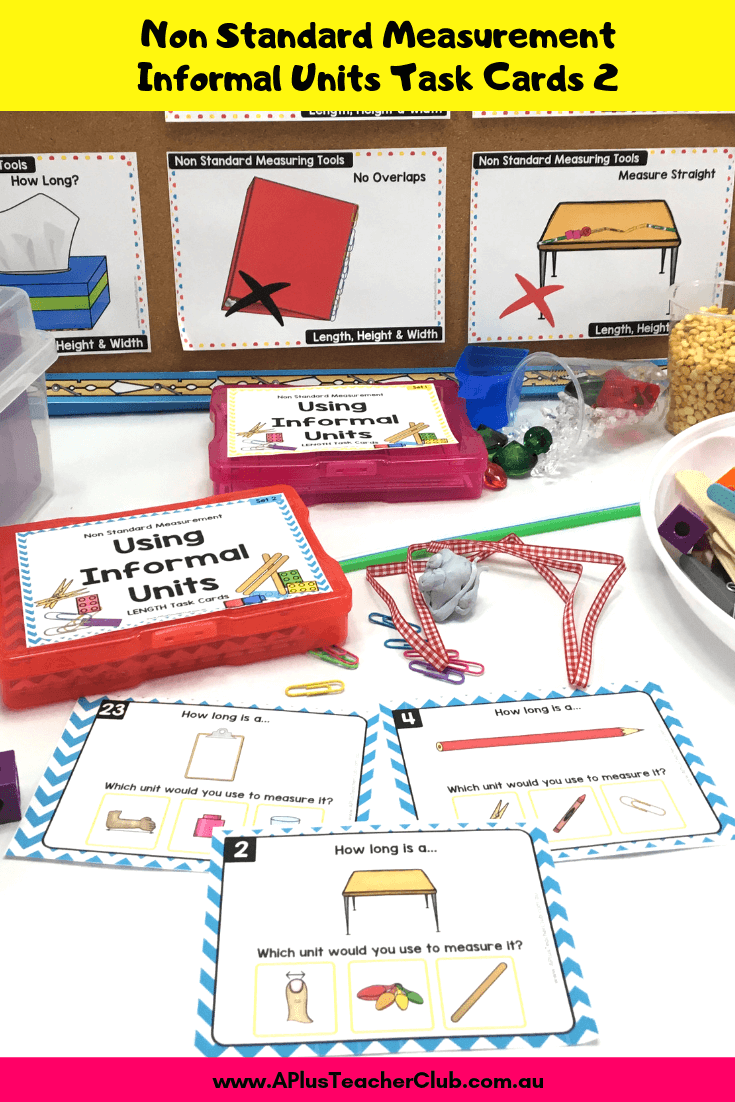 Task Cards 3 – Length – Start & End Point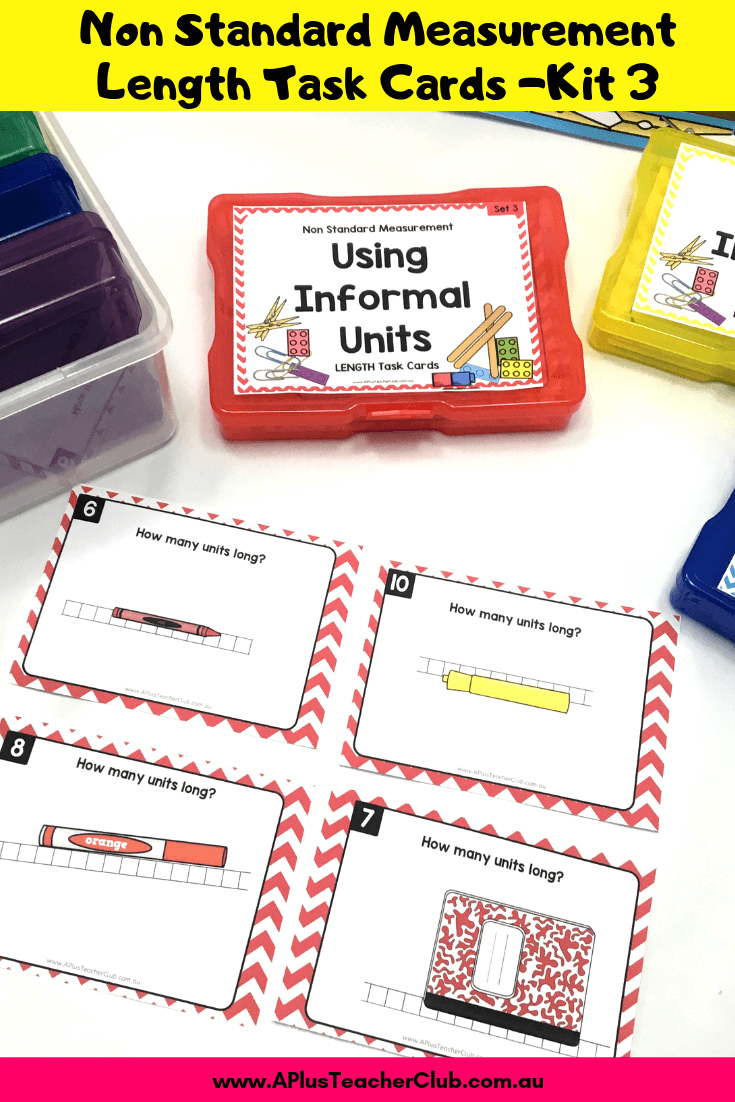 Task Cards 4 – Comparing & Measuring 2 items to find which is Longer/Shorter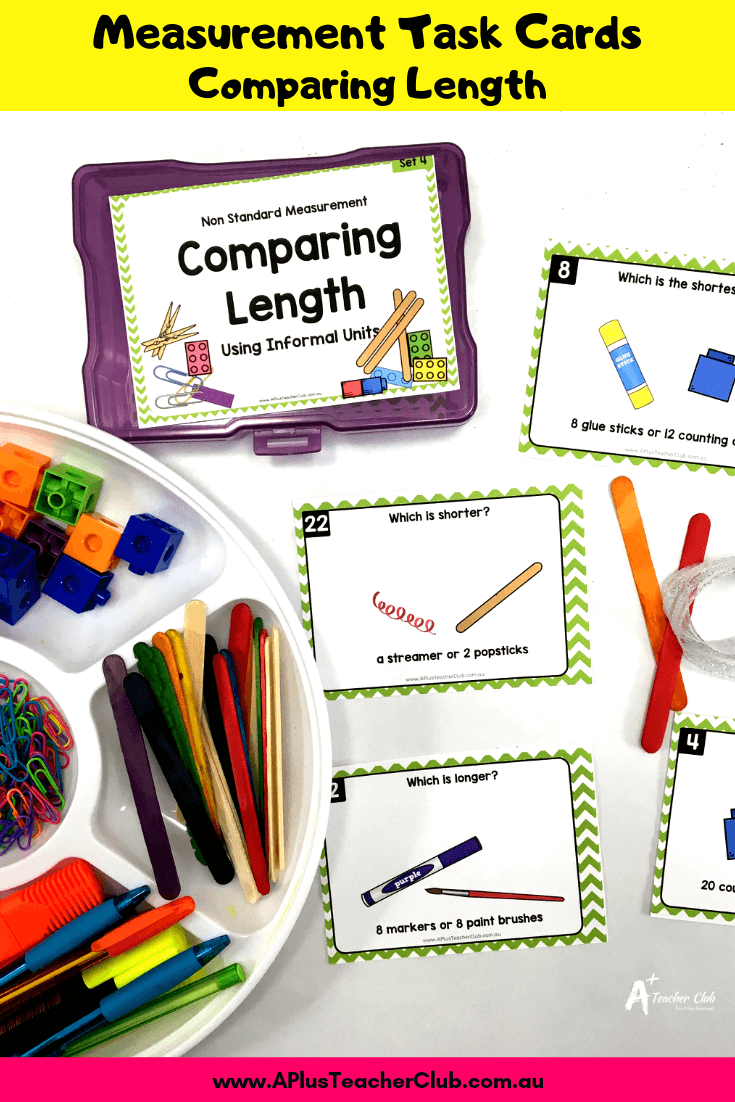 Task Cards 5 – Comparing Mass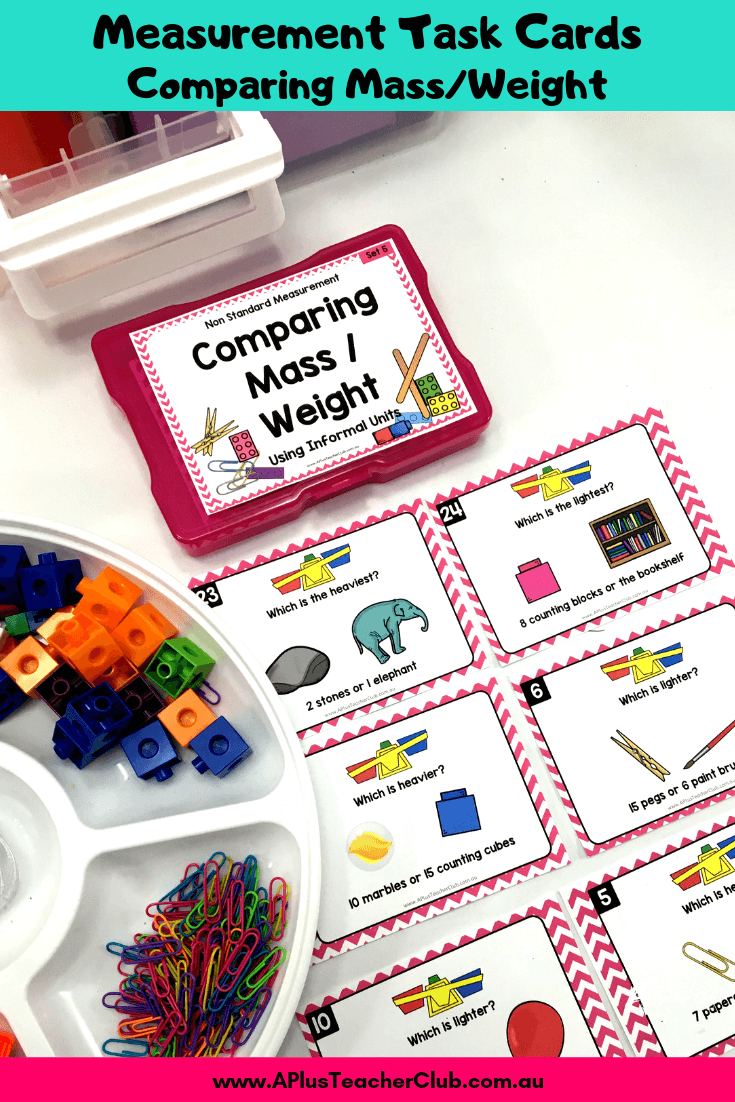 Task Cards 6 – Length – How many units Long Using A Broken Ruler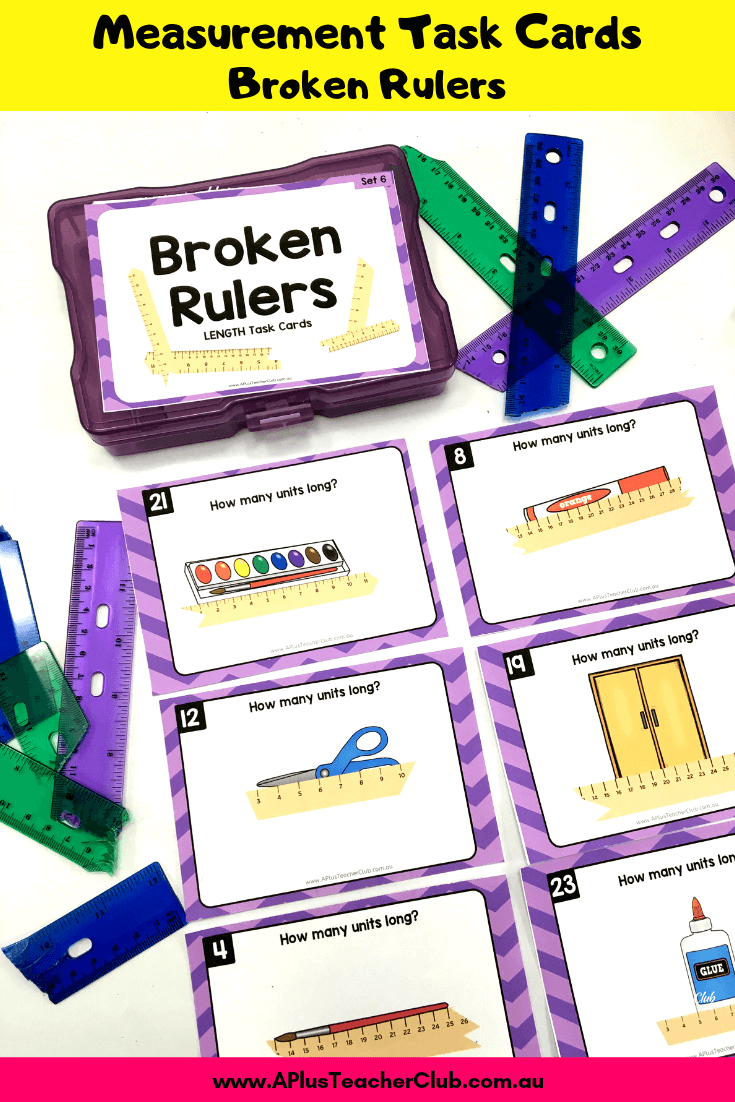 Task Cards 7 – Mass – Heavier & Lighter, What's Missing – Using a Balance Scale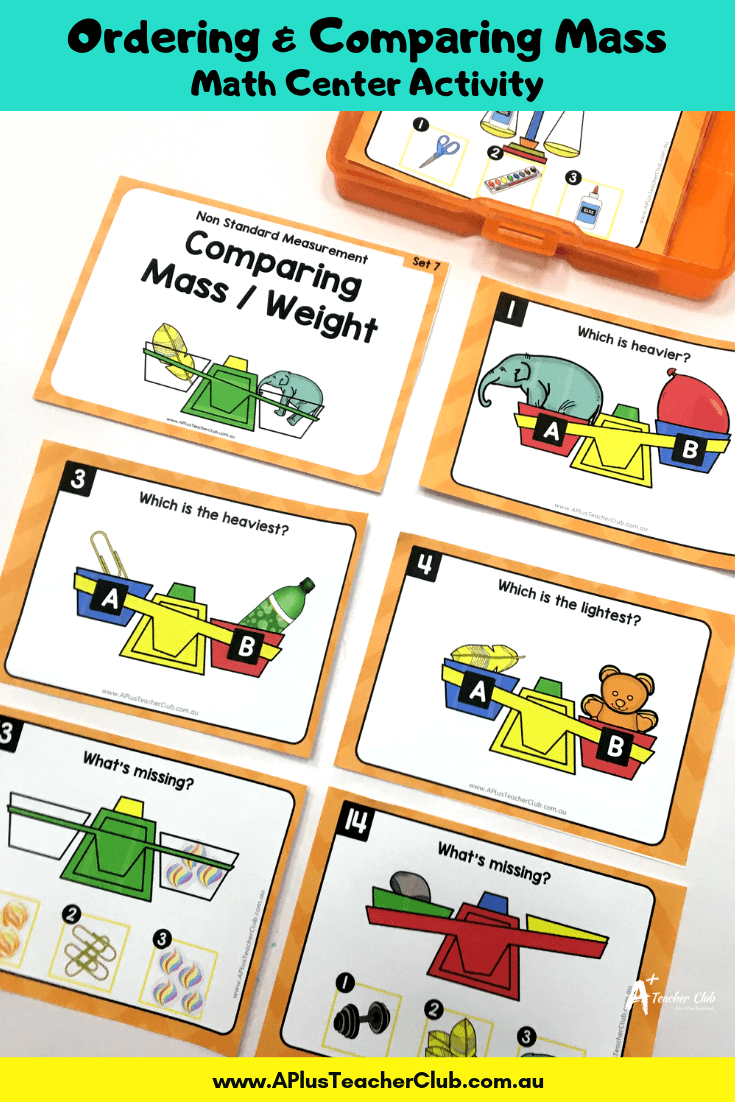 Follow Us ON:
These Products Are Also Available In Our $3.08 pm VIP Club… Click Image To Check it Out and SAVE$$$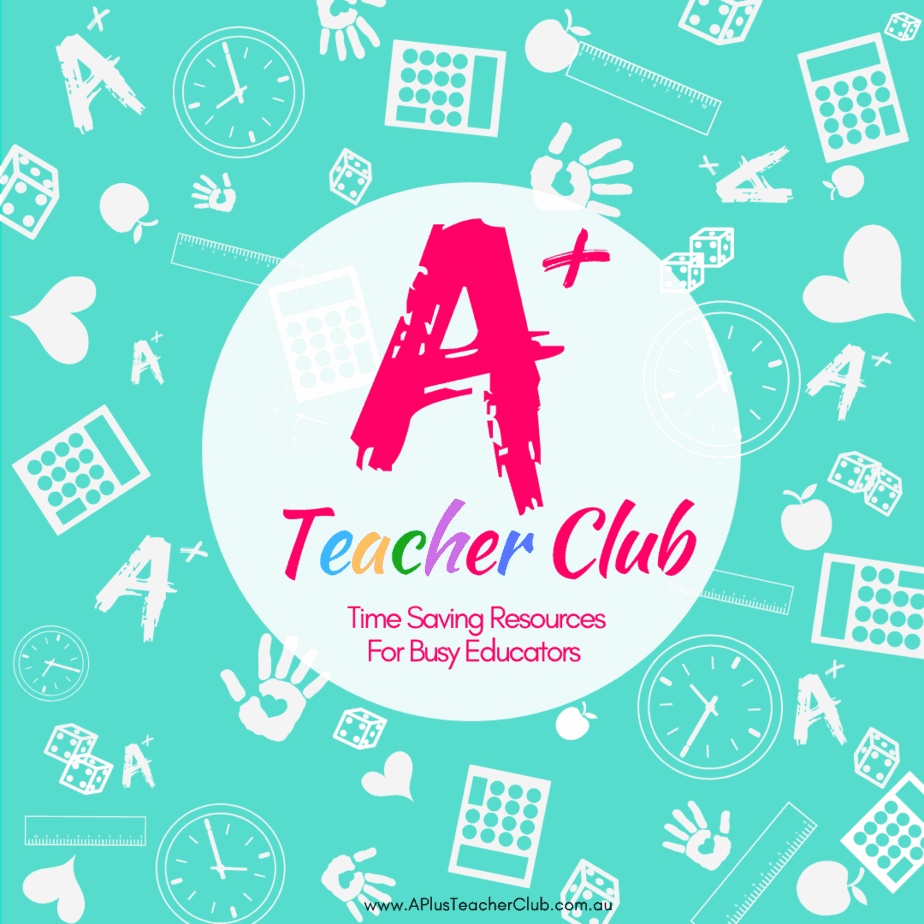 Help Kids Feel Smarter At Maths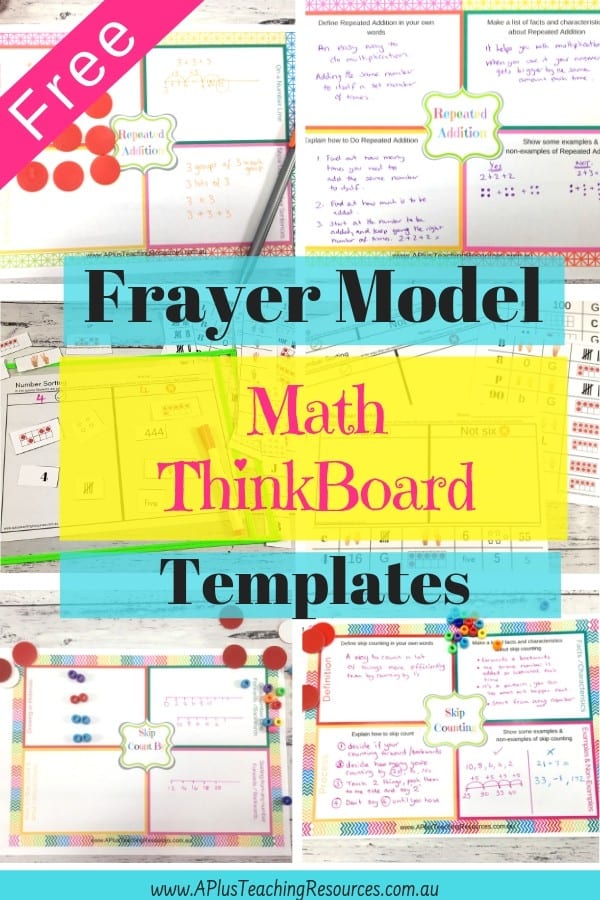 Teaching Non Standard Measurement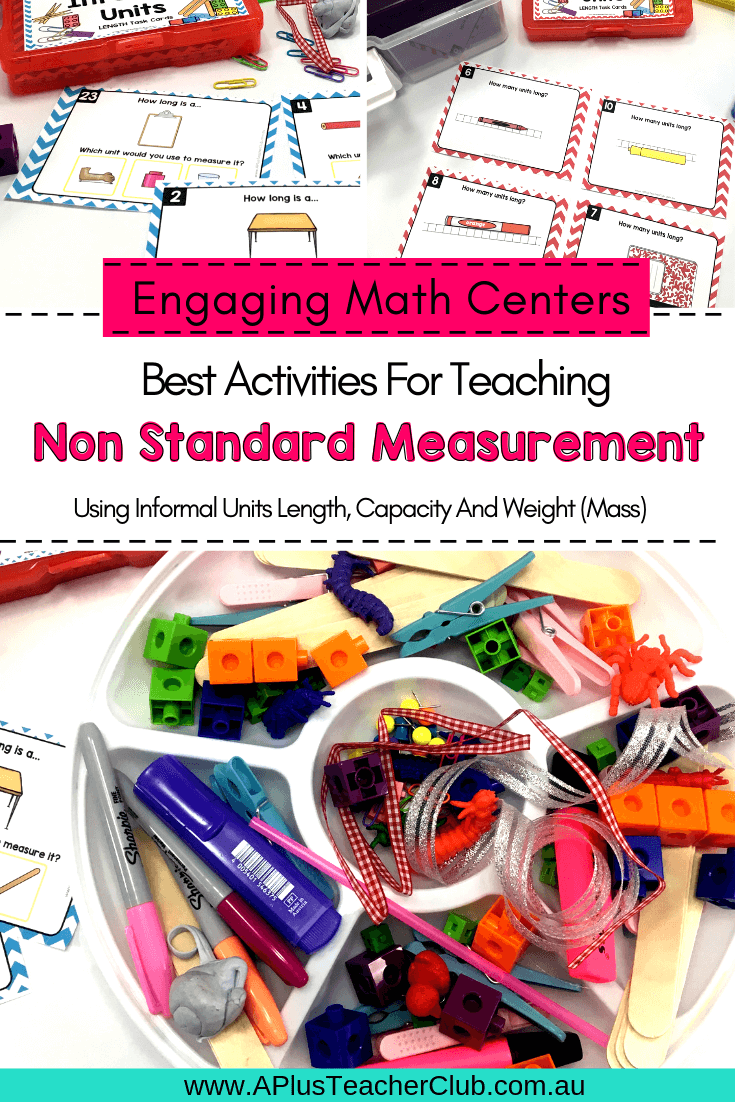 PSST! If you want to Save time and $$$ on Teaching Resources Join Our VIP Club! Get Instant Access To ALL our PAID & FREE Resources Plus 20+ New Activities Every Week! Click The Image Below To Find Out More…