With this Newman's Prompts for Problem Solving Template, you will be able to analyse and identify just which part of the problem-solving process your students struggle with.
A hierarchy of 5 problem-solving steps was identified by Australian Education Researcher Dr. Anne Newman that needs to be followed if students are to be successful at solving word problems. Use this as a checklist to identify which are of the problem-solving process your student struggles with. Use the 5 prompts to encourage your students to step through the whole problem-solving process and not miss any of the steps again.
The 5 Problem Solving Steps include:
Level 1 Reading (or Decoding)
Level 2 Comprehension
Level 3 Transformation
Level 4 Process Skills
Level 5 Encoding
Here's what's included:
1x secured PDF A4 black and white template
This single Page PDF will help you identify & record what each student does in each stage of the problem-solving process so you will be able to identify areas of weakness.
Read more about How to use Newman's Problem Solving Questions in these Related Blog Posts:
Using Newman's Prompts To Skyrocket Problem Solving Skills in Math!
5 Steps To Successful Problem Solving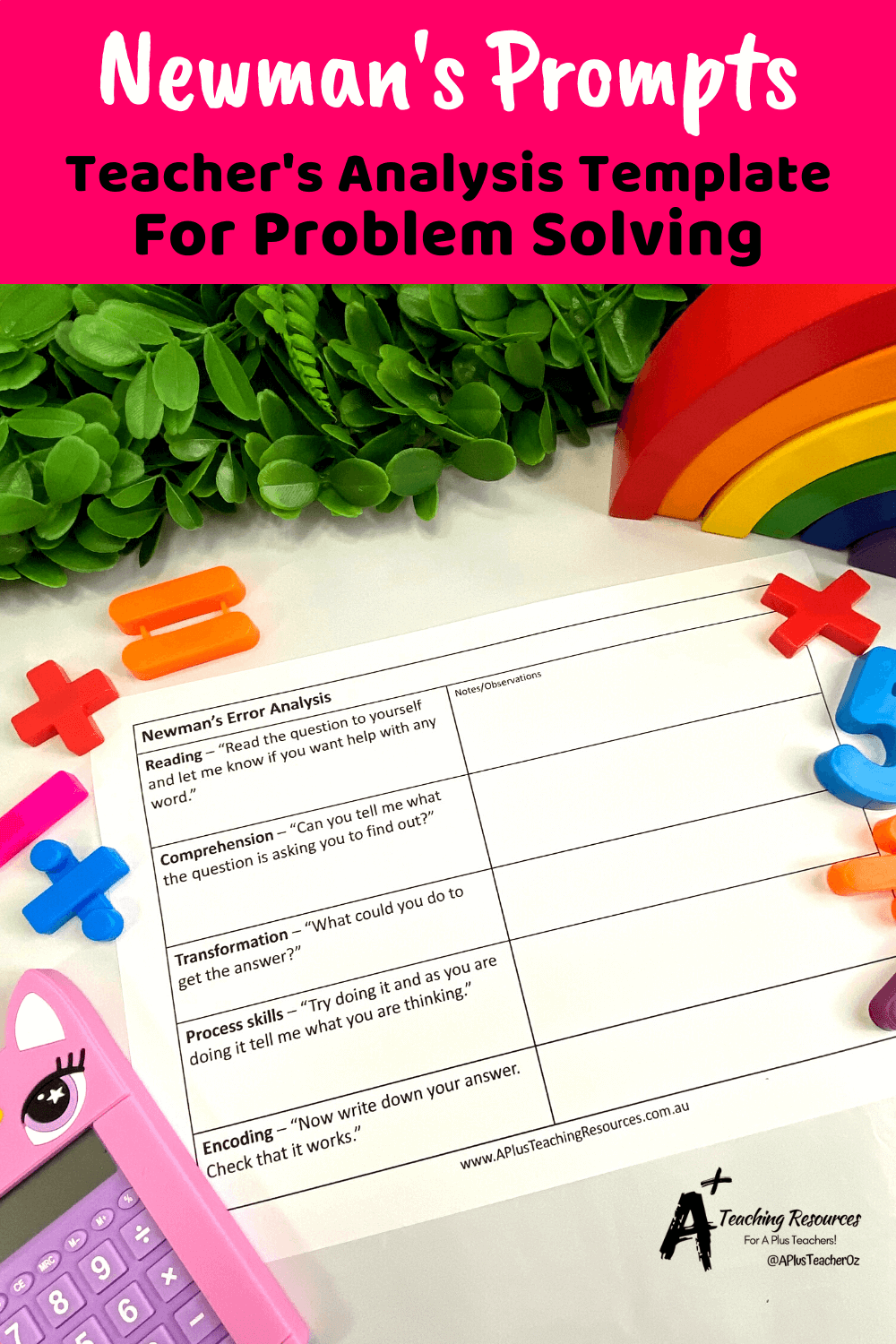 PSST! If you want to Save time and $$$ on Teaching Resources Join Our VIP Club! Get Instant Access To ALL our PAID & FREE Resources Plus 20+ New Activities Every Week! Click The Image Below To Find Out More…