This thinkboard template is an awesome teaching tool that can be used in so many ways. Using it will give students the opportunity to construct and OWN their understandings, in just about ANY concept. Try a free download for yourself!
We love think boards so much we wanted to share this think board printable with you to use in your classroom. To save you time, we have put together ONE version of a maths think board and attached it as a FREE download for you! Just one condition… please share it with your Teacher friends!
The Think board template  is a great teaching tool that will help your students build deeper levels of  understanding in a wide range of  maths concepts. Think boards will help your students to build understanding about  classifying, organising, grouping and sorting ideas and communicate their understanding more effectively.
They are the perfect tool to help students of any ability level. Use them on any activity and just differentiate by using any number of digits or whole, fraction or decimal numbers.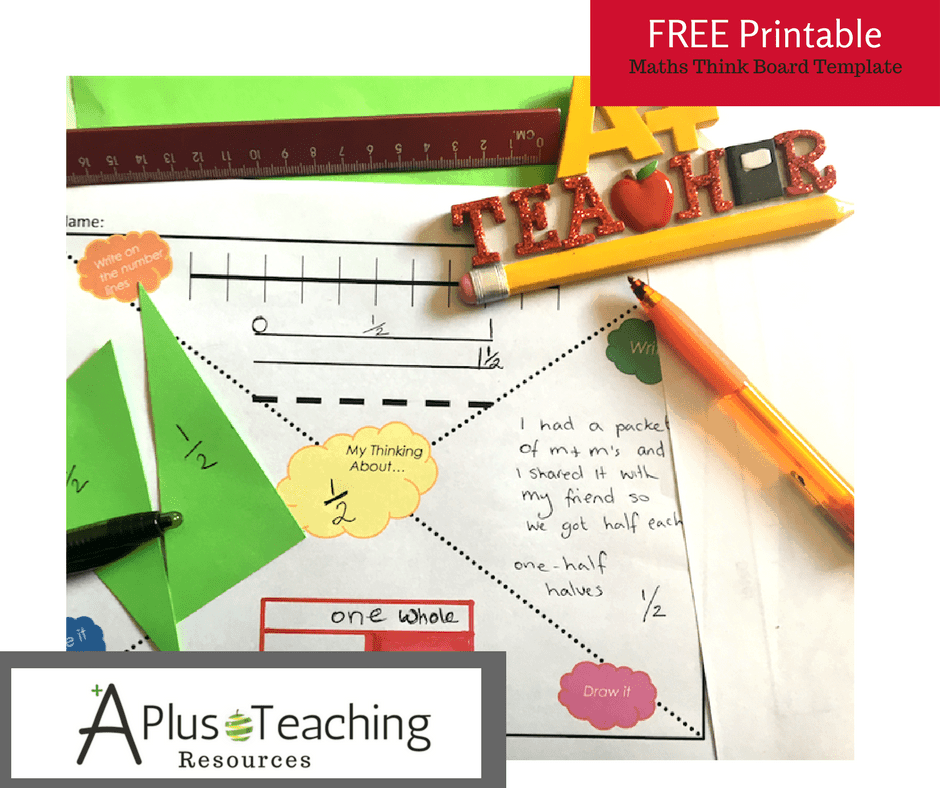 How To Use Thinkboards in the Classroom
Print onto A4 paper or blown up to A3.
Use in small groups of 2-4 with each child taking a section
or for independent work
As a post or pre assessment activity
The think board download can be completed in any order
It can be reused if  laminated or put inside a reusable pocket.
Each template can easily be differentiated by using larger or smaller numbers.
Related Post: How To Make Kids Feel Smarter With Thinkboards
We made a black and white low ink version,  so you can use it in students books as a pre/post assessment activity and also a colour version that you can laminate & reuse for warm-ups. We've even put together an instruction sheet with examples of what to do in each section and we even included some of our favourite Pinterest ideas as well!
Related Posts: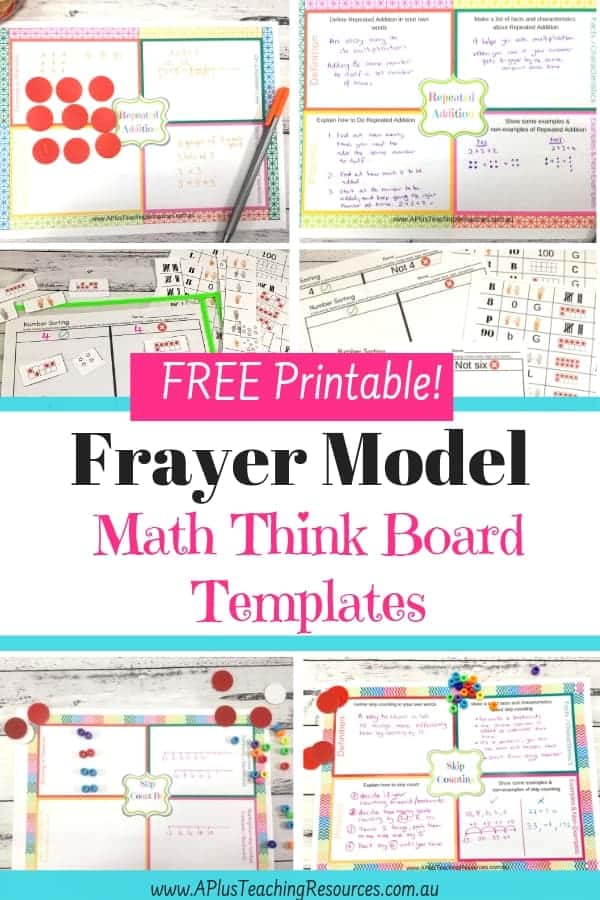 PSST! If you want to Save time and $$$ on Teaching Resources Join Our VIP Club! Get instant access
To ALL our PAID & FREE Resources Plus 20+ New Activities Every Week! Click The Image Below To Find Out More…