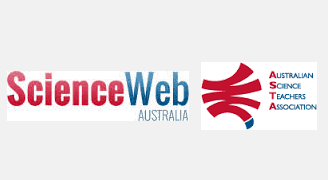 We kick off on Day 1 with: Science Lesson For Foundation -Y2 Changing Lands & Skies – Science Unit – Australian Science Teachers Association (ASTA)
Here is an awesome website just for Australian Teachers! It is a partnership between from the ASTA & Education Services Australia. They have created a WHOLE website with 15  Science based units all linked to the Australian Curriculum. So you know that what you are doing is exactly aligned to the AC requirements in your year level! The website is for Foundation to Year 10.
These units have been written by experienced teachers using resources that are available online. Each unit consists of an overview, five lesson plans, and additional links and resources.
I have selected a Foundation -Year 2 unit to kick off the week of Science Ideas. In this unit, students learn observation skills. They use their senses to learn to observe details of landscapes. It includes looking at the weather & sky and links beautifully with the students DAILY LIVES…All resources are suggested/provided and linked to the AC…Find the Science Lesson you need in a click… READ More on the Australian Science Teachers Association Website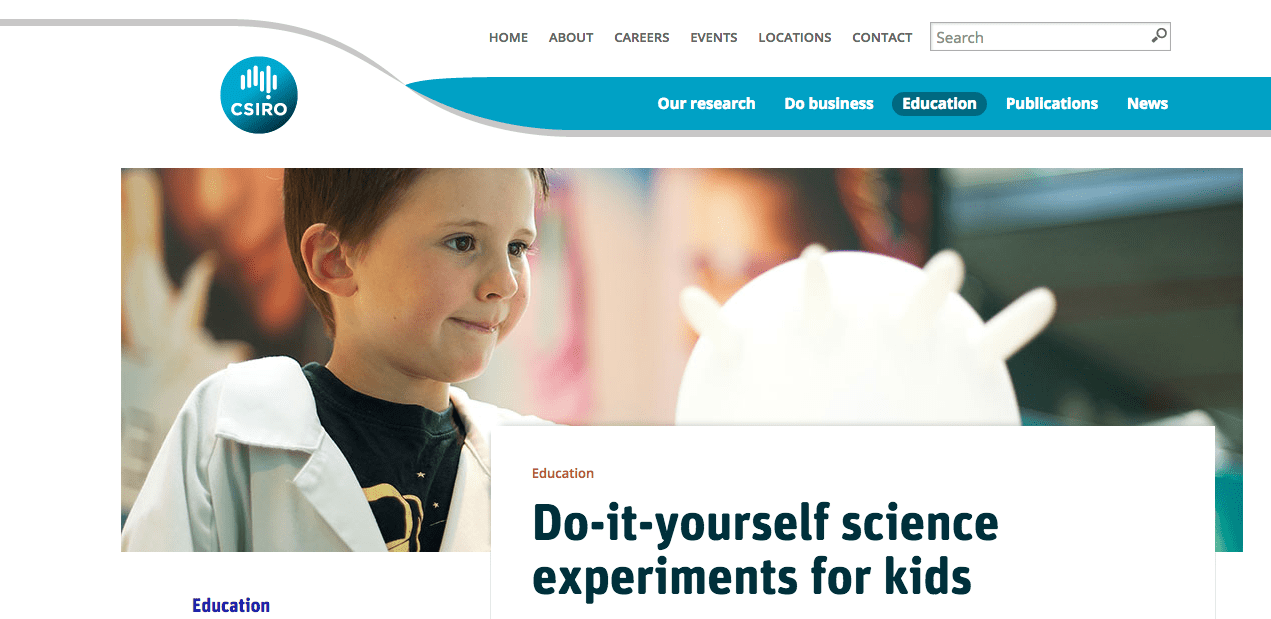 For Day 2 of our week of science ideas we have gone to the CSIRO website & The DIY-Science Pages where there are lots of hand-on ideas for you. Now this experiment is not going to 'bang, pop or explode'  but it is on the Australian Curriculum, so if you're struggling with what to do about SALINITY then this is the idea for YOU!
A great activity to see what happens when environments are changed – Perfect for year 1 – things live in different places where their needs are met (ACSSU211)
This activity comes under the Biological sciences and involves students growing & tending for plants. They investigate what happens to them when they are watered with salt water and how this affects the  growth rate of the leaves should decrease. Salinity is a huge environmental problem in Australia. Dryland salinity, which is rising salt that damages soil, plants and buildings, is hard to comprehend and harder still to stop. Approximately 5.7 million hectares are at risk of, or affected by, dryland salinity. In 50 years, it is estimated this area may increase to more than 17 million hectares…Find more experiments for F-Y6 Science on the the CSIRO DIY-Science Page…
For Day 3 we have found another great Australian Curriculum linked science lesson from one of our favourite websites…SCIENCE WEB Australia -by the Australian Science Teachers Association… And a great idea for Year 5 & 6 students – Solids, Liquids & Gases
It is part of the Chemical Sciences sub-strand & is linked to the Australian Curriculum Science Outcomes: –ACSSU077 – Solids, liquids & gases have different observable properties & behave in different ways ; Science as a Human Endeavour – ACSHE081 – Nature & development of Science- Science involves testing predictions by gathering data & using evidence to develop explanations of events & phenomena.
The unit is comprehensive & divided into 5 lessons, with  links to worksheets, resources & video clips provided!
Unit 1 – States of Matter – Where students classify objects as a solid, liquid or gas they see in everyday situations & objects… Read More
Unit 2 – Changing States – Here students investigate the changing states of matter including  adding or removing heat… Read More
Unit 3 – Properties of Gases – In this unit students observe the properties and behaviours of gases… Read More
Unit 4 – Compressed Gas – Students see how a gas is used in our everyday lives and the safety considerations needed when using a gas…Read More
Unit 5 – Solid, Liquid or Gas? – Students recognise that not all substances can be easily classified based on their observable properties… Read More
Thanks Australian Science Teachers Association & ScienceWeb Australia, Great Resources!
[/av_textblock]
Day 4 of Science Week Ideas… 15th-23rd August Catch up TV has Backyard Science  an abundance of Science Activities.
Don't worry about setting a timer record reminder you can view hundreds of science activities using catch-up! So simple!
Watch the latest and all other episodes of Backyard Science online. Fun Fun Fun! No Bunsen burners or laboratories here, this is science for everybody, anywhere, in the garden, in the kitchen or in the shed, this is science BY kids FOR kids!
Here's Day #5 of our 7Days of Science Ideas for SCIENCE WEEK Again we visit the CSIRO.au site to make Bath Bombs…
Ever wondered what makes bath bombs fizz? Follow this recipe to make your own DIY bath bombs at home (or at school) and find out the chemistry behind how they work?  Use this idea to link to the Australian Curriculum Chemical Sciences Sub Strand of the Science Understanding Strand.
Day 6 of ideas for Science WEEK – 15-23 August
How to make Cornflour Slime
Did you know cornflour slime is a very special fluid? Follow this simple recipe to make slime without borax and find out why this fluid can behave like a solid. A great kids science activity! Read more on Csiro.au…
Lucky Last in our 7 Days of Science ideas for Science Week 2015
This time we have gone to Scholastic.com
You know the power of hands-on science when you see it—whether it's a static balloon that stands your students' hair on end or an erupting volcano that spews baking soda all over the classroom. The concrete nature of experiments allows your students to observe science at work. Elizabeth Carney and Patty Janes, the editors of two Scholastic student science magazines, SuperScience and Science World, to learn about the most popular hands-on experiments that have graced the pages of their publications. Want to try them for yourself? All you need are everyday science or household items and a class full of inquisitive minds.