Mums everywhere will treasure this simple to make fingerprint flower cup with saucer gift on Mother's Day this year. This gorgeous gift is really simple and easy to make which is perfect Mother's Day craft in for the classroom!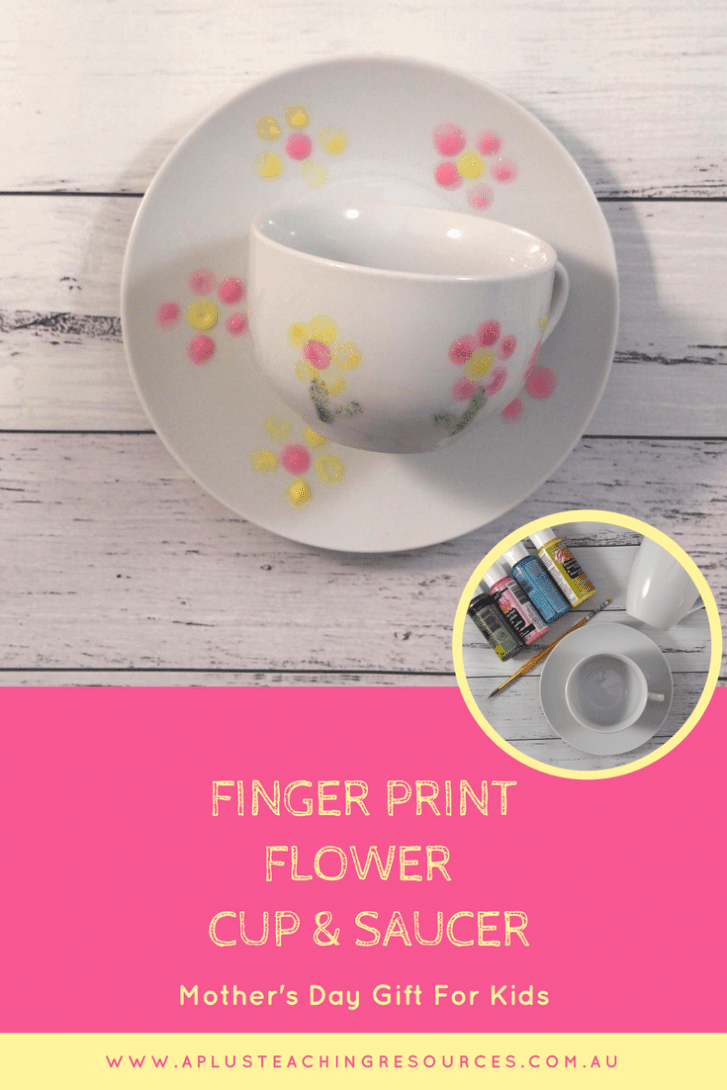 This gorgeous finger print flower cup and saucer is the perfect Mother's Day gift to make every Mum feel special! It's one of those Mother's Day keepsakes that means so much more than commercial gifts! What's more there's just the right amount of steps involved to make it a perfect classroom craft for your kids to make this Mother's Day.
Often I spend hours on Pinterest looking for things to make in the classroom, and many times I have chosen activities that caused me way too much stress and mess that I imagined.
Related Post: Thematic Crafts & Activities For The Classroom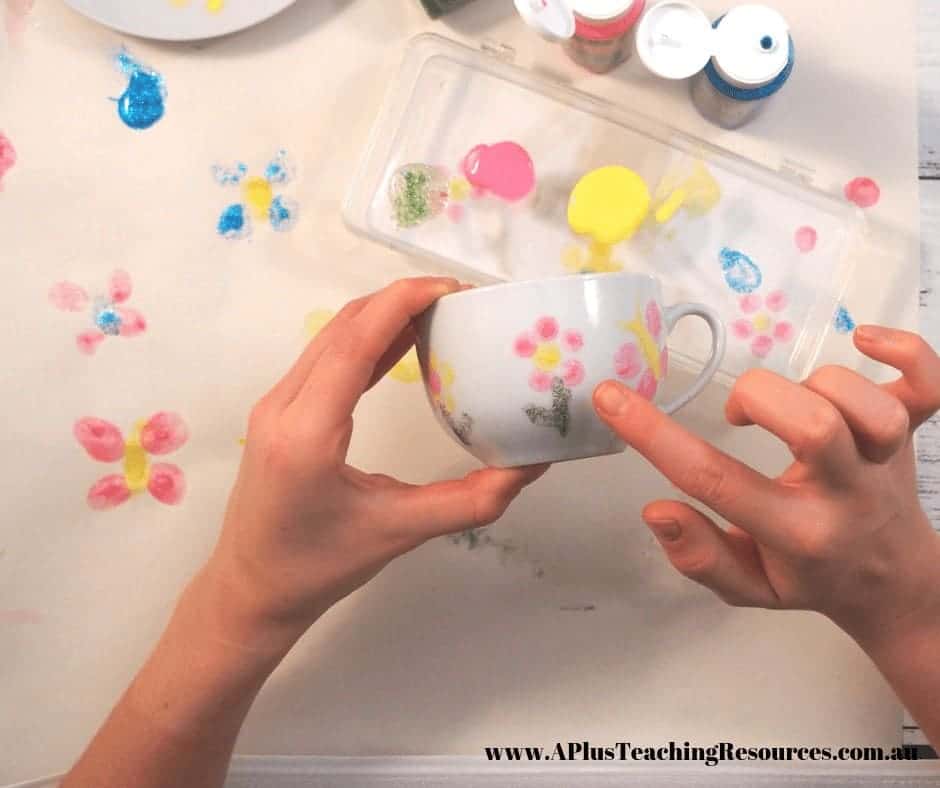 Doing Mothers Day Craft at school can be an absolute nightmare if you pick the wrong thing. In fact any type of craft or science activity can be the 'final straw'. Can you relate? Tell us more about your classroom craft Nightmares in the comments below!
The perfect craft activity for the classroom all depends on the kids and organization. If you organize your craft well and give yourself enough time it will be enjoyable for everyone! it's a Mother's Day gift tha
Honor one's own mother, not mothers in general. And so the apostrophe fits snuggly in between the r and the s. Happy Mother's Day
Grammerphobia
How To Make A Mother's Day Fingerprint Cup & Saucer…
Equipment For Fingerprint Flower Cup with Saucer
All you need are a few supplies to make these fingerprint flower cups or mugs. You can find plain white cups or mugs at IKEA, Charity shops or dollar stores. These mugs would also be great to give for Father's Day or for a teacher gift.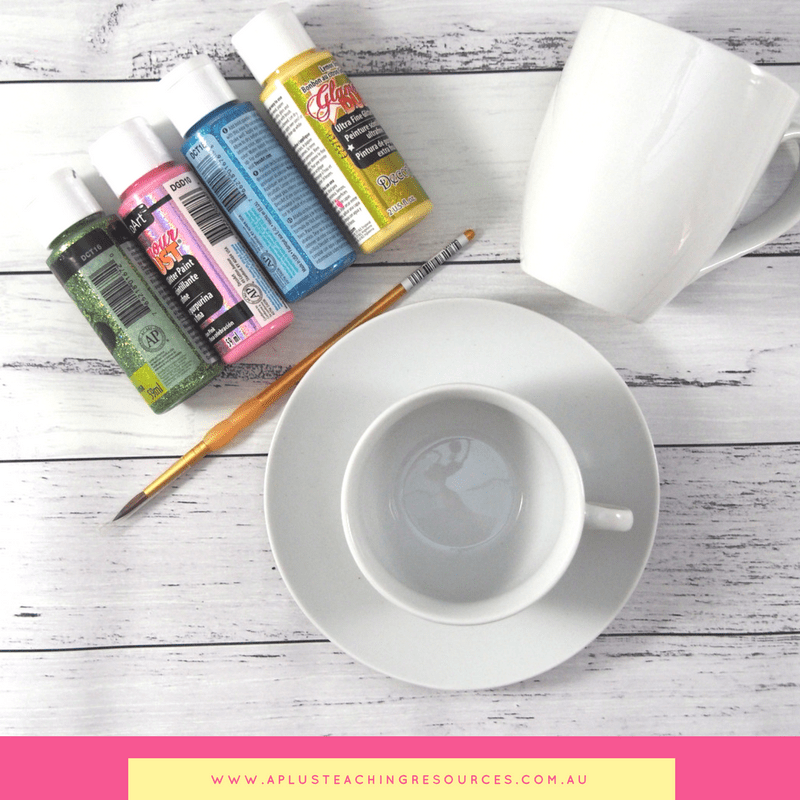 I hope that someone, sometime will found a memorial mothers day commemorating her for the matchless service she renders to humanity in every field of life. She is entitled to it.
Anna Jarvis
How To Make Fingerprint Flowers For Mother's Day
On a piece of scrap paper try your colour combinations and practice printing your design.  We used damp kitchen paper to clean up.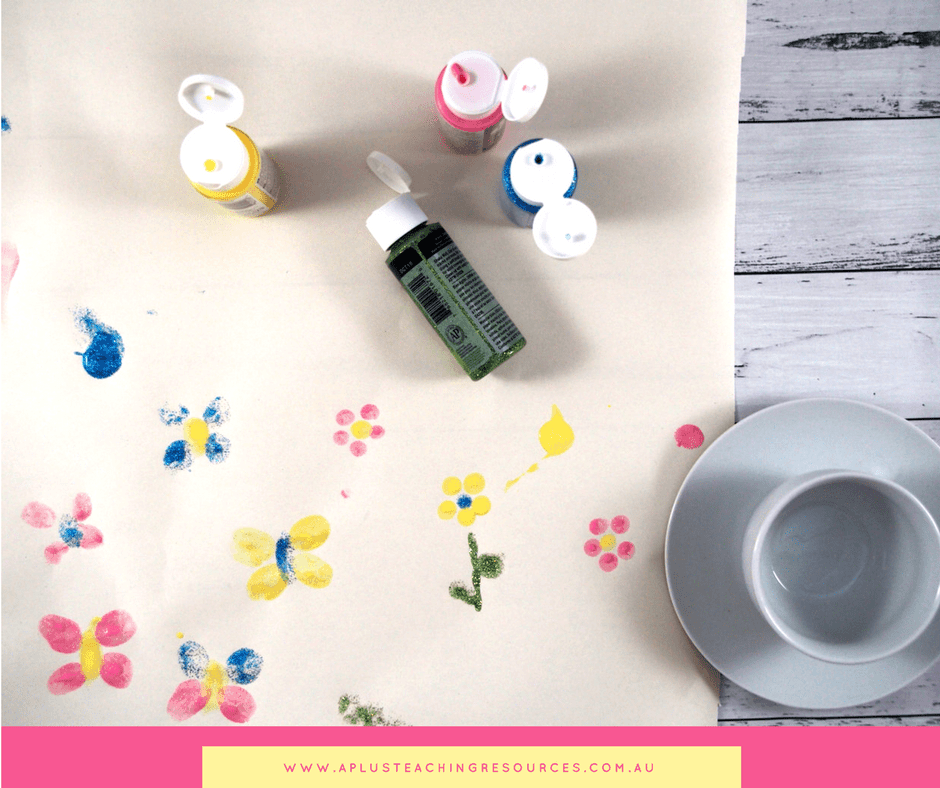 2.  Copy the design onto the cup, cleaning fingers in between colours.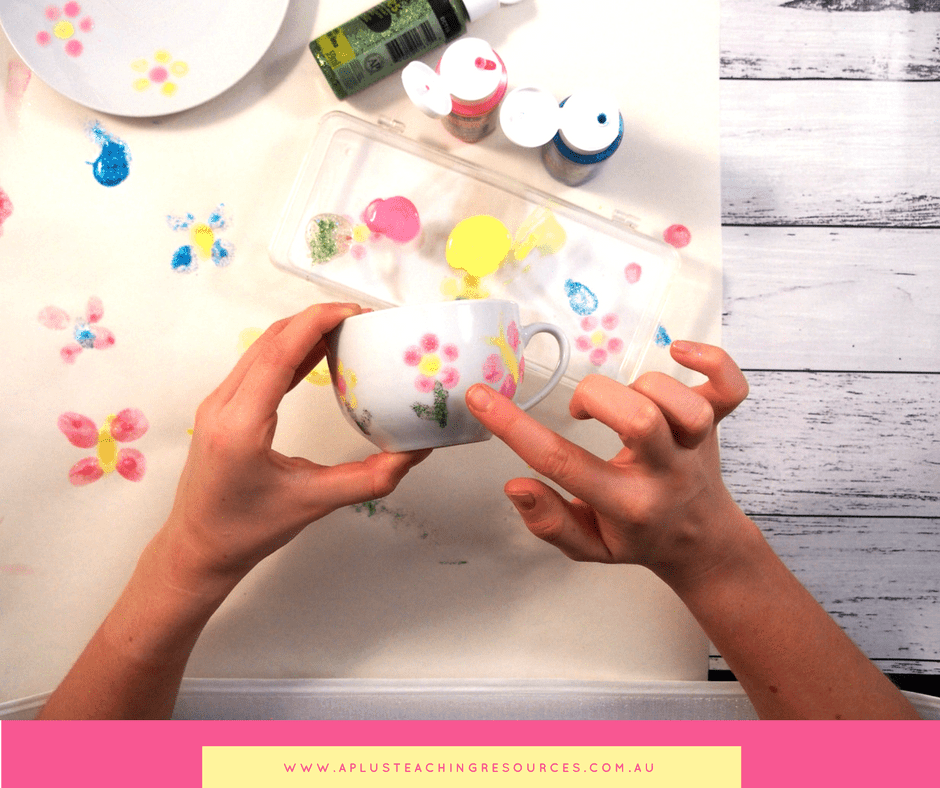 3. Use a paint brush to add stem and antennae if needed.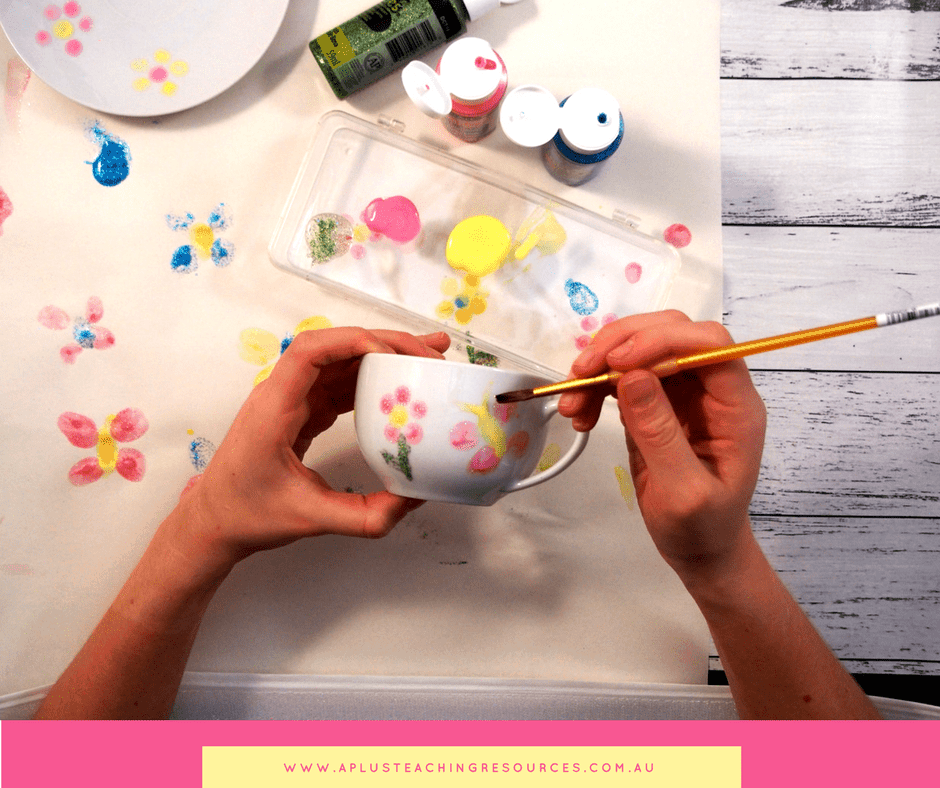 4. Allow the paint to dry & bake in a low oven according to paint instructions.
5. For extra protection, use this sealer which will help keep the paint from coming off. It's safe for top rack dishwasher use however to be extra careful we would recommend hand washing these mugs.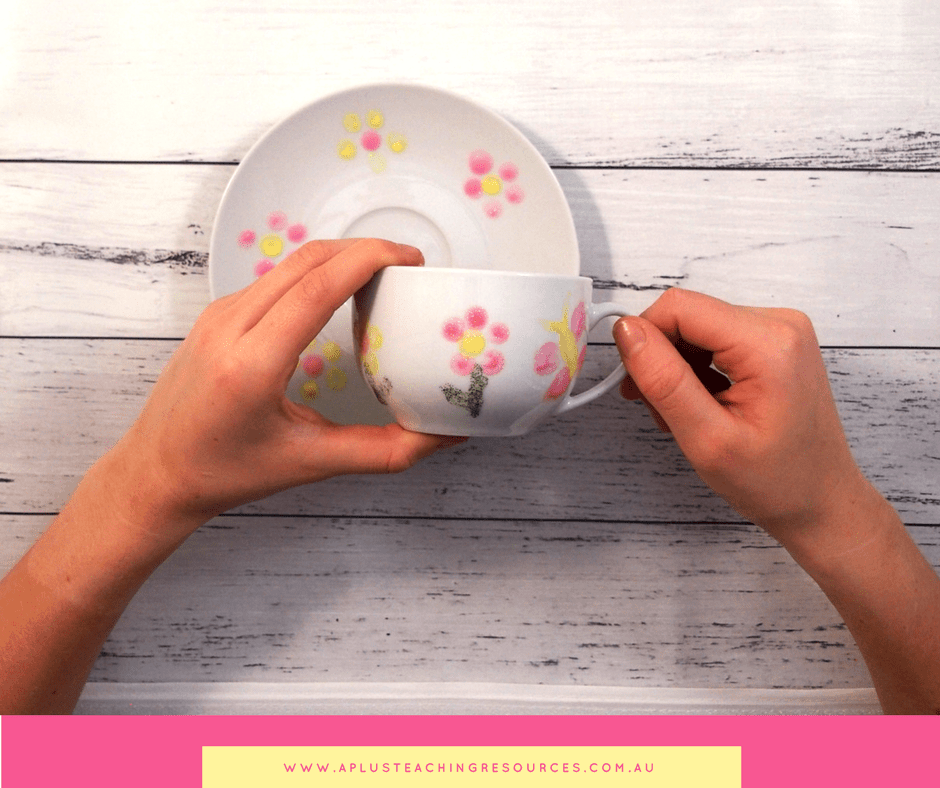 Mother's Day Card Template
Click The Image below to download this easy Mother's Day teapot with tea bag card free template to complete your Mother's Day gift.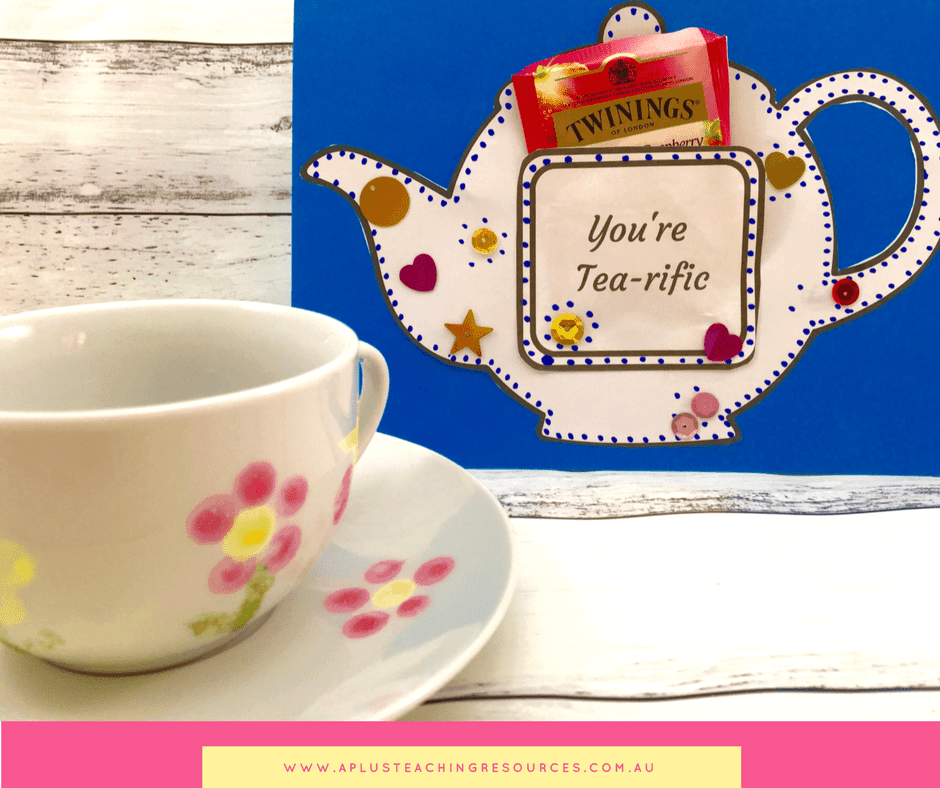 Related Posts:
Thematic Crafts For Kids To Make