Rice is not just for dinner! It can be used in so many different activities in the classroom. Follow this recipe for the perfect Rainbow Coloured rice!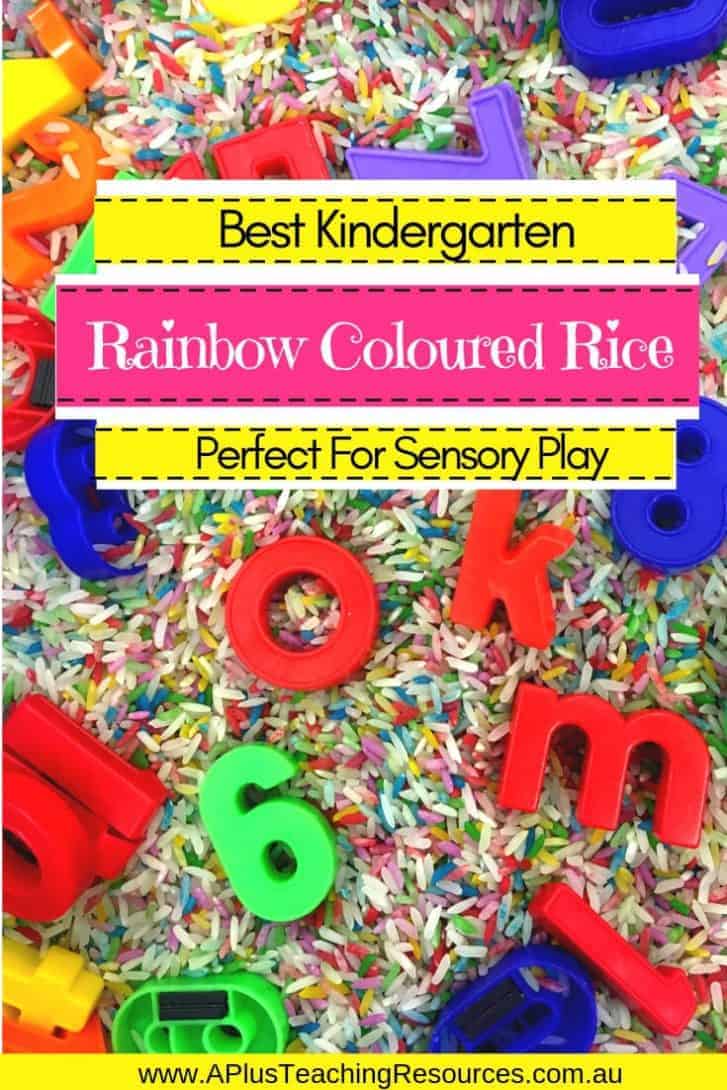 Coloured Rice Fun
Coloured rice can be used for hundreds of activities including filling, pouring, measuring, matching colours, making music and art as well as random play for kids. Coloured rice isn't just nice to look at it is a great way to build sensory and fine motor skills. What's more it is so simple to make!
Download this no cook recipe for perfect coloured rice and grab a free sorting printable for number recognition to go with it at the end of this post!
Benefits of Rice Play
Preschoolers, kindergarten students and toddlers learn best through 'hands-on' experiences. Rice play is an easy activity to set-up that gets kids using all their senses.
During rice play, your kids will work on their pincer grip, and hand-eye coordination. These are helpful for building strength for handwriting later on at school.
*This post contains affiliate links. This does not affect your buying experience but A Plus Teaching Resources may receive a small commission for referring your purchase.
Sensory Play
Sensory play includes any activity that stimulates your young child's senses: touch, smell, taste, movement, balance, sight and hearing. This type of play encourages exploration and naturally encourages children to use scientific processes and their five senses to explore and make sense of the world around them.
Sensory play is an important part of early childhood development, providing opportunities for children to actively use their senses as they explore their world is crucial to brain development.
As adults, our senses provide us with vital information that we use to inform decision making throughout the day. We may take this ability for granted and barely notice it, but it's for this reason that helping children to learn about their own senses is so important.
Sensory play encourages children to manipulate and mould materials, building up their fine motor skills and coordination.
Sensory play uses all 5 senses children process  information through their senses and learn through exploring these.
Sensory play is unstructured, not  product-oriented; it is the purest sense of exploratory learning.
Language development- experimenting with language and trying new words.
Rainbow Coloured Rice Supplies
Organise your supplies.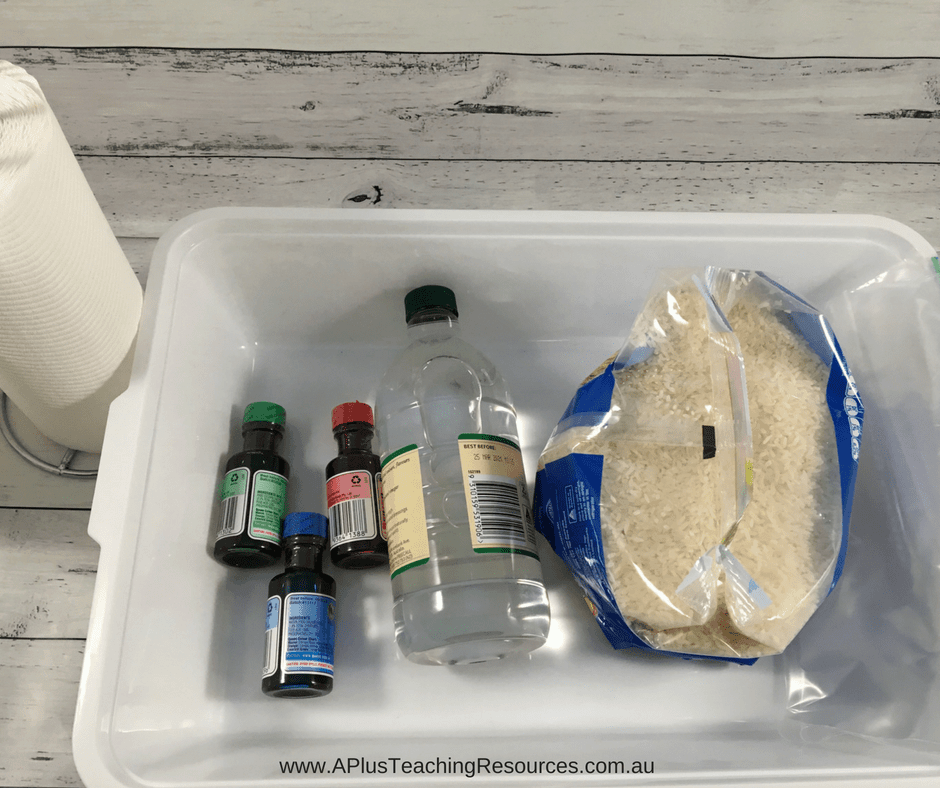 Uncooked Rice
Vibrant Food Colouring
White Vinegar
Zip Lock Bags
Container
Paper Towel
Recycled meat trays
Food Flavouring (Peppermint, orange, strawberry, chocolate, optional)
Instructions
Add 2 cups of uncooked rice to a ziplock bag.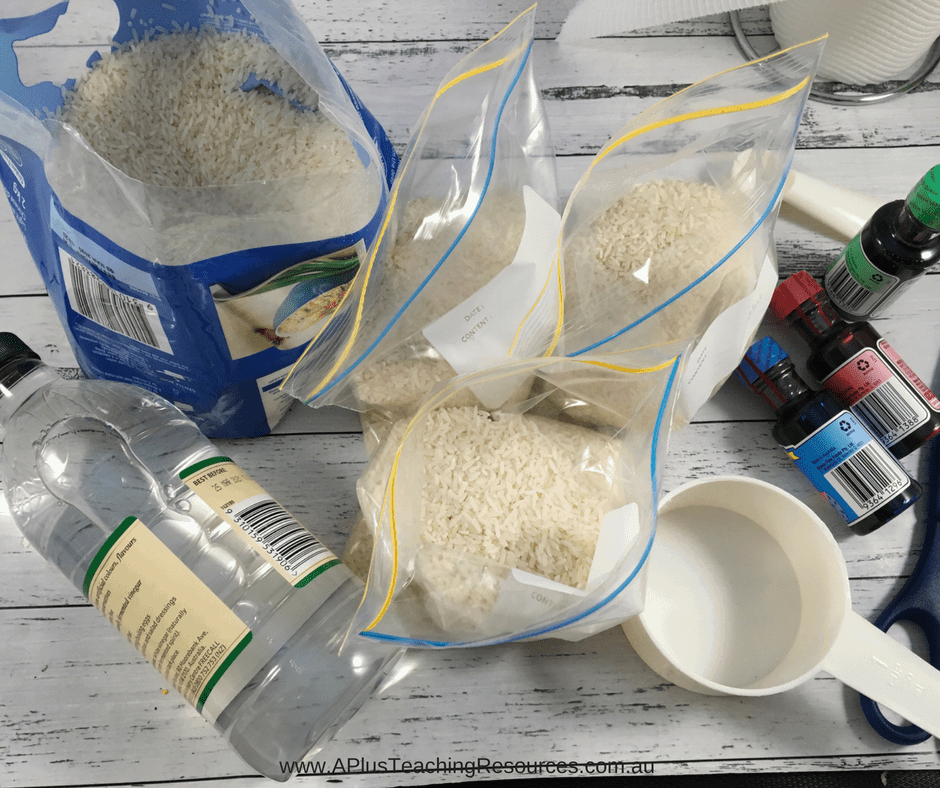 Add a generous glug (1-2tsp) of colouring. The more colour you add the more vivid the rice.Add 1tsp of white vinegar and food flavouring if you want to add an aroma.  Close the bag and scrunch until the colour is evenly mixed. Your kids might like to do this bit!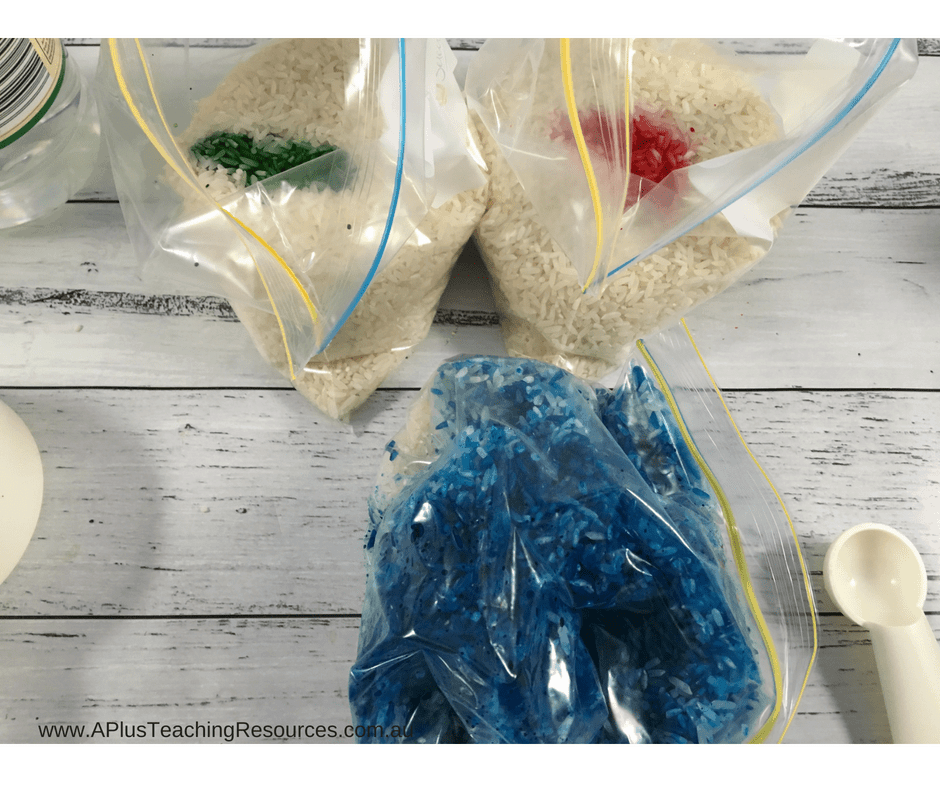 Line the recycled meat tray with kitchen paper and pour out rice to dry out. We left it overnight to make sure it was dry!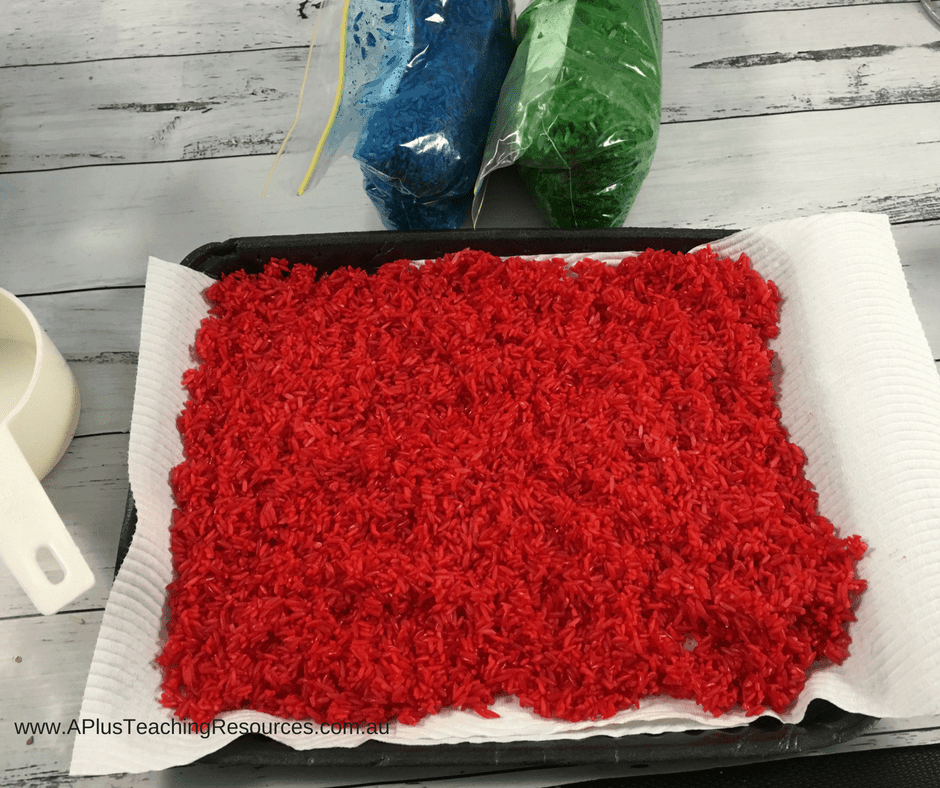 Repeat using a range of colours!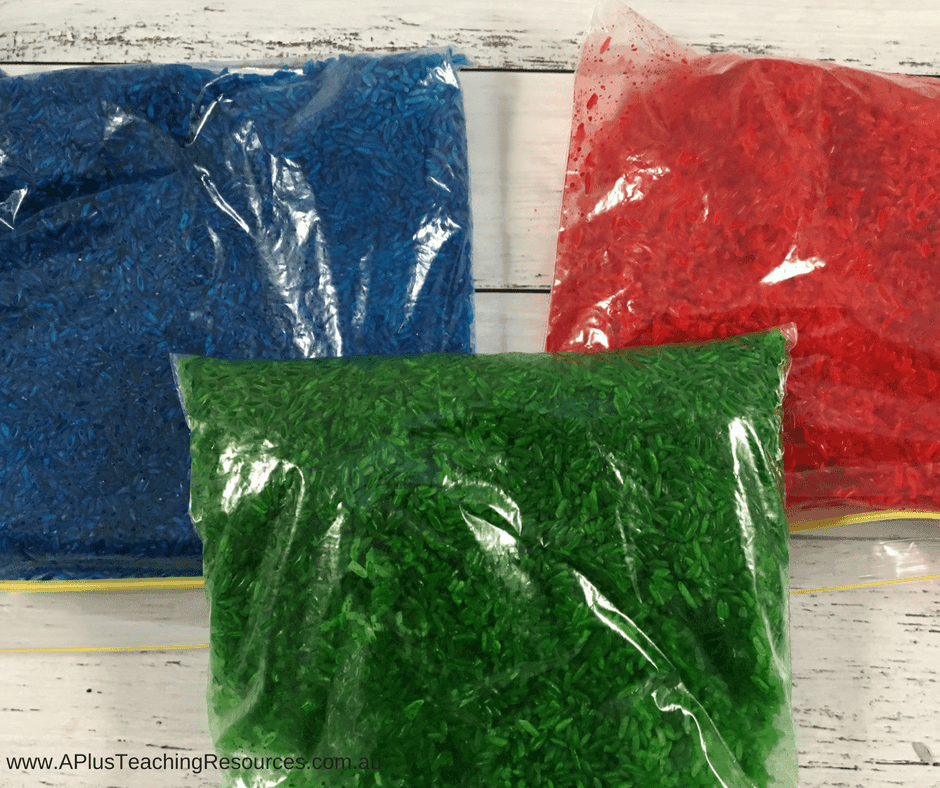 Store the rice in the ziplock bag. To use in sensory play we poured the rice into a cat litter tray from the dollar shop! Add letters, numbers, animals… whatever you want!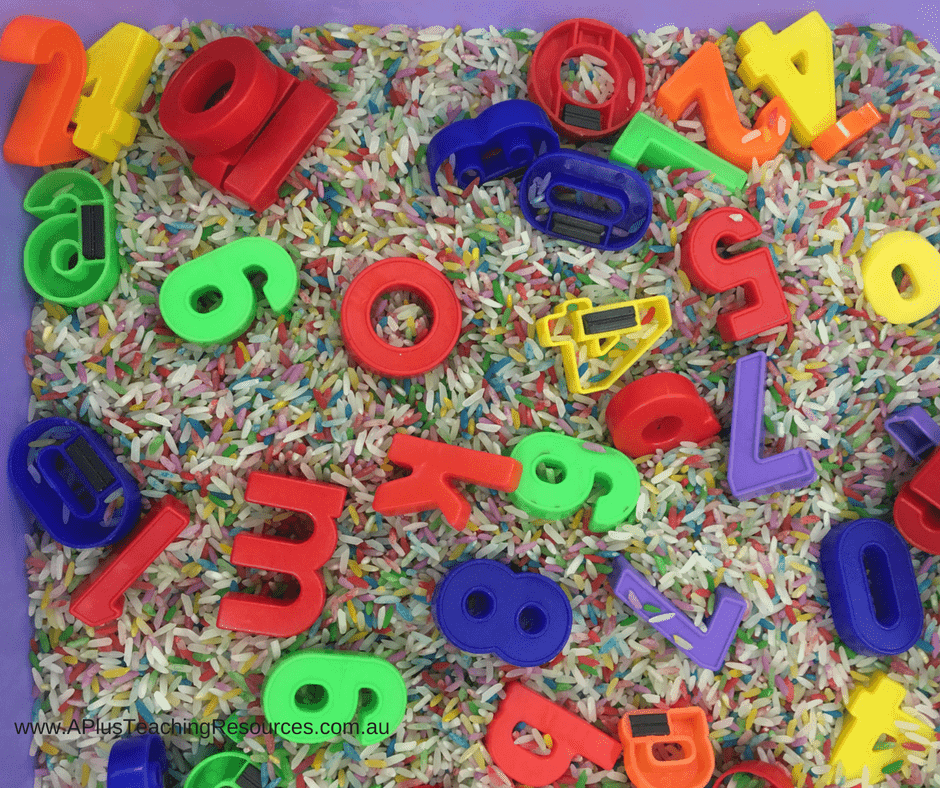 Try your Coloured Rice for number sorting. Add letters, numbers and shapes for your kids to sort. Use our FREE think board template as a sorting mat. Get it here…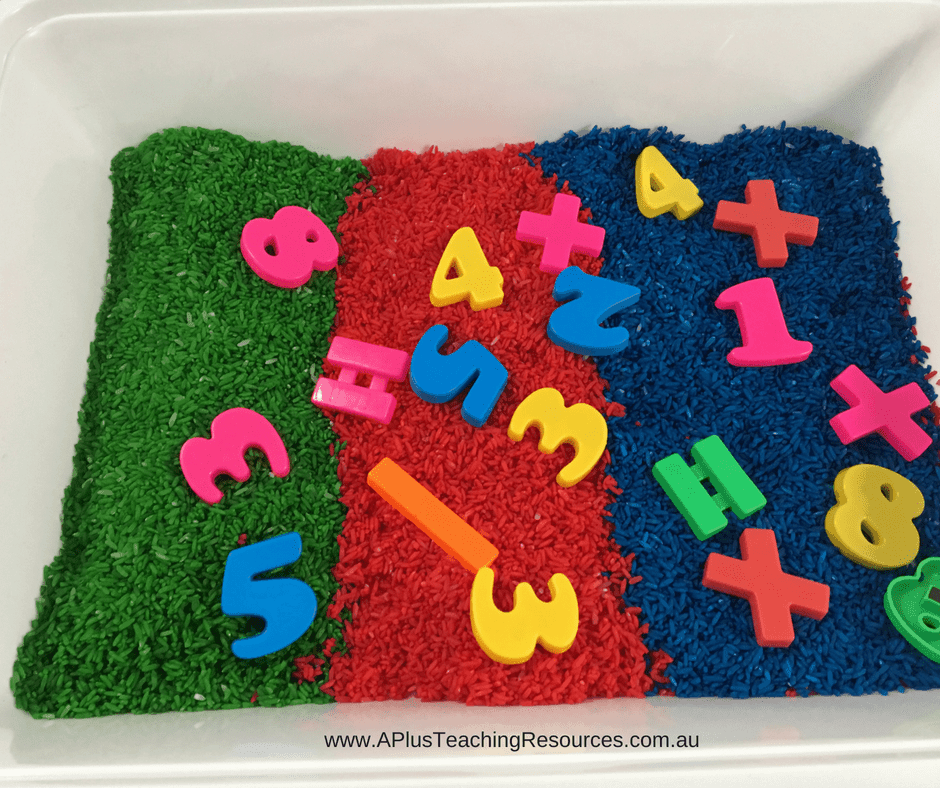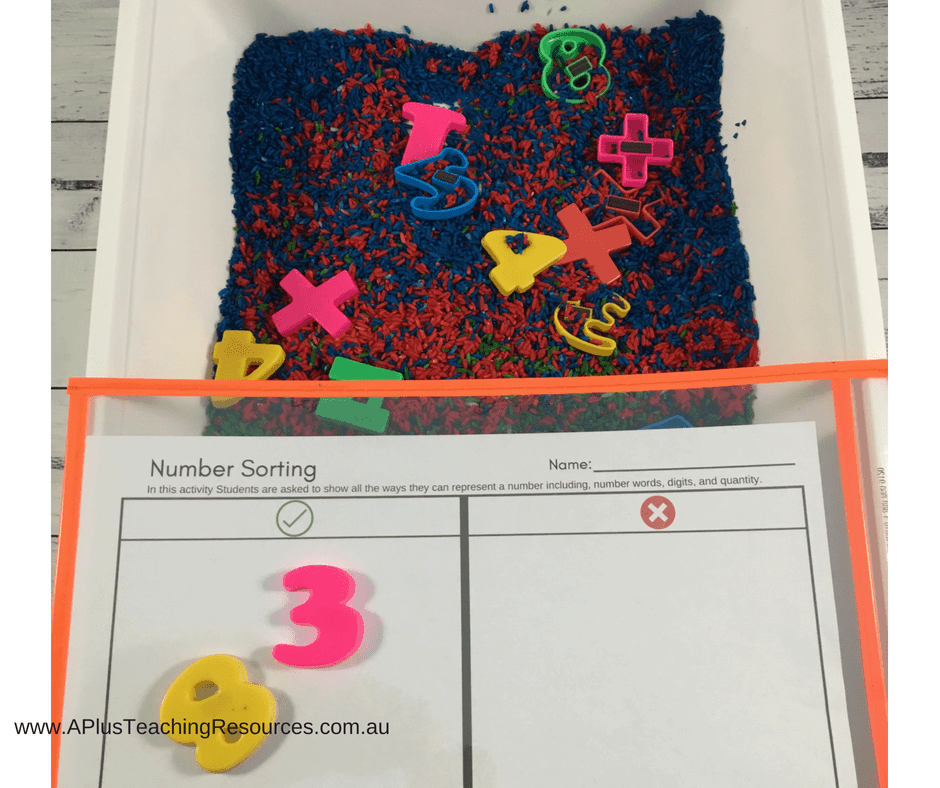 For more Sensory Bin Ideas Check these Out…
Click Image To See Our Products…
Don't forget to print off the instructions for your Teacher Hack File!
Check Out These Other Hands-on Activities!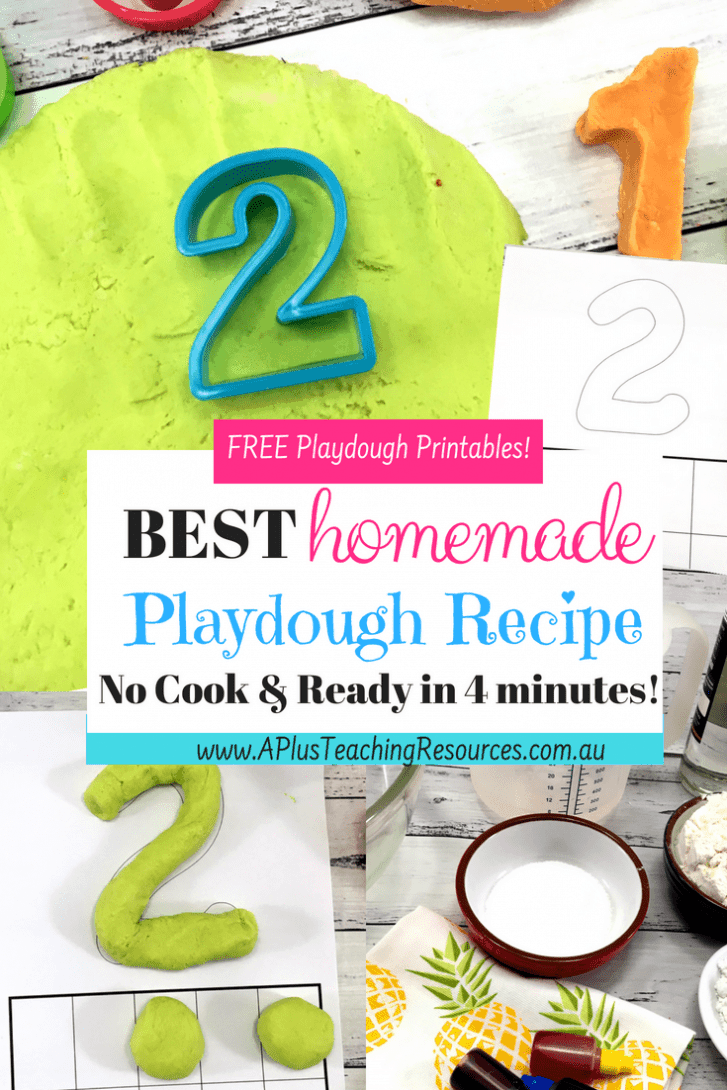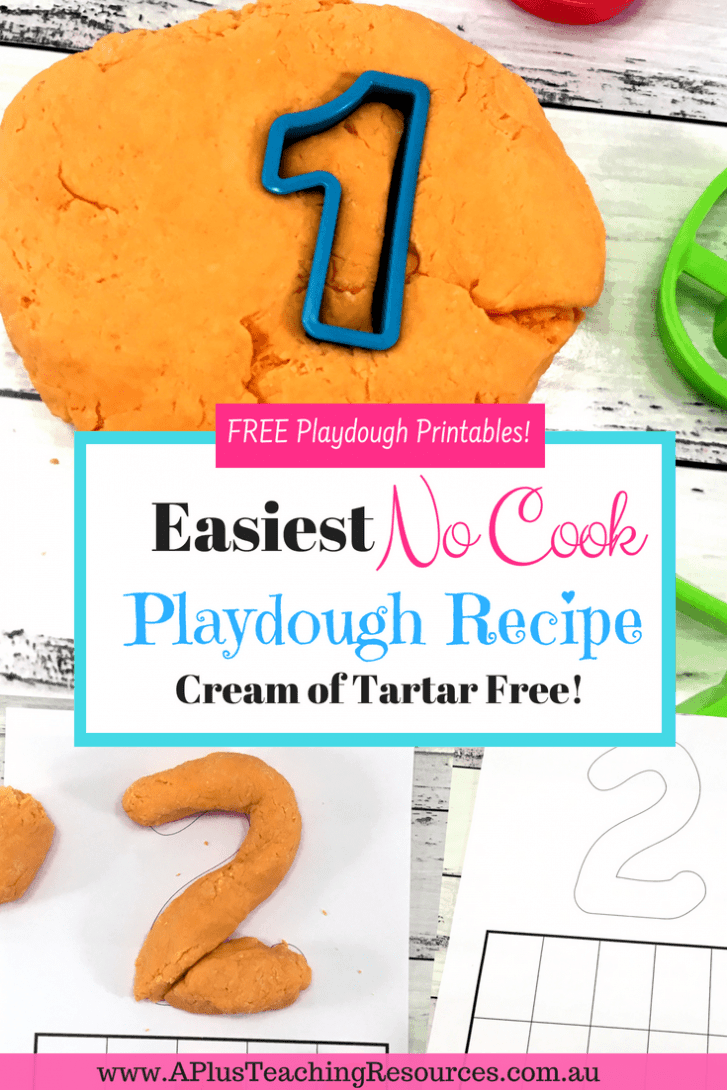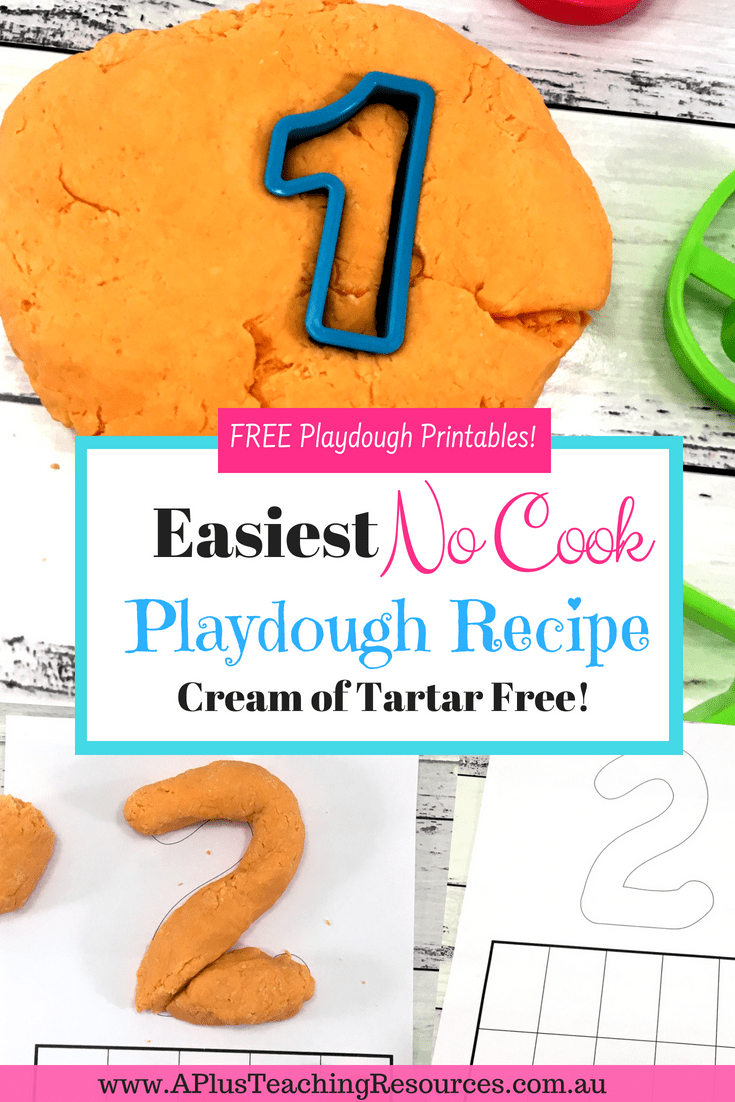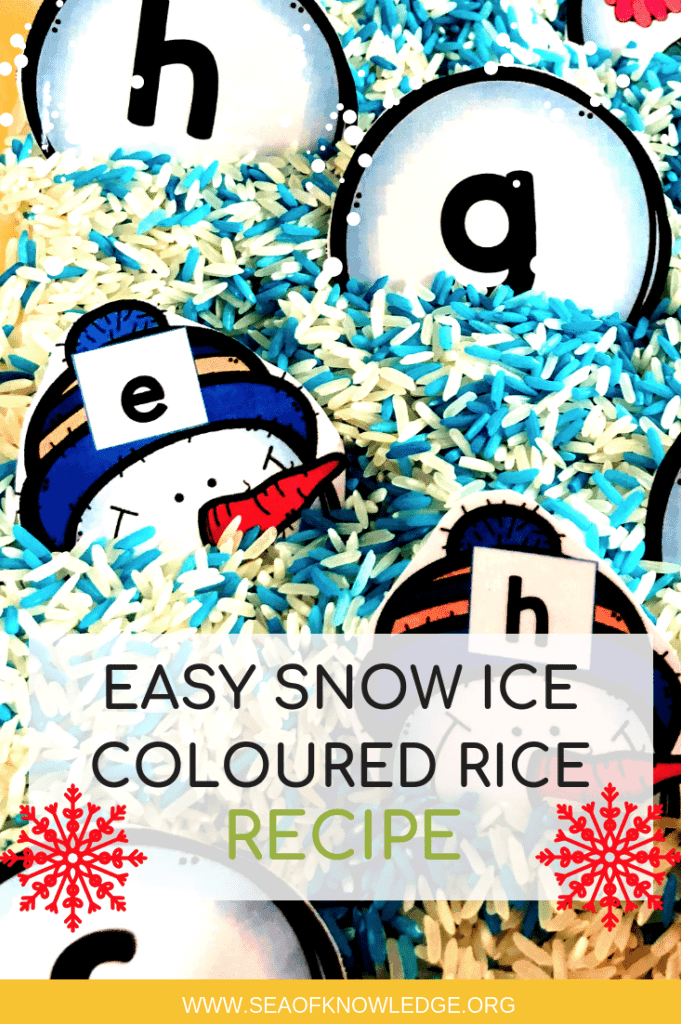 Try this snow Ice Coloured Rice Recipe and Free Beginning Sounds Activities over on SeaOfKnowledge.org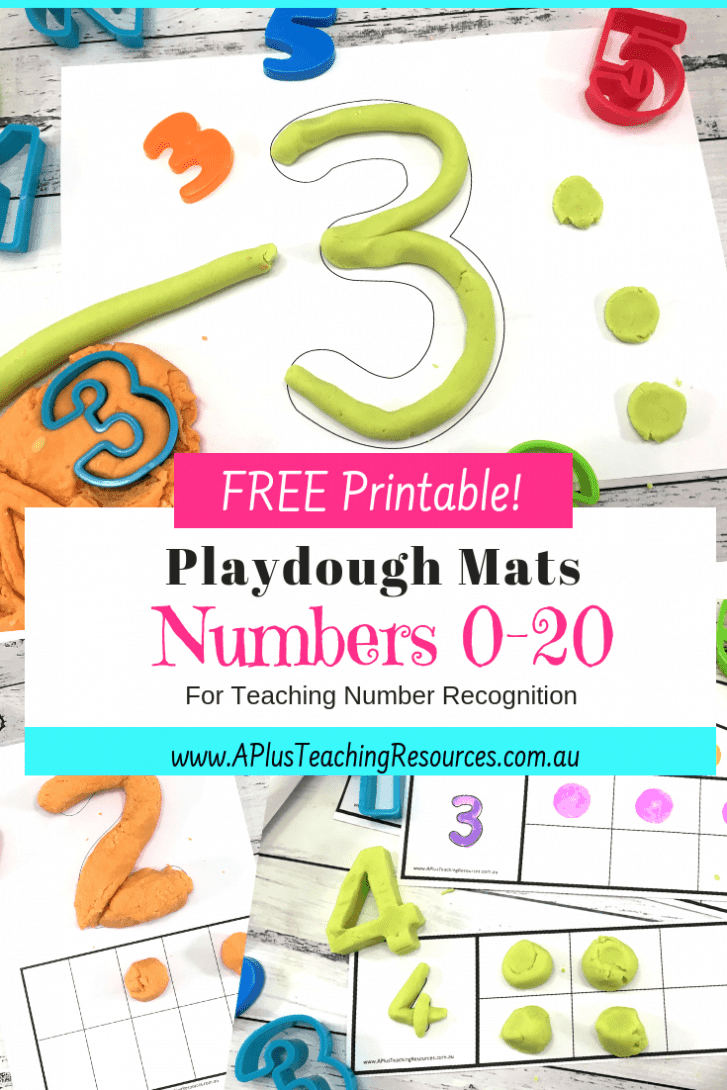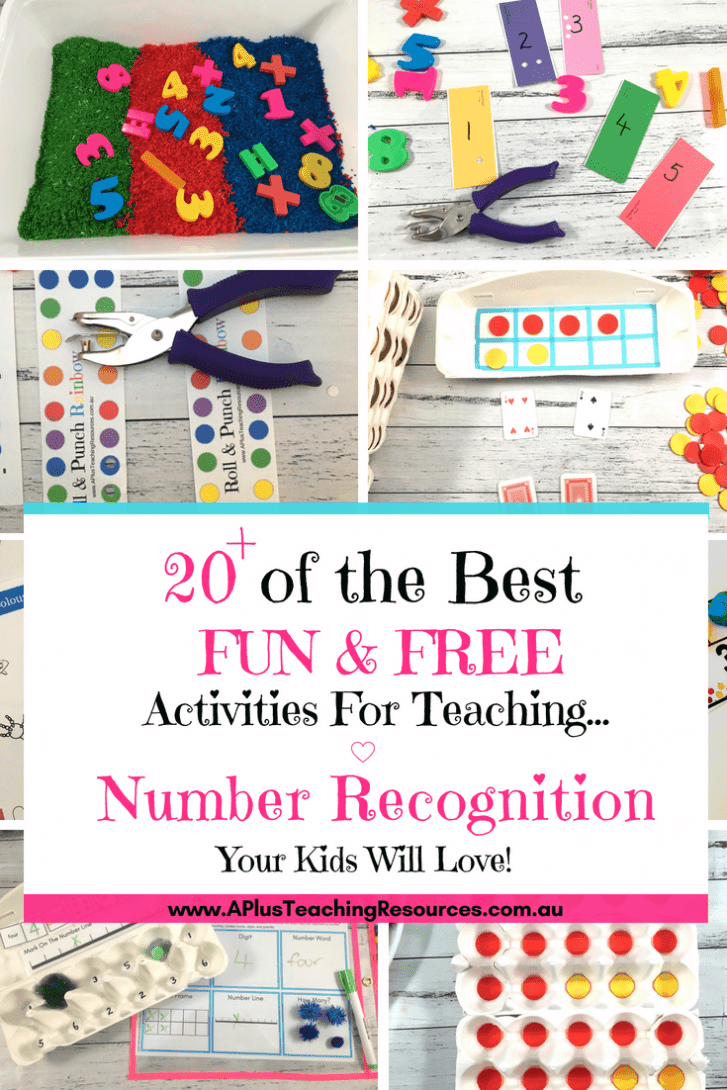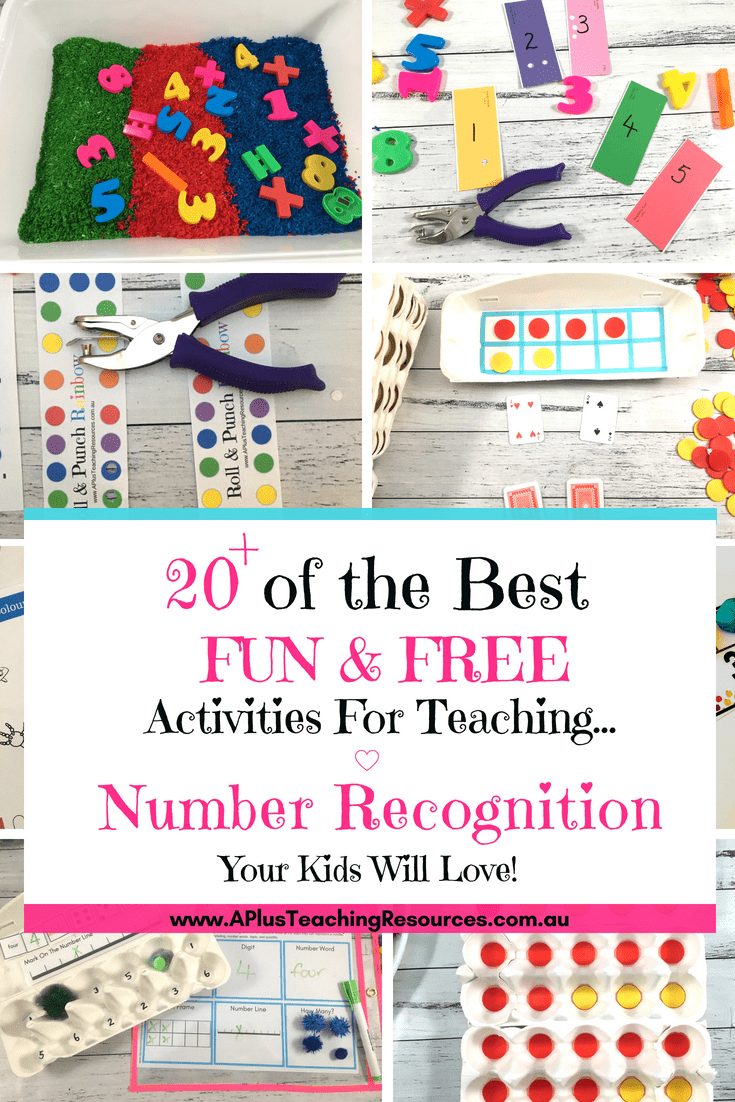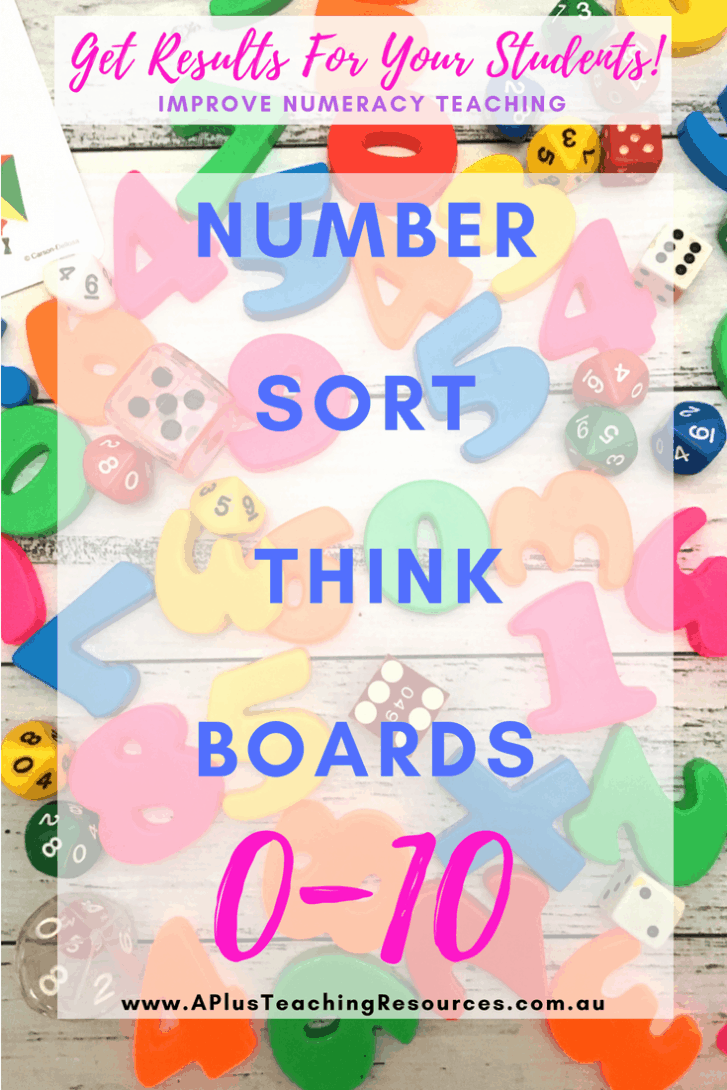 NonStandard Measurement & The Messy Measuring Box!