Try these Fun, Catchy, Rhyming and NOT So Scary Halloween Picture Books this October. These are the Best Fright Free Halloween Classroom Activities and read alouds young kids will love!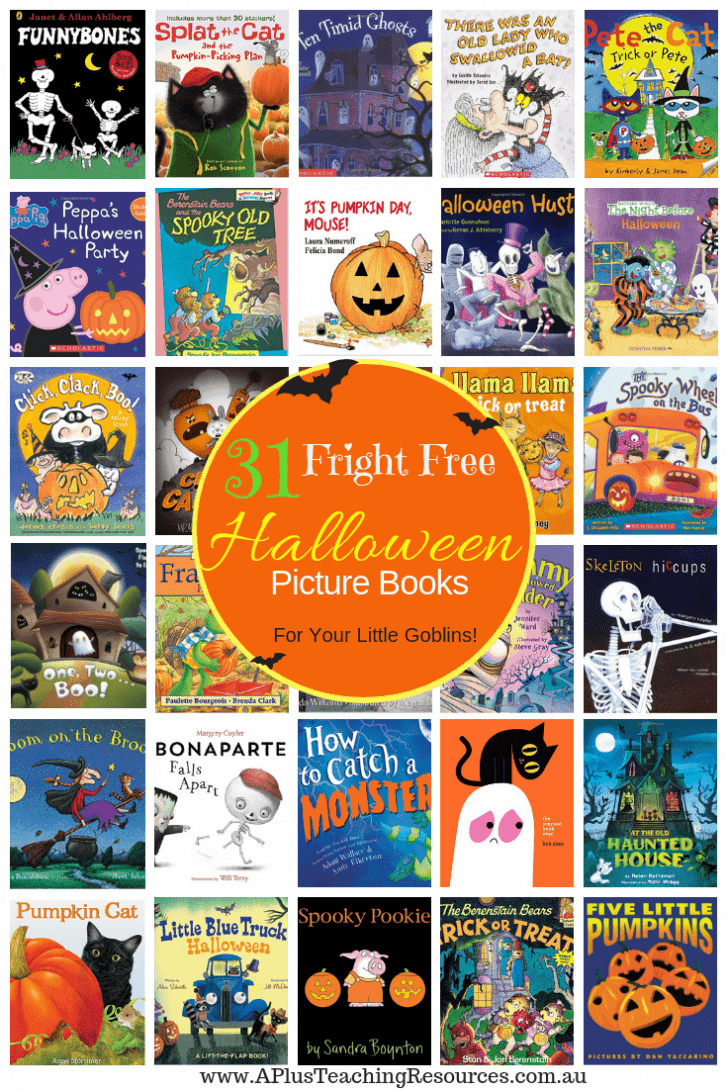 Fun and Fright Free Halloween picture books are the BEST Halloween picture books for sharing. Here's our list of Funny Halloween picture books and NOT so Scary reads for in the library or your children's books classroom collection. Your kids will love the rhyme, repetition and rat-a-tat-tatting of these not-so-scary kids Halloween picture books! There's an added Halloween FREEBIE at the end of the post for you!
If your anything like us, when it comes to picture books I have to have my own copy, We just LOVE Picture books. Here is a list with our affiliate links if you want to buy your own! We will receive a small commission if you decide to purchase from our list of halloween books for kids, at no cost to you, if you use our links to make your purchases.
Enjoy these Halloween books for Kids and let us know your favourite in the comments below!
Fright Free Halloween Picture Books
1.There was an Old Lady Who Swallowed A Bat- Lucille Colandro
This spooky twist on the wildly popular "There Was an Old Lady who Swallowed a Fly" is perfect for fun Halloween reading! What won't this old lady swallow? This time around, a bat, an owl, a cat, a ghost, a goblin, some bones, and a wizard are all on the menu! This Halloween-themed twist on the classic "little old lady" books will delight and entertain all brave readers who dare to read it!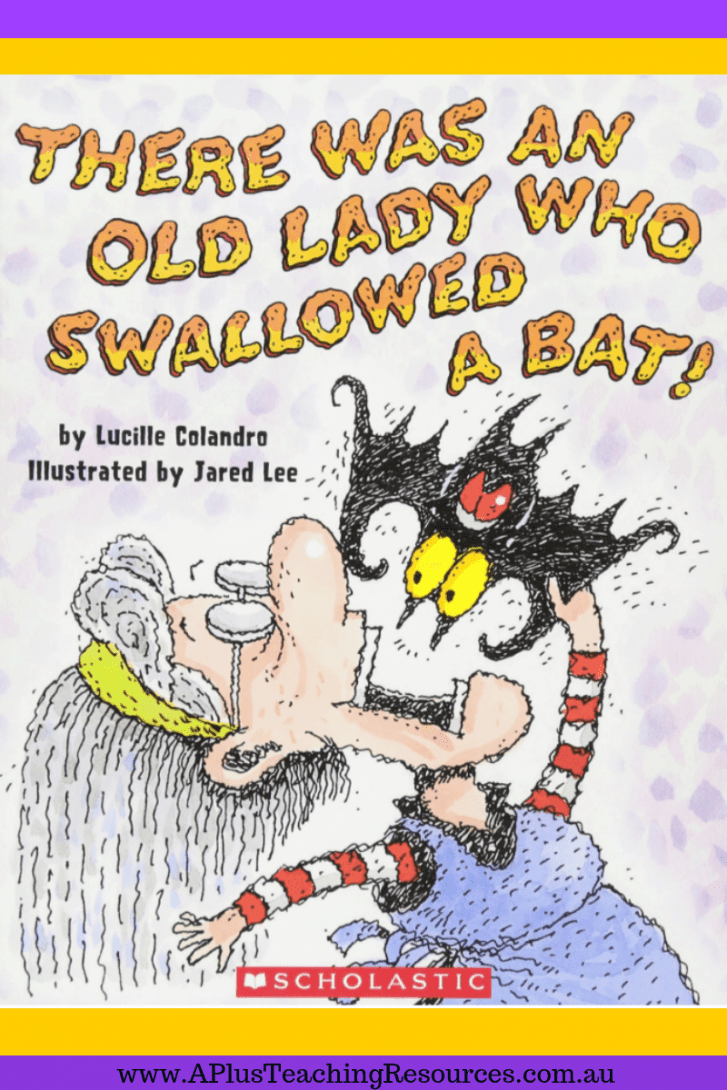 2. Room on the Broom – Julia Donaldson
The witch and her cat are happily flying through the sky on a broomstick when the wind picks up and blows away the witch's hat, then her bow, and then her wand!  Luckily, three helpful animals find the missing items, and all they want in return is a ride on the broom.
But is there room on the broom for so many friends?  And when disaster strikes, will they be able to save the witch from a hungry dragon?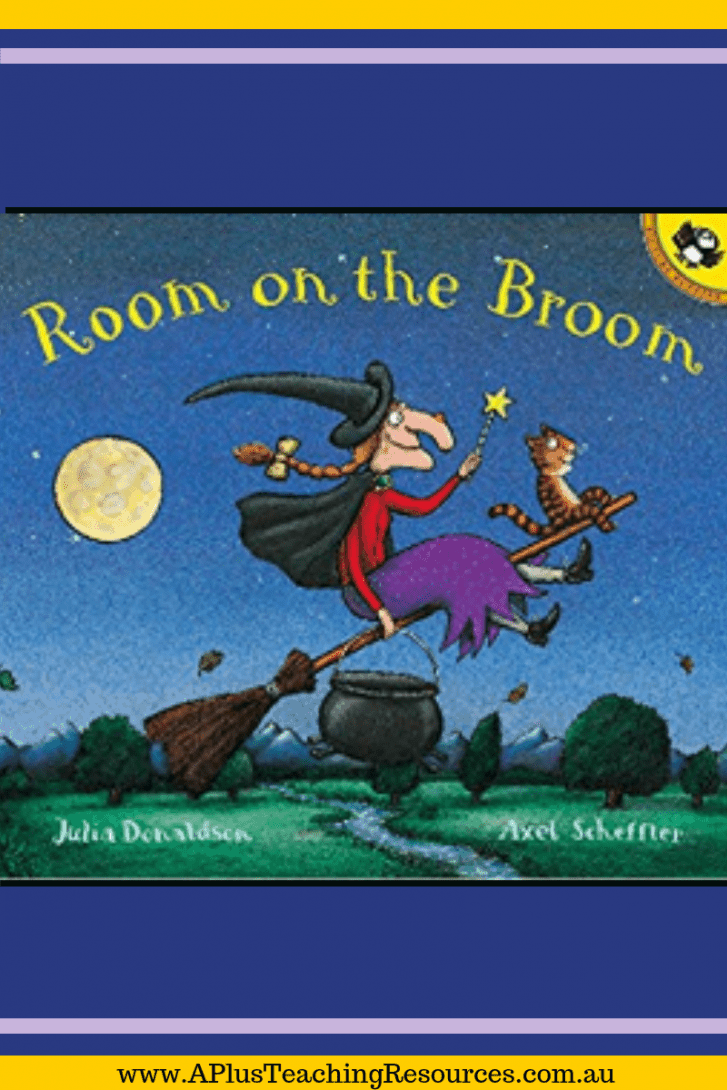 3. The Scariest Book Ever– Bob Shea
Reader beware! This is the scariest book ever! Or so claims its melodramatic ghost narrator. You can go ahead and turn the page, but don't expect him to come with you. Anything might pop out of that black hole in the middle of the forest. What do you mean it's just a bunny? Well, it's probably a bunny with big fangs. Watch out, it's–picking pumpkins with its friends, you say?
Actually, despite the ghost's scare-mongering, none of the animal characters in the illustrations seem scary at all. . . . What's up with that? Many delights, such as surprises after the page turn, an alarmist narrator, and punch lines to anticipate make this book a scream for both kids and parents.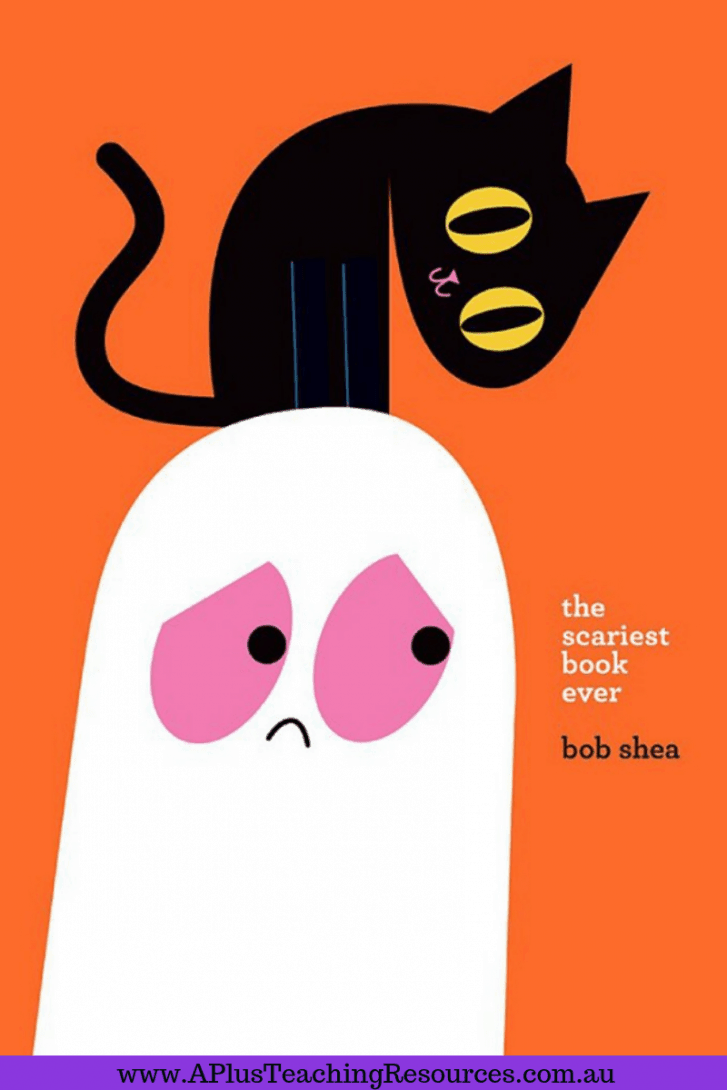 4. The Berenstain Bears Trick or Treat – Jan & Stan Berenstain
This classic Berenstain Bears story is a perfect way to celebrate Halloween, all the while teaching children about the difference between right and wrong!
Come for a visit in Bear Country with this classic First Time Book® from Stan and Jan Berenstain.
It's Halloween and Brother and Sister can't wait to go trick-or-treating with all of their friends, but when someone in the group encourages the kids to play a trick, things don't go as planned. Includes over 50 bonus stickers!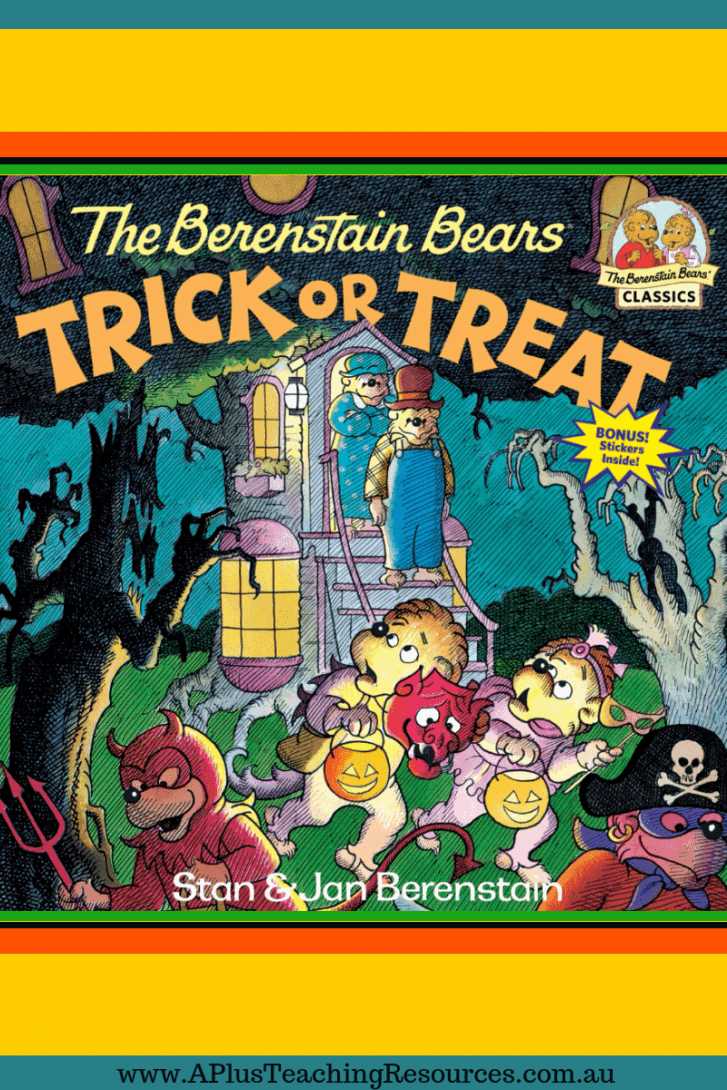 5. Bonaparte Falls Apart – Margery Cuyler
Readers who love stories about friendship, school, and little monsters will love this clever and humorous picture book about a skeleton who is falling to pieces and needs help pulling himself together.
Bonaparte is having a tough time. It's hard for this young skeleton to just hang loose when he can't keep hold of himself.
When he plays catch, his throwing arm literally takes a flyer. Eating lunch can be a real jaw-dropping occasion. How can he start school when he has so many screws loose?
Luckily, Bonaparte hit the bone-anza when it came to his friends. Franky Stein, Black Widow, and Mummicula all have some boneheaded ideas to help pull him together. But will it be enough to boost his confidence and get him ready for the first day of school?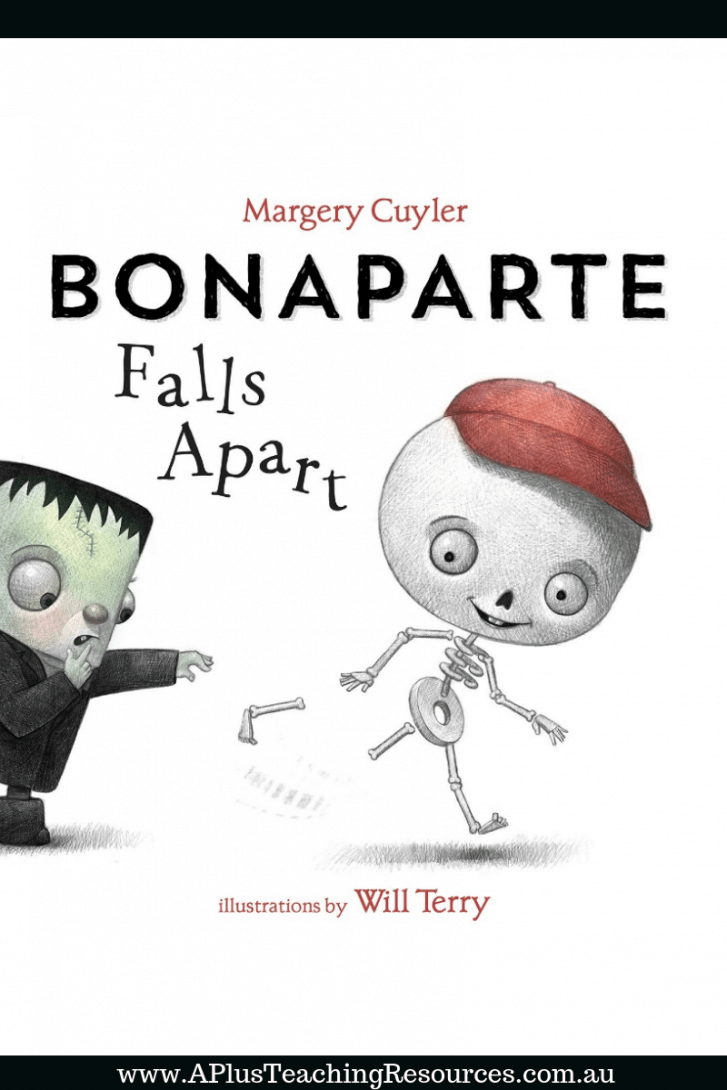 6. The Little Old Lady who was not Afraid of Anything – Linda D. Williams
Once upon a time, there was a little old lady who was not afraid of anything! But one autumn night, while walking in the woods, the little old lady heard . . . clomp, clomp, shake, shake, clap, clap.
And the little old lady who was not afraid of anything had the scare of her life! With bouncy refrains and classic art, this timeless Halloween story is perfect for reading aloud.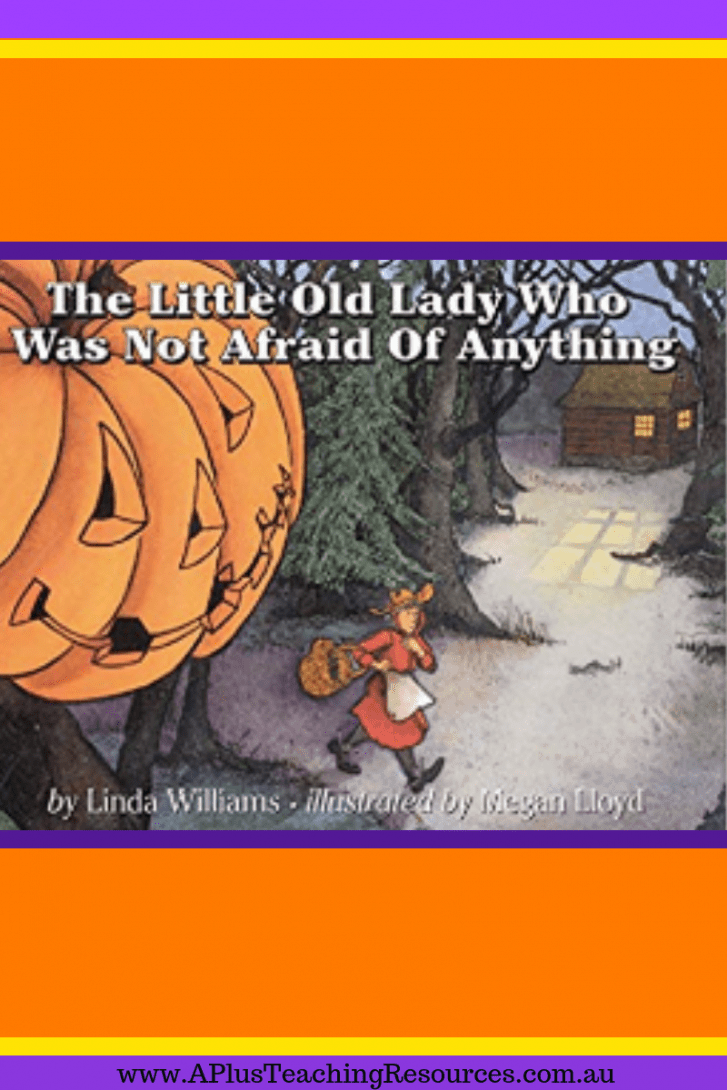 7. At the Old Haunted – Helen Ketteman
HouseThere are all kinds of creatures in the house: a big Ma monster and her wee monsters two, a scrawny black cat and her wee kittens three, a green Pa goblin and his wee goblins four, and more! Count along as the creatures prepare for the Halloween Fright.
The text, written in the pattern of the popular poem "Over in the Meadow," makes reading aloud fun, while the cinematic illustrations set the scene for an unforgettable romp through the old haunted house. Trick or treat!
8. The Berenstain Bears and the Spooky Old Tree – Stan & Jan Berenstain
Three brave little bears explore the inside of a mysterious old tree and go into, up, through, over, down, and out.
9. Natasha Wing's The Night Before Halloween– Natasha Wing
"Twas the night before Halloween, and all through the house, All the creatures were stirring, except for the mouse.The monsters had gathered to plan and prepare,For the trick-or-treaters who soon would be there?."
Little monsters and goofy goblins take center stage in this silly, spooky spin on Clement C. Moore's beloved Christmas poem. But what will happen on Halloween when the monsters come face to face with human trick-or-treaters in this fun-filled book by the author of The Night Before Easter?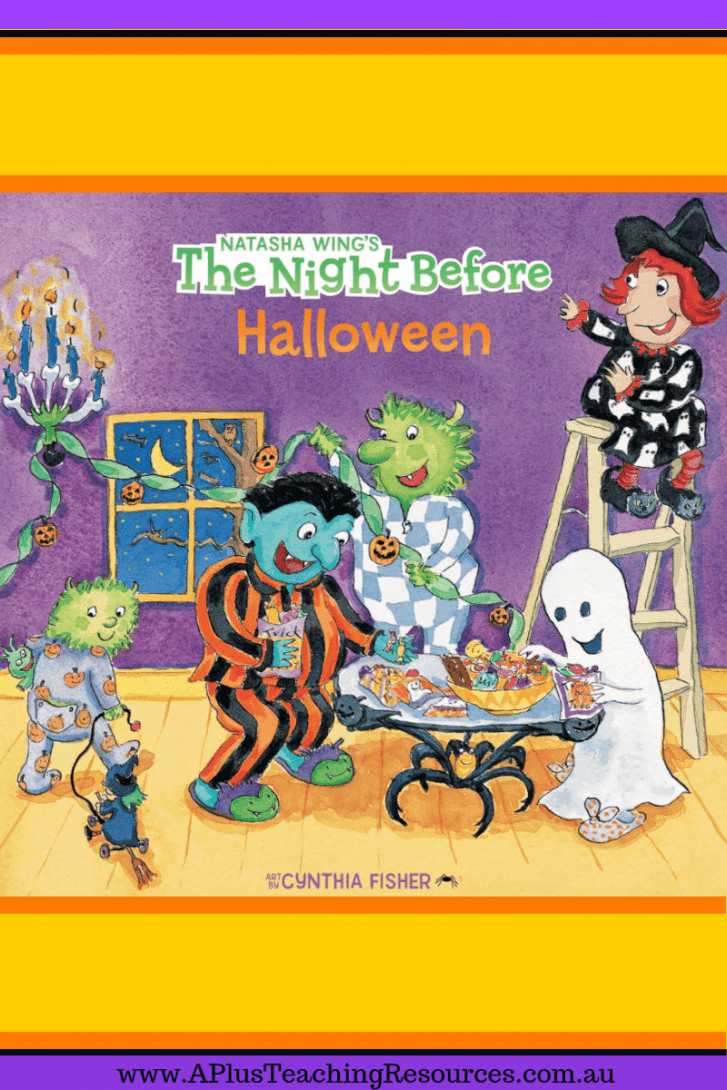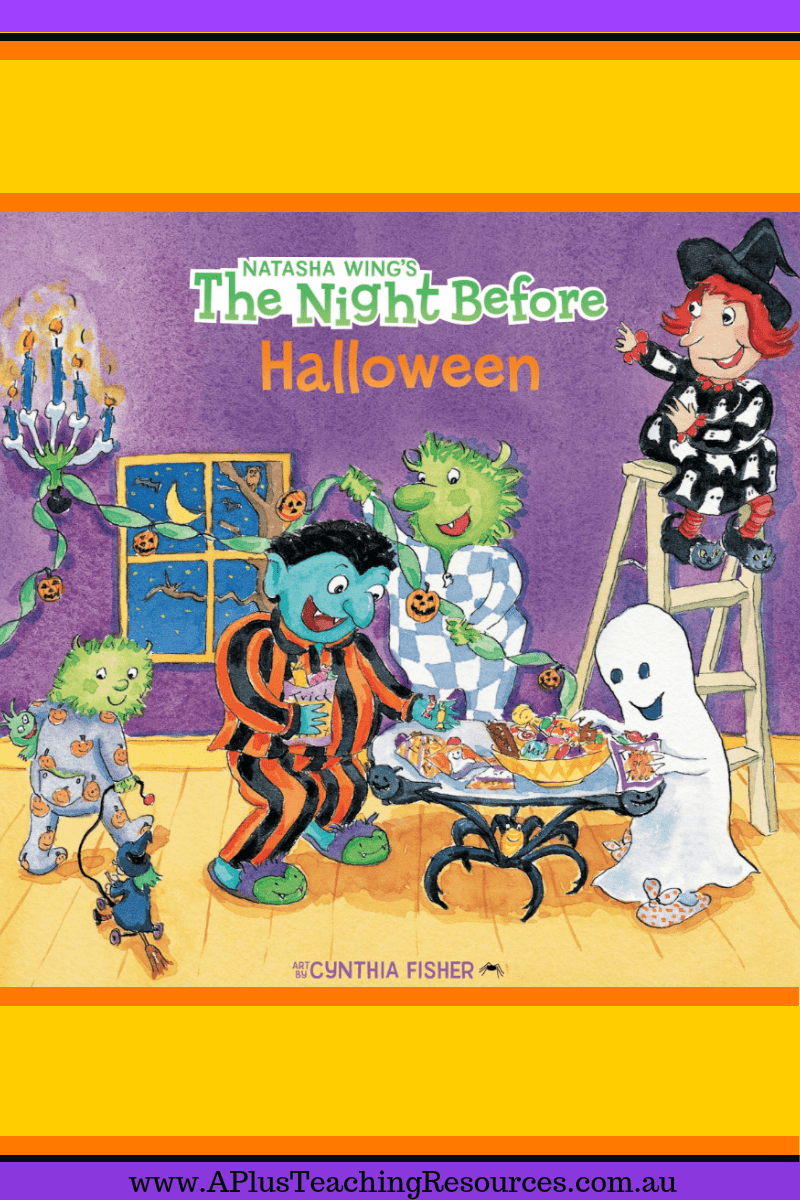 10. The Runaway Pumpkin Man – Vicky Town
A silly Halloween take on the classic Gingerbread Man, this adorable tale follows a sassy Pumpkin Pie Man as he rolls through town.
A gaggle of witches, a hoard of black cats, Count Dracula, werewolves, trick-or-treaters, and a flock of ghosts all chase after the Pumpkin Pie Man. Everyone tries, but no one can catch this holiday sweet until he slams smack dab into a mini-van! Playful and fun, this fall-themed book is sure to satisfy your Halloween sweet tooth.
11. 5 Little Pumpkins – Dan Yaccarino
With bouncy, rhyming text in verse from the classic nursery rhyme and bold, dynamic illustrations from acclaimed author-illustrator Dan Yaccarino, Five Little Pumpkins is a must-have Halloween board book!
Roll along with the pumpkins and their spooky friends as they get into some spirited Halloween fun. The perfect gift for little pumpkins everywhere!
12. Creepy Carrots – Aaron Reynolds
Jasper Rabbit loves carrots—especially Crackenhopper Field carrots. Until the day the carrots start following him…or are they?
Celebrated artist Peter Brown's stylish illustrations pair perfectly with Aaron Reynold's text in this hilarious picture book that shows it's all fun and games…until you get too greedy.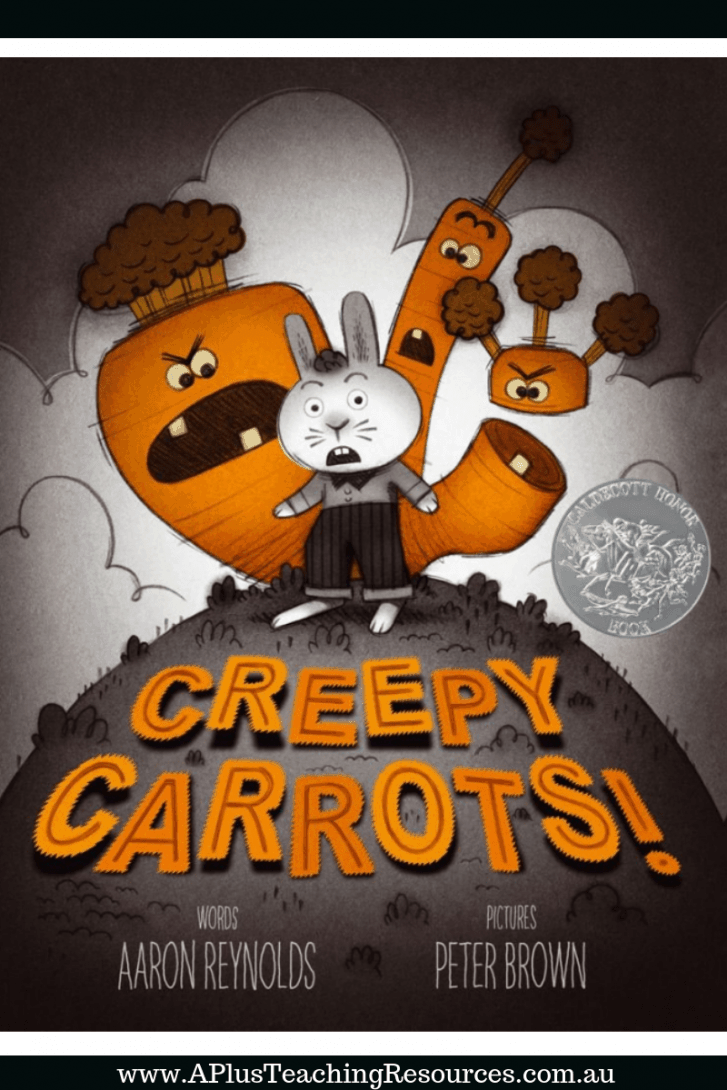 13. Skeleton Hiccups– Margery Cuyler
What's the best way to help a skeleton get over his hiccups?
14. Click Clack Boo – Doreen Cronin
Farmer Brown does not like Halloween. So he draws the shades, puts on his footy pajamas, and climbs into bed. Will the barnyard animals trick—or treat—Farmer Brown? Find out in this Halloween tale from the #1 New York Times bestselling creators of Click, Clack, Moo.
15. Pete the Cat: Trick or Pete – James Dean
Join Pete the Cat from New York Times bestselling artist James Dean as he goes trick-or-treating in this lift-the-flaps book! Pete loves Halloween and candy but not so much scary surprises. Follow Pete as he goes trick-or-treating from house to house and discover what is waiting behind each door.
Our Time Saving Halloween Resources
16. Pumpkin Cat – Anne Mortimer
For an educational Halloween experience, give Pumpkin Cat a read. Along with themes of friendship and patience, kids will get to see a pumpkin grow from seed to squash as Cat and Mouse work together through the seasons.
17. Funny Bones – Allan & Janet Ahlberg
The classic and beloved Funnybones by children's book superstars Janet and Allan Ahlberg.
In this, the first ever Funnybones book of all, we are introduced to the wonderful humor and fun of the much-loved series. The Funnybones books are a must for children just starting to learn to read – these funny skeletons are definitely not the scary sort!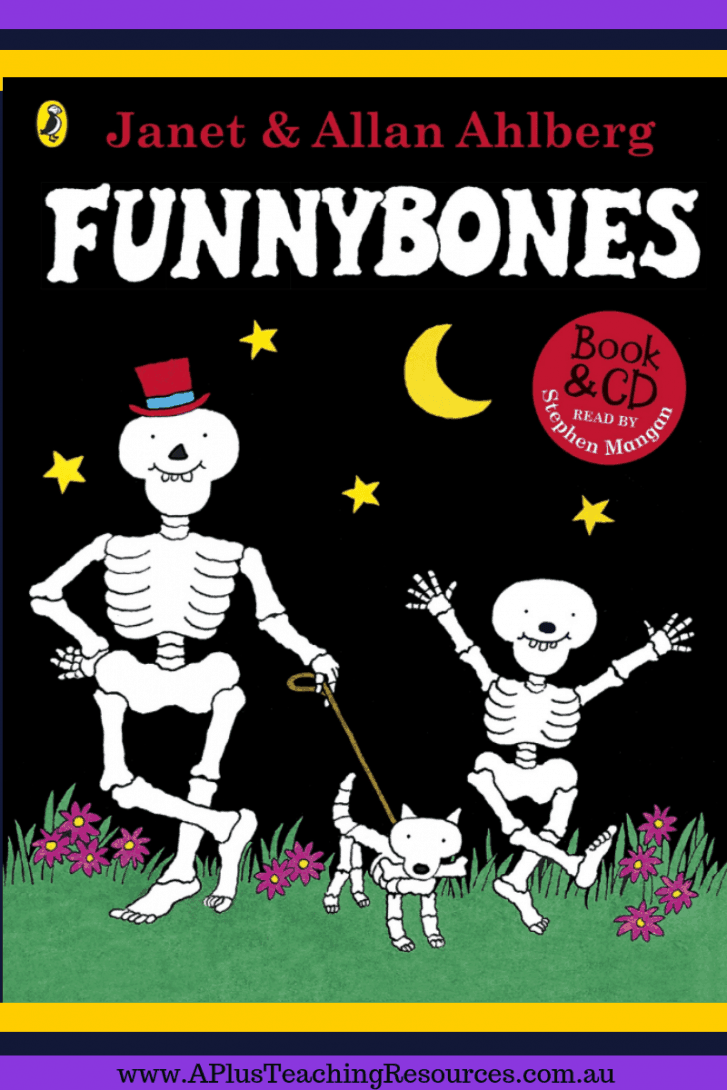 18. Splat the Cat and The Pumpkin Picking Plan – Rob Scotton
Take a trip to the pumpkin patch in this funny Splat the Cat tale by New York Times bestselling author-artist Rob Scotton. When Splat goes to the pumpkin patch with Seymour, he's determined to find the biggest pumpkin ever. But when he finally does, Splat finds out the real challenge isn't the pumpkin picking—it's how to get the pumpkin home!
19. Halloween Hustle – Charlotte Gunnufson
In the dark, a funky beat. Something white with bony feet. Skeleton dancing up the street, Doing the Halloween Hustle. Skeleton is dancing his way to a Halloween party—but as he grooves across town, he keeps stumbling, tumbling, and falling apart! Can Skeleton stay in one piece long enough to make it to the party?
20. The Spooky Wheels On The Bus – J Elizabeth Mills
THE SPOOKY WHEELS ON THE BUS is a humorous Halloween-themed version of the classic song THE WHEELS ON THE BUS…with a few ghoulish tricks and treats up its sleeves!  Count from One Spooky Bus up to Ten Goofy Ghosts as this Halloween ride races through town picking up a few unsuspecting passengers along the way.
21. Ten Timid Ghosts – Jennifer O'Connell
Count back from ten to one with this colorful counting book for beginning readers filled with witches, ghosts, and haunted houses.
22. How To Catch A Monster – Adam Wallace
A USA Today Bestseller! From the creators of the New York Times bestselling How to Catch a Leprechaun and How to Catch an Elf!
Get ready to laugh as a young ninja heads into the closet to meet the monster that's been so scary night after night! But what if things aren't what they seem and our monster isn't scary at all? What if our ninja hero is about to make a friend of strangest sort?
It is the spookiest time of year! Peppa and her family play outside in the leaves, carve pumpkins, and dress up in costumes for a Halloween party with all of their friends!
24. It's Pumpkin Day, Mouse! – Laura Numeroff
Join Mouse from 'If You Give a Mouse a Cookie' as he decorates all the pumpkins in the patch. Mouse is excited for fall because that means it is time to decorate pumpkins! But one is missing. Where could it have gone?
This is the perfect Halloween book for the very youngest reader, and is just the right book to get kids and budding artists inspired to work on their own Halloween crafts.
25. Spookie Pookie – Sandra Boynton
It's Halloween! What will little Pookie decide to be this year? Pookie tries on costumes one by one, but somehow can't find just the right thing to wear…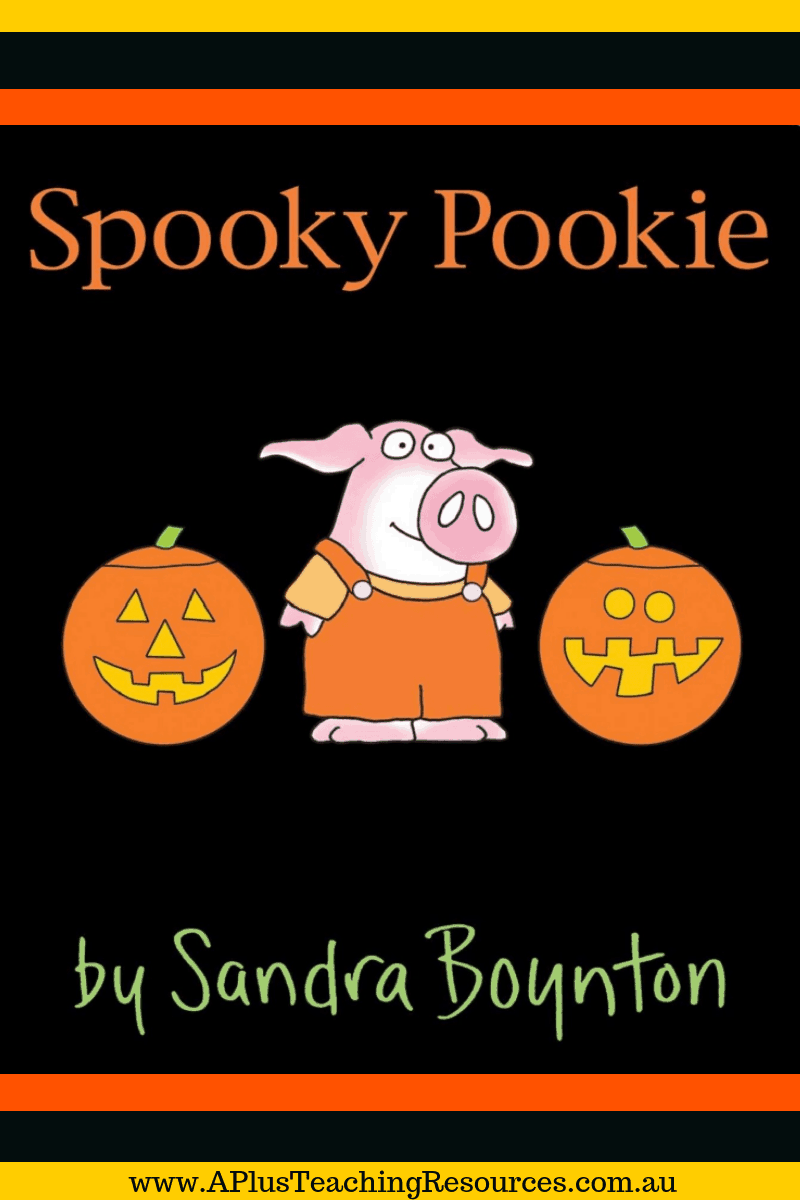 26. One Two Boo! – kristen L. Depken
The littlest trick-or-treaters can lift the flaps to count their way through a spooky old house . . . but they had better be prepared for a few surprises! With a die-cut cover, adorable illustrations, and a flap on every page, this sturdy little board book is the perfect Halloween gift for trick-or-treaters everywhere.
27. Llama Llama Trick or Treat – Anna Dewdney
In Llama Llama Trick or Treat, little llama finds the perfect costume, picks out a pumpkin for a jack-o'-lantern, and then goes trick-or-treating with Mama and his friends!
28. Little Blue Truck's Halloween– Alice Schertle
Beep! Beep! It's Halloween! Little Blue Truck is picking up his animal friends for a costume party.
With the delightful rhymes and signature illustration style that made Little Blue Truck a household name, Blue's new adventure is full of festive costumes, fall colors, and plenty of Halloween fun!
29. There was an Old Mummy who Swallowed A Spider – Jennifer Ward
From the creators of the bestselling There Was an Old Monkey Who Swallowed a Frog comes a spooky rendition of the popular "Old Lady Who Swallowed a Fly" song.
As the old mummy makes his way across a graveyard and through a haunted castle, he swallows all kinds of creepy things. From a rat to witches' brew, and a crow to a spooky ghost, this mummy keeps swallowing and swallowing…until finally there's a knock on the door…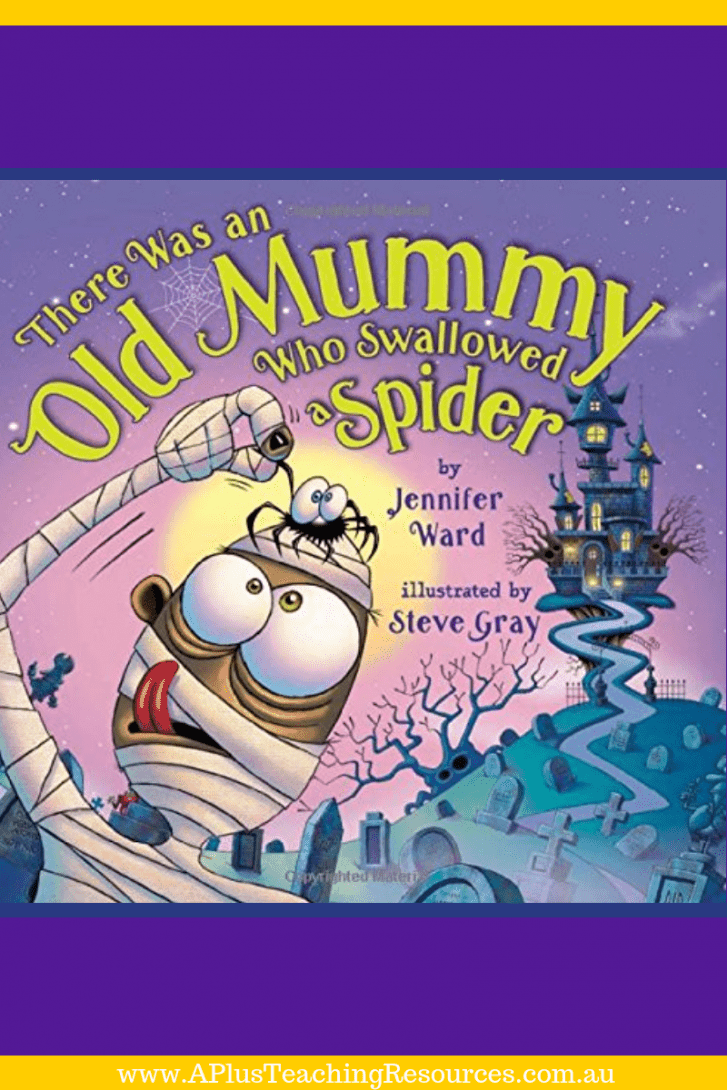 Franklin and his friends are excited about the Halloween party. But things get scary when Franklin begins to think that there might be a real ghost at the party in this Franklin Classic Storybook.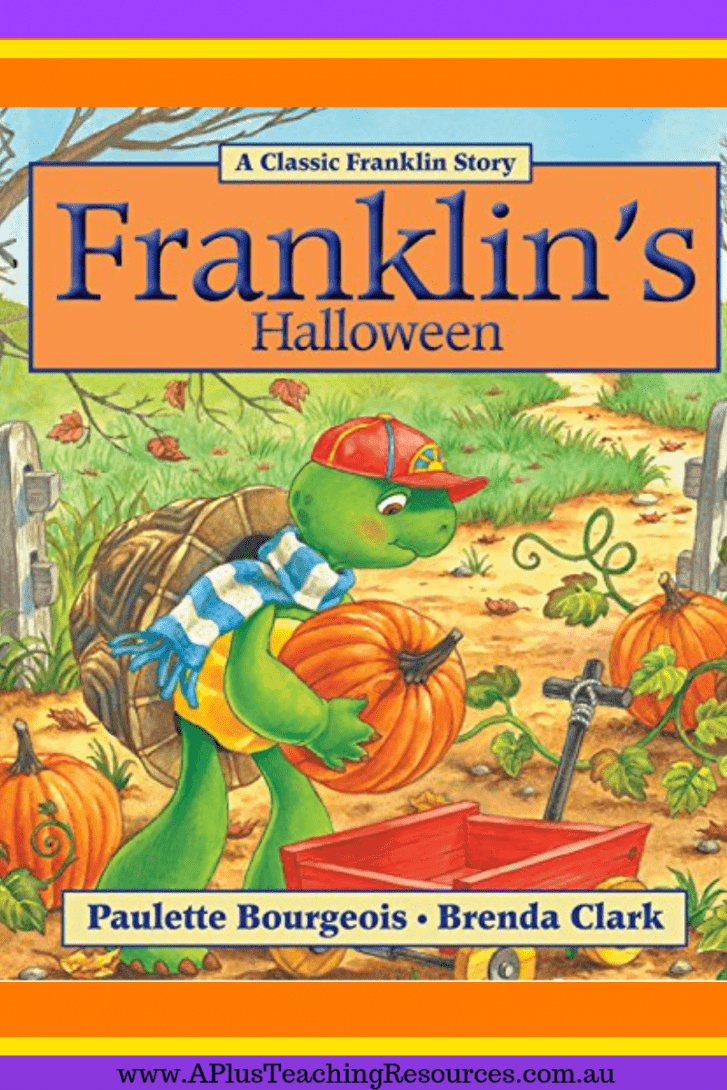 31. Eek  Halloween Sandra Boynton
It starts with an uh-oh—the chickens are nervous! Strange things are happening. One chicken saw a pumpkin with flickering eyes, another spied a mouse of enormous size. They all saw a wizard and a witch, and a spooky robot. "WHAT'S GOING ON HERE? WHAT DOES IT MEAN? / Relax, silly chickens! It's HALLOWEEN!"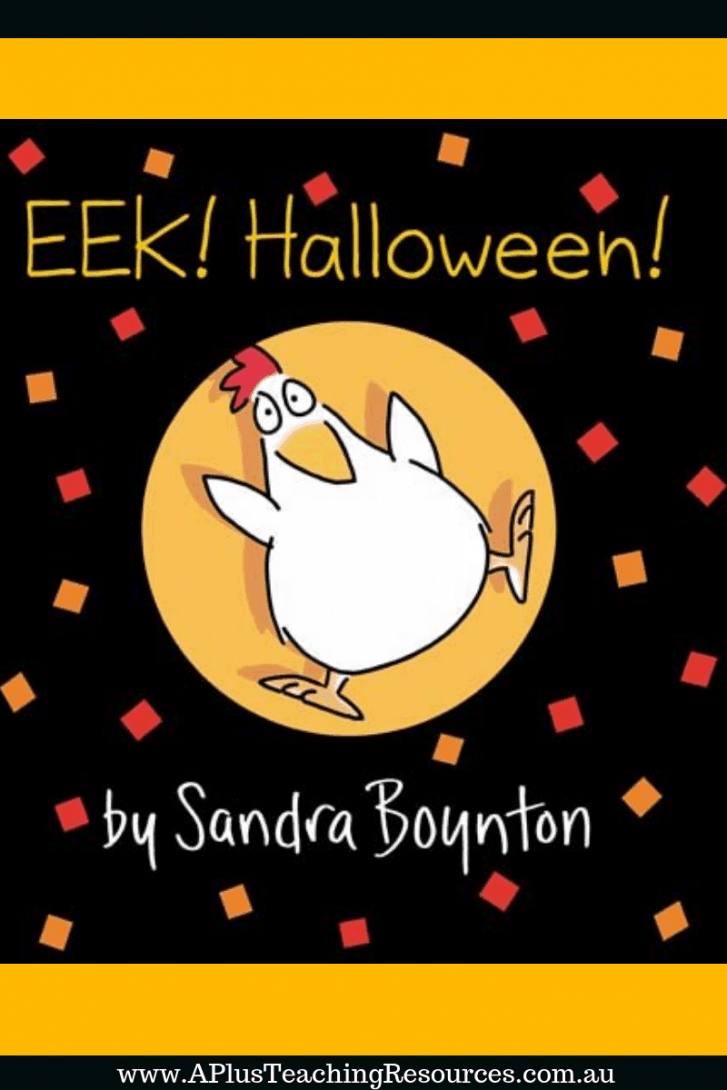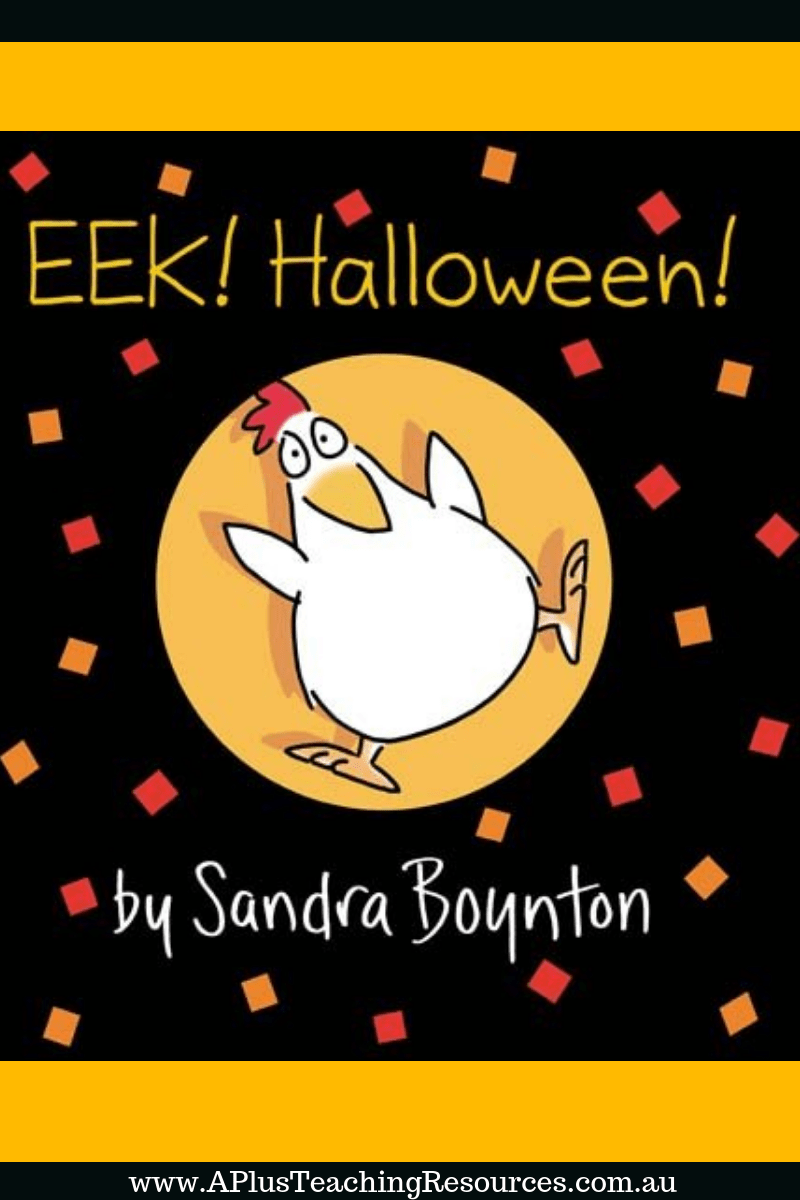 Click the Image To Get Your Free Pumpkin Number Recognition Activity
Your Time is Precious So Save yours with our Spider Printable Number Games
More Spook-tacular Number Recognition Activities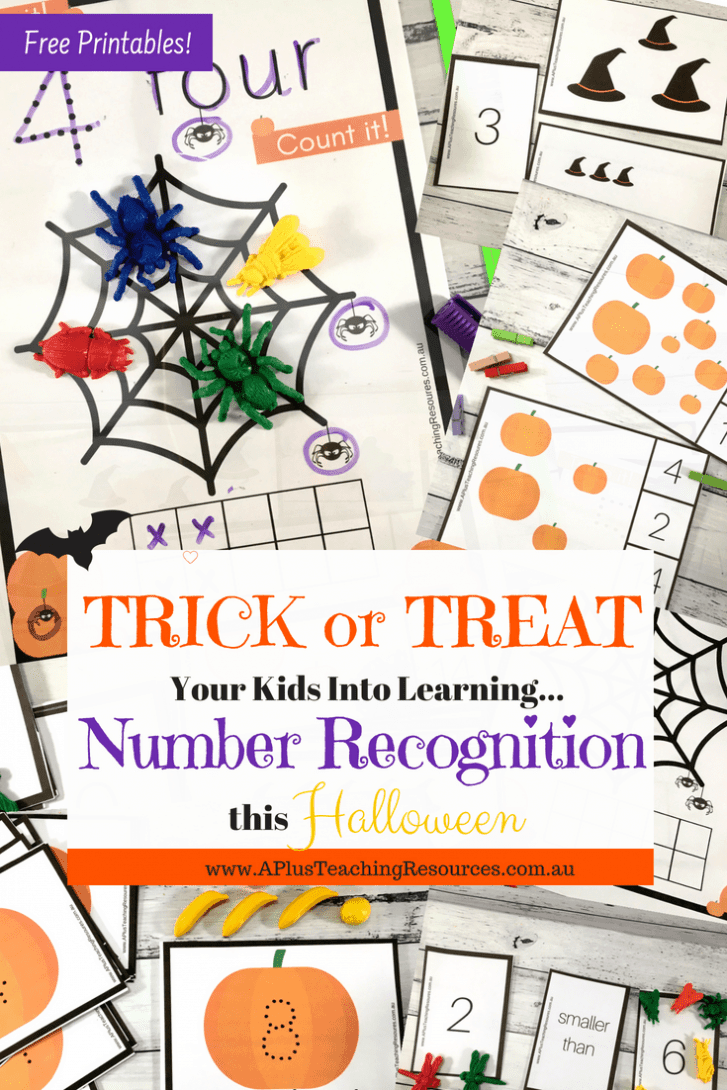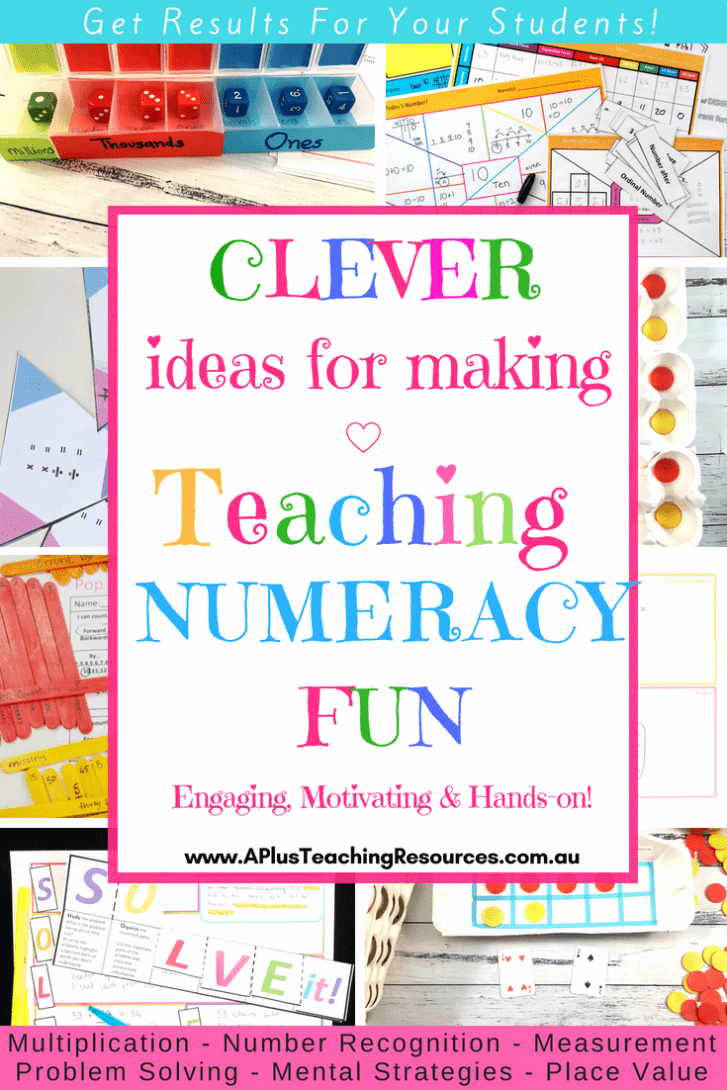 Do you have a favourite Halloween Picture book? Share Your Favourite with us in the comments…
PSST! If you want to Save time and $$$ on Teaching Resources Join Our VIP Club! Get instant access
To ALL our PAID & FREE Resources Plus 20+ New Activities Every Week! Click The Image Below To Find Out More…