Five 10 Minute Easy Dinner Recipes  You Can Whip Up On a School Night! If you want cordon bleu recipes then this is NOT for you!  These dinner ideas are quick, simple and will get dinner on the table in under fifteen minutes.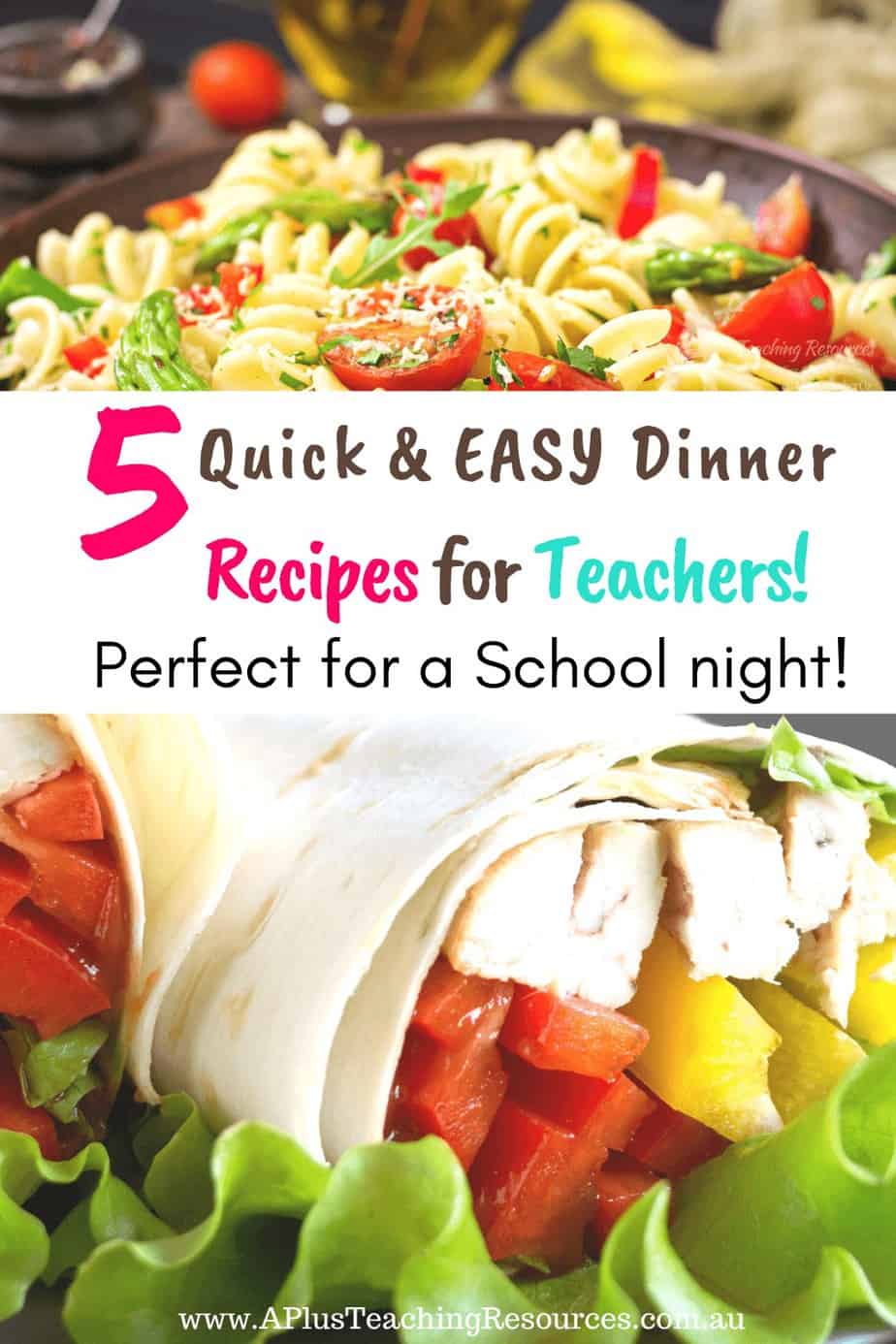 When you get home after a long day at work you've probably got a hundred and one things still left to do for school tomorrow? In an amongst the lesson planning, marking, prepping and laminating, there's getting dinner on the table. Here's 5 very simple, but delicious dinner ideas  to see you through a busy week at school.
There's nothing like making your  own meals at home. It's a win-win  when it comes to your health, and your wallet too! But if your work schedule is super hectic, and which teacher's isn't, all you really want to do is  dig in and not spend ages menu planning, shopping and then cooking dinner every night. So here's a little help.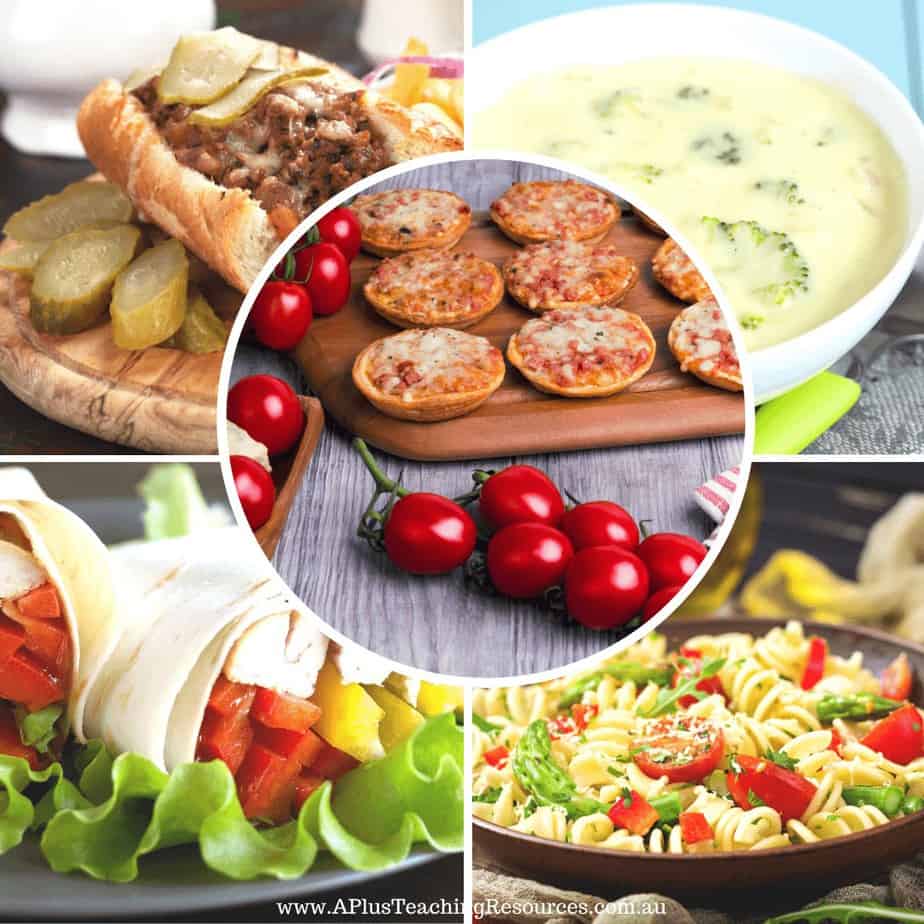 This post may contain partner links. Read more here
Related Post: Easy slow cooker pumpkin soup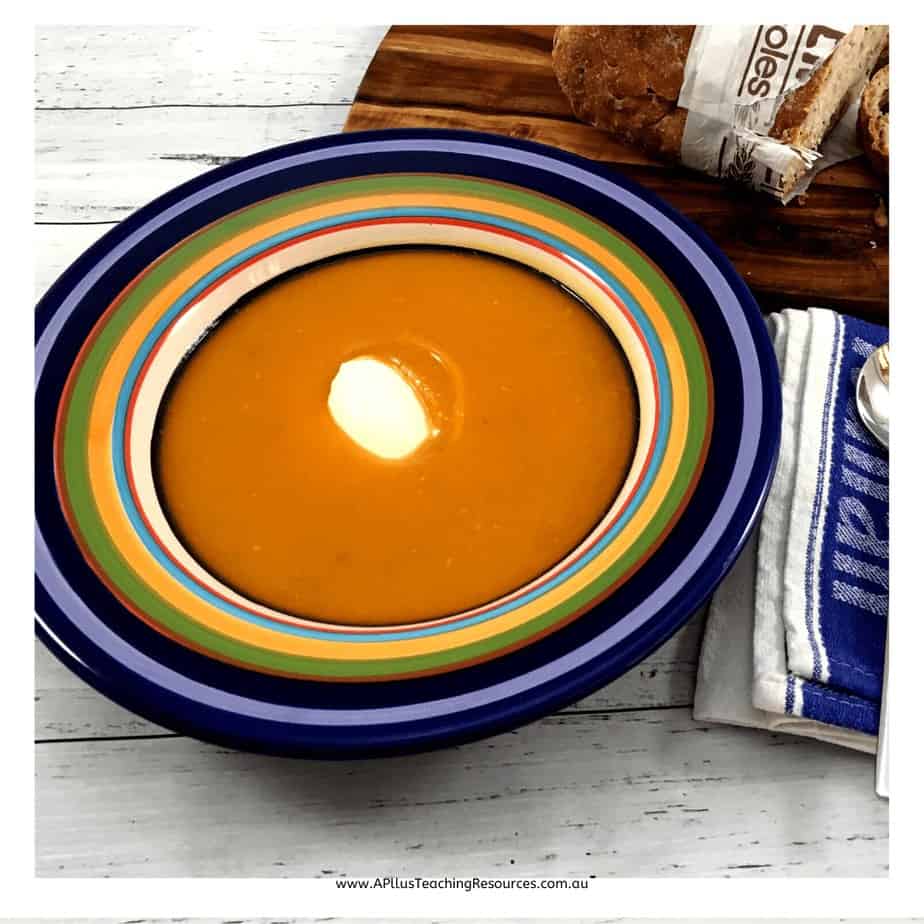 Read on to discover 5 quick and easy dinner ideas that are ready in 10 minutes or less! To give you an extra helping hand we've popped these recipe ideas into a meal planner printable for you. So you've got dinner covered for the next 5 workdays! Scroll to the end of the post to get it.
Easy Dinner Recipes
Quick Burritos
Burritos are your best bet for a quick weekday dinner.  On your way home from work, stop and grab a pack of tortillas, sour cream, avocado and a rotisserie chicken.
In a bowl, create a mixture of grated cheese, some leftover veggies (bell peppers, avocados and carrots work well), some spices and leftover shredded chicken (or rotisserie chicken). Place it in the centre of a tortilla, roll it, and toast it on both sides with a little drizzle of olive oil.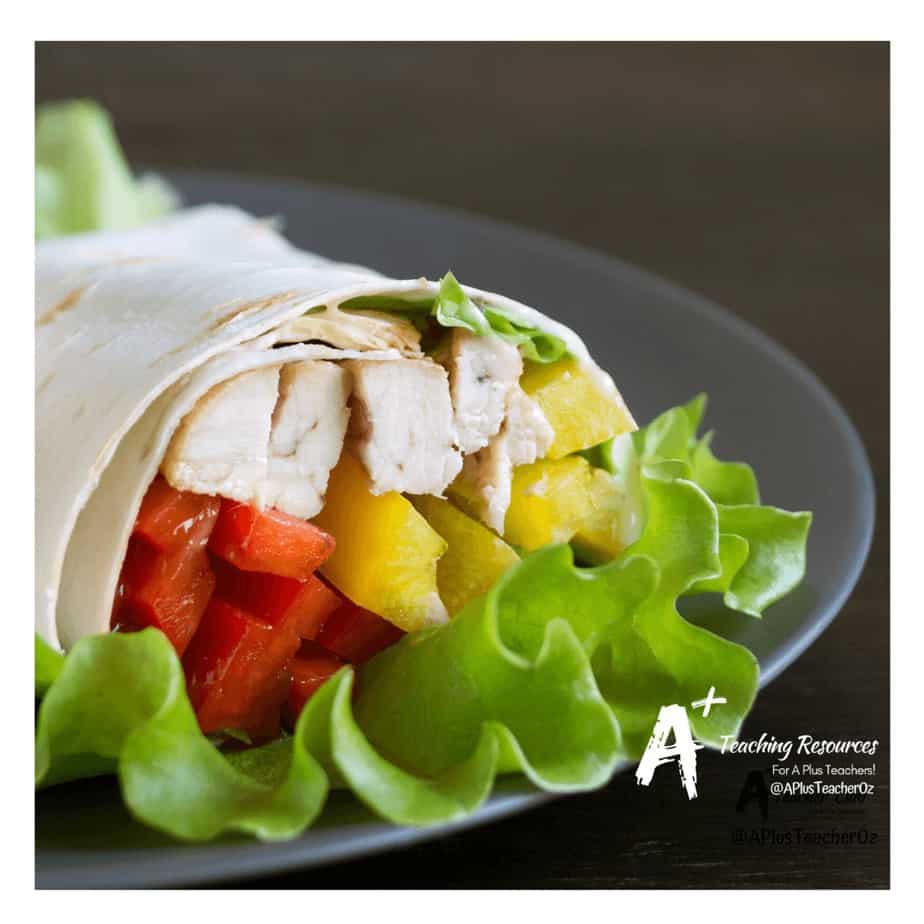 10 Minute Sloppy Joes
Got a meat lover in you? Sloppy joes can be a great dinner option for you if you've got ground beef or turkey ready! A sloppy Joe is all the taste of a burger but without the hassle of preparing them!
Start by sauteing some chopped onions and garlic in a pan until soft, and adding in the ground meat with some spices and tomato sauce, and cooking it on high with the lid on until cooked. Remove from heat, add in some mustard and mix well. Spoon this mixture on one side of a sliced bun, and serve hot!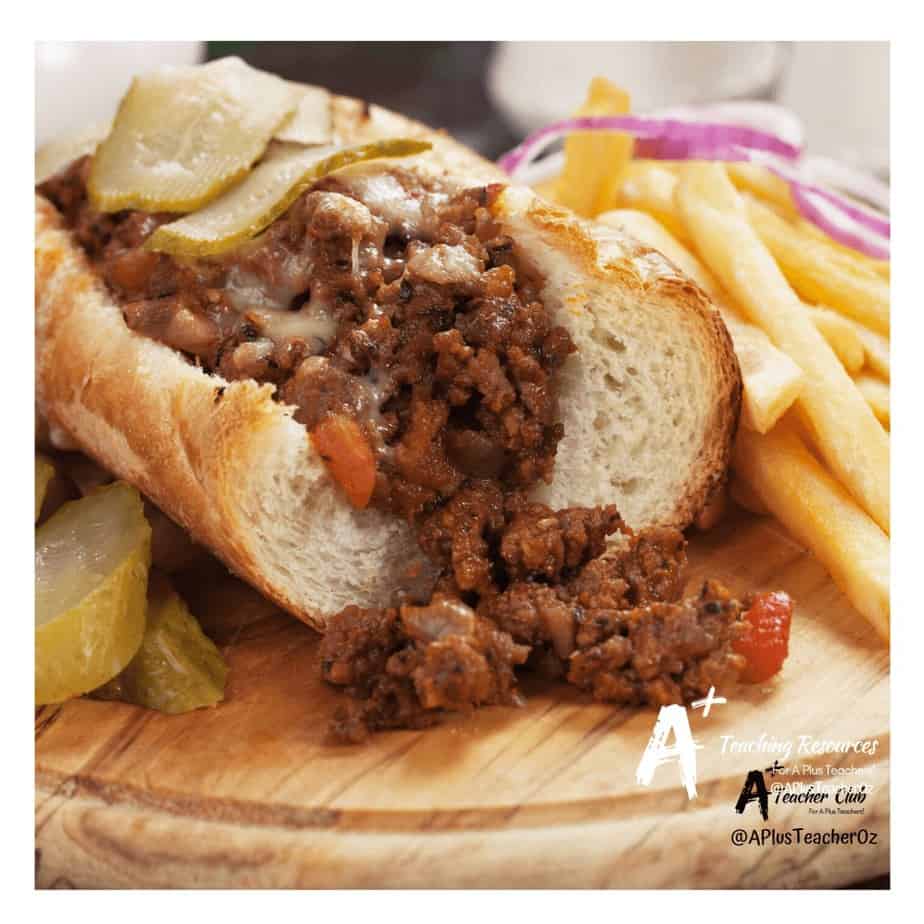 Easy Veggie Pasta
Got frozen veggies? A simple pasta could turn out to be a great dinner option for you to whip up! Make this meal healthier by swapping regular pasta for multigrain or whole wheat pasta!
Boil the pasta and on the side, saute the veggies in some olive oil. Add some spices, tomato ketchup and grated cheese. Drain the pasta, and mix it with the veggie mixture. That's it!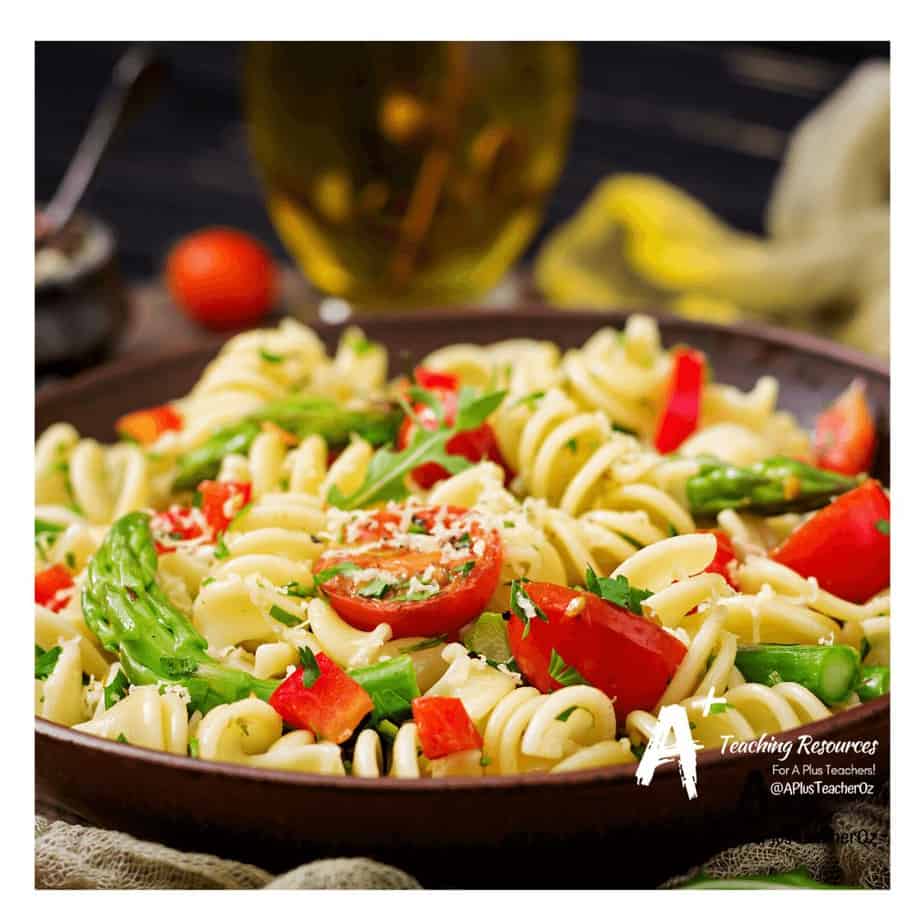 Related Post: Zucchini Zoodles & Sweet Potato Bake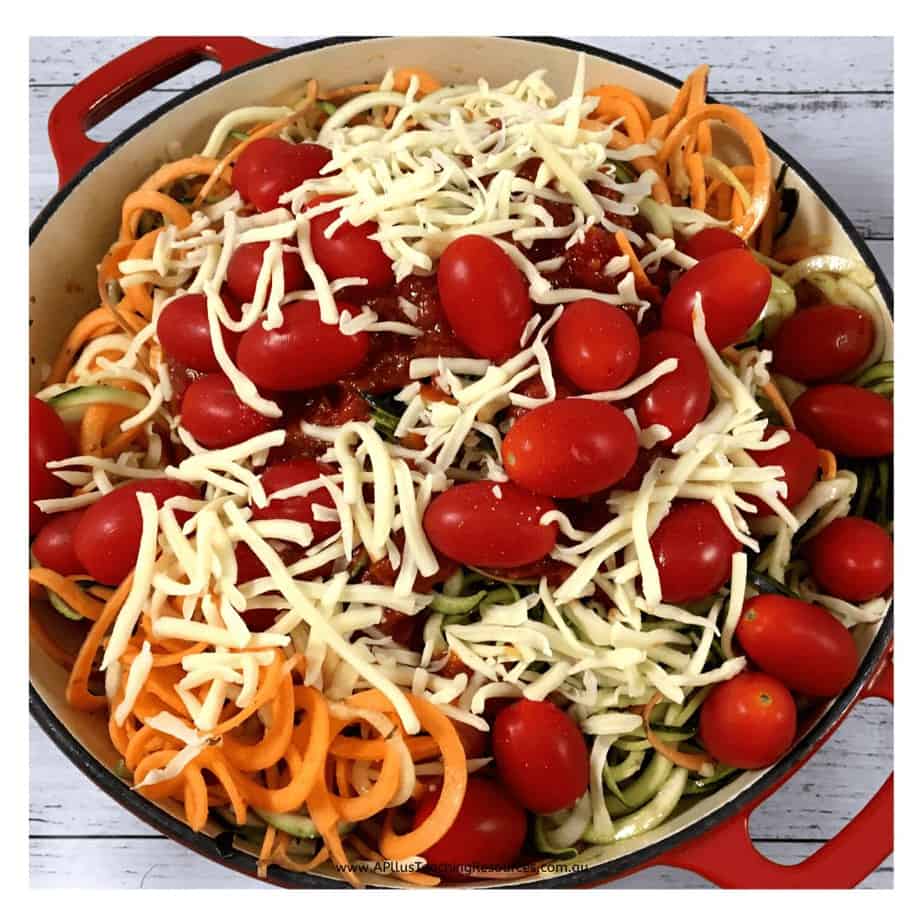 Broccoli & Cheese Soup
You know how great broccoli is for you, but let's face it- loving it is harder than you'd like. Give this easy soup a try and you'll be surprised at how delicious this green veggie can be. Start by boiling broccoli florets with a few cloves of garlic until soft and tender. Pulse it with a stick blender until smooth, add in some stock (or just water) to loosen the mixture, grated cheese and season with your favorite spices!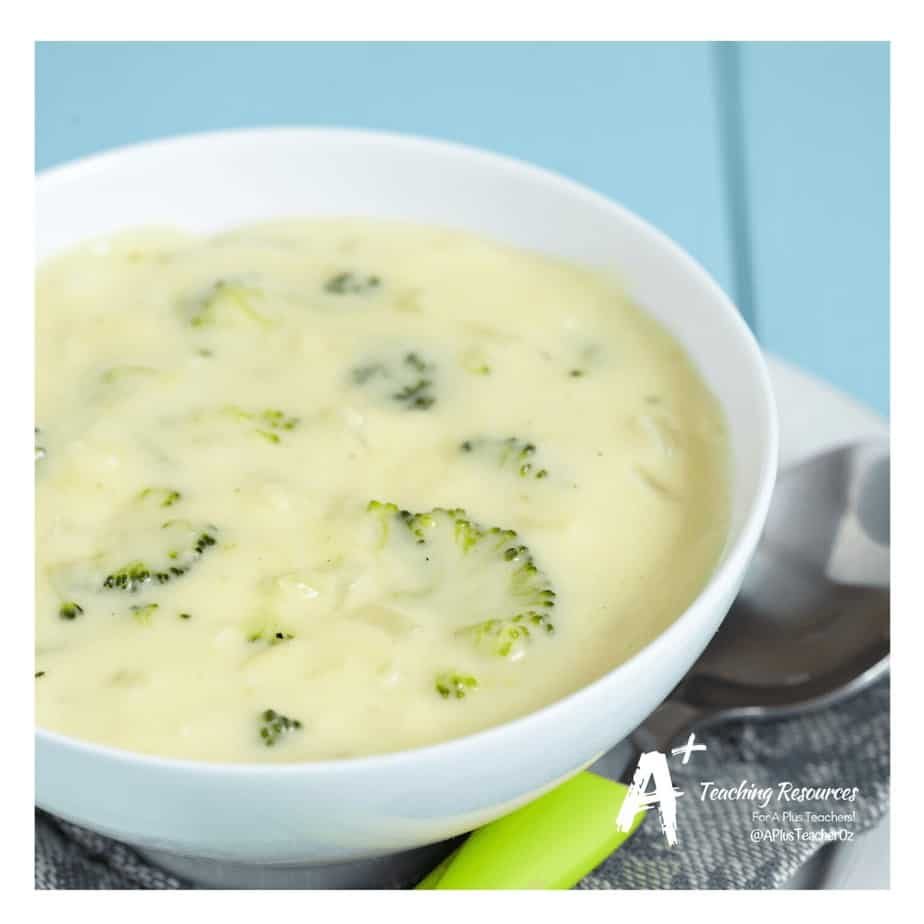 Related Post: Simple Homemade Tomato Soup
Bread Pizzas
We've saved the best for last! There's nothing like some crusty hot pizza for dinner right? And it doesn't even have to be takeaway! All you need is some bread- any kind works- even the regular sliced bread. Simply spread a little tomato based sauce (store-bought or homemade) over the bread, layer it with any leftover veggies that you might have (onions, bell peppers) and other ingredients like sliced olives and jalapenos. Top it with some cheese (or skip this one if you're watching your weight), sprinkle some dried oregano over the top and pop it in the oven for a few minutes!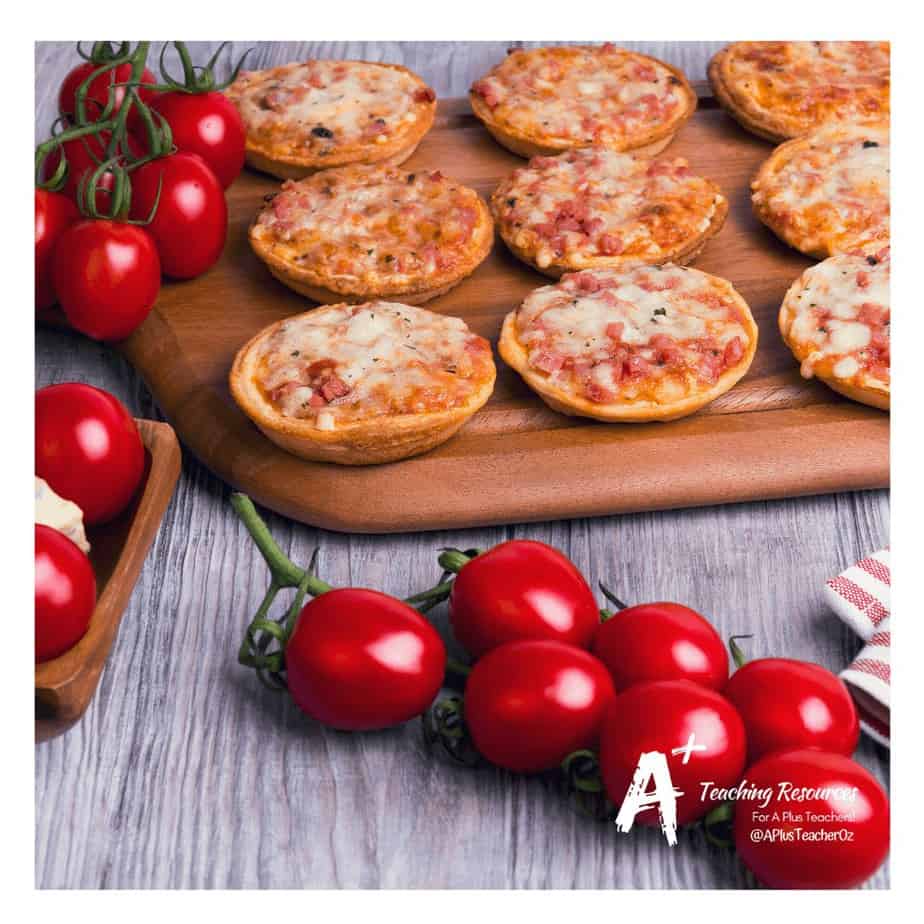 And for the icing on the top here's a free 5 night meal planner for you! Click the image below to Download.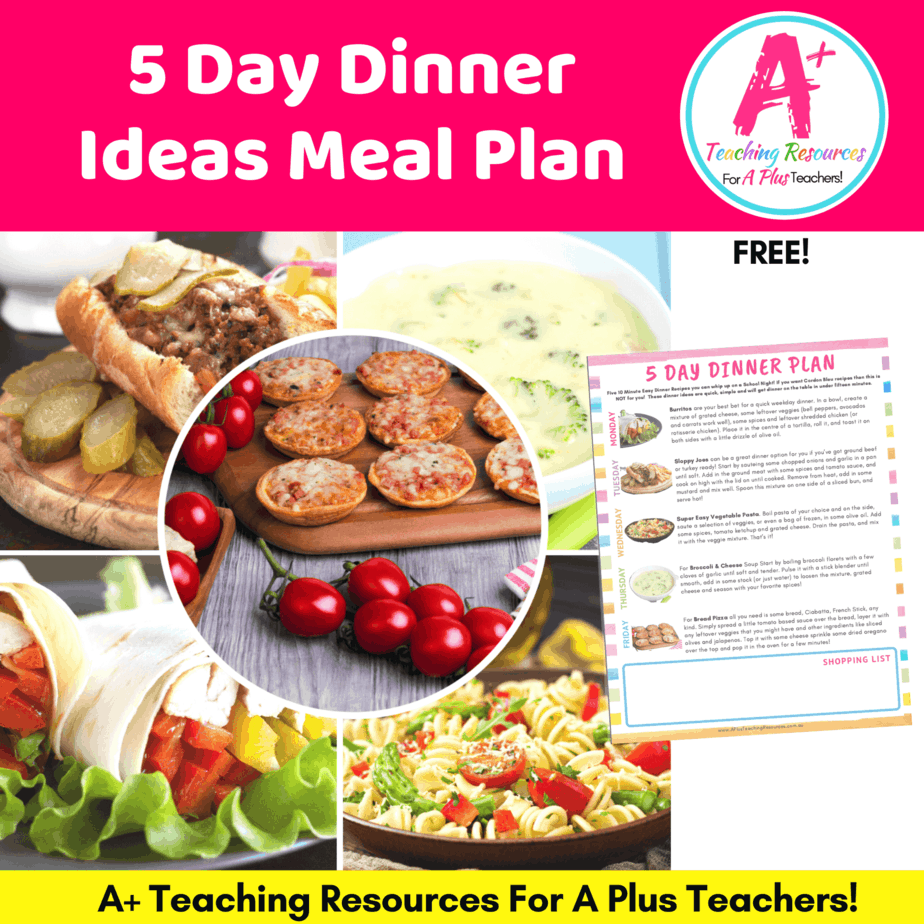 Related Posts: Easy Cooked Playdough Recipe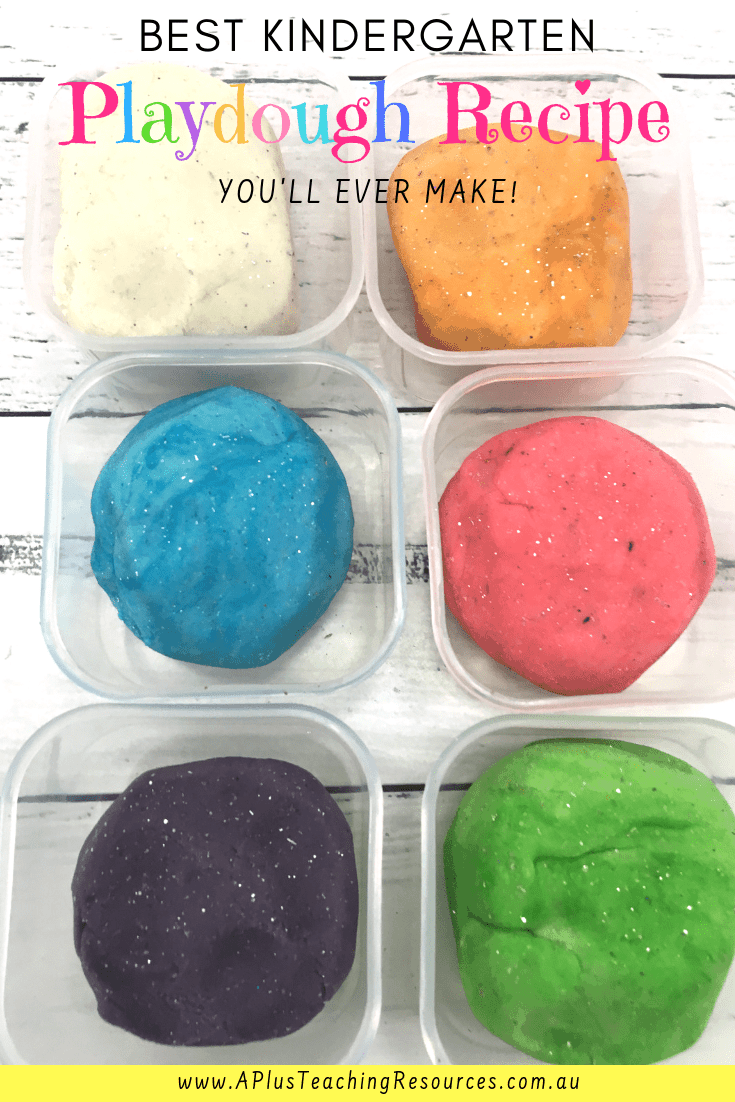 How To Colour Rice For Rainbow Sensory Bins
Resources For Teaching Numeracy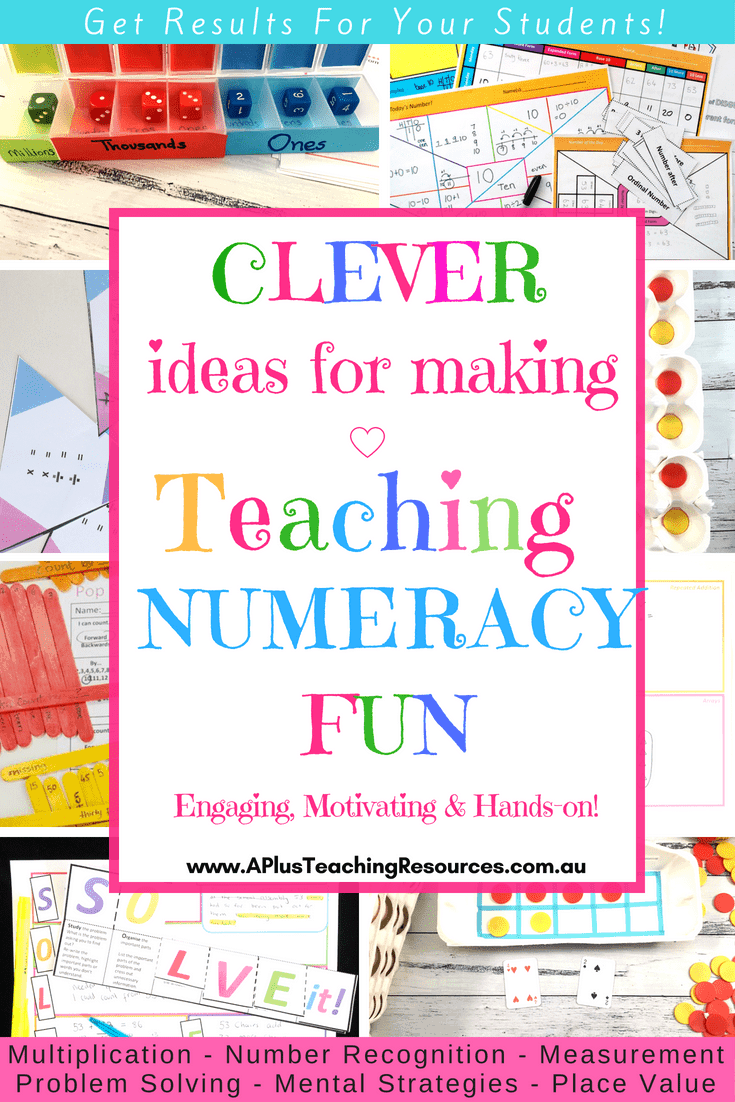 Free Teacher Worksheets
Find more Recipes For Teachers on our Pinterest Boards Too!