Our simple homemade tomato soup is delicious! Make it from scratch in the crockpot using tomato, onion, potato, bacon, garlic, a yummy recipe for teachers! It's the best ever tomato soup you'll ever make from scratch!

Simple Homemade Tomato Soup From Scratch
It doesn't take much to make a healthy, flavourful soup from scratch, especially with this easy tomato soup recipe! It's such a simple recipe that you can change and tweak to suit your own taste. Another easy recipe to add to your dinner ideas file!
Omit the potato and add in carrot or capsicum and replace the oregano with basil! You can make it healthier by leaving out the butter and oil or more indulgent with a big glug of cream! Whatever you can muster on a school-night!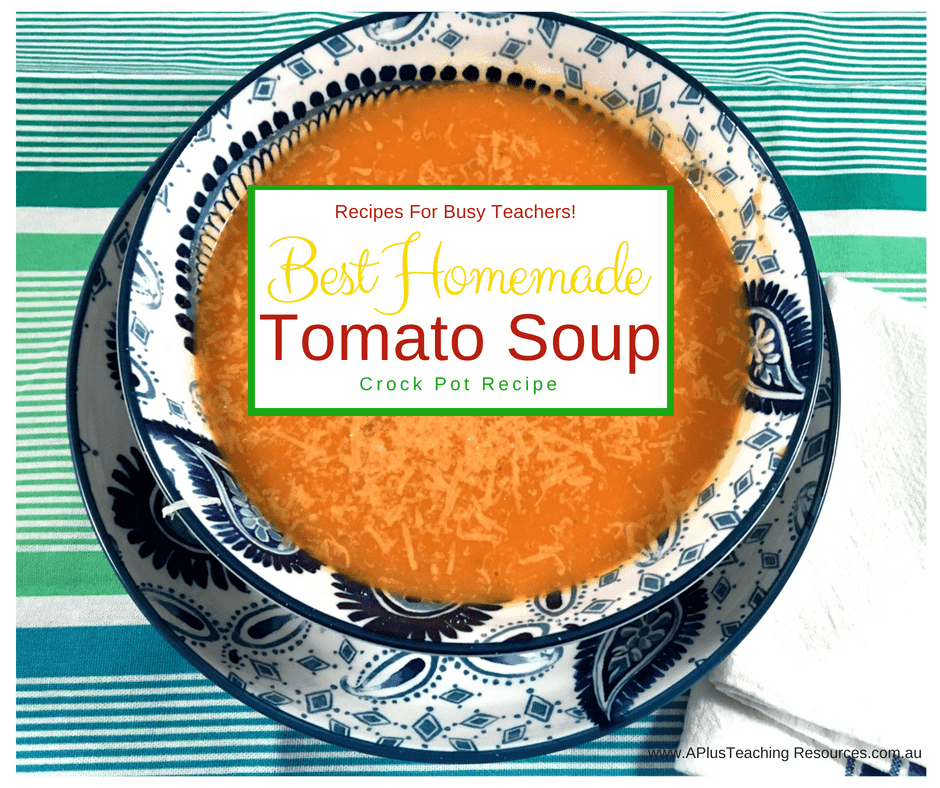 *this post contains affiliate links, your purchasing experience will not be affected. A Plus Teaching Resources may receive a small commission for referring your purchase.
Useful Equipment For Making Simple Homemade Tomato Soup
Crockpot – Slow Cooker – Stove Top
This soup can be made in 30 minutes on the stove or it's just perfect for leaving in the slow cooker or crockpot to cook while you're at work! When you get home blend the simple homemade tomato soup with a stick blender and mop it up with crusty bread!  Yum!  Print out and save a copy of this perfect school-night recipe and add it to your Teacher Life Recipes file!
Related Post: Classroom Recipes For Teachers
Tomato Soup Instructions
I don't peel my tomatoes or potatoes but you can if you like. Chop your tomatoes, onions and potatoes. I sometimes even add a carrot or two!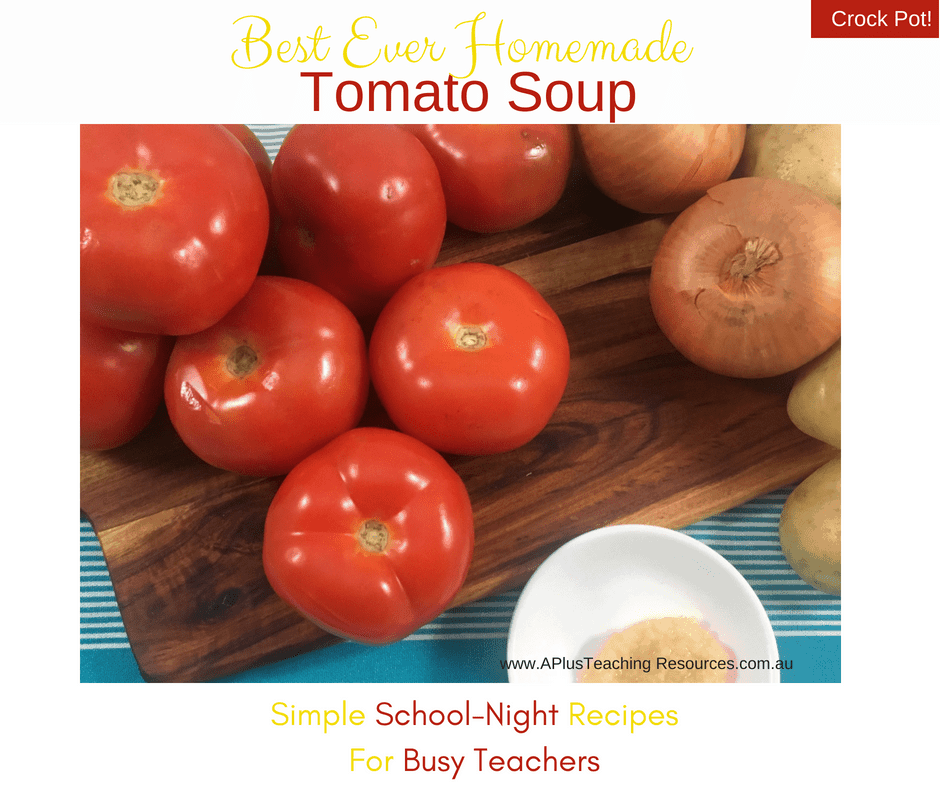 Place vegetables in a slow cooker and add stock, chilli, and garlic, oregano or seasonings of your choice. To save on washing-up try a slow cooker liner slow cooker liner!
Related Post: Best Playdough Recipe EVER!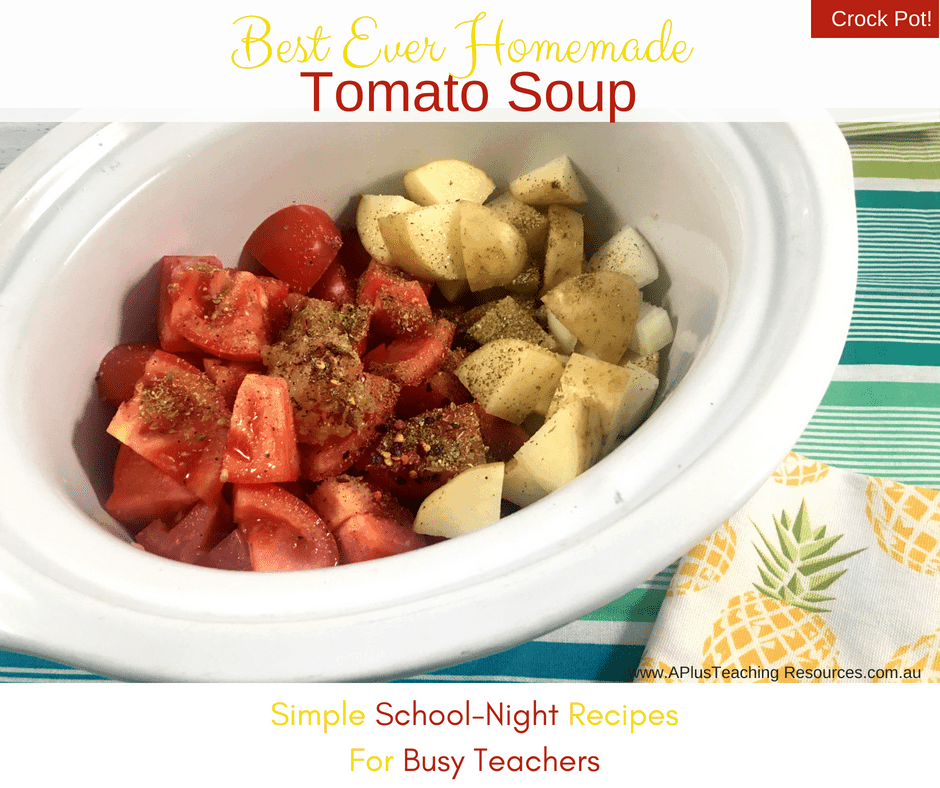 Cook in the Slow Cooker for 4 hours on high or 8 hours on low. Blend until smooth using a stick blender. Add a dash of milk or cream and lightly shaved parmesan cheese. Serve with warm crusty bread!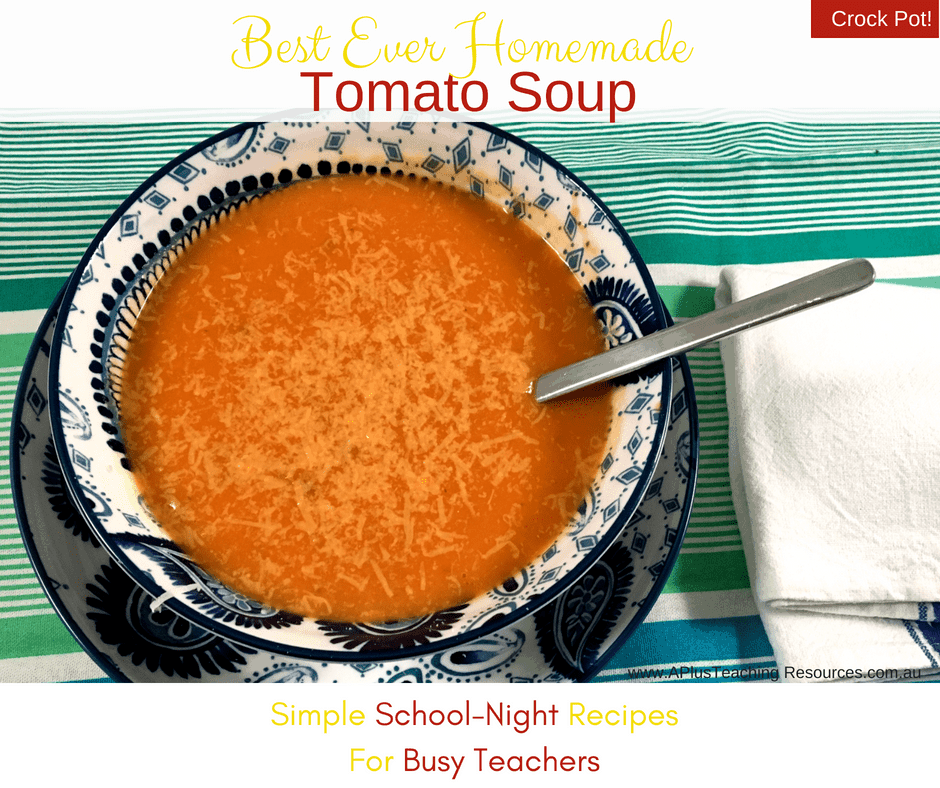 Enjoy this Easy Tomato Soup Recipe!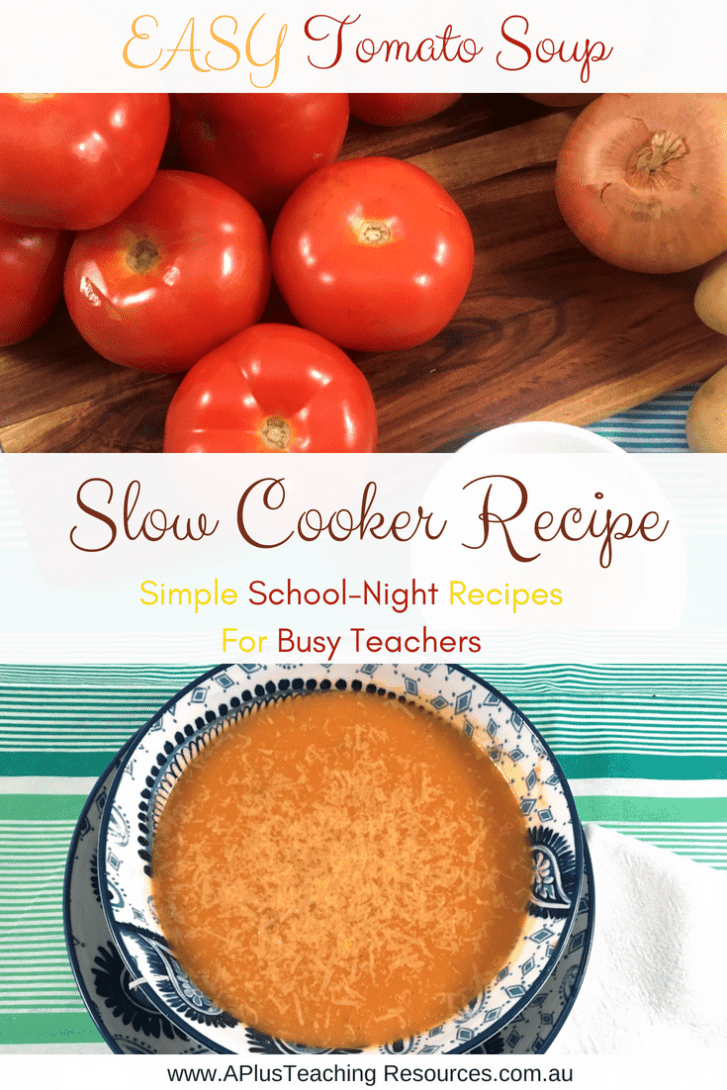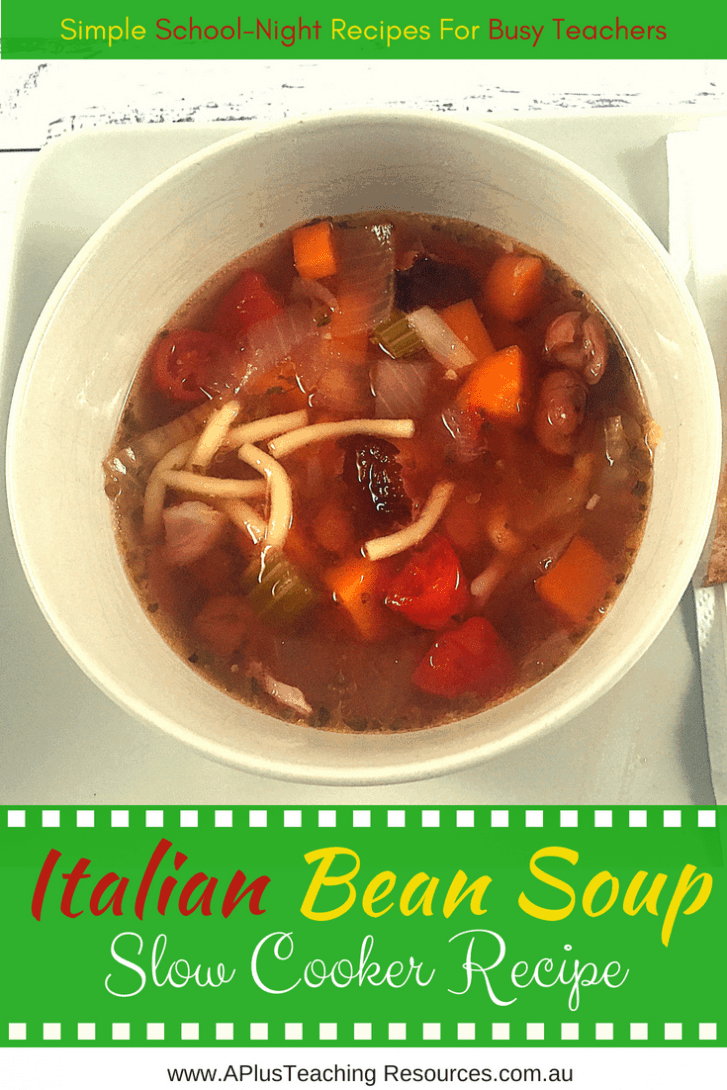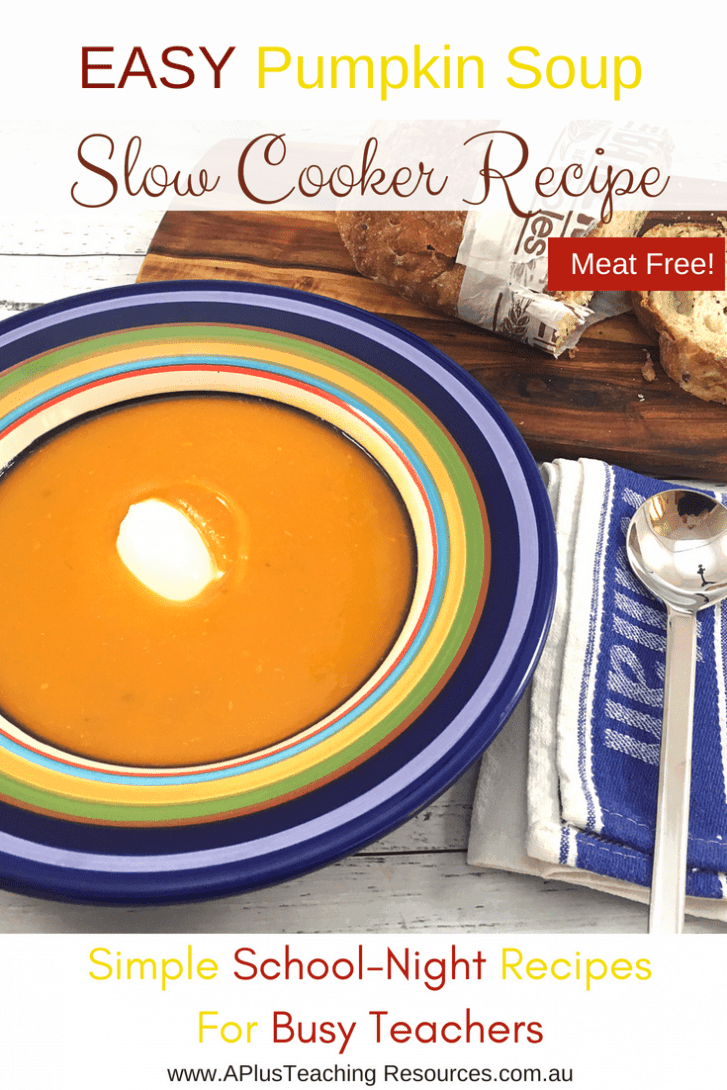 Have you made this yet? Let us know your recipe in the comments below!

| | |
| --- | --- |
| | |
Chop all the ingredients and place into crock pot or slow cooker.

Add garlic, herbs & season with salt 7 pepper. Add stock.

Cook with lid on for 4 hours on high or 8 hours on low.

serve with crusty bread and grated parmesan.