Enjoy the March holiday with these jolly St Patrick's Day Books For Kids. Celebrate and learn the history and traditions of St. Patrick's Day with our favourite Picture Books About Clovers, Leprechauns, and Luck!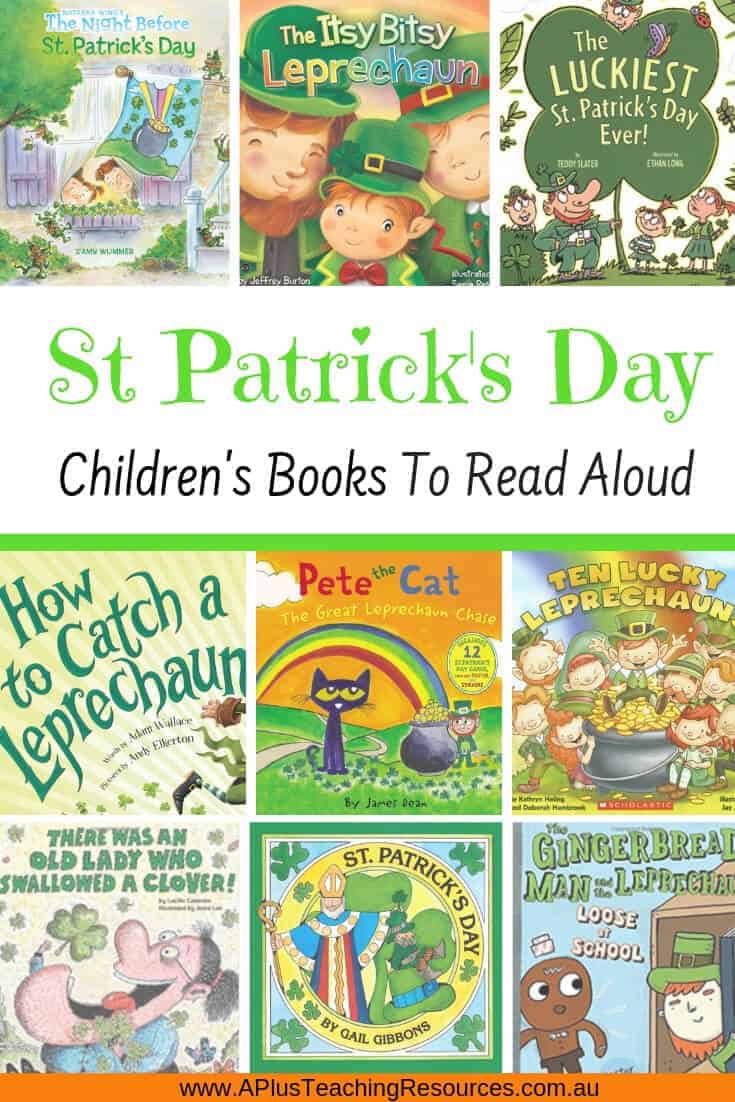 I just love using picture books in the classroom. Over the years I have found that it's not just the Kindergarten and Early grade students who love to be read a story, even the big kids love a picture book too!  Kids just love the fun and humour of being read a beautiful picture book. And there's extra points if it rhymes!
Here's a handy list of great St Patrick's Day Books For Kids to help you get started. Find more MUST have Children's Books For Your Classroom on this post too!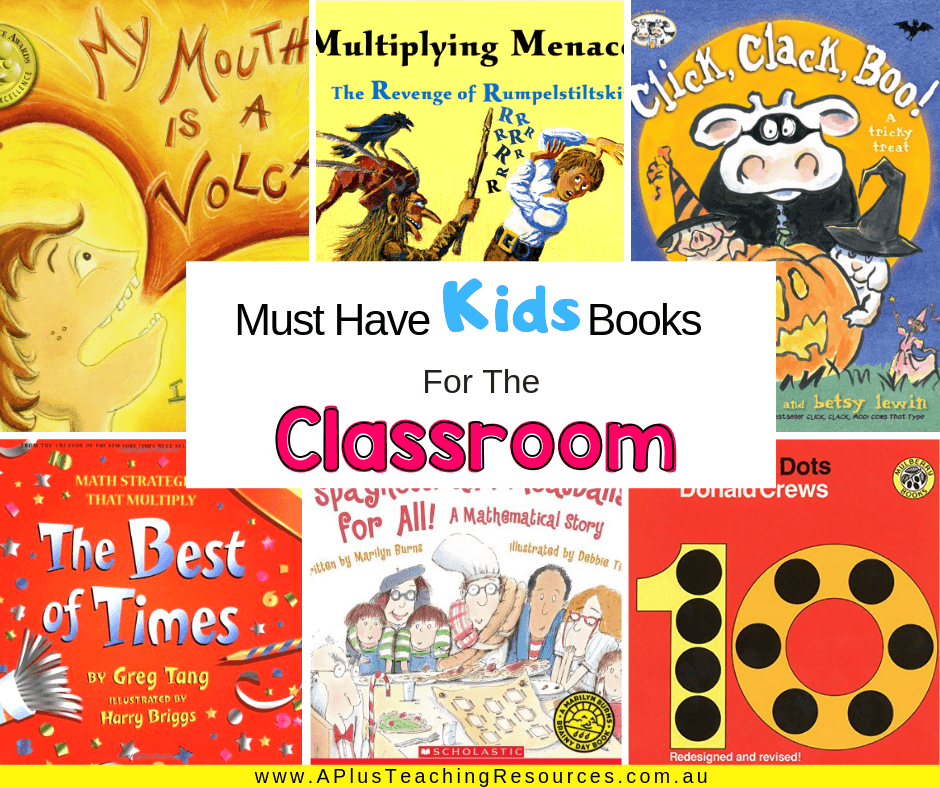 How To Catch A Leprechaun  -You've been planning night and day, and finally you've created the perfect trap! Now all you need to do is wait. Is this the year you'll finally catch the leprechaun? Start a St. Patrick's Day tradition with this fun and lively children's book.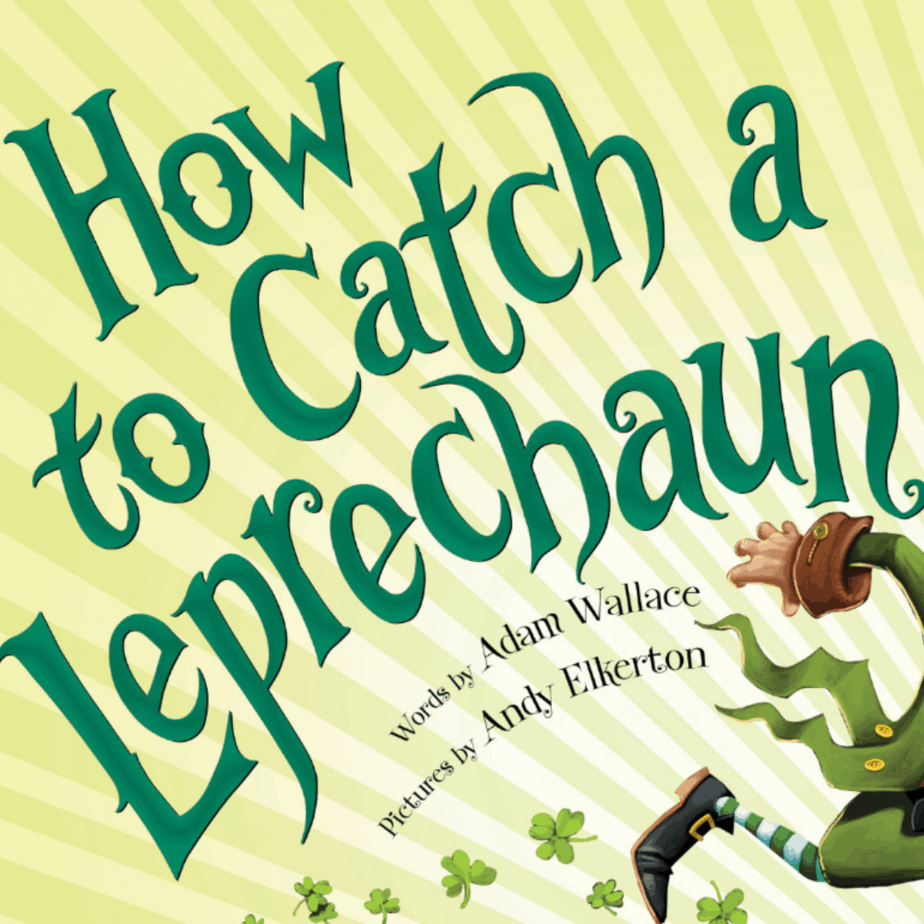 There was an Old Lady Who Swallowed A Clover -There was an Old Lady who swallowed things over and over, and now she's come back to swallow a clover! She's back! That lovely old lady has returned just in time for St. Patrick's Day. Now she's swallowing items to make the perfect rainbow to hide a pot of gold.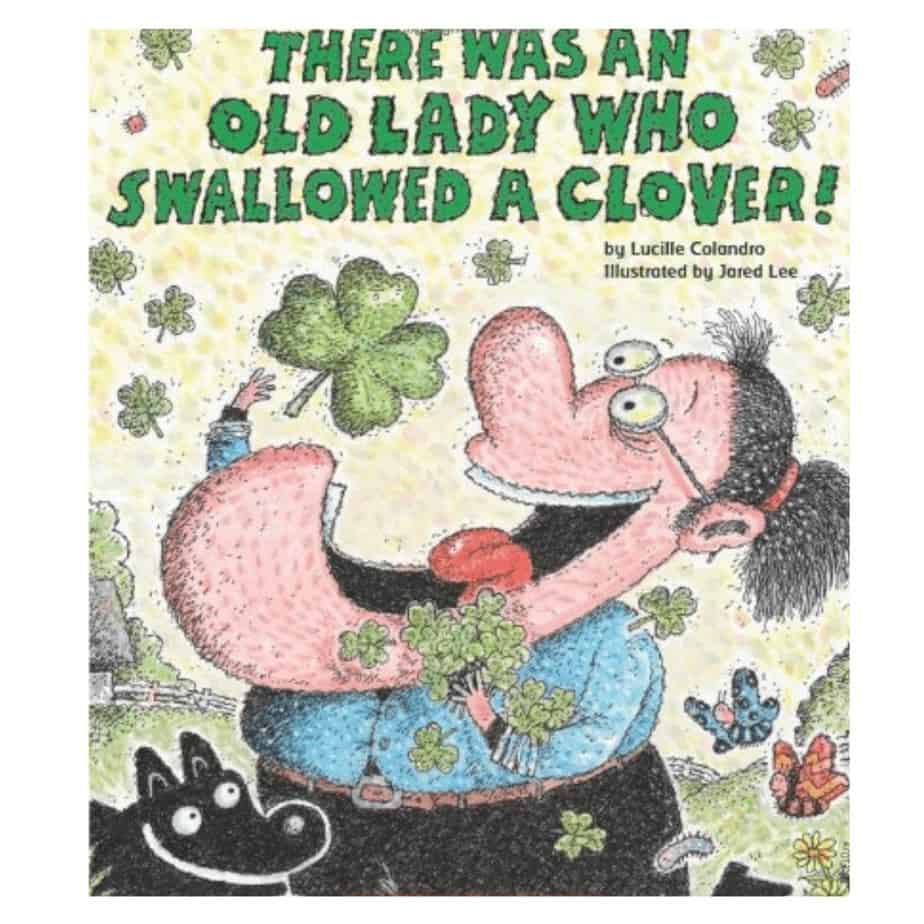 Related Post- 10 Interesting St Patrick's Day Facts You Never Knew!
The Gingerbread Man & The Leprechaun Loose at School – After a mischievous leprechaun makes a mess of the band room, the Gingerbread Man vows to catch him. He follows the leprechaun's clues all around the building finding chaos everywhere–even in the library! But then he finds the worst clue of all. It says the leprechaun's next target might be a house made of gingerbread! Luckily, the Gingerbread Man makes it to his classroom in time to set a trap for the leprechaun. He'll show that mischief maker that he messed with the wrong cookie this time.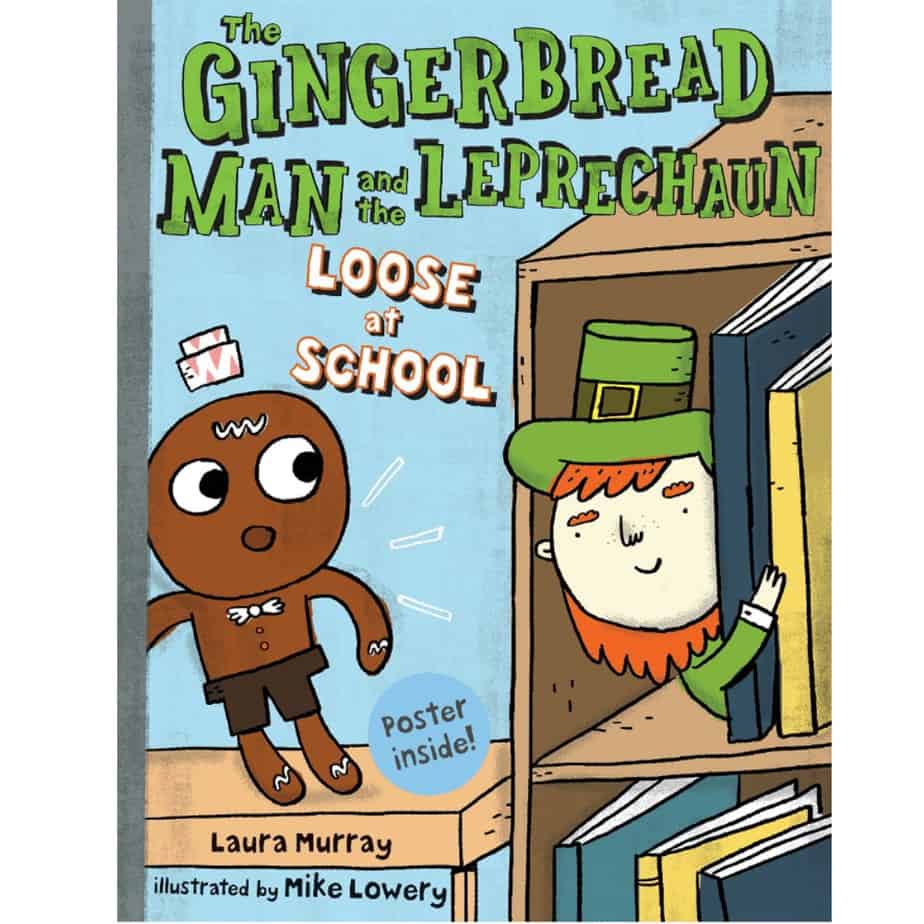 It's the night before St. Patrick's Day, and Tim and Maureen are wide awake setting traps to catch a leprechaun! When they wake the next morning to the sound of their dad playing the bagpipes and the smell of their mom cooking green eggs, they're shocked to find that they've actually caught a leprechaun. But will they be able to find his pot of gold?  -Natasha Wing puts an Irish twist on a Christmas classic.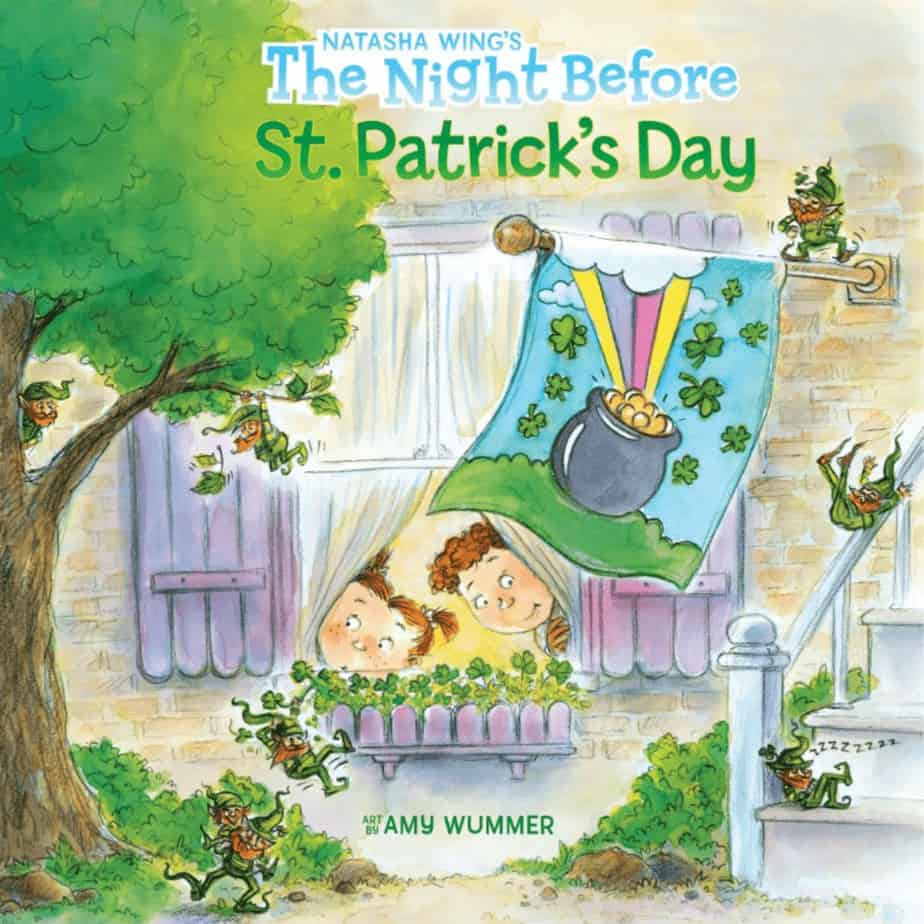 Happy St. Patrick's Day Curious George – George loves a celebration, and St. Patrick's Day means plenty o' music, dancing, and feasting fun! He dresses up in his festive finest, looks for leprechauns, and learns some Irish dance steps. But can George make it to the parade without causing any trouble? See if his lucky four-leaf clover will come through . . .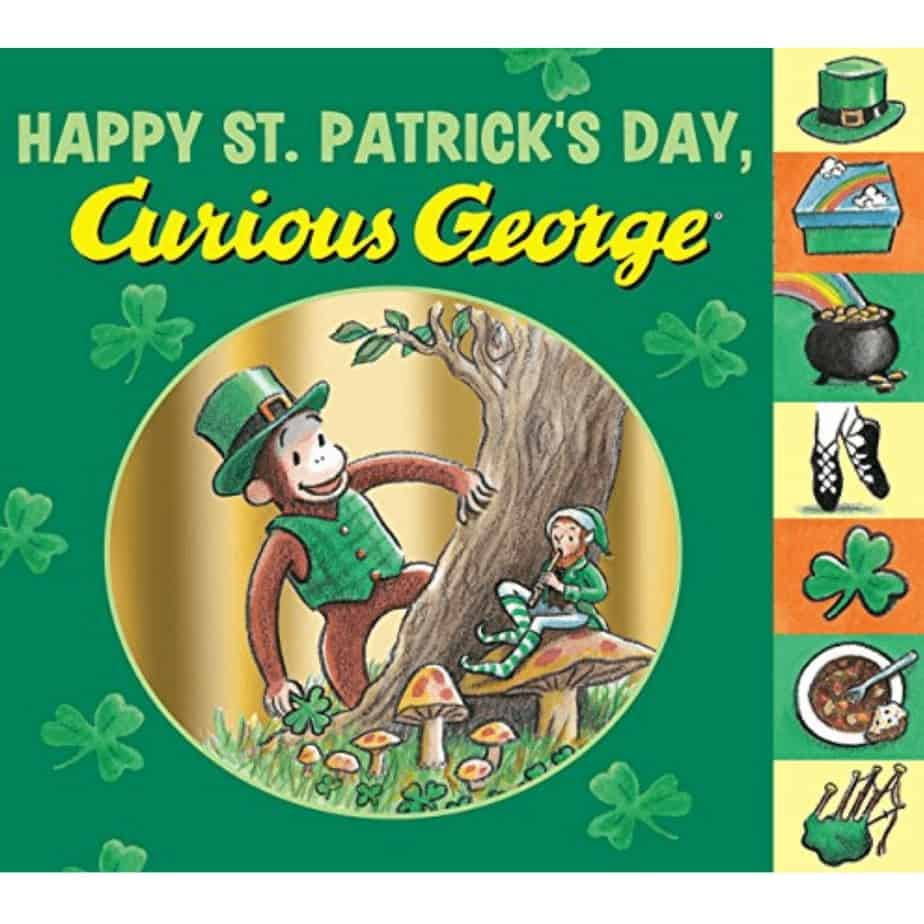 The Luckiest St Patrick's Day Ever -Share in this leprechaun family's charming St. Patrick's Day celebration, complete with a fun parade and an Irish feast! Top o' the morning! It's March 17th, and the Leprechauns are gathered for their favorite day of the year. Join them as they celebrate St. Patrick's Day with music, dancing, and a parade! Teddy Slater's delightful rhyming story is accompanied by lively illustrations from Ethan Long.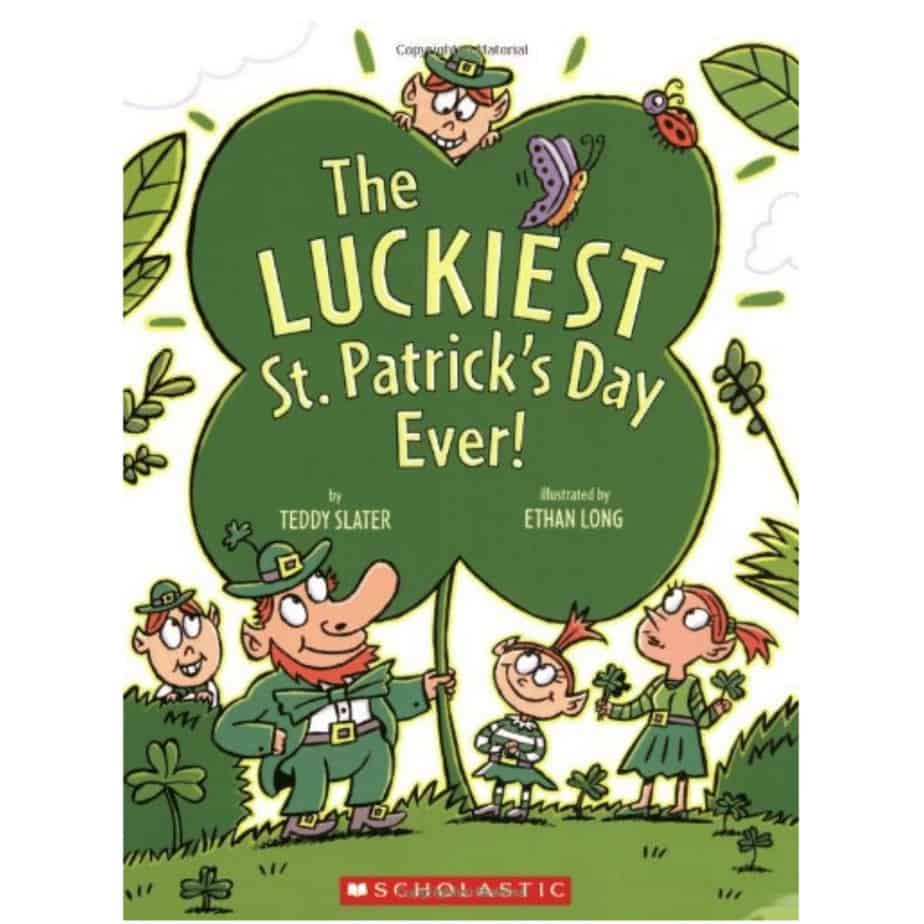 The itsy bitsy leprechaun is ready for a St. Patrick's Day adventure as he searches for a lucky four-leaf clover. Little ones will love this magical twist on the classic nursery rhyme "The Itsy Bitsy Spider!"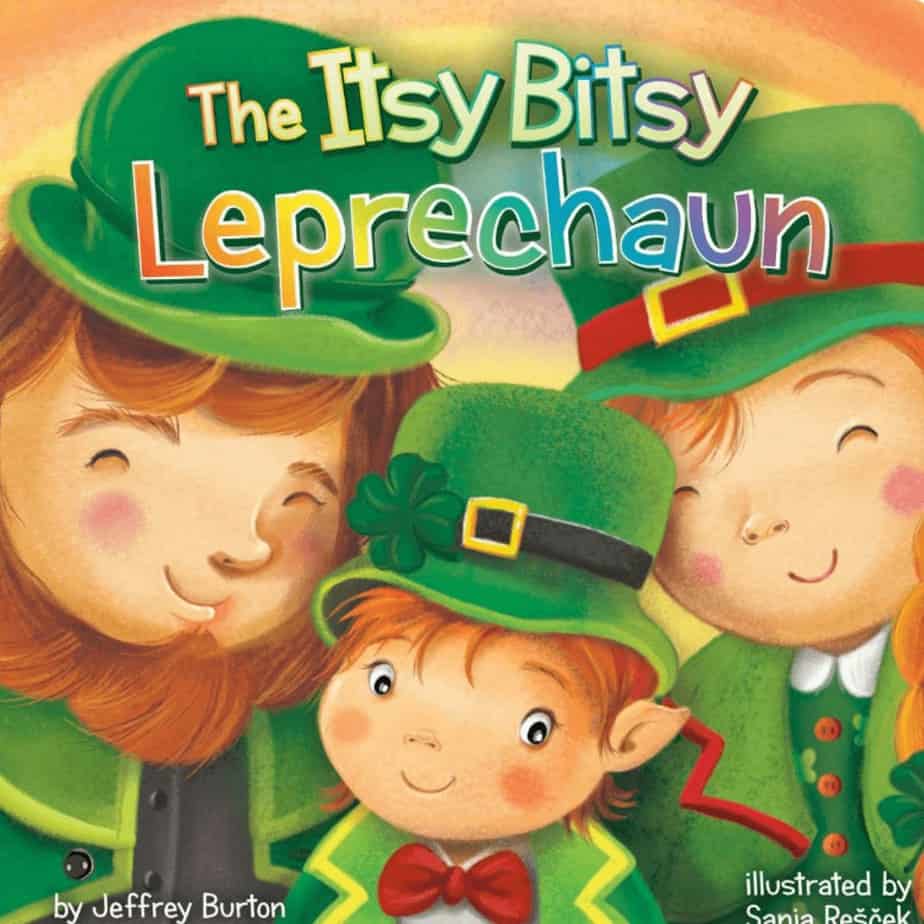 Pete the Cat The Great Leprechaun Chase – It's St. Patrick's Day, and it's also the grand opening of Pete the Cat's leprechaun catching business. Pete gears up to trap a leprechaun for his friends! But catching a leprechaun is never easy—especially if it's Clover, who's full of tricks. Will luck be on Pete's side? Or will Pete learn luck is actually something earned?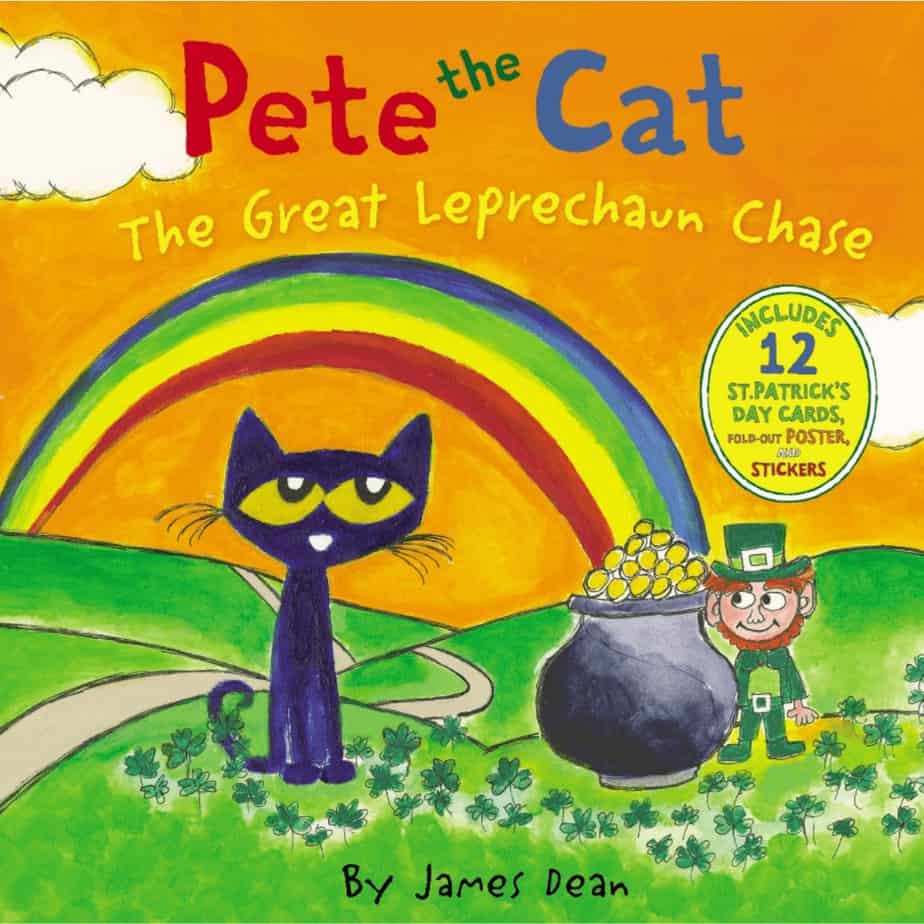 Ten Lucky Little Leprechauns – Count from one to ten as one little leprechaun looking for treasure magically becomes ten silly leprechaun friends at the end of the rainbow! A humorous, rhyming celebration of St. Patrick's Day.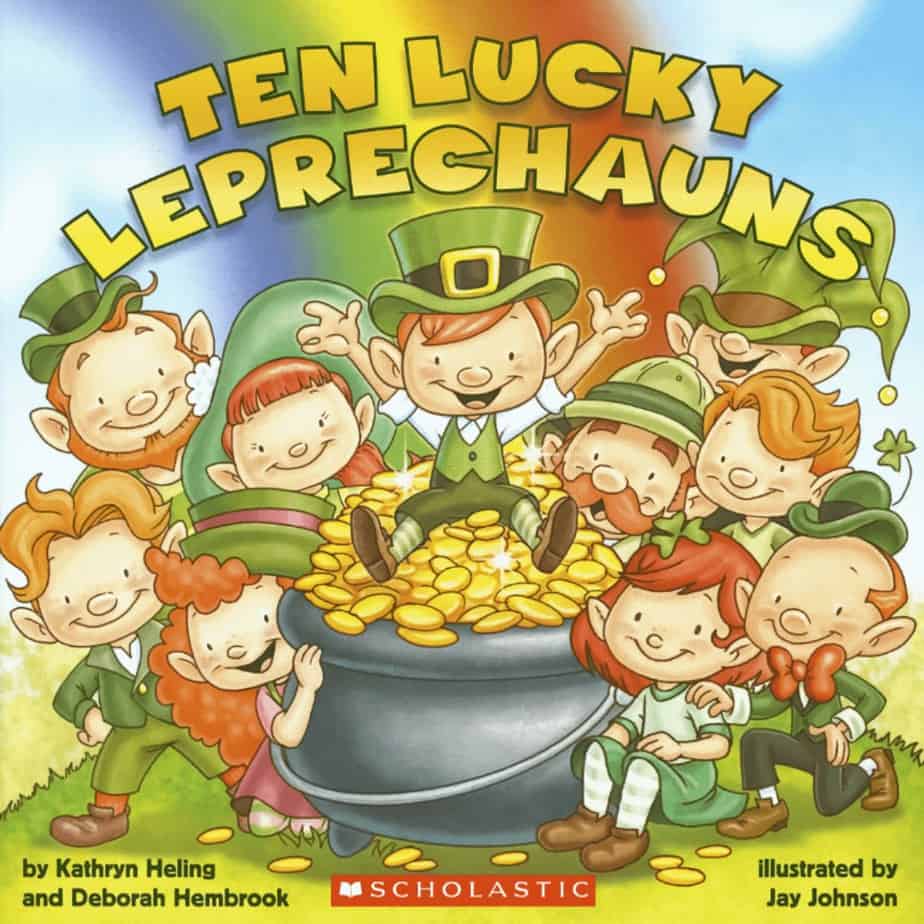 St Patrick's Day – In this bright picture book, nonfiction master Gail Gibbons tells you everything you need to know about this holiday. You'll learn the story of Patrick's life, legends about the saint, and the history of the holiday. From shamrocks to shillelaghs, Gail Gibbons' signature combination of accessible text and clear, colorful illustrations creates a perfect introduction to a fun holiday.  A perfect introduction to the customs surrounding the holiday– parades, special meals, and of course wearing lots of green.  Filled with facts, legends, and traditions, this book is ideal for kids learning about the holiday, Irish culture, and history.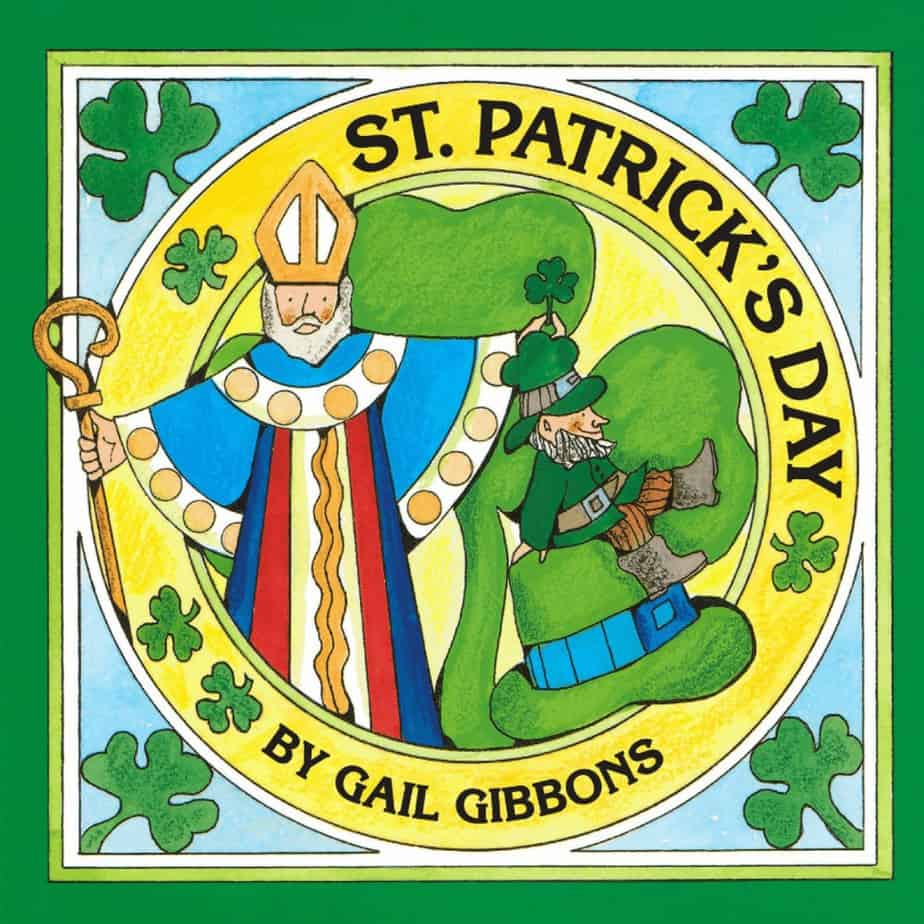 Free St Patrick's Day Printables
Here's some Free St Patrick's Day Printables For your Classroom Too!
Children's Books Every Classroom Library Needs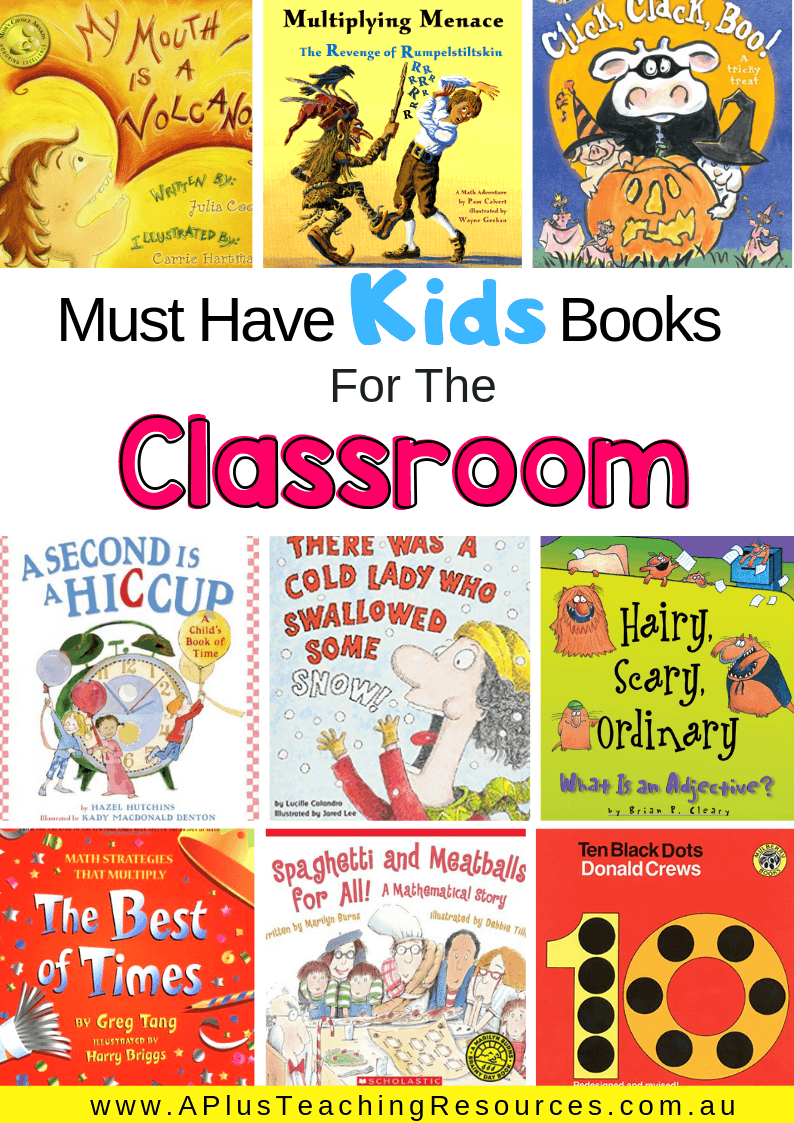 Books About Counting & Numbers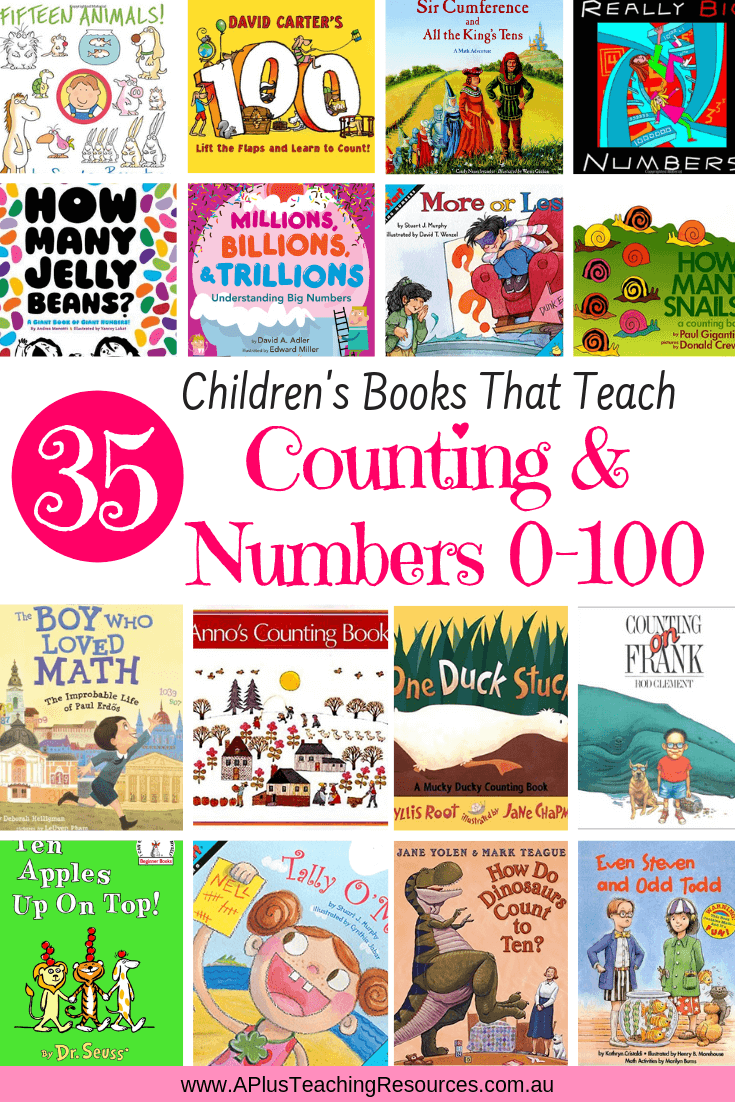 Children's Books to Teach Adjectives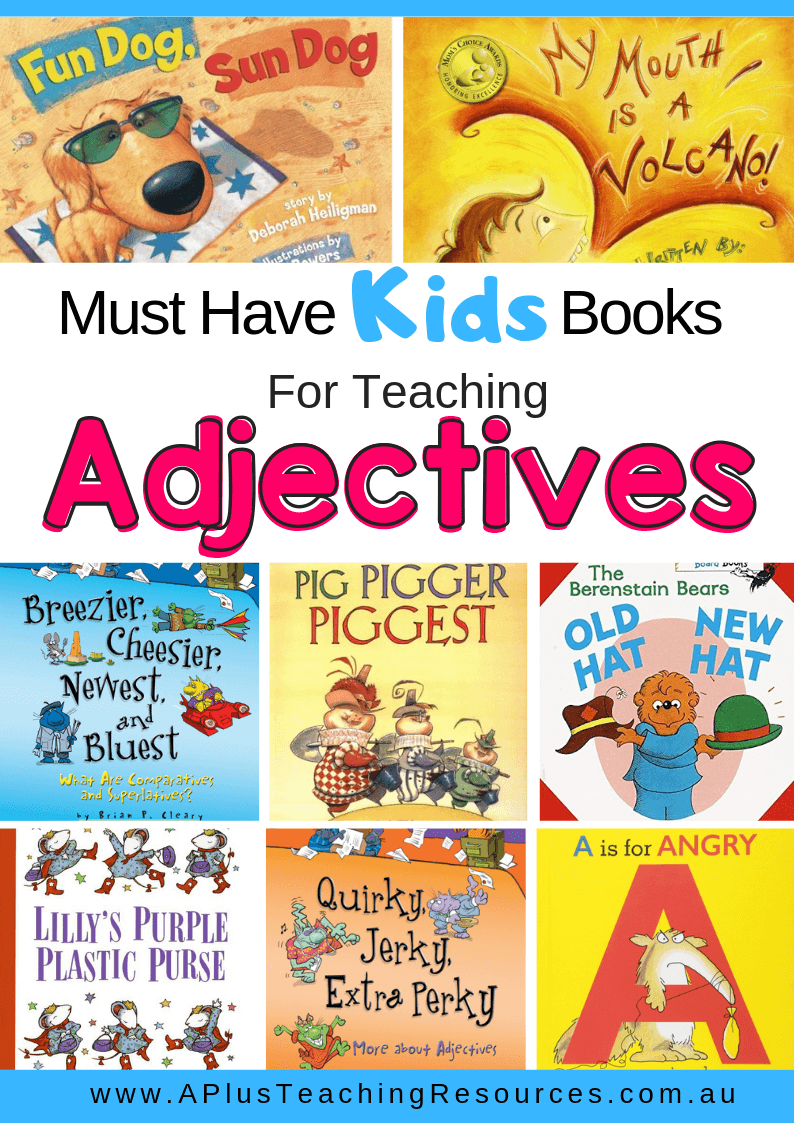 Join our VIP Club to get all our printable, Teacher Planning Tools Plus 20 New Teaching Resources Every Month!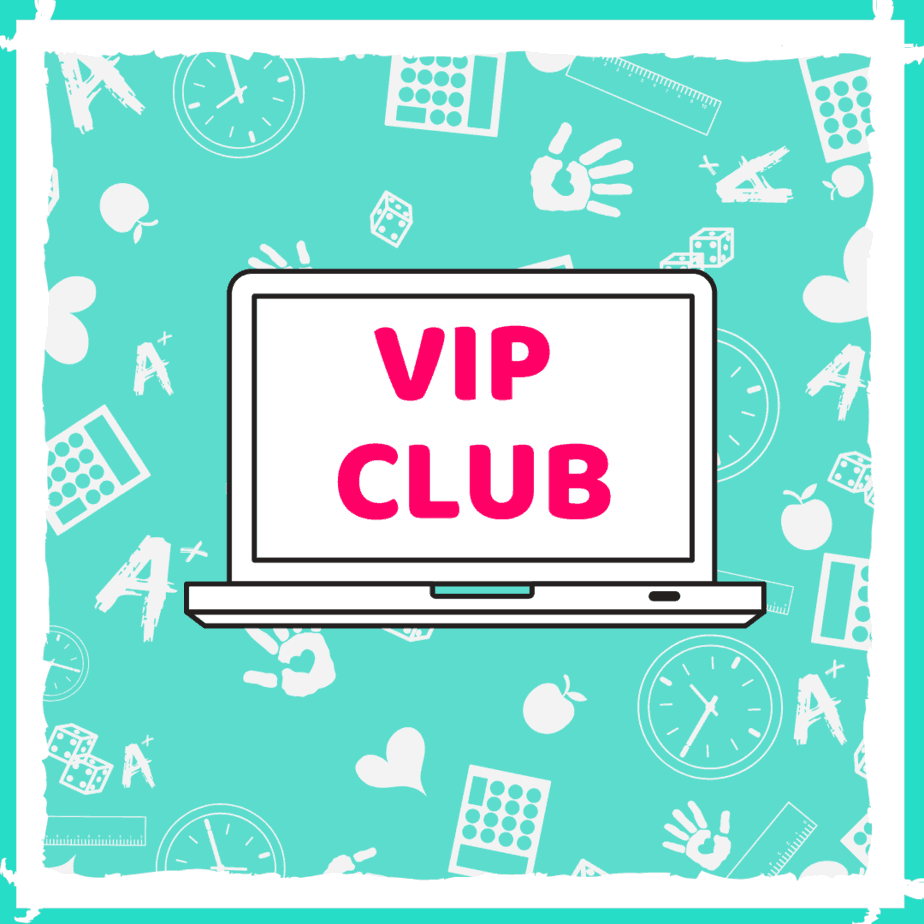 PSST! If you want to Save time and $$$ on Teaching Resources Join Our VIP Club! Get instant access
To ALL our PAID & FREE Resources Plus 20+ New Activities Every Week! Click The Image Below To Find Out More…