Looking for Fun Literacy Center Games? Your kids will enjoy learning or reviewing parts of speech with this Types of Nouns Literacy Center Game. Perfect for learning about Common and Proper Nouns.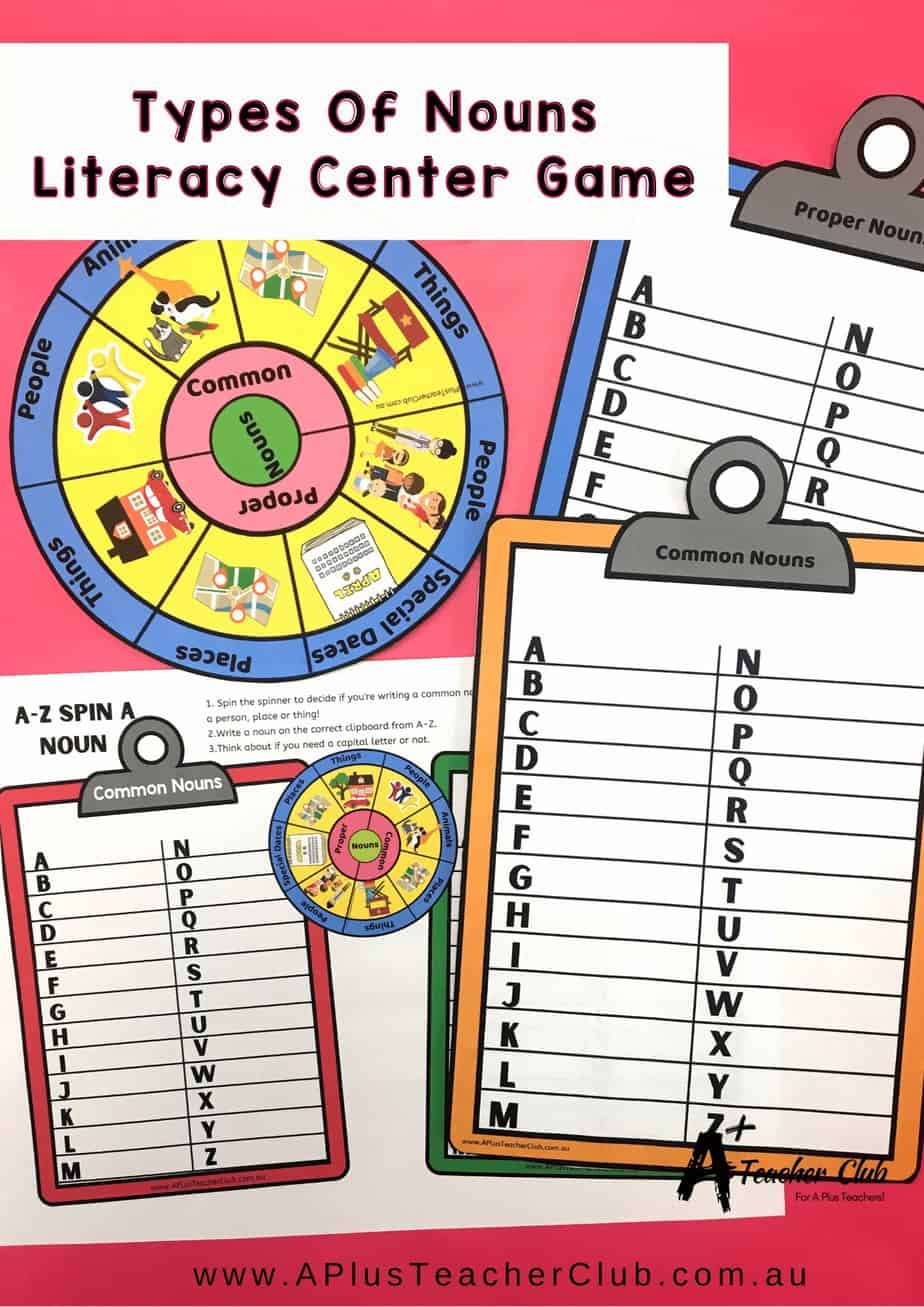 Your Students will have fun spinning and writing Common Nouns or Proper Nouns with this Types of Nouns Literacy Center Game. Your students will learn to identify proper and common nouns and also write a wide variety of noun types including, person, place, thing, animals and special dates using the A to Z of nouns activity.
The pack is differentiated and includes colour/color and low ink sheets in a Secured PDF File. (No copy, cut, paste or customising of this product).
We have differentiated the pack to include 5 Versions of this noun activity for literacy centers.
Types of Nouns Literacy Center Game
What's Included:
A-Z List of Proper nouns & Common Nouns with Noun Spinner
A-Z Noun Clipboards Noun Recording Sheet without Noun Spinner
Spin, Draw, Write Noun Clipboard Recording Sheet – With Noun Spinner
Common Noun or Proper Noun Clipboard with Noun Spinner
Demonstration A4 size version for on Teacher whiteboard – Noun Spinner & Separate Clipboards – A-Z List / Draw a noun version
Become a VIP Member and get this and ALL our Resources and Teacher Checklists for $37 a year, Plus 20 new resources every month! Fantastic Value! Click the image below to find out more.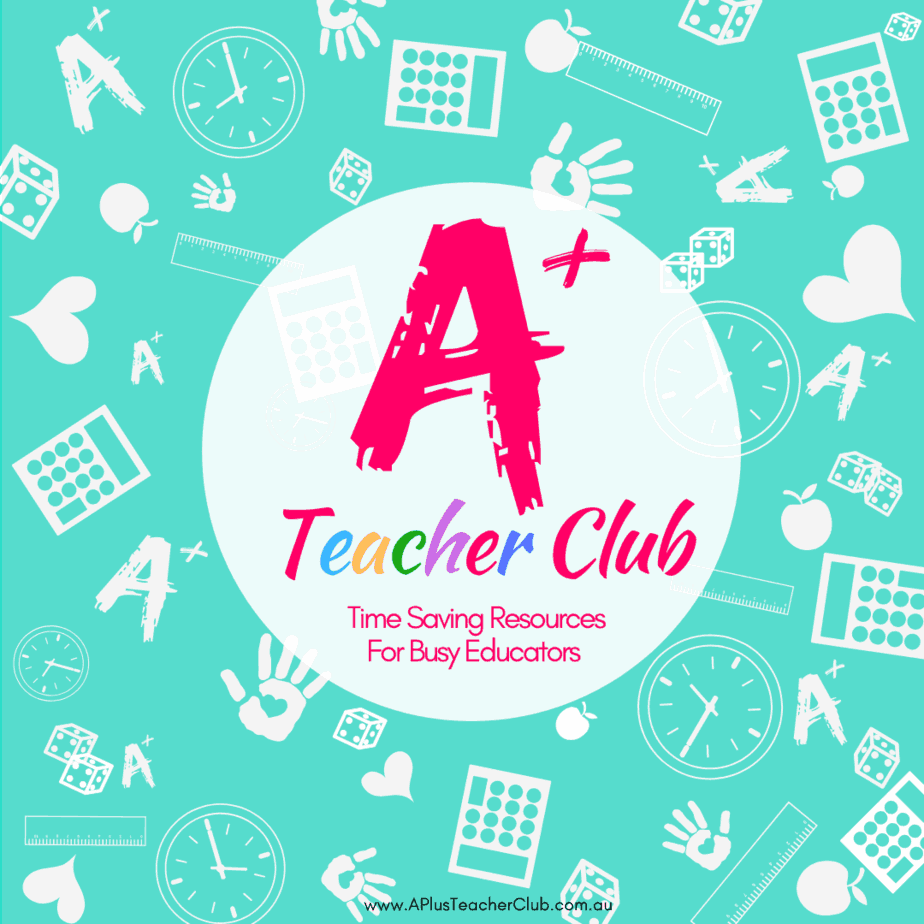 For More Literacy Printables Click the Image Below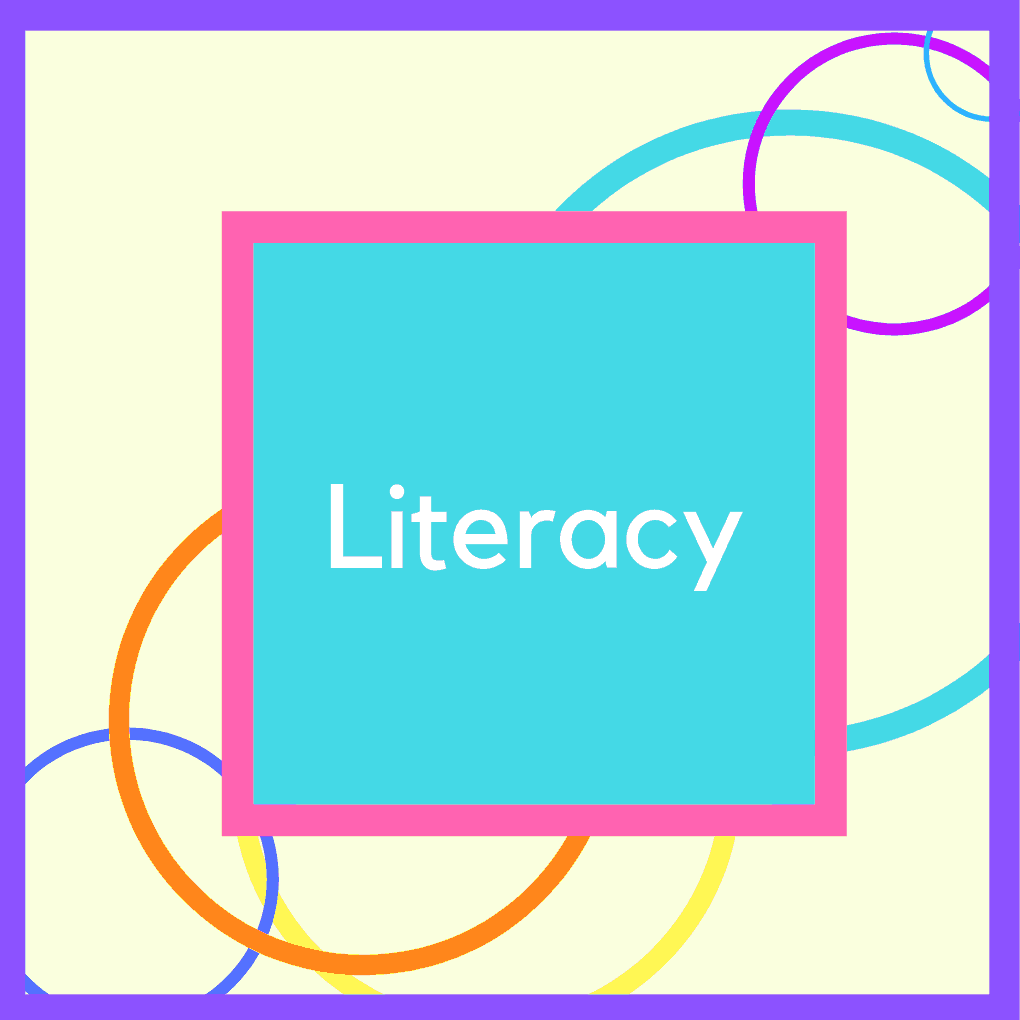 PSST! If you want to Save time and $$$ on Teaching Resources Join Our VIP Club! Get Instant Access To ALL our PAID & FREE Resources Plus 20+ New Activities Every Week! Click The Image Below To Find Out More…