Rock your Clock with these Classroom Clock Decor Ideas. Make telling time fun and easier for your kid with one of these creative DIY Teacher Hacks!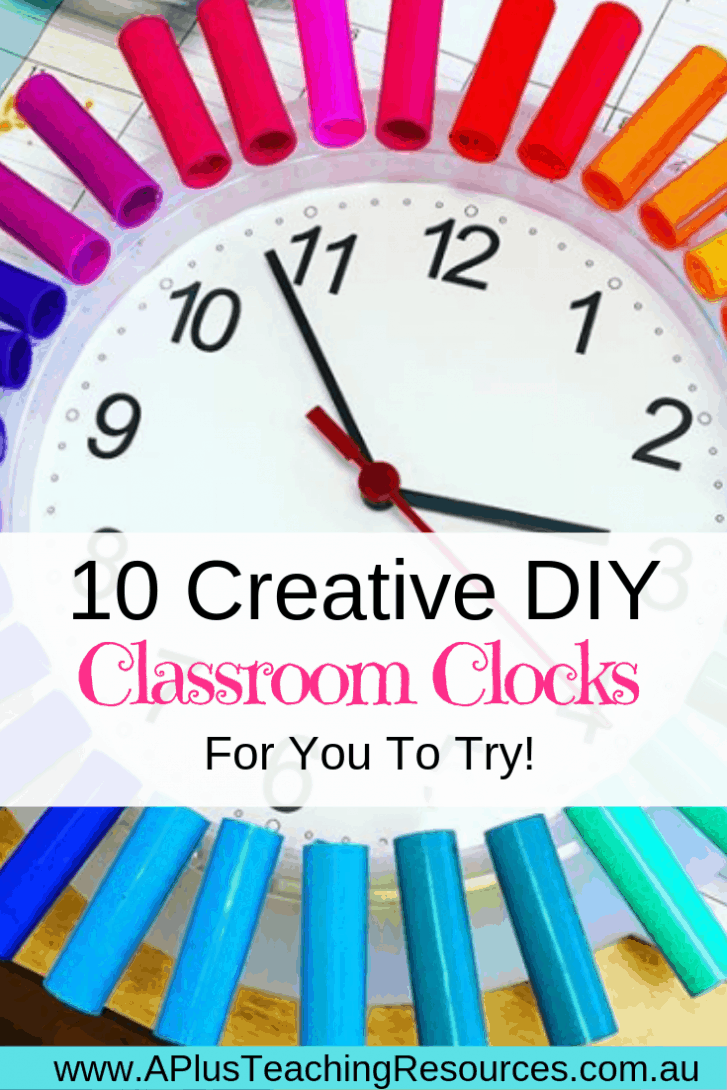 Teaching kids to tell the time is not easy! Having a clock in the classroom certainly helps kids to connect real life to reading the time, but everyday clocks can be hard for kids to tell the time on!
We have done some research and found 20 clever Classroom Clock Decor Ideas. These DIY Teacher hacks are perfect money saving decoration ideas.  Get creative and turn an ordinary classroom clock into something extraordinary!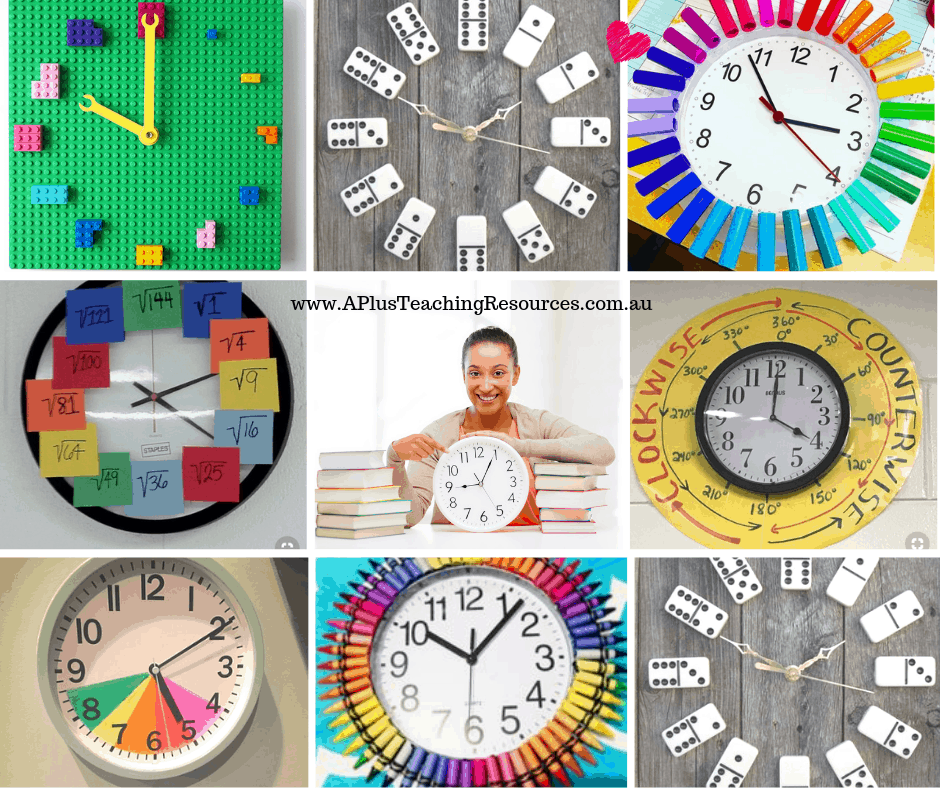 This post contains affiliate links read our full disclosure here
Be warned there's so many different clock ideas to decorate your classroom. You may just need to out and get yourself another clock to hack! Check out #10 For A FREE Template!
Related Post: WOW Factor Back To School Bulletin Board Ideas
If you're a Time Poor & Cash Strapped Teacher You MUST join our VIP Club! Get everything in our Store PLUS 20 new Resources every Month For Less Than The Price Of  A Coffee! Click the Image Below For Details!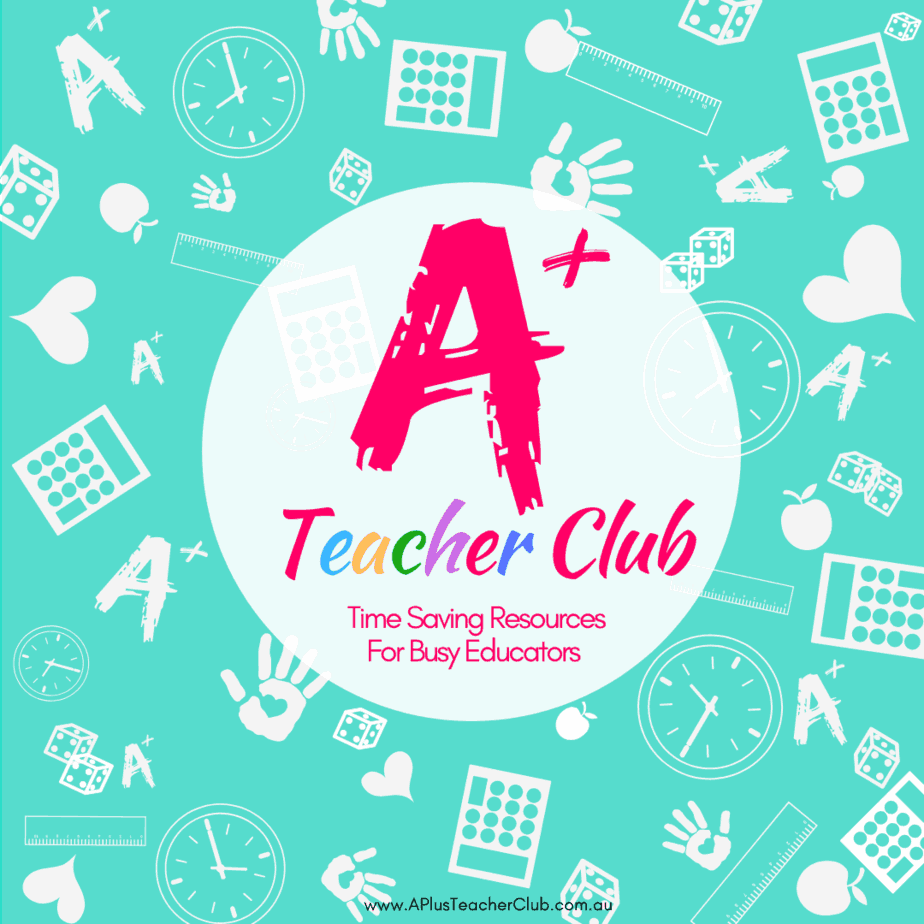 Classroom Clock Decor Ideas
1.Grab those spare dominoes for this domino themed classroom clock.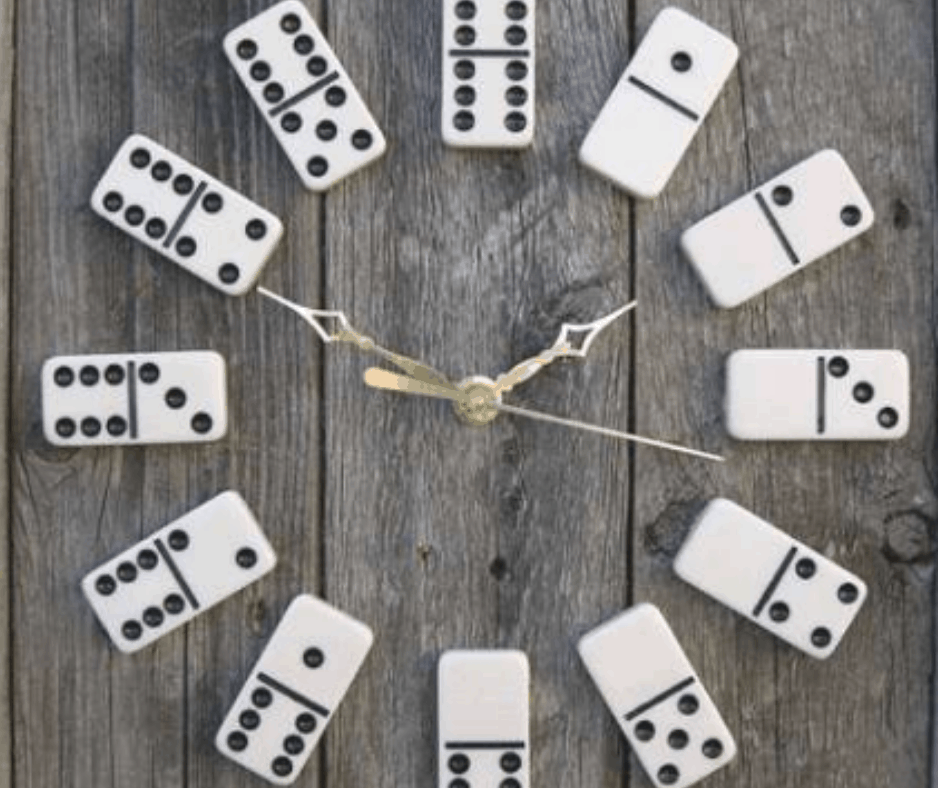 2. This Lego Clock decor idea would make a great STEAM activity as well as a gorgeous and fun clock decoration idea for your classroom.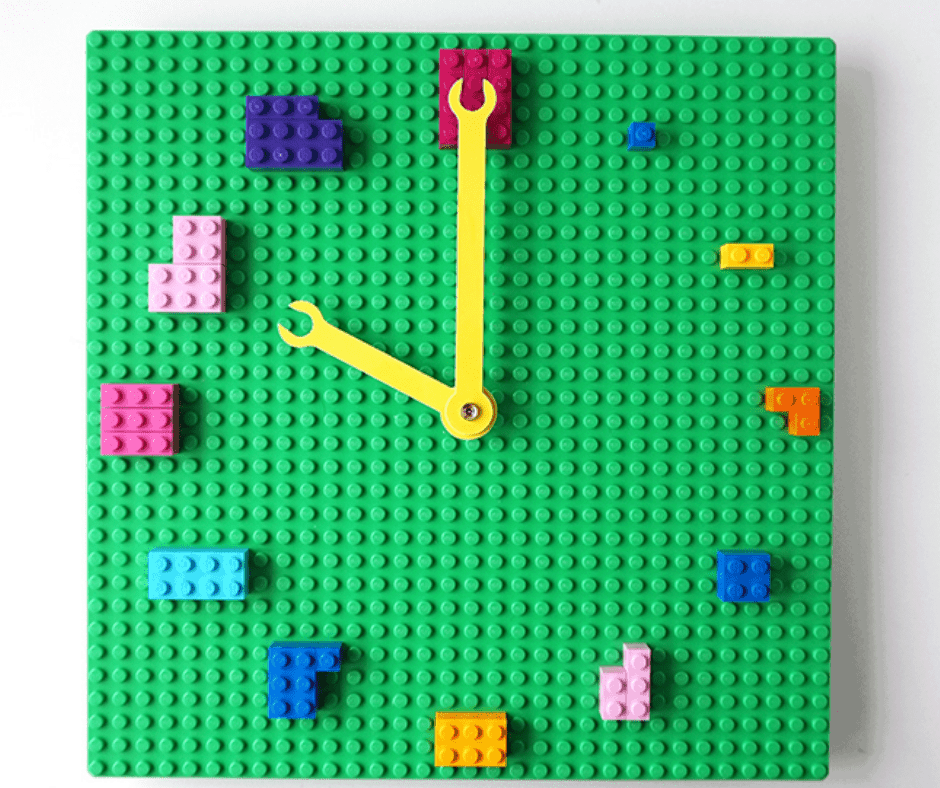 3. I just love colour coding to help me teach kids. So this idea for a DIY classroom clock combined with colour coding time quarter times, half past and o'clock with pom poms is FAB! We used a plastic Kmart wall clock and went one step further by adding colour coded clock labels from our watercolour rainbow classroom decor range to make this little beauty.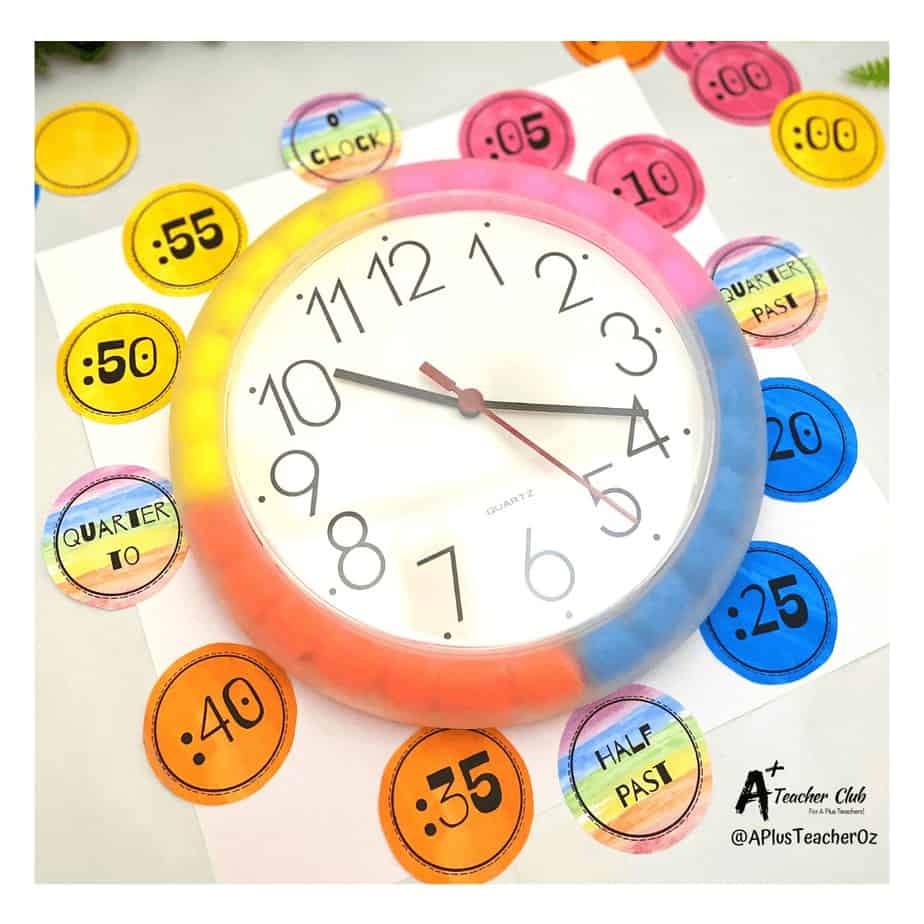 4. This may be a very simple clock decoration but it is a great DIY clock for teaching landmark times on the arms, legs & head of the Clock man!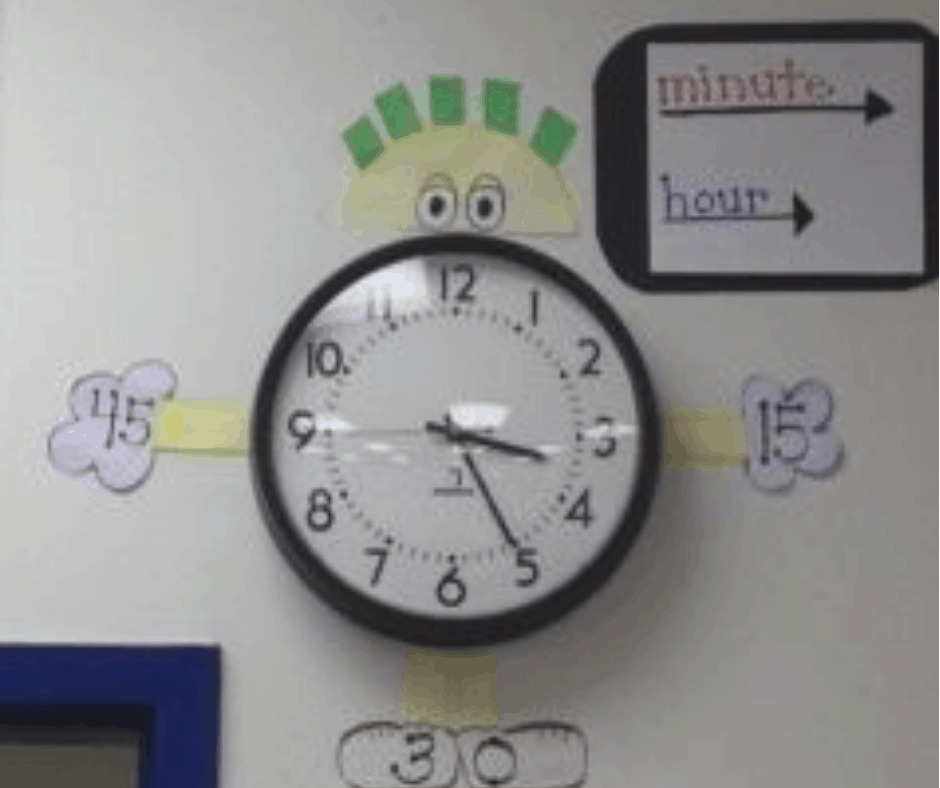 5. Very Important times!!! No more nagging! How many times a day do your students ask "What time is recess?" or "Is it lunchtime yet?" well say goodbye with this clever classroom clock idea.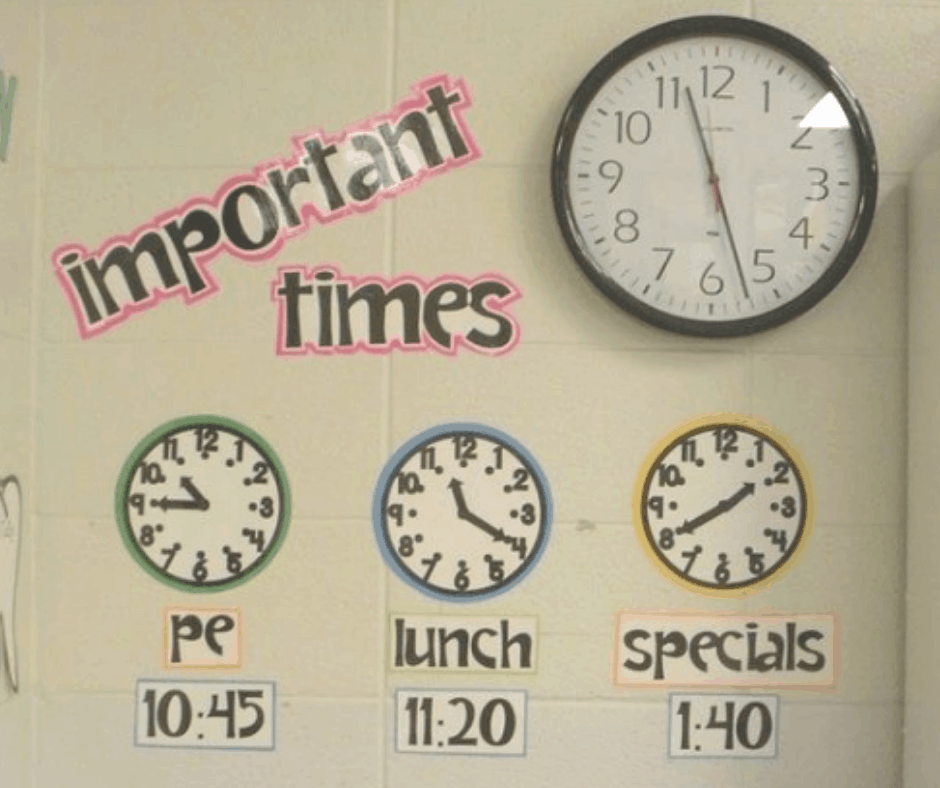 6. This is a clever idea for linking angles. Perfect classroom clock decor ideas for older grades.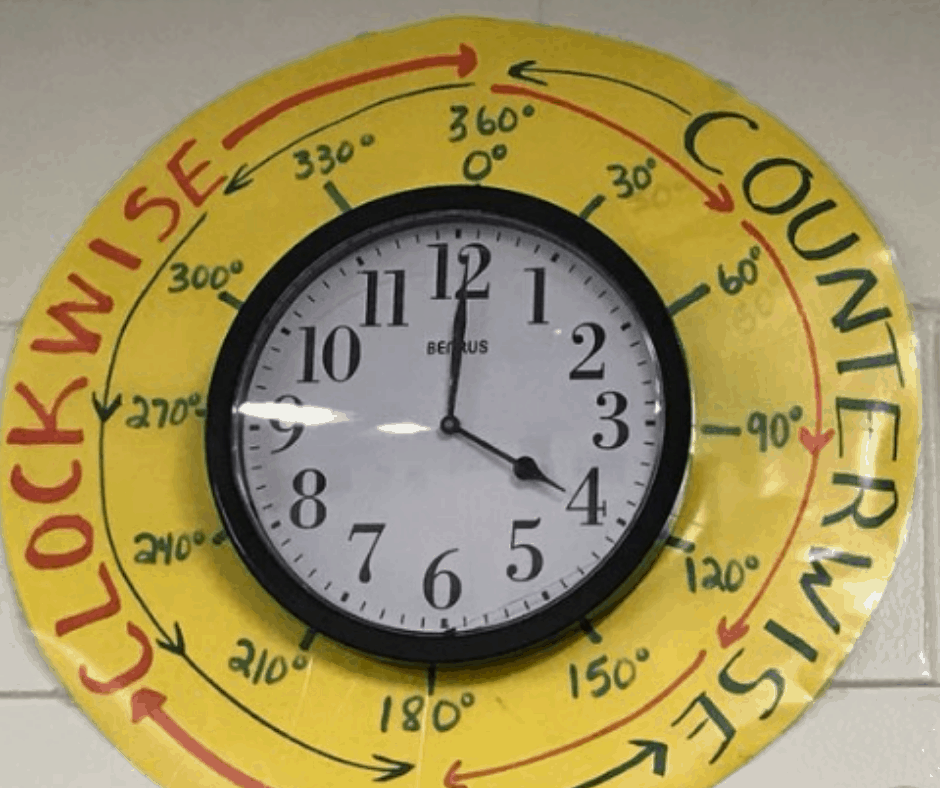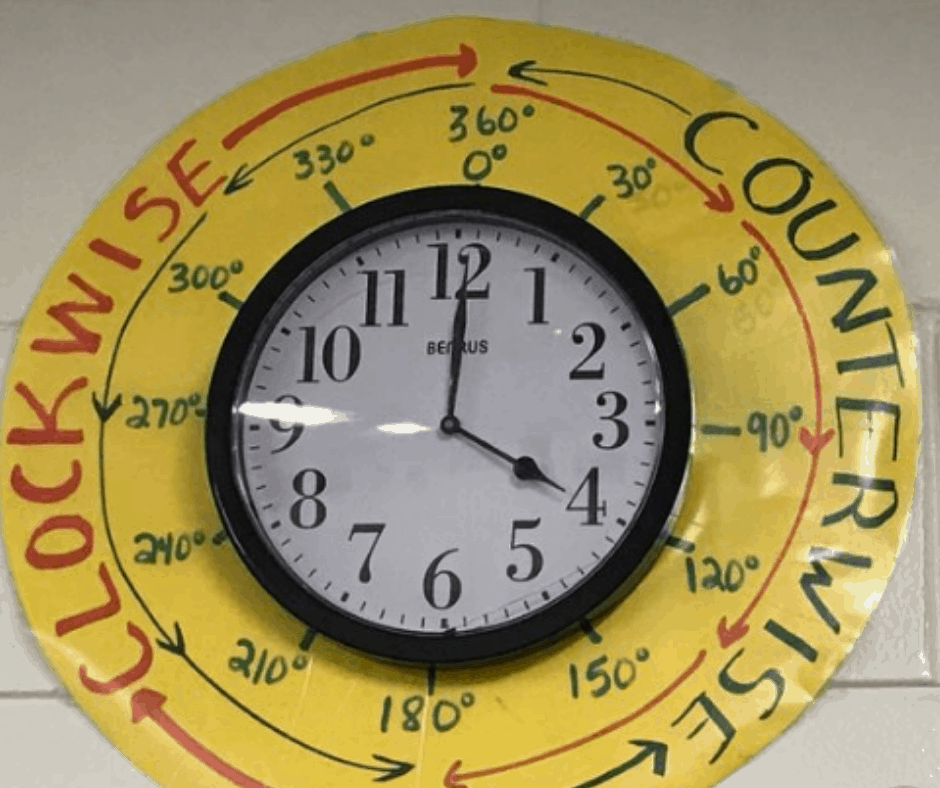 7. Another one for the older kids Square root fun!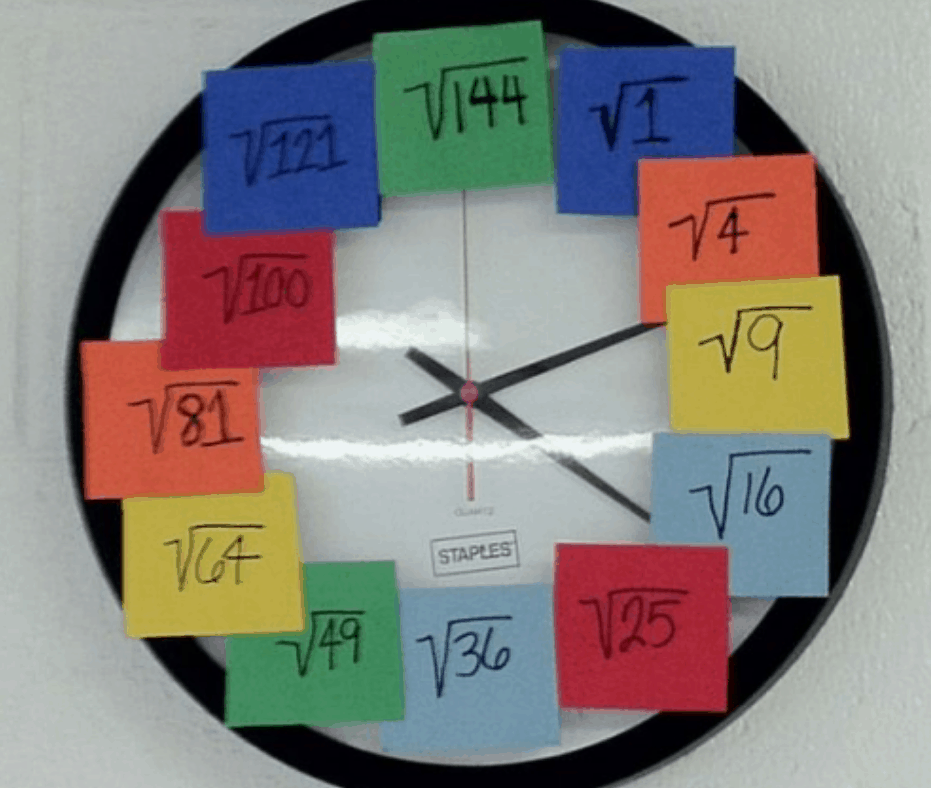 Related Post: The Ultimate Guide To Teaching Multiplication
8. So colourful, perfect for Art rooms and for all those crayons.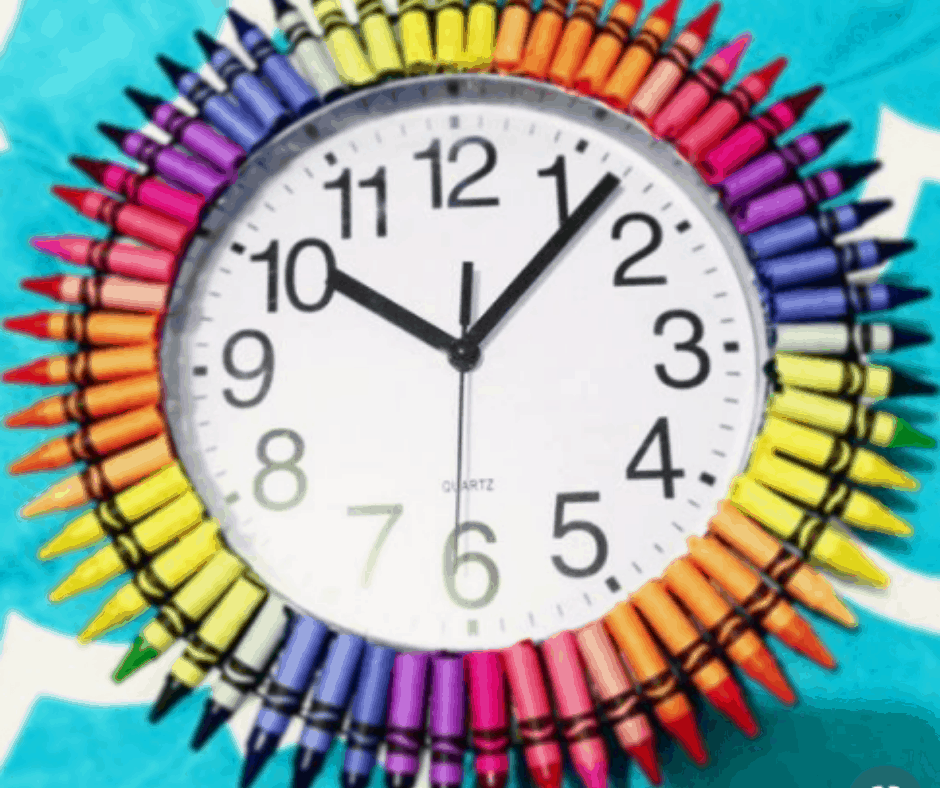 9. Got lids but no markers? This is an excellent way to use them!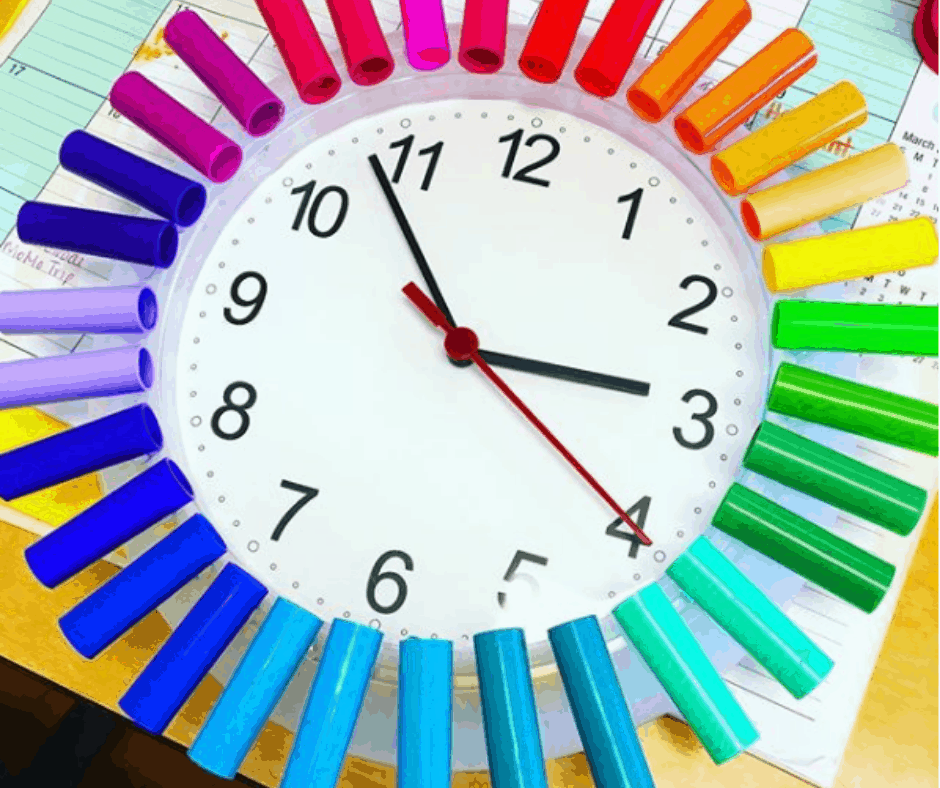 10. FREE Template ready to go from Minieco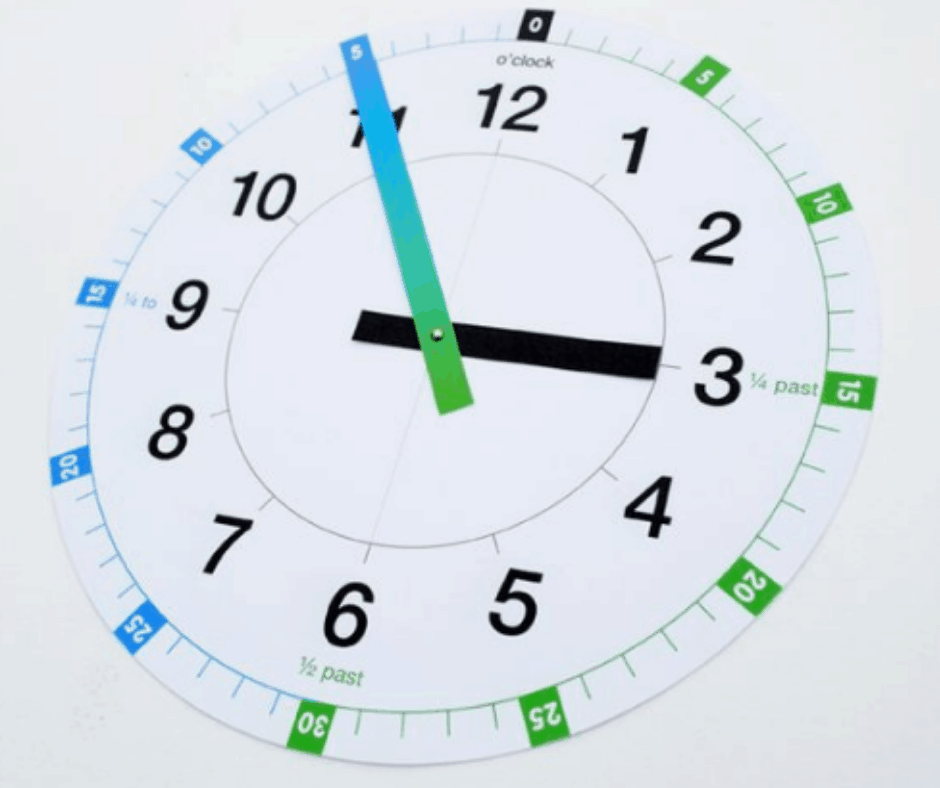 Back To School Essentials
More Back To School Ideas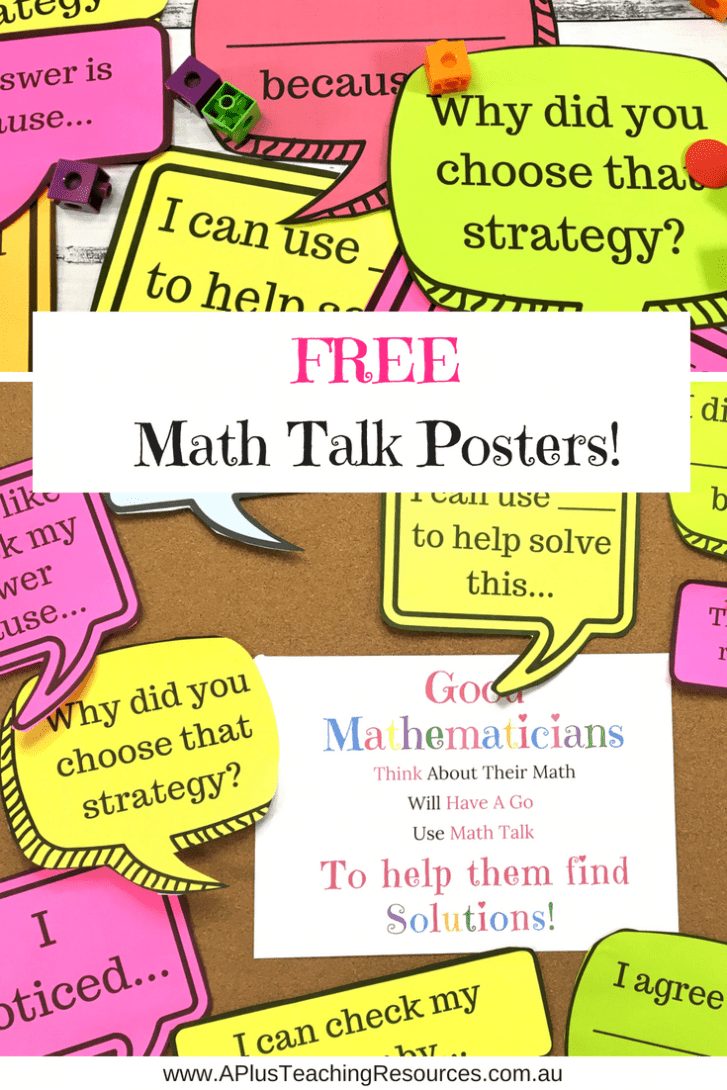 FREE Math talk Posters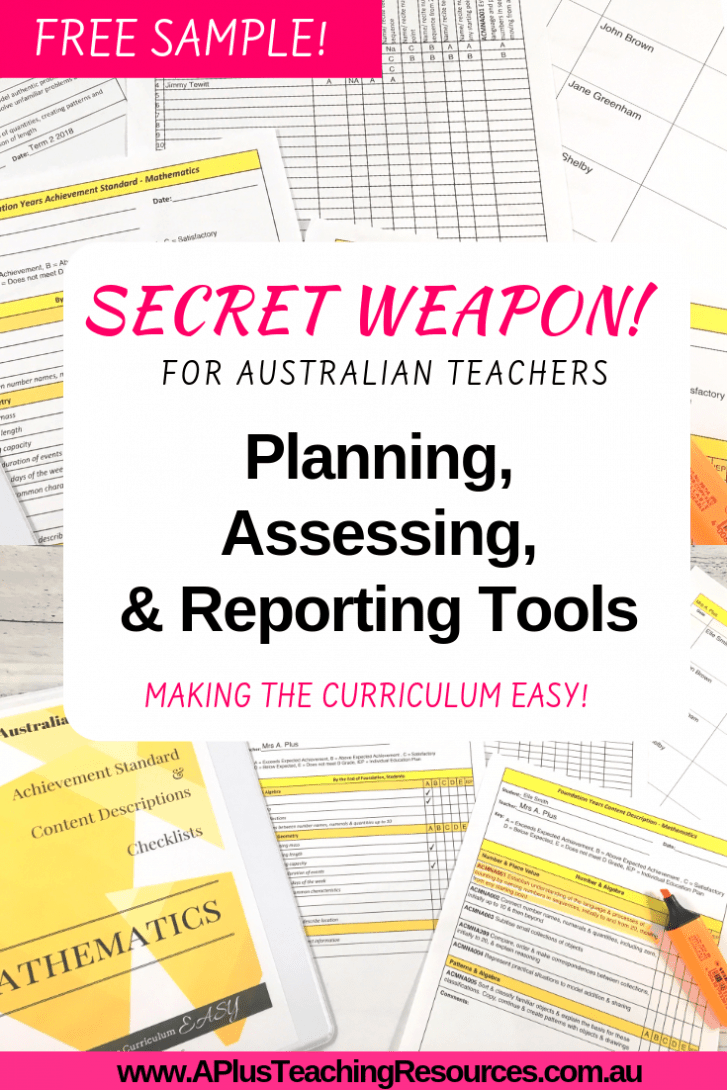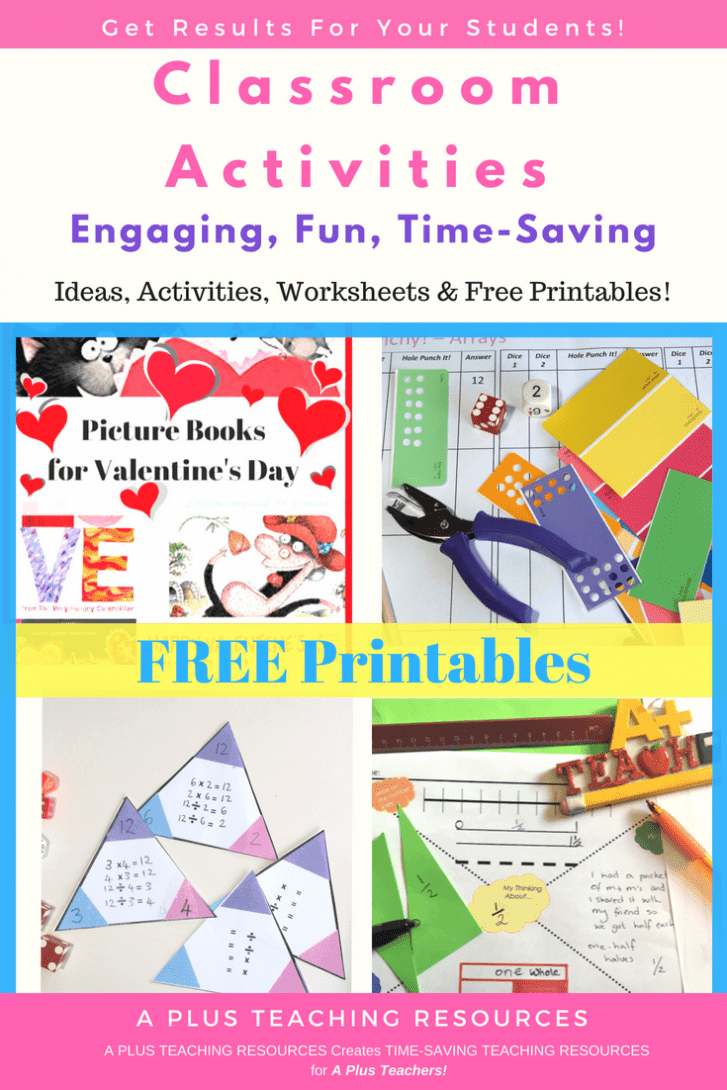 A Plus Teaching Resource On Pinterest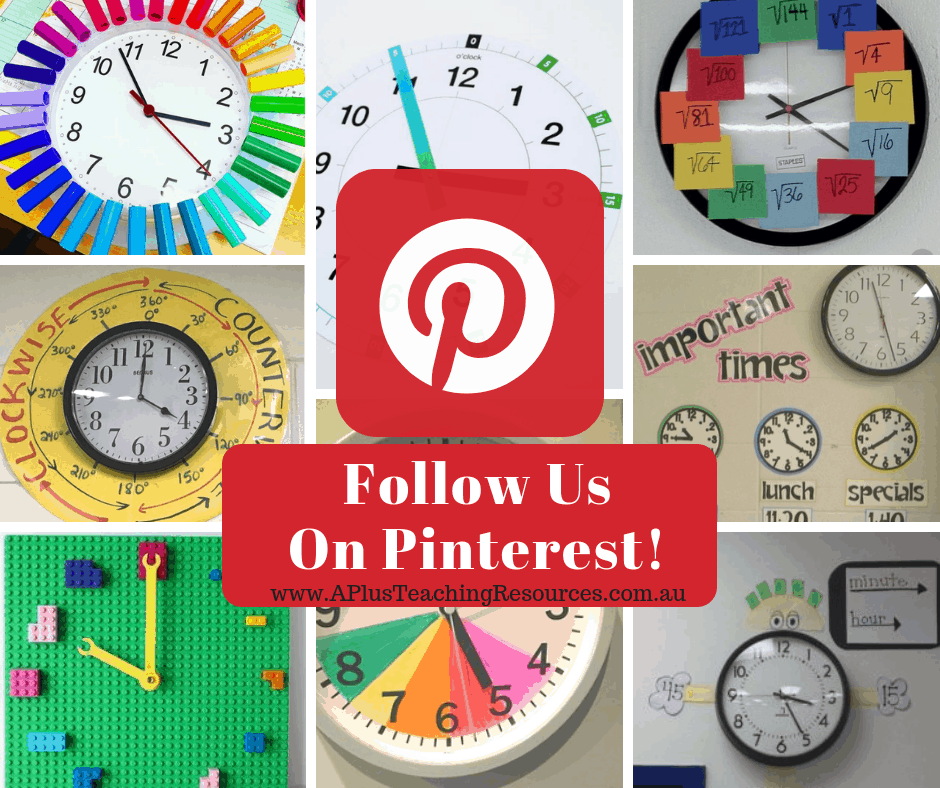 PSST! If you want to Save time and $$$ on Teaching Resources Join Our VIP Club! Get instant access
To ALL our PAID & FREE Resources Plus 20+ New Activities Every Week! Click The Image Below To Find Out More…