Looking for a fun interactive teaching idea for attributes of 2D Shapes? Well Look no further! Our 2D Polygon Attribute Puzzles 3-in-1 Pack  is as an exciting math center activity for Kindergarten, first and second grade classrooms.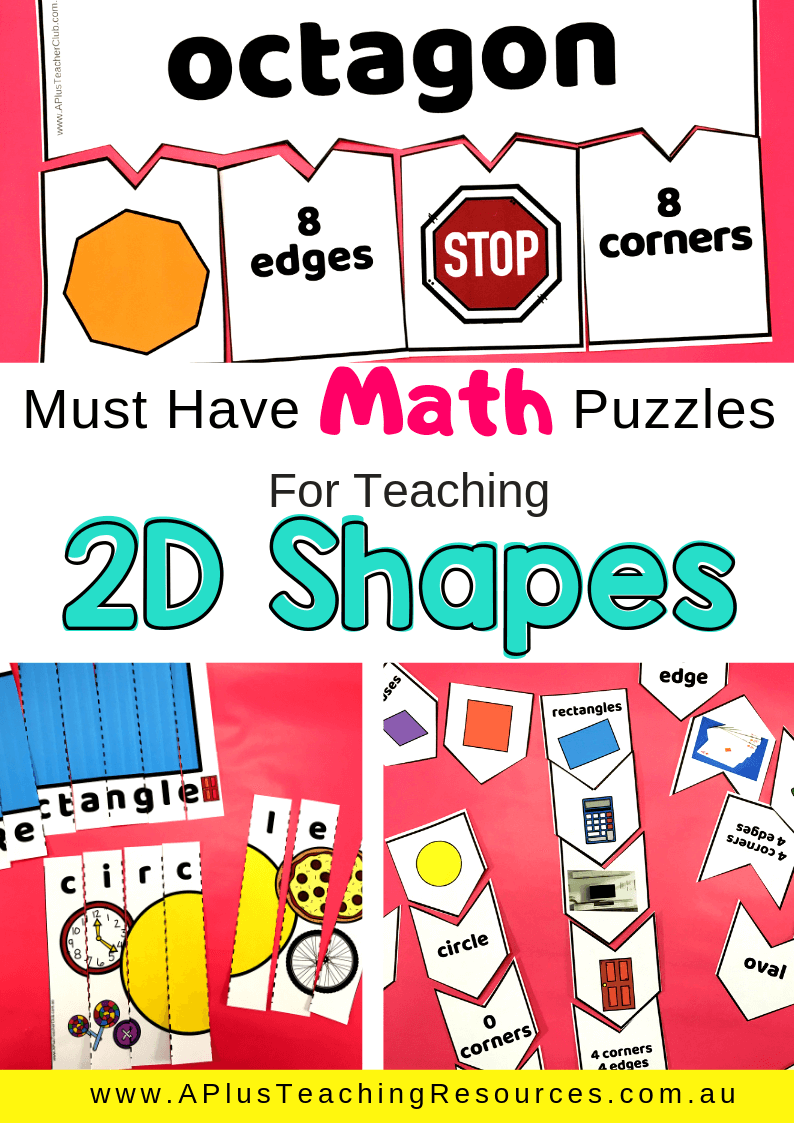 This is a great resource to incorporate into your unit as a guided math center rotation, review game exercise, small group work, morning work, remediation, intervention, or end of the year activity.
This 2D shapes and attributes puzzle set includes 3 types of puzzles and two versions, one using corners and edges and one with vertices and edges. Included in BOTH versions is a MASSIVE 66 puzzles to complete!
Your kids will love learning about the different attributes of 2D shapes including the numbers of corners and edges or vertices and edges depending on which version you need for your curriculum.
2D Shapes Attributes Jigsaws
There's real life images and illustrations of real life objects as well as mathematical representations of a huge list of shapes, including US & Non-US versions:
Rhombus
Kite
Trapezoid/Trapezium (US & Non US Versions)
Square
Rectangle
Decagon
Triangle
Pentagon
Hexagon
Octagon
Oval
Circle
Corners & Edges  version
Sides & Vertices Version
2 Secured PDF- No copying, customising or extracting of the information – Download and open with FREE Adobe Reader DC for perfect printing here. Please open both files to find the versions you require.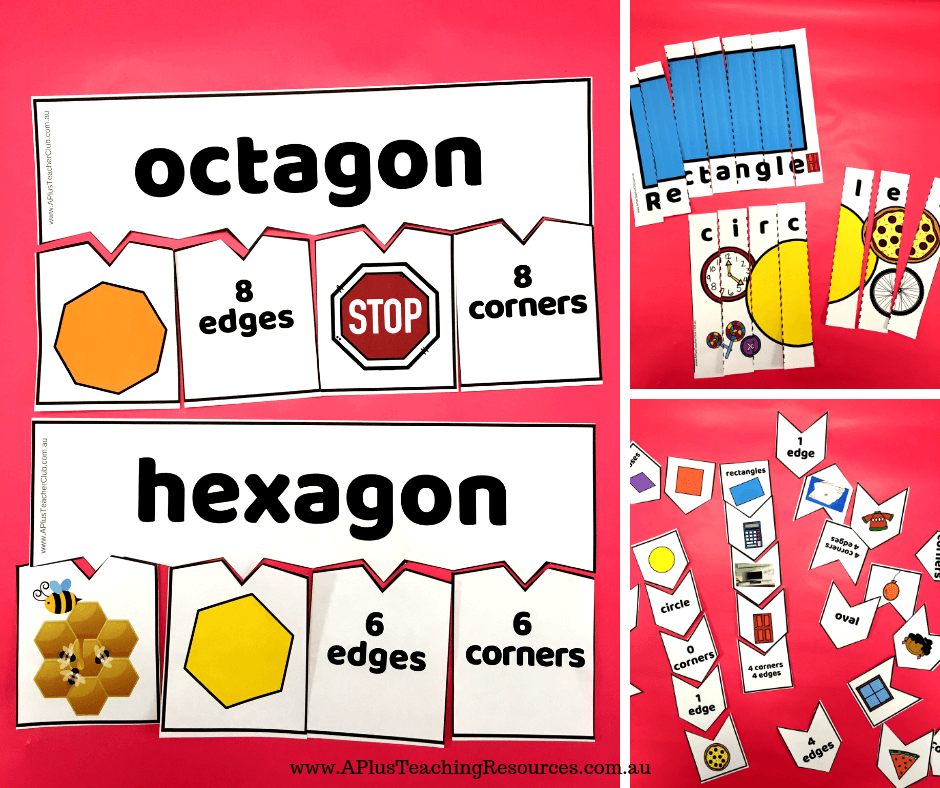 PSST! If you want to Save time and $$$ on Teaching Resources Join Our VIP Club! Get Instant Access To ALL our PAID & FREE Resources Plus 20+ New Activities Every Week! Click The Image Below To Find Out More…