Our BEST selling Teaching Multiplication Strategies Kit is an absolute MUST for elementary & Primary Classrooms. Hands-on, Fun Teaching Resources For Teaching Multiplication.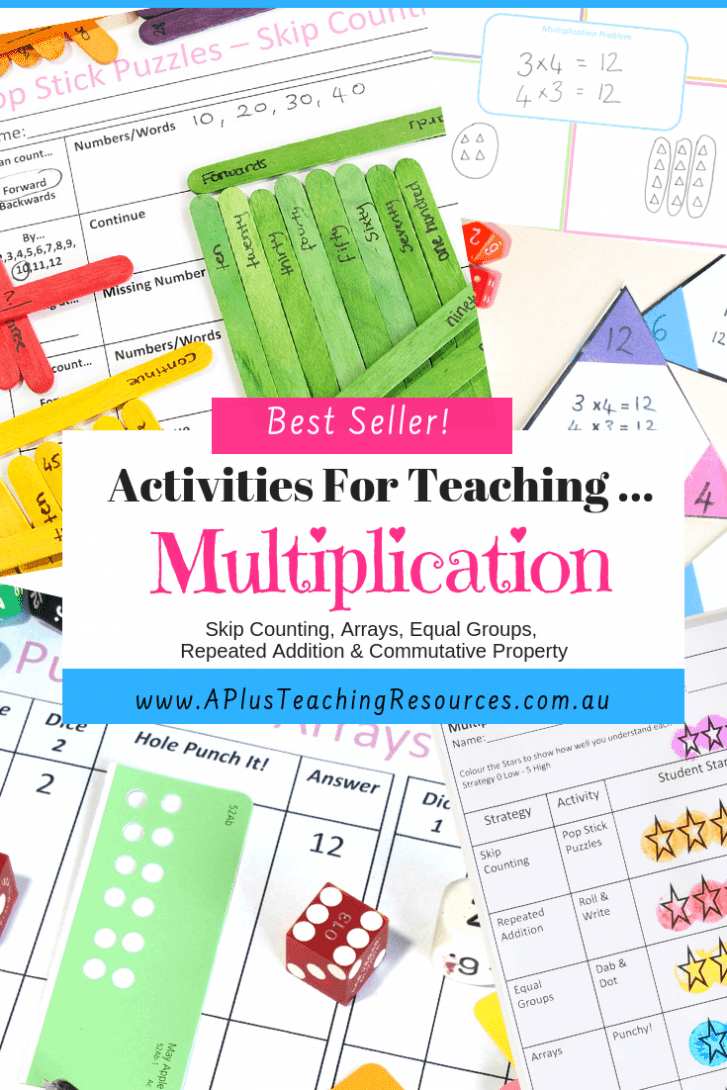 Teaching Multiplication Strategies Kit
Our teaching multiplication strategies kit is perfect for hands on classrooms. Teach elementary and primary students deep multiplicative understanding with these multiplication printable number games.
The activities focus on 5 key multiplication concepts including; skip counting, arrays, equal groups, commutative property and repeated addition. An absolute must for making teaching numeracy EASY!
This best selling pack consists of 5 Classroom Strategies Activities and Instructions, 5 Colour Posters & low ink versions and  a Thinkboard Task, Student Recording Sheets & Reflection sheet.
All this in 1 BIG bundle!
Includes 40 pages – 2 separate PDF Files
5 Strategies with Colour & Low ink Posters & Teaching instructions
Skip Counting
Arrays
Equal Groups
3 for FREE Triangle Cards (Commutative Property)
Repeated Addition
6 Centre ideas with student Accountability Sheets, Self Reflection & a Think-board combining all 5 Strategies
Multiplication Think-board – For All Strategies
Pop Stick Puzzles- Skip Counting
Roll & Write – Repeated Addition
Dab & Dot – Equal Groups
Punch!- Arrays
3 For FREE Triangle Cards – Commutative Property
(This contains  2 secured PDF files this means you will not be able to ; copy, cut, paste, extract, edit or customise this product in any way- it is PRINT ONLY)
YOU MUST have  ADOBE READER DC (FREE) on your computer to Print this document correctly  – Download here to get it for FREE
Free M.A.T.H Poster For Growth Mindset
Add this you your cart (above) For FREE!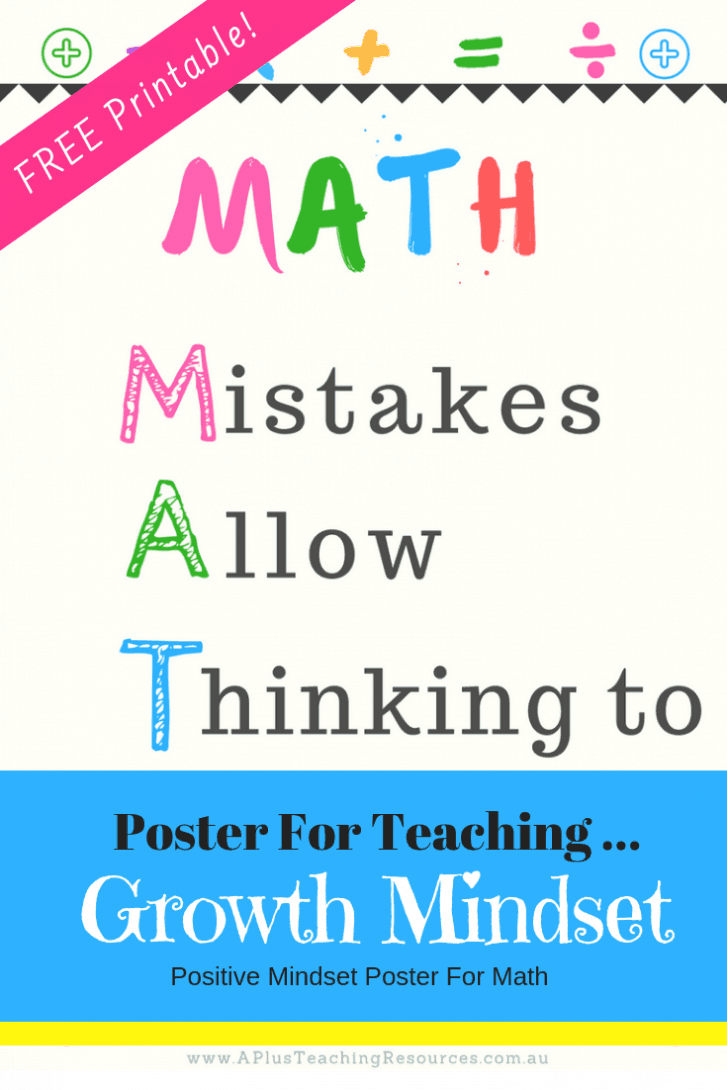 Teaching Multiplication Strategies FREE Skip Counting Mat
Don't forget to add this Freebie to your cart (above) it is perfect for helping your kids practice skip counting strings!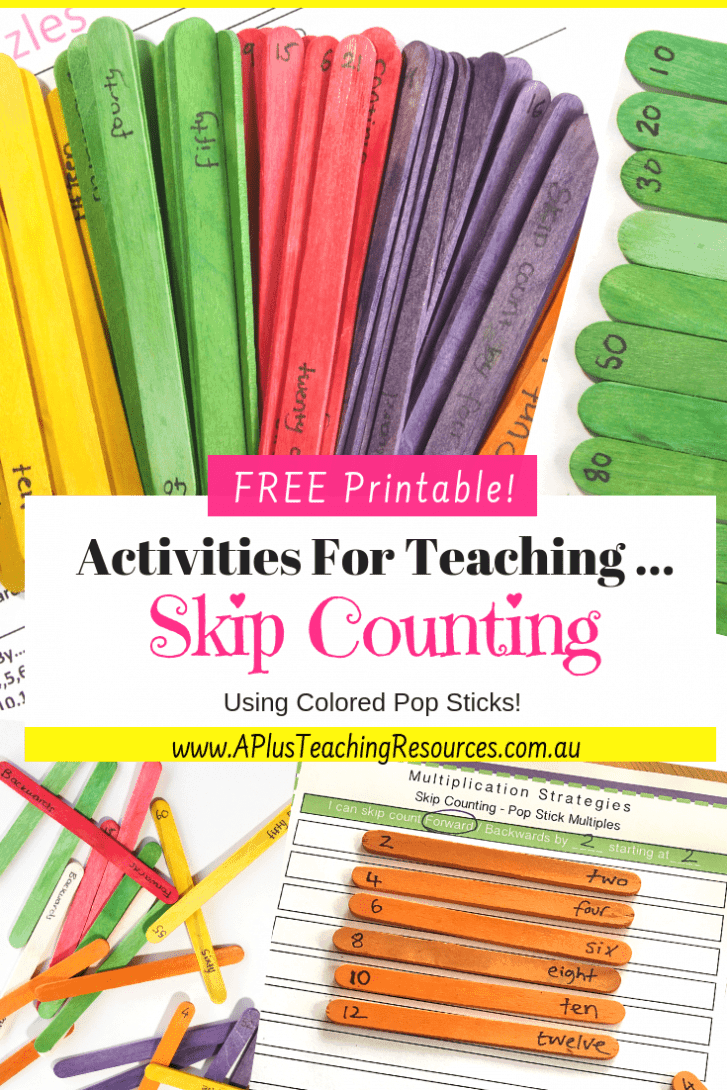 5 Steps Successful Problem Solving
Place Value Dice Activity!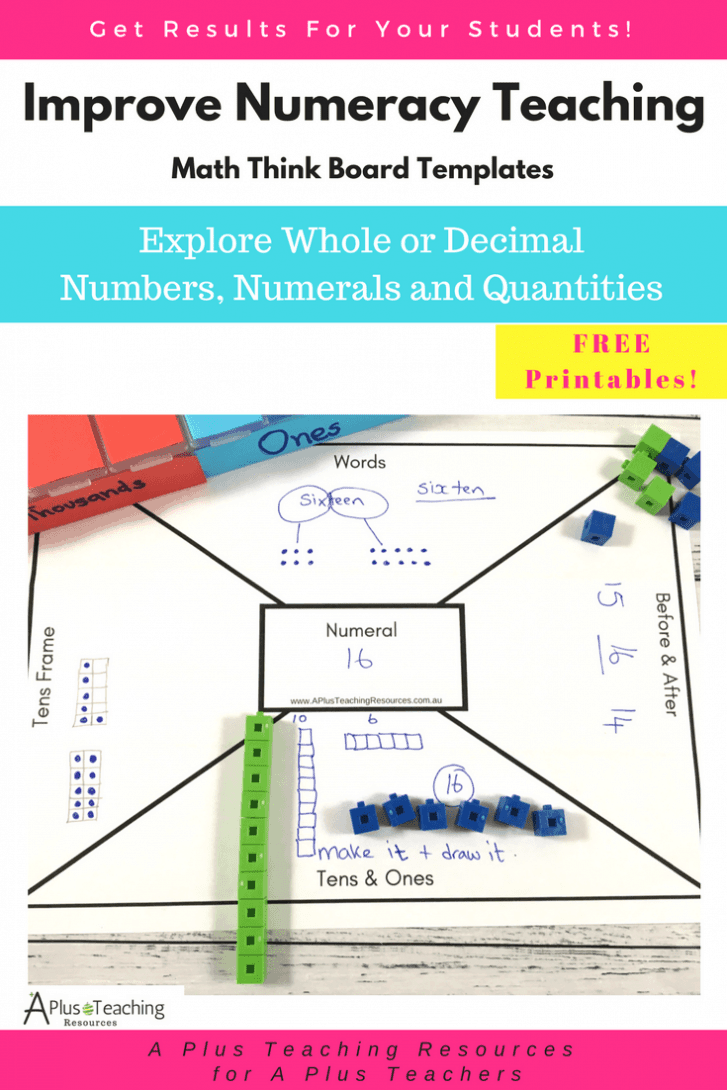 PSST! If you want to Save time and $$$ on Teaching Resources Join Our VIP Club! Get instant access
To ALL our PAID & FREE Resources Plus 20+ New Activities Every Week! Click The Image Below To Find Out More…