This Christmas Book Advent Calendar idea is a wonderful alternative to any store bought Christmas Calendars. Make it for your classroom and build some Christmas magic and love of books with your students this December!

Christmas Book Advent Calendar
We love adding some Christmas magic and festive fun to our classroom so we turned our Christmas Picture Books For Kids Collection into an Countdown To Christmas Calendar.
Creating a Christmas Book Advent Calendar is so simple to do. The hardest part is deciding which Christmas Read Alouds to include!
Once you have your favs just wrap them up in Christmas paper and you're all set. The Calendar works just like a traditional calendar, open a book every day in December & read it with your class. Continue opening the books until they have all been opened.
You may want to have enough books for every student to select a book to read. Or you could use the Christmas Book Advent Calendar as part of your behaviour management system for December! It's up to you! If you're a parent make sure there's 24 to open, just like a shop bought advent calendar. Enjoy this Christmas Thematic Crafts For Kids activity!
I have also done this with my own children using DVD movies too!
Related Post: 24 Must Read Christmas Books For Kids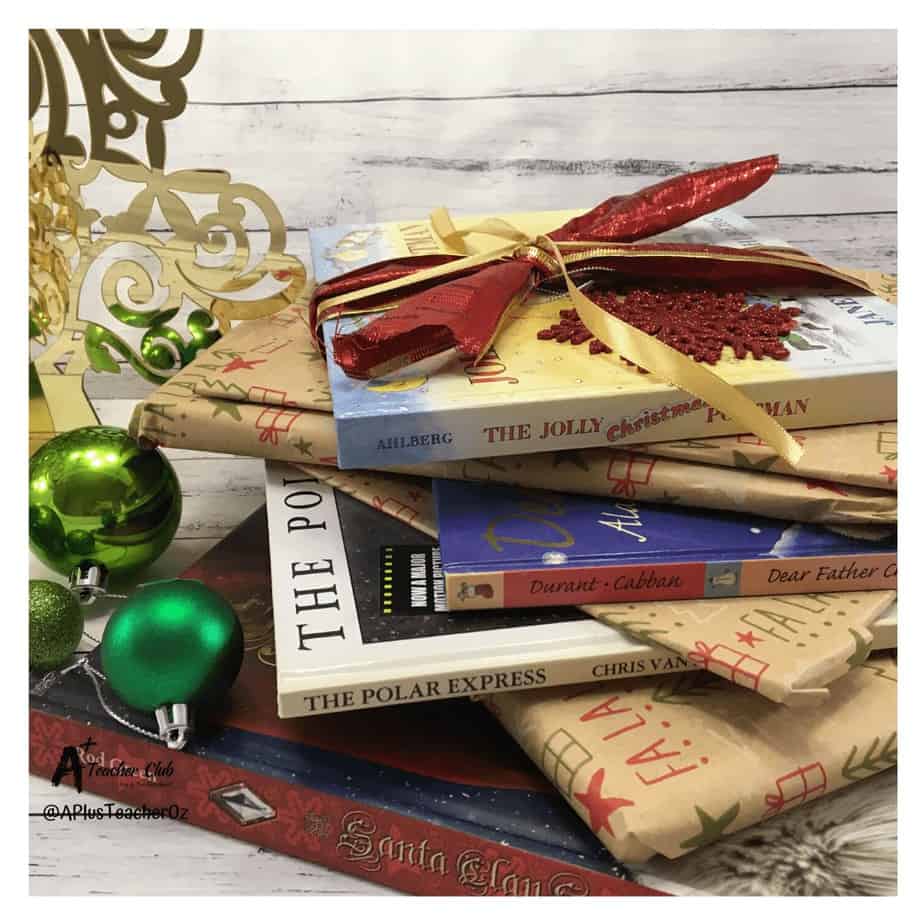 Related Post: How To Make A Collapse Proof Gingerbread House!
How To Make A Christmas Book Countdown Calendar For Kids
There's so many different ways to create your advent Calendar. This is my way, but feel free to change and adapt it to suit you!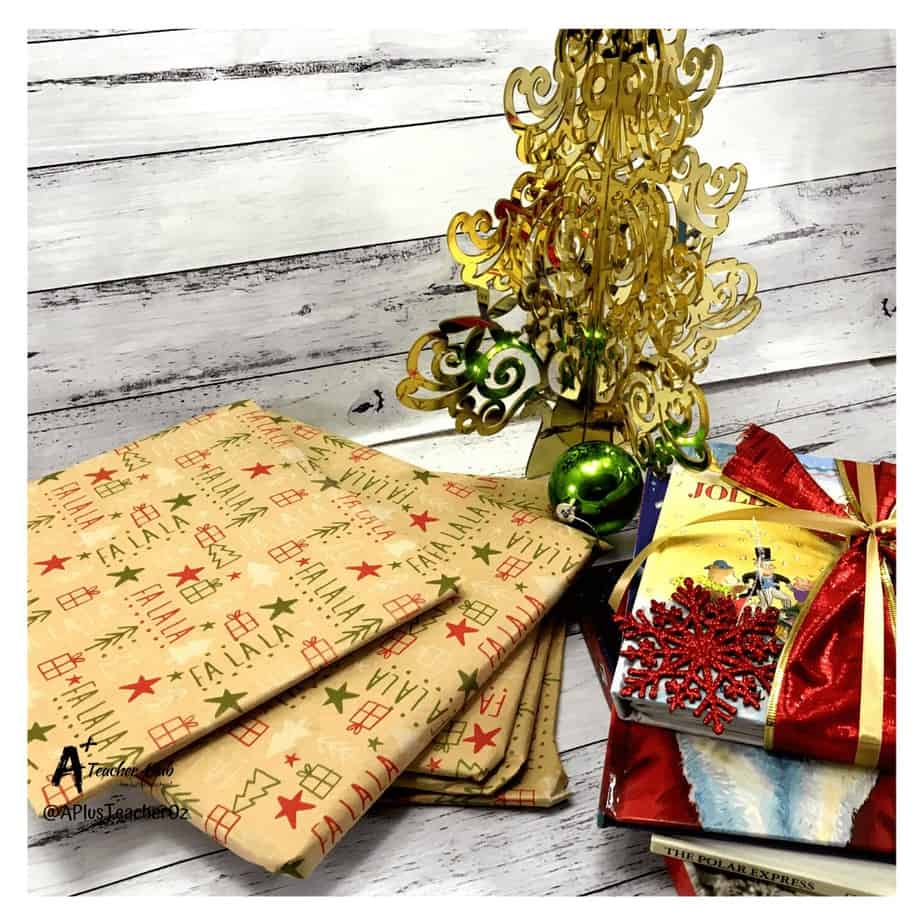 First gather all your Christmas books. If you don't have enough Christmas books try the charity shops or even use some of your favourite regular books. You need 24, one for each day in the run up to Christmas. We've got a list of 24 Books for you on another post: 24 of The Best Christmas Picture Books For Kids
Wrap the Christmas books using any type of wrapping you like, adding bows, ribbon & candy canes, if you like, to make them look festive!
Next you need to Label your Christmas Book packages with numbers. For a Christmas book advent calendar you'll need to label with books with numbers 1-24
That's it you're all set to add some Christmas magic to your classroom this December!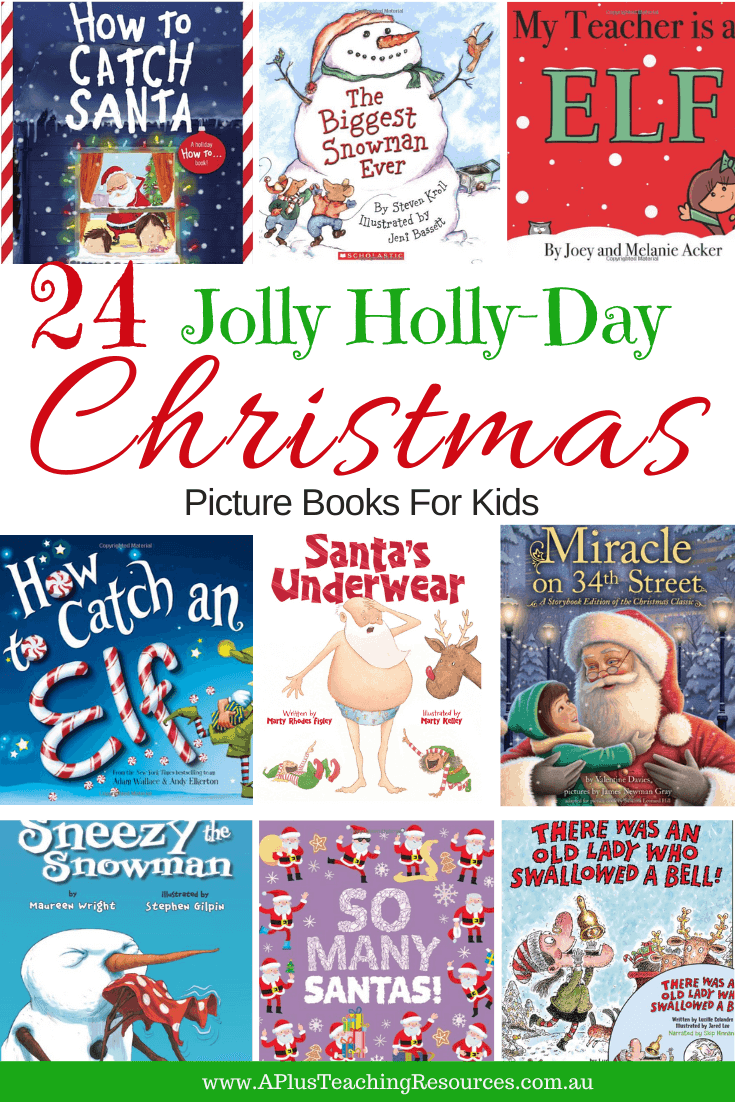 How To Use Christmas Picture Books For Kids In The Classroom
This idea can be integrated into your literacy session and will make the countdown to Christmas a most wonderful time of the year filled with festive fun! Try these ideas:
Book reviews – Get the students to write a review of each book you read and display. You can also vote on the class favourite and make a graph to show the results.
Comprehension – Create a comprehension questions for each book. Or get the students to create a quiz about each story!
Retells – Either oral or written help students with narrative structures. Use a narrative template and get the students to complete the Title, Orientation, Events, Problem, Resolution & Ending.
Sequencing – Students create a series of illustrations to go with the story. Cut up the pictures and get a partner to sequence them into the correct order.
Spelling words – Select words from the book for spelling.
Change the ending (text innovation) – Create an alternative ending to the story and make a class book of the new endings.
Create Your own version of the story from a different point of view!
These are just a few ideas for you. But do what works best for you and your kids!
Related Posts: 5 FREE Snowman Printable Number Games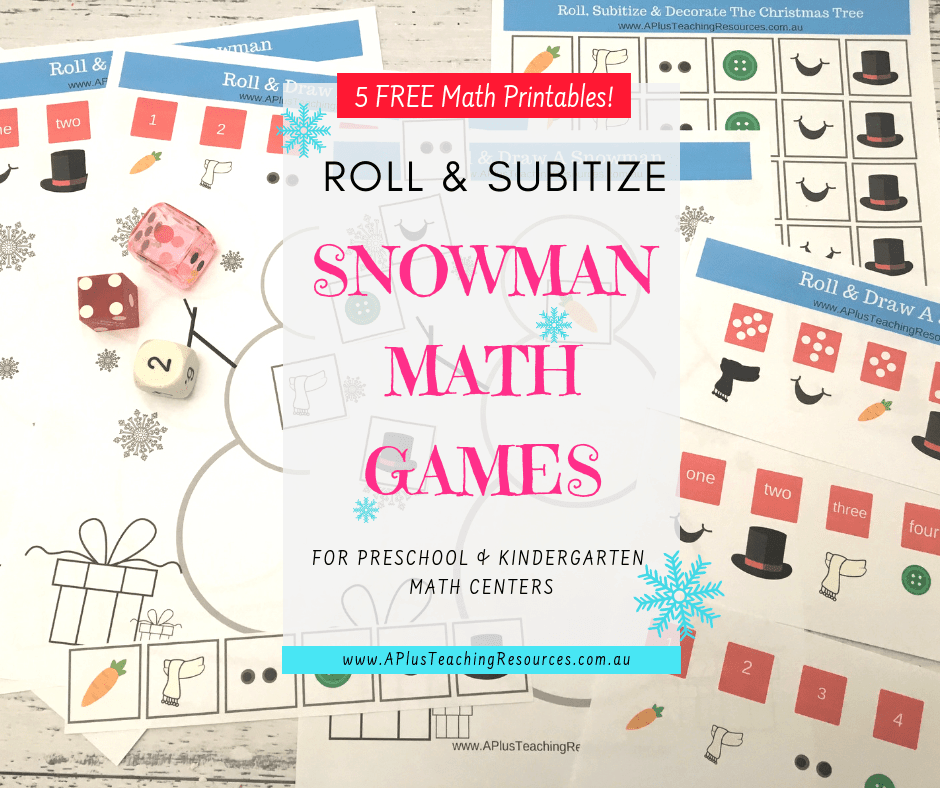 Treat someone you know, or yourself to unlimited access to all our Printables for just $AU37 a year with a VIP Club Membership. Click the image below to find out more!