Add Some Holiday Magic with this Clothespin Snowman Craft idea.  Use Them For Fine Motor Practice Or Clip Card Activities. Simple and Jolly Good Fun for kids to make!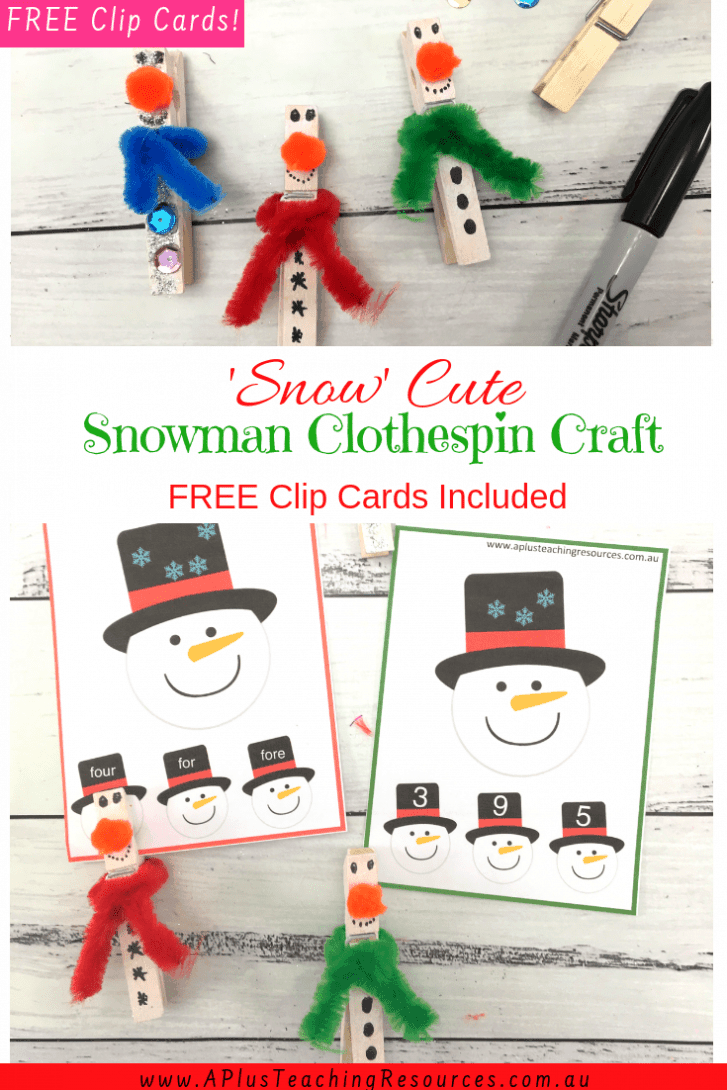 There's so many Snowman activities for kids to make, but this clothespin snowman craft idea is 'snow' adorable!
Whenever we find a thematic craft for kids activity we always look for some 'sneaky' educational aspect as well, just to make it extra worthwhile! So when we saw these snowmen pegs we knew they'd be perfect for our Snowman clip cards! Make sure you download ALL our FREE Christmas Resources For Teaching Printables!
Related Post: Snowmen Printable Math Activities For Free!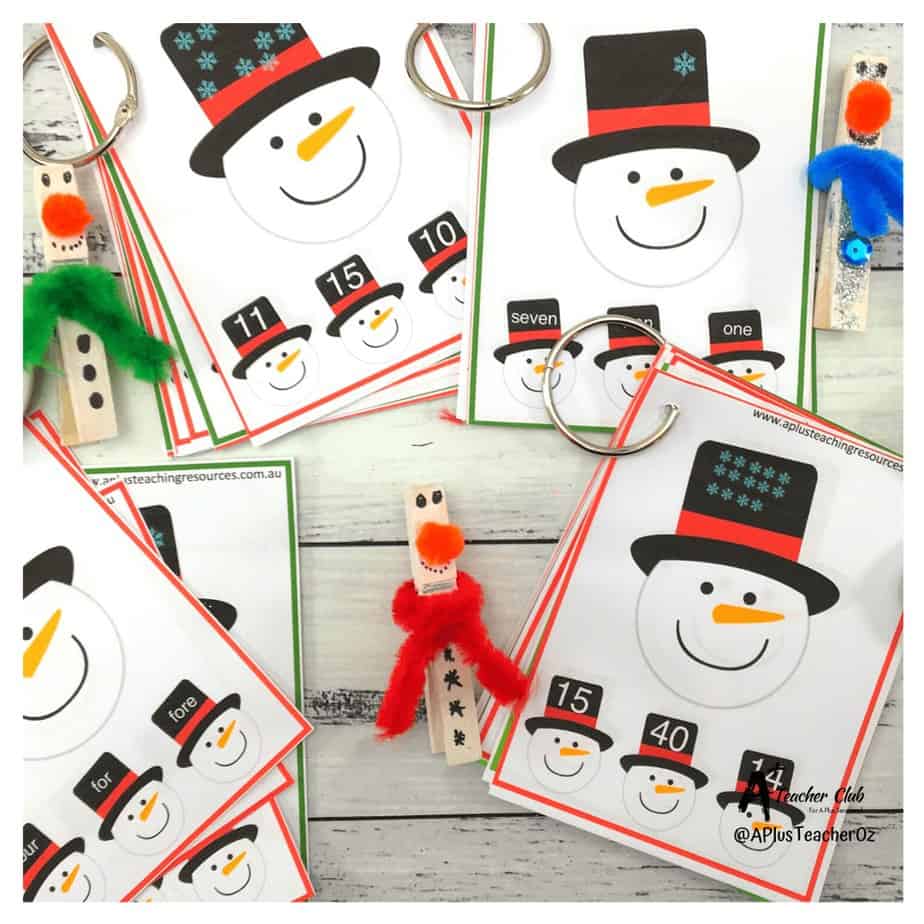 Our kids love using clip cards to help them practice and consolidate what they have been learning.  They are really engaged and because they are hands-on activities they don't always realise that they are learning!
We love using clip card activities because they are also great for building fine motor strength. They are an excellent activity for independent work or partner learning stations.
As Christmas is right around the corner why not make this fun clothespin snowman craft with your kids. They are super cute and are so simple to make. Snowman clothespins can be used to clip the answers in any math or literacy clip cards. they make a cute gift too!
To go with these clothespin snowman we've made the clip cards for you too! They're just tight for teaching number recognition this December. (Scroll to the end of the post to get the FREEBIE!)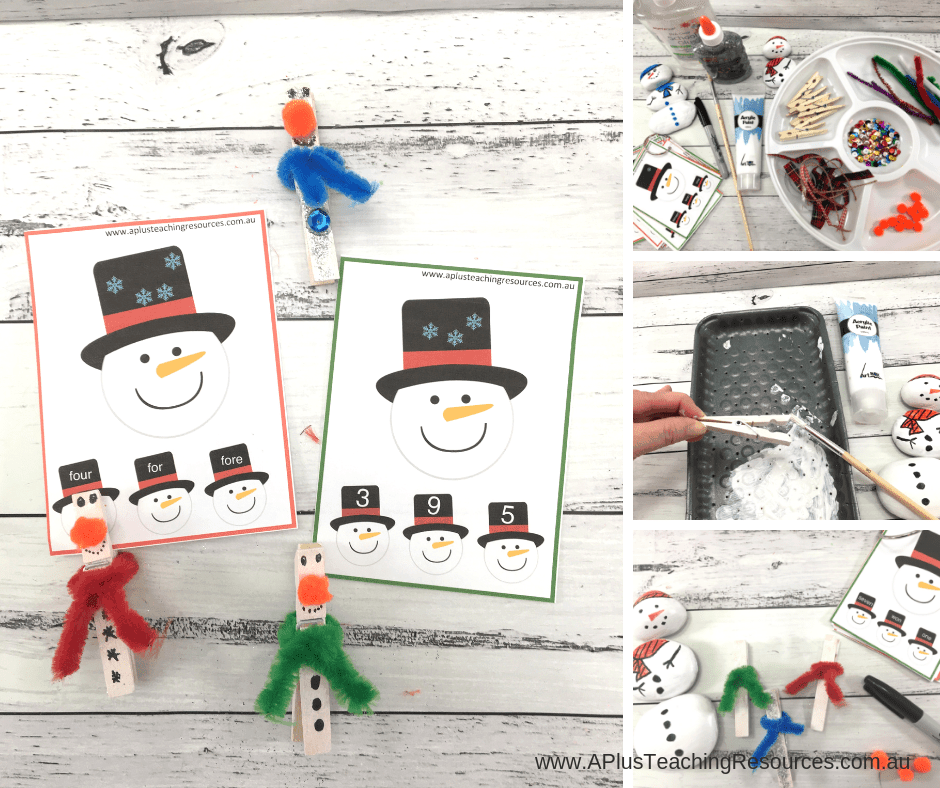 *This post contains affiliate links. APTR may receive a small commission for referring your purchase, at no extra cost to you. Thanks for supporting us!
Clothespin Snowman Craft Supplies
With just a few cheap supplies, leftover craft scraps and some creativity you or your kids can make this clothe spin snowman craft in no time at all!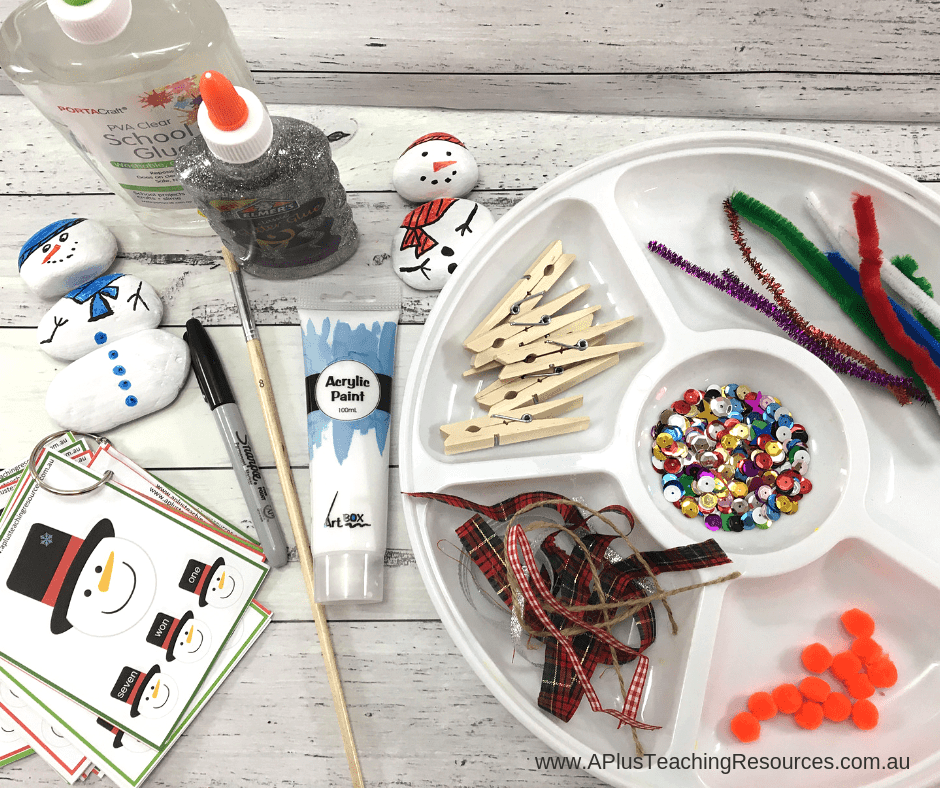 Here's what you need to make them:
paint brushes, clear glue and craft scraps
Snowman Clothespin in the Classroom
These clothespin snowmen are 'snow cute' and are a very simple to make.  What's more once you have made them and start using them they will help build fine motor strength. It's the perfect combination! Here's the benefits of this craft idea:
build fine motor muscle strength
coordination
strengthen the pinching action between the thumb and finger
Make learning FUN!
Our Kindergarten kids were involved in the craft making and helped to paint the pegs white. We gave them a little help when adding the pipe cleaner scarf The pompom carrot nose was a bit tricky to stick, we found that a hot glue gun worked best! Read on for the full instructions…
Clothespin Snowman Craft Instructions
First we painted each wooden clothespin white with acrylic paint. You could also sprinkle with glitter to add some extra sparkle. Depending on the quality of your paint you made need to do a couple of coats. Leave the clothespins to dry.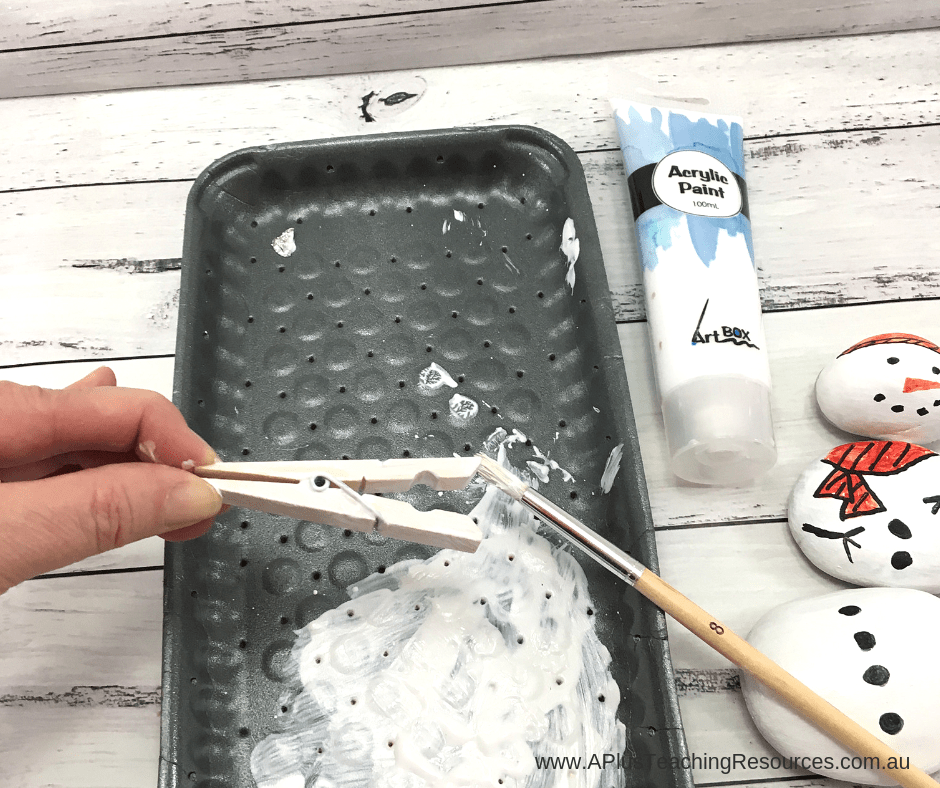 Next we wrapped a chenille stick around the peg for a scarf. You can also use ribbon or wool, whatever craft scraps you have.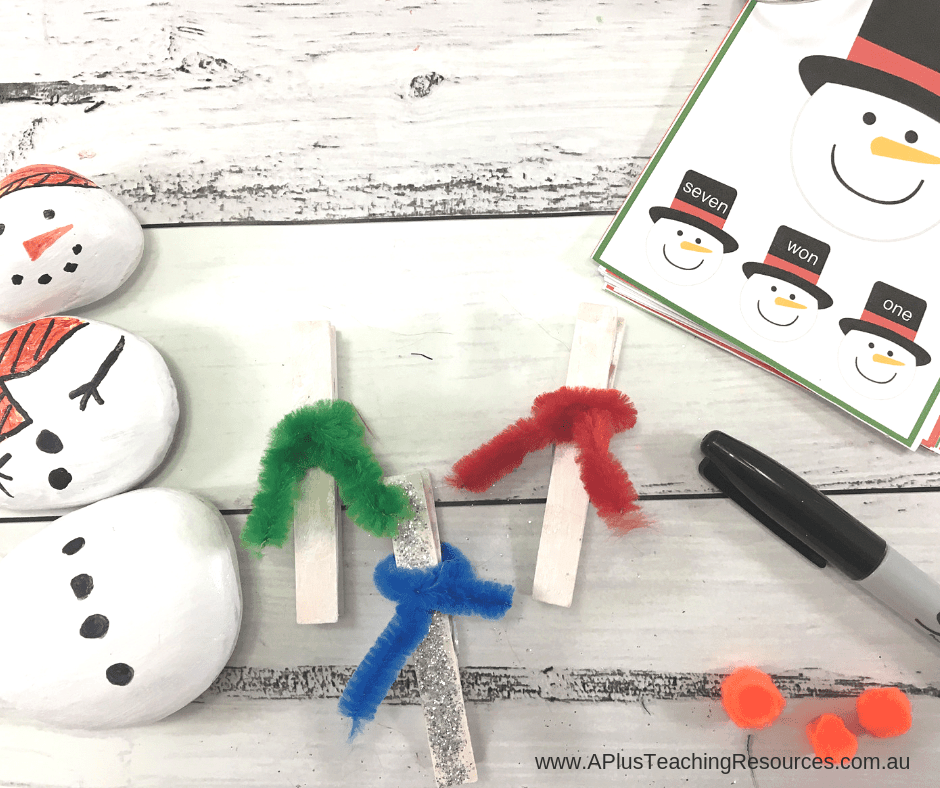 For the nose we used mini orange pom poms. Glue onto the wooden clothespin with clear glue. Leave to dry.
Finally we used a sharpie to draw on the eyes, and mouth. We also drew on some buttons. You can stick sequins on if you like!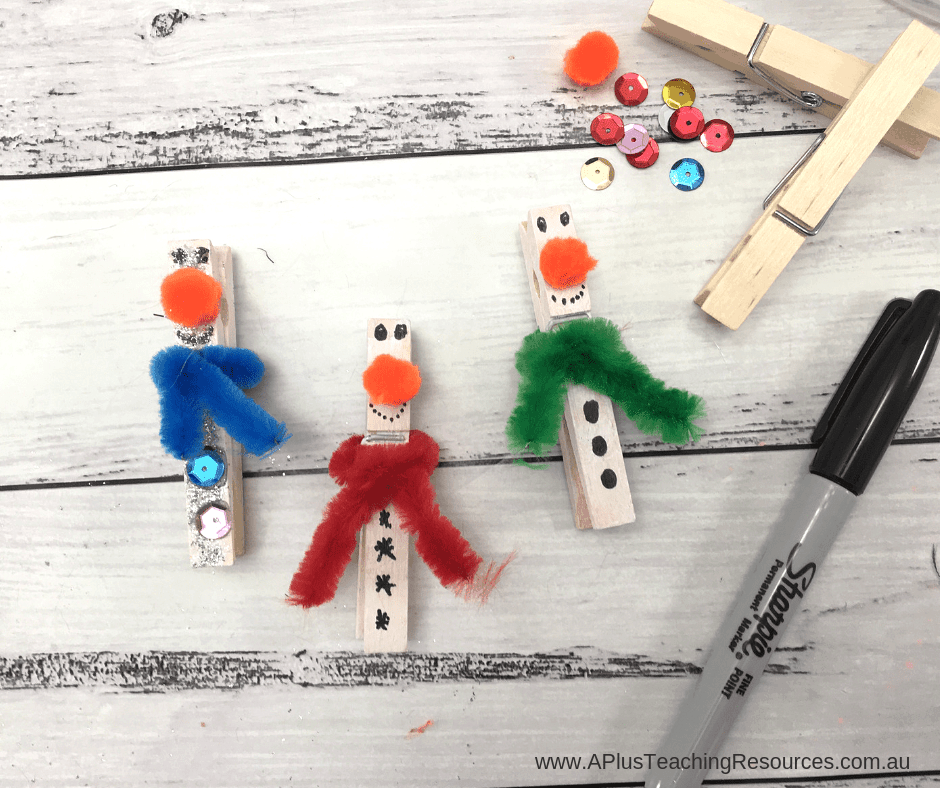 Use these clothespin snowmen straight away for identifying numbers as words, digits and counting with our FREE  Teaching Number Recognition Snowman Clip cards. Click the image below to get them for Free!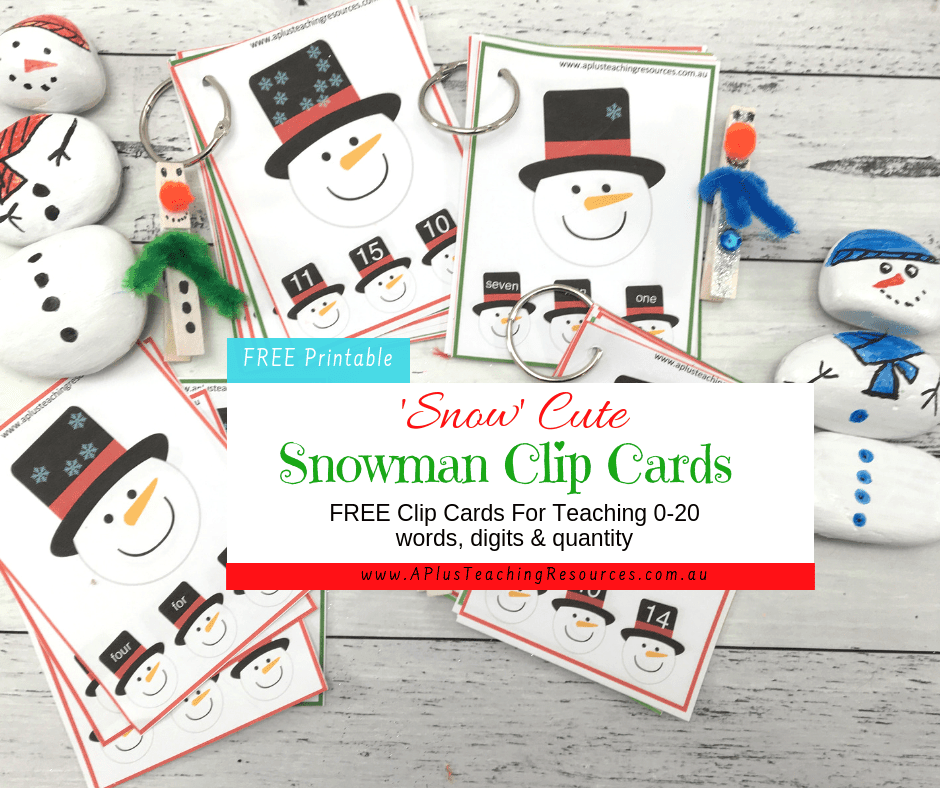 Click the image to try our other snowman printable FREEBIES and  make our painted rock snowman craft!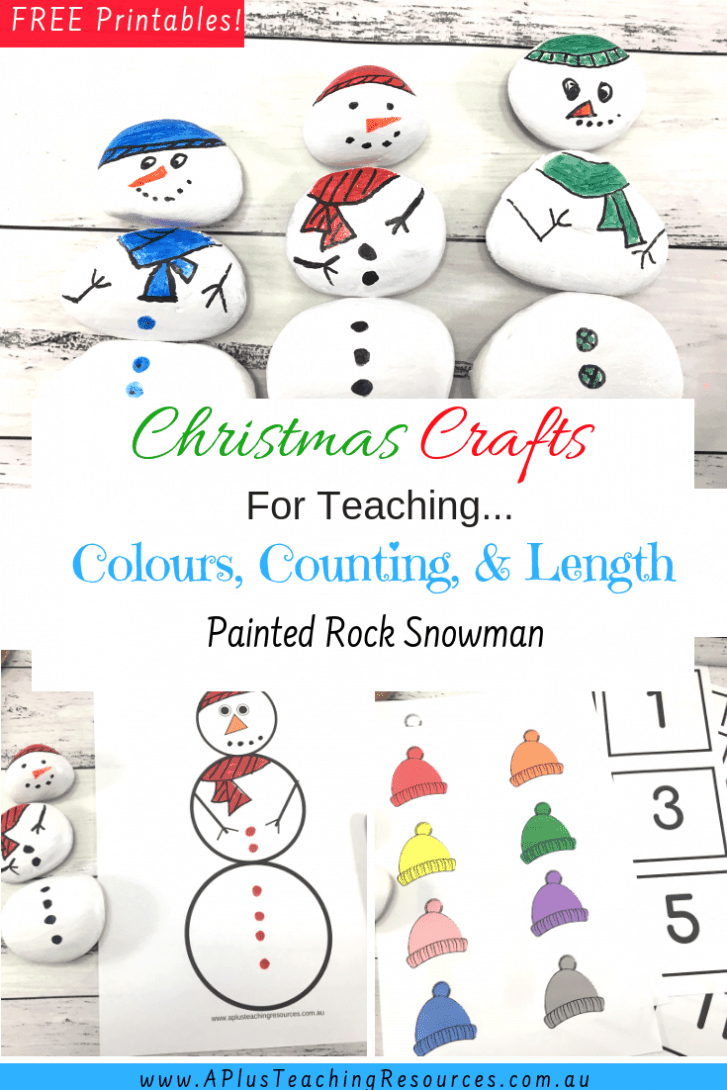 Christmas Picture Books For kids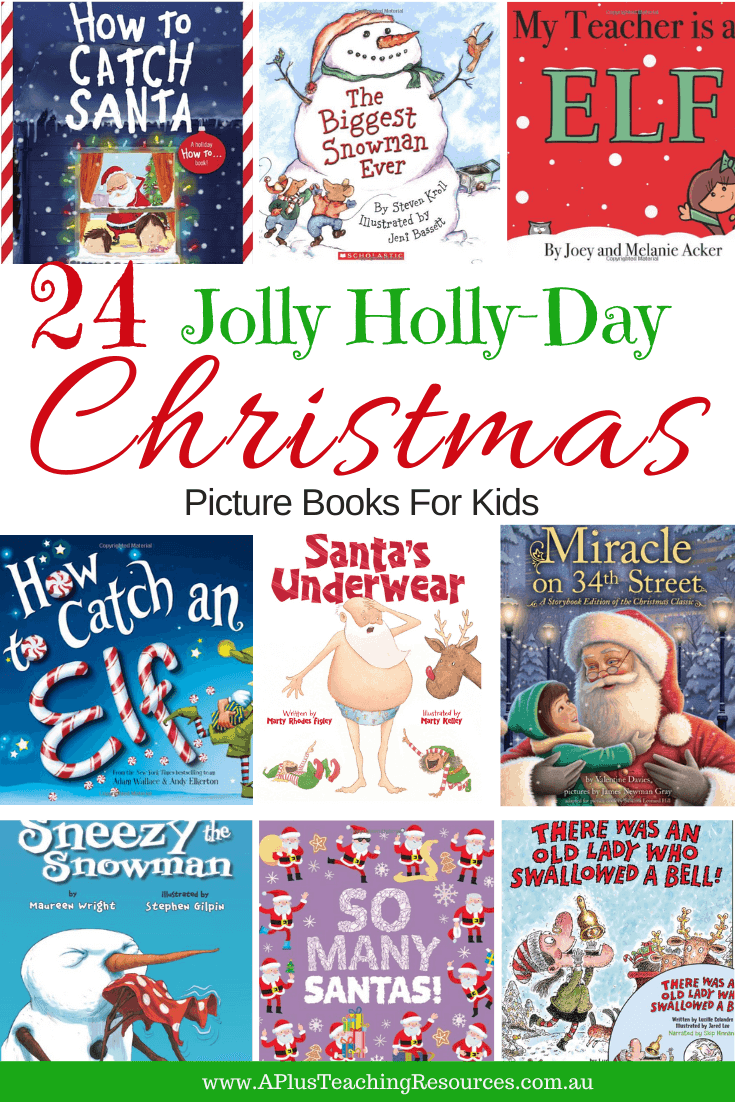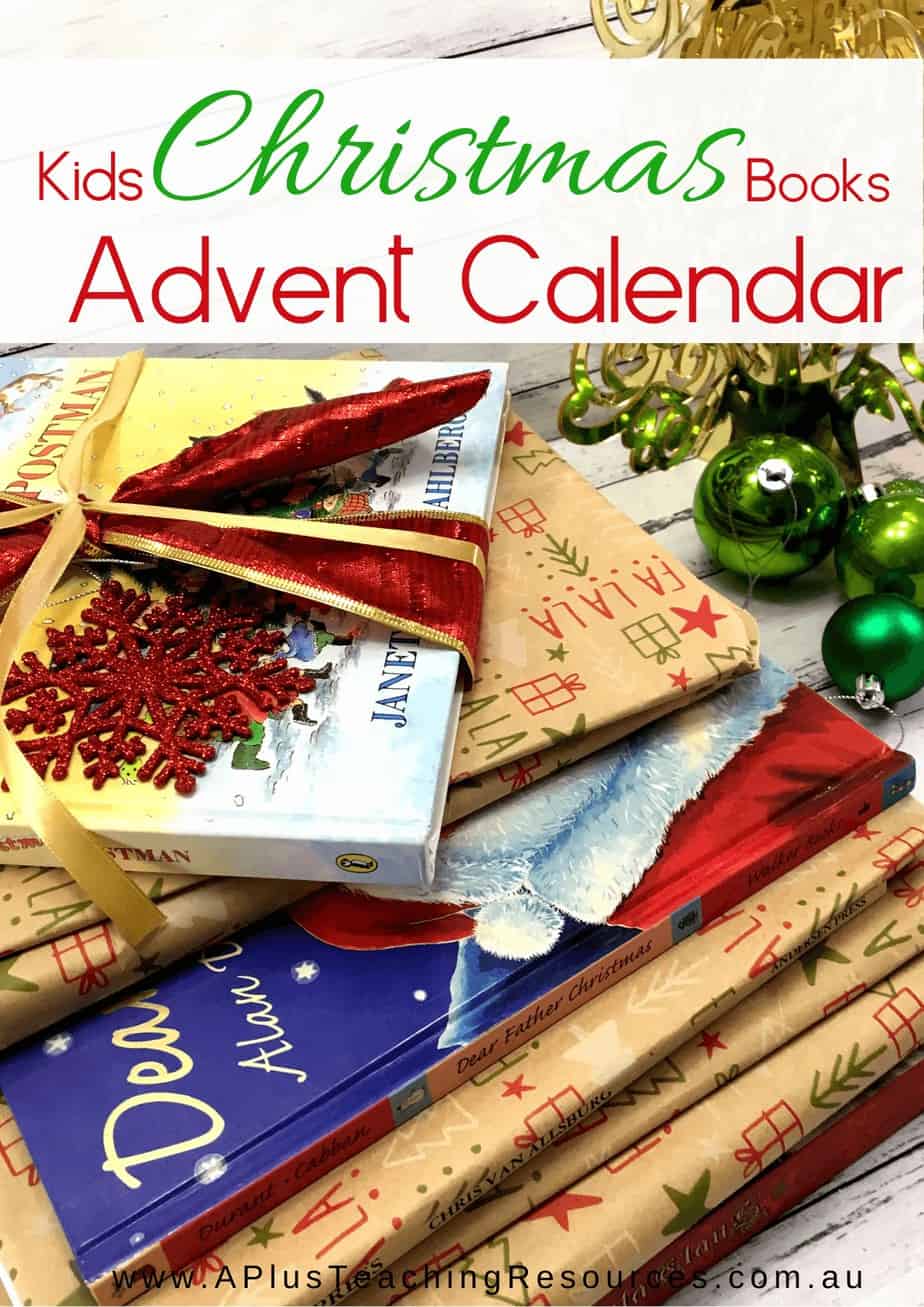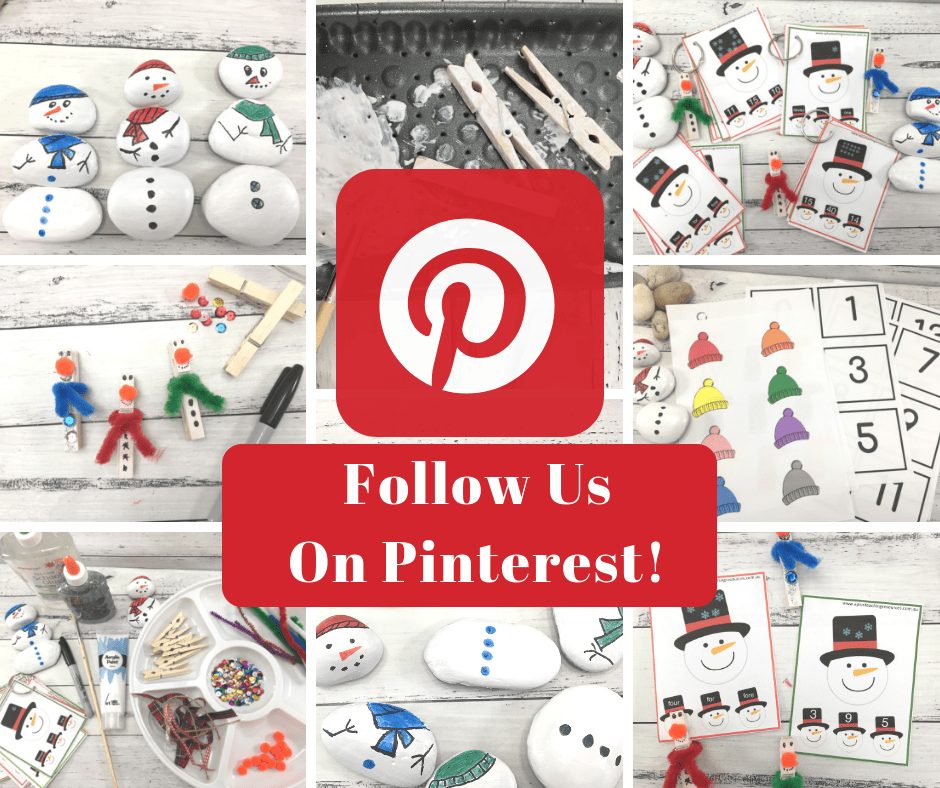 Snowman Craft & Activities For The Classroom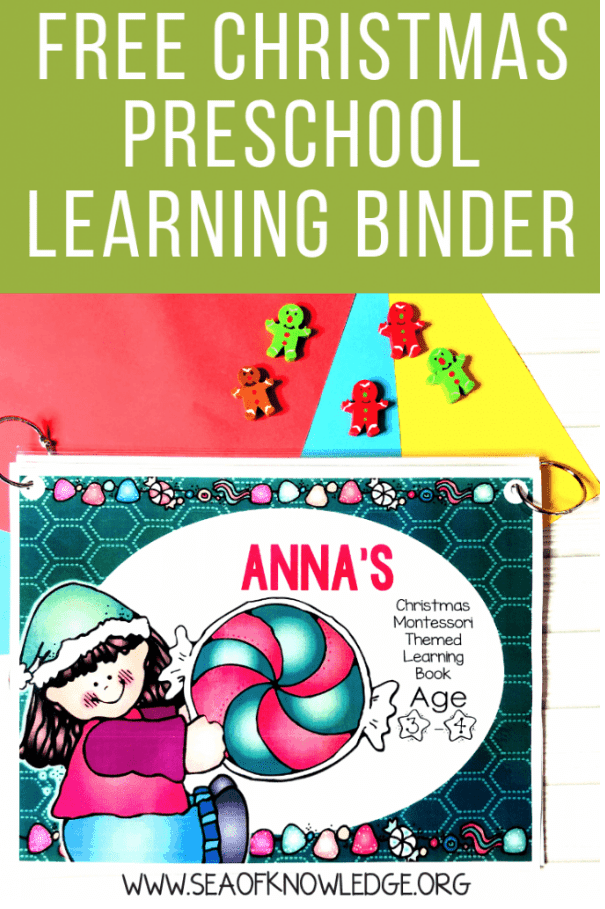 Christmas Activities For Children – Find Fun Christmas Activities From Our Blogging Buddy Yara, At Sea Of Knowledge