Download our FREE Hole Punch Game for some Preschool & Kindergarten Subitizing & Fine Motor Fun. The perfect activity for Early Numeracy.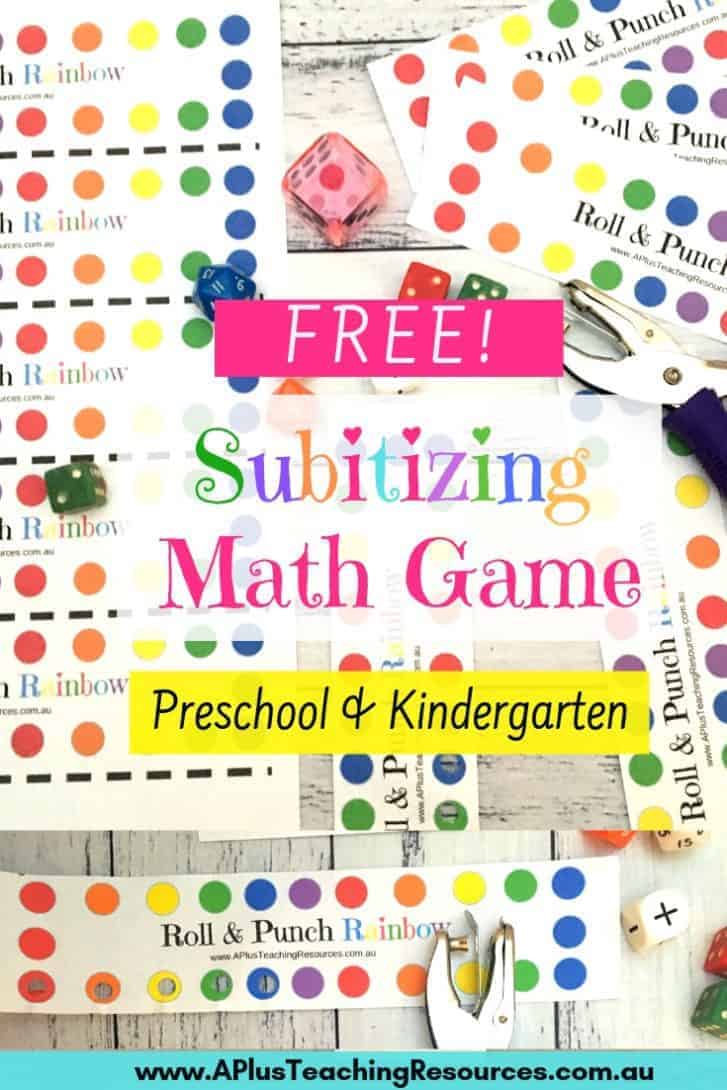 Foundation, Kindergarten and Preschool kids can practice the early math skills of subitising, counting and one-to-one correspondence by simply rolling a dice and punching out the rainbow track.  You can even adapt it for addition practice for the older grades! Read more and get instructions on how to make it here – Rainbow Fun Fine Motor Math Games
FREE Hole Punch Game
Click here if you want to get more freebies!
To get started just add the FREE Template To your Cart & Print. There a 5 rainbow tracks per A4 sheet.
Here's What's included:
1 secured PDF file(no copy, customising, extracting)
1 A4 colour page – 5 tracks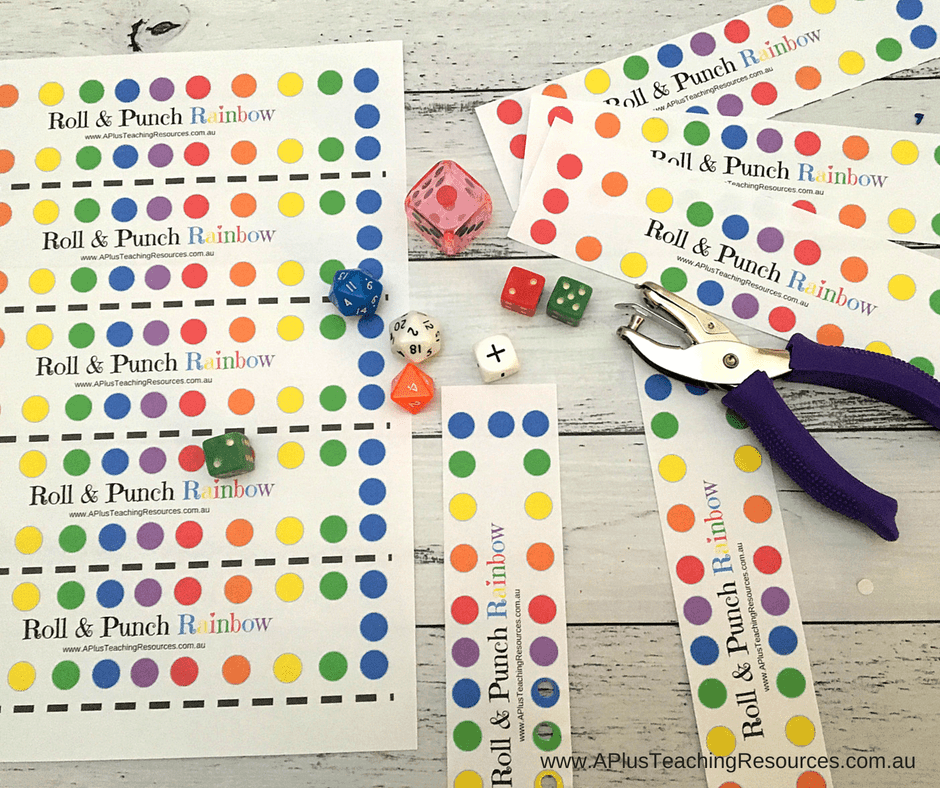 Play in a  teacher-led small group, pairs or individually. Each player has a dot dice for subitising. Player 1 rolls their dice and uses the handheld hole punch to punch out the matching amount of holes on their rainbow, counting aloud as they punch to help build one to one correspondence. e.g. if 5 is rolled on the dice then only player 1 punches out 5 holes.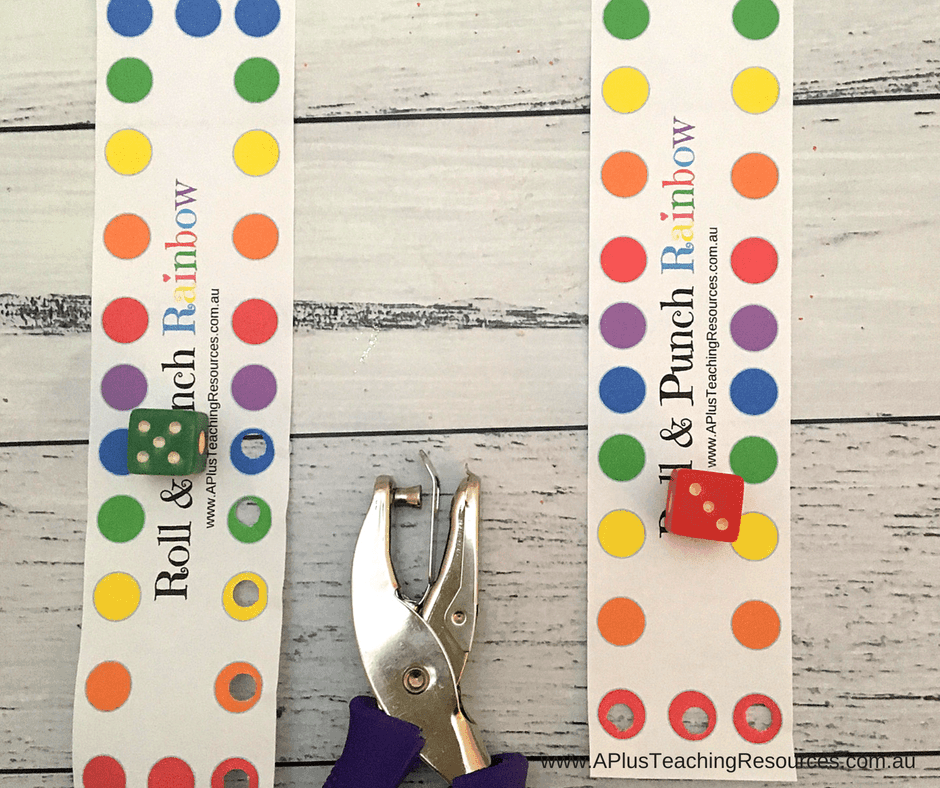 Player 2 rolls their dice and punches out the correct number of holes. The winner is the first person to punch out all of their rainbow.
For extension introduce two dice and play the game as above but use the two dice to add quantities together.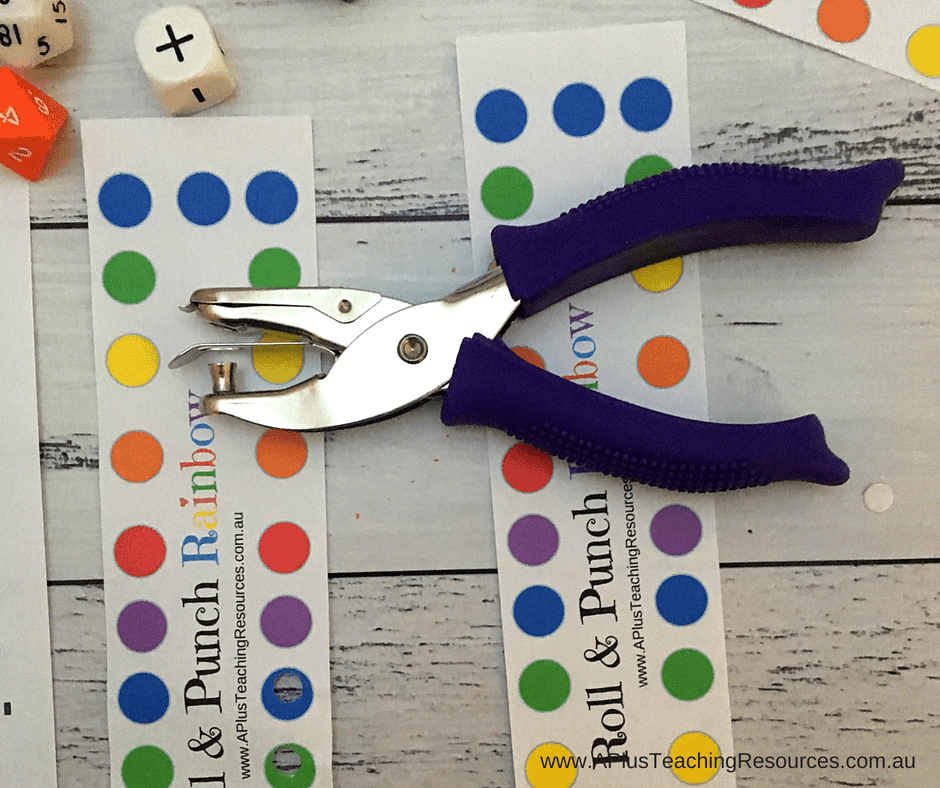 More Hole Punch Fine Motor Activities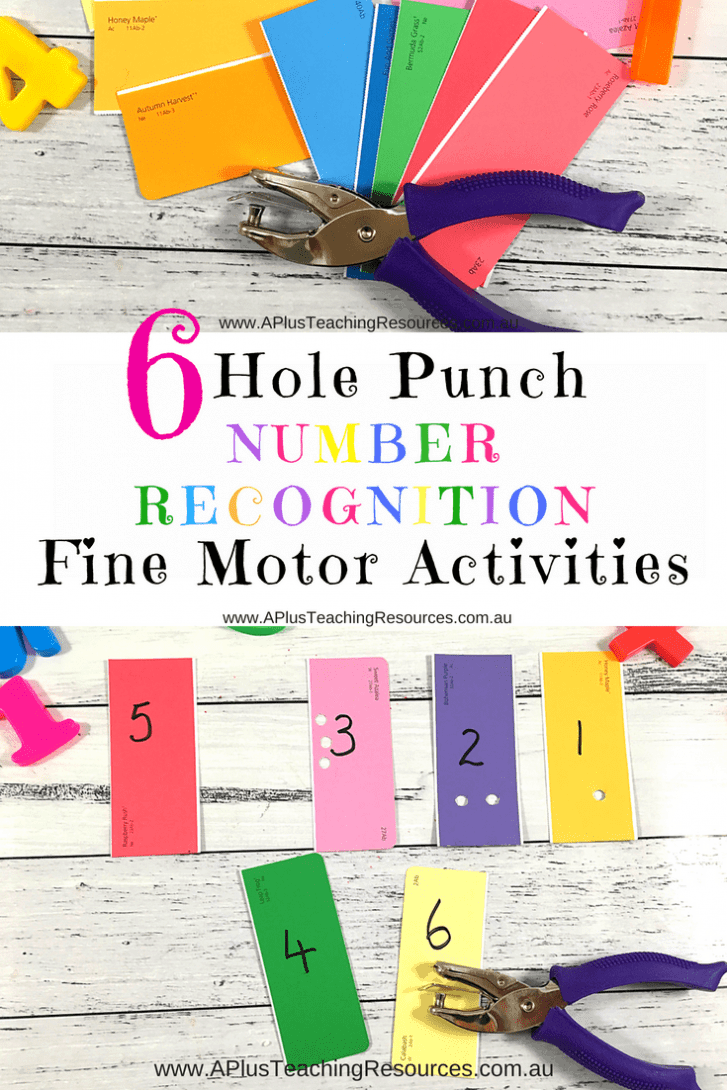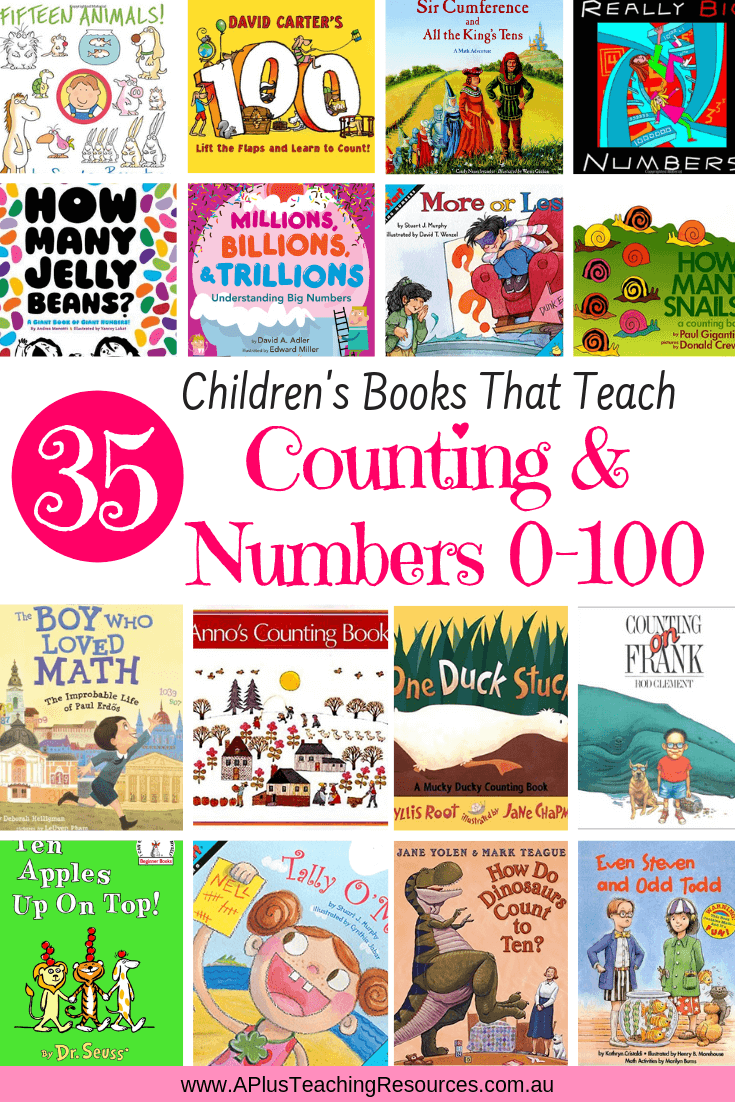 Children's Books About Counting & Numbers
PSST! If you want to Save time and $$$ on Teaching Resources Join Our VIP Club! Get Instant Access To ALL our PAID & FREE Resources Plus 20+ New Activities Every Week! Click The Image Below To Find Out More…