Spooky Marshmallow Eyeballs for Halloween are one of our favourite Easy Halloween Recipes! Your kids will love making these ever so easy yet totally gross Halloween eyeballs this October!
Our marshmallow eyeballs are a spooky Halloween treat that your kids will totally love making and eating! This easy 3 step Halloween recipe is also just perfect for introducing simple sequencing and procedure writing to Kindergarten and Preschool kids, so it's the perfect classroom Halloween treat to make this October.
With just 3 ingredients and NO COOKING, marshmallow eyeballs are an excellent Halloween classroom activity. Make these fun spooky treats this Halloween and try them with our FREE pumpkin number tracing cards!
Please scroll to the end of the post for the free recipe and the FREE Eyeball Counting Number mats 0-30.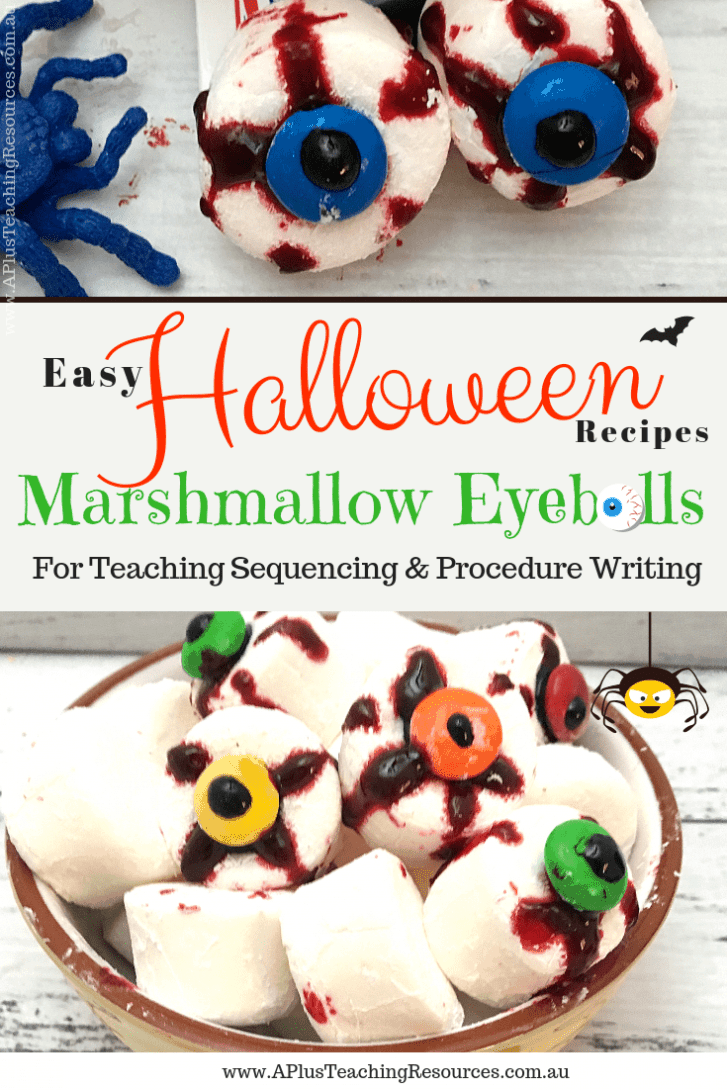 Easy Halloween Recipes Ingredients
White Marshmallows to make the eyeball
M&Ms to create the pupil
Red and black gel icing for the bloodshot effect
How To Make Halloween Eyeballs
Don't blink, there are only 3 steps in this easy Halloween recipe to make some spooky Halloween eyeballs!
First, place the marshmallows onto your prep area, they are going to form the whites of the Halloween eyeballs.  Next dab a small amount of gel icing onto the centre of each white marshmallow. This is going to act as the glue for the M&M pupil.
Next, pick the M&Ms for the eye colour. Place the m&m on top of the icing gel.  Next dab a small spot of the black gel icing in the middle of the m&m to make a pupil. Repeat this process to make a second eye for a pair, or to make how many  eyeballs you want
3. Finally add the red icing gel for a blood shot effect!
Enjoy this stress free classroom cooking activity with your little learners this Halloween!
Check out our Halloween themed printables for teaching number recognition!  Download this cute Pumpkin tracing Number Recognition activity for FREE! Click the image to get your Freebie!
Time is Precious So Save yours With Our Halloween Themed Number Recognition Packs…
Click the image to get your FREE Spooky Eyeballs Printable
Don't miss these Incy Wincy Spider Printable Number games! They are too cute for teaching number recognition! Click the image to see how to make it!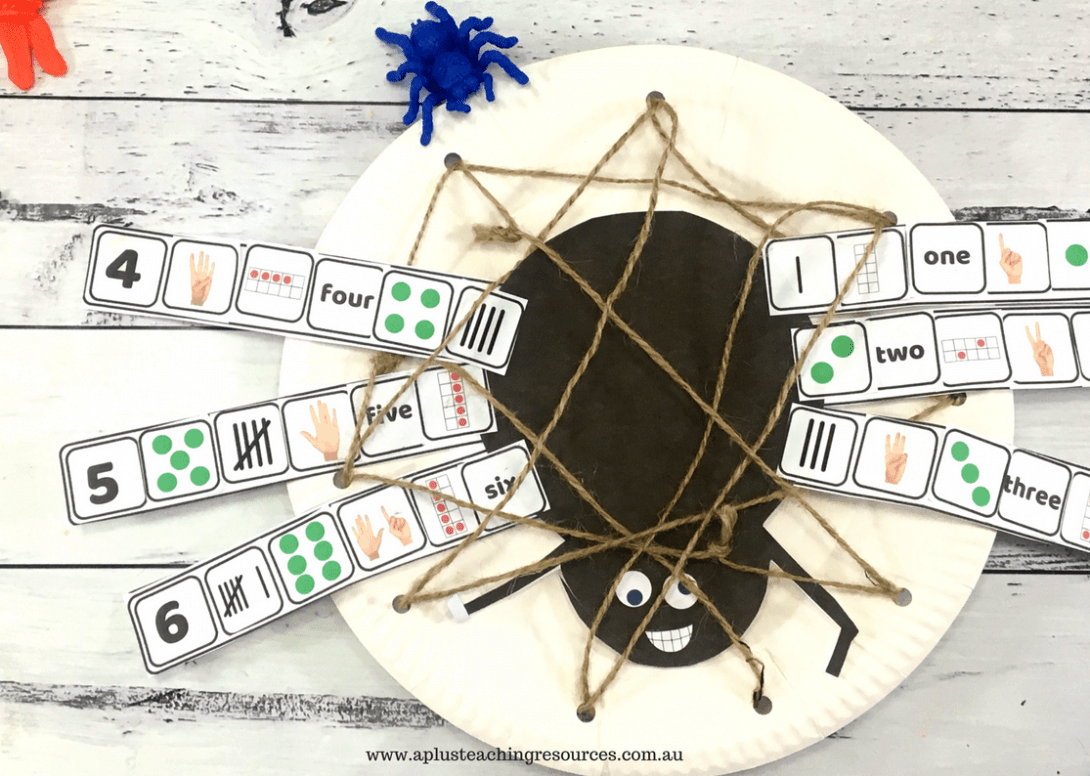 Recent Video
Too Cute To Spook- Spider Printable Number Games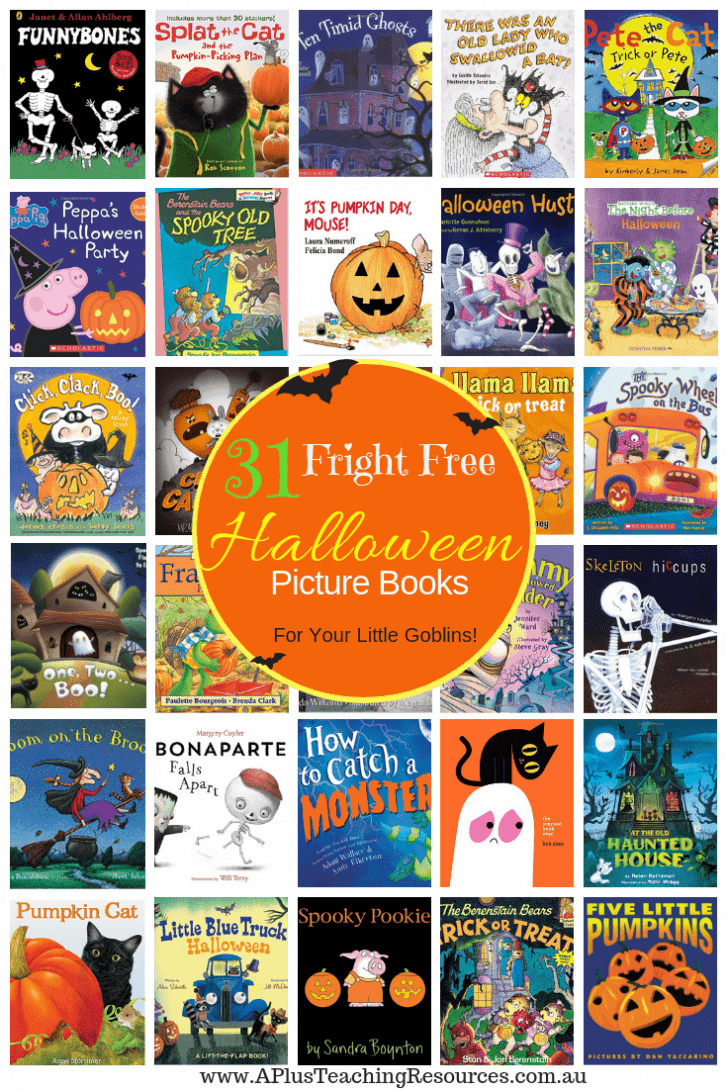 Halloween Recipe For Band Aid Biscuits
Place a dab of the gel icing in the center of each white marshmallow.

Place an M&M on top of the icing.

Add a dab of black icing in the center of each M&M to make the pupil of the eye.

Use the red gel icing on the marshmallow to create a blood shot effect.
We used gel icing to make it easier to stick the M&M's onto the marshmallow. They also kept the mess down. Here's our affiliate link if you can't find them locally. We recieve a small commission if you use our links at no extra cost to you. Thanks for supporting us!